As beloved Jeopardy host Alex Trebek battles stage 4 pancreatic cancer, his wife Jean, 55, has launched a website with the tagline — "share the good." The website — Insidewink.com — is dedicated to stressing "goodness and unity, in a time where we truly need each." Trebek, 78, who has been really open with fans about his cancer battle, mentioned the website during an appearance on Good Morning America.
Jean's new website brims with hope and love during a time when she must be feeling great stress for her husband and their two children, Matthew and Emily. Insidewink.com spreads a gospel of accepting what you cannot control, and offers "affirmations" (hopeful, positive and self-affirming statements). Cancer experts tell SurvivorNet that emotional serenity during a cancer battle can be beneficial both to the patient and to the patient's loved ones.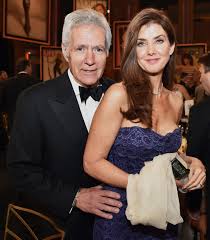 Read More
Insidewink urges women to "man up" (an empowering way of urging them to take control of their destinies) and stresses that "today is a fresh start."
On the website, Jean offers effusive praise of her husband Alex, singling out how he repaired a bathroom all by himself, praising his "ingeniousness," perhaps alluding to his determination to beat the odds and survive his serious diagnosis of advanced pancreatic cancer.
"Alex would much rather figure something out on his own, than call in someone to take care of it. For instance, when redoing my bathroom, he could have easily hired a crew to do it all…but he didn't. He worked on my bathroom daily, facing many different problems that needed unique solutions. He solved them all and created a room exactly the way I wanted it. Watching Alex, reminds me that I am more capable than I think and that when there's a will there's a way."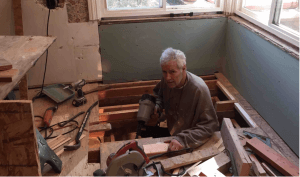 Jean is Trebek's second wife. He was previously married to former Playboy bunny Elaine Trebek Kares, with whom he did not have children.
Pancreatic cancer has a reputation of being extremely difficult to treat — especially since Trebek's is in such a late stage. The five-year survival rate for this cancer is only 9 percent. Tumors in the pancreas are especially challenging to treat because they are covered in a difficult-to-penetrate tissue called a "stroma" that forms a barrier around the tumor, making it difficult for chemotherapy drugs or radiation particles to enter and kill the tumor. But Trebek, 78, may be an anomaly.
He has been very candid and done multiple interviews throughout his cancer battle, and in May, he told People that chemotherapy had worked to dramatically reduce the size of his tumors.
"It's kind of mind-boggling," Trebek said. "The doctors said they hadn't seen this kind of positive result in their memory…some of the tumors have already shrunk by more than 50 percent."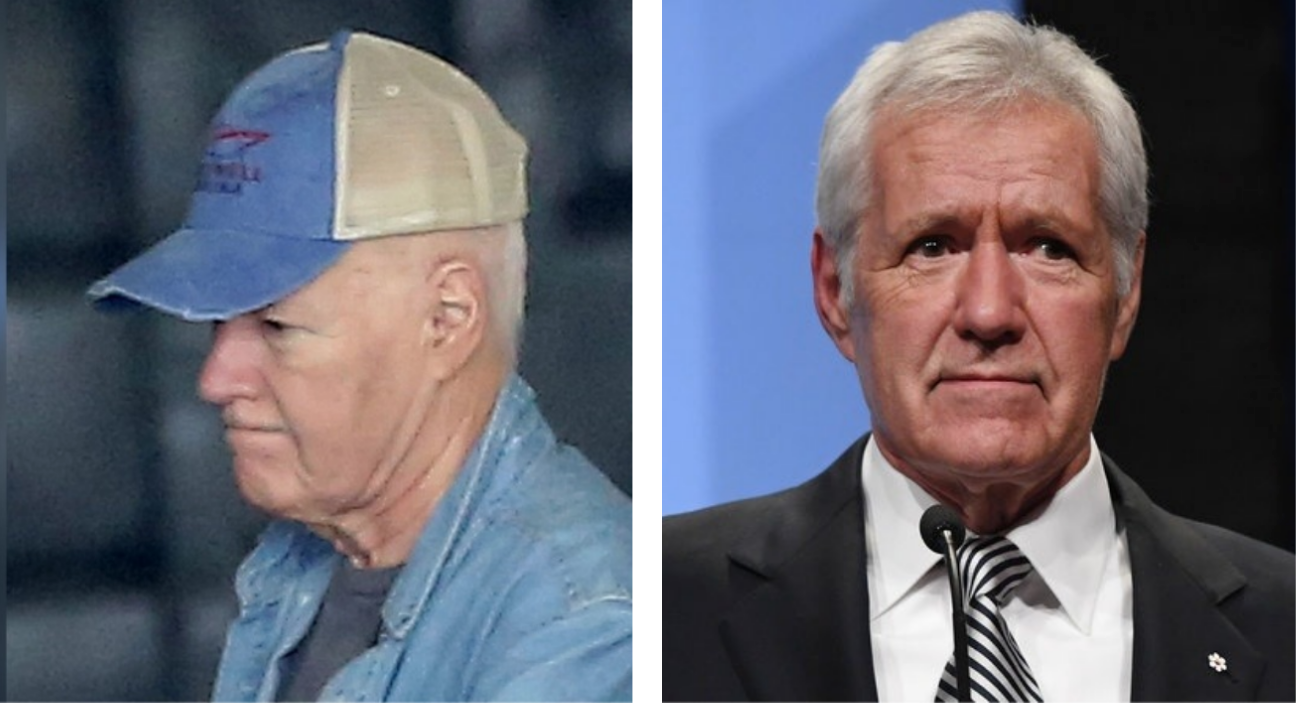 Still, Trebek has been taking on the challenge with the utmost positivity since he announced he was diagnosed with cancer in March. The game show host even appeared at the National Hockey League Awards earlier this week, which were held in Las Vegas. "Mad Men" star Jon Hamm introduced Trebek, who was at the awards ceremony to present the award for the NHL's most valuable player to Nikita Kucherov from the Tampa Bay Lightning, and the host was received by a thunderous applause and a standing ovation.
"I would like to introduce you all to one of the biggest hockey fans in the world," Hamm told the crowd. "And he happens to be going through one of the toughest fights there is."
Trebek, who grew up in Canada, took the stage with a quick anecdote about how, growing up in Canada, you realize hockey is in your DNA — and was met with an incredible amount of positivity from the audience. His wife's new website endeavor is definitely channeling positivity in the face of adversity as well. Articles featured on the website range from recipes, to columns by Jean herself, to guest columns from writers covering topics that range from overcoming illness and moving on to redefining the term "man up."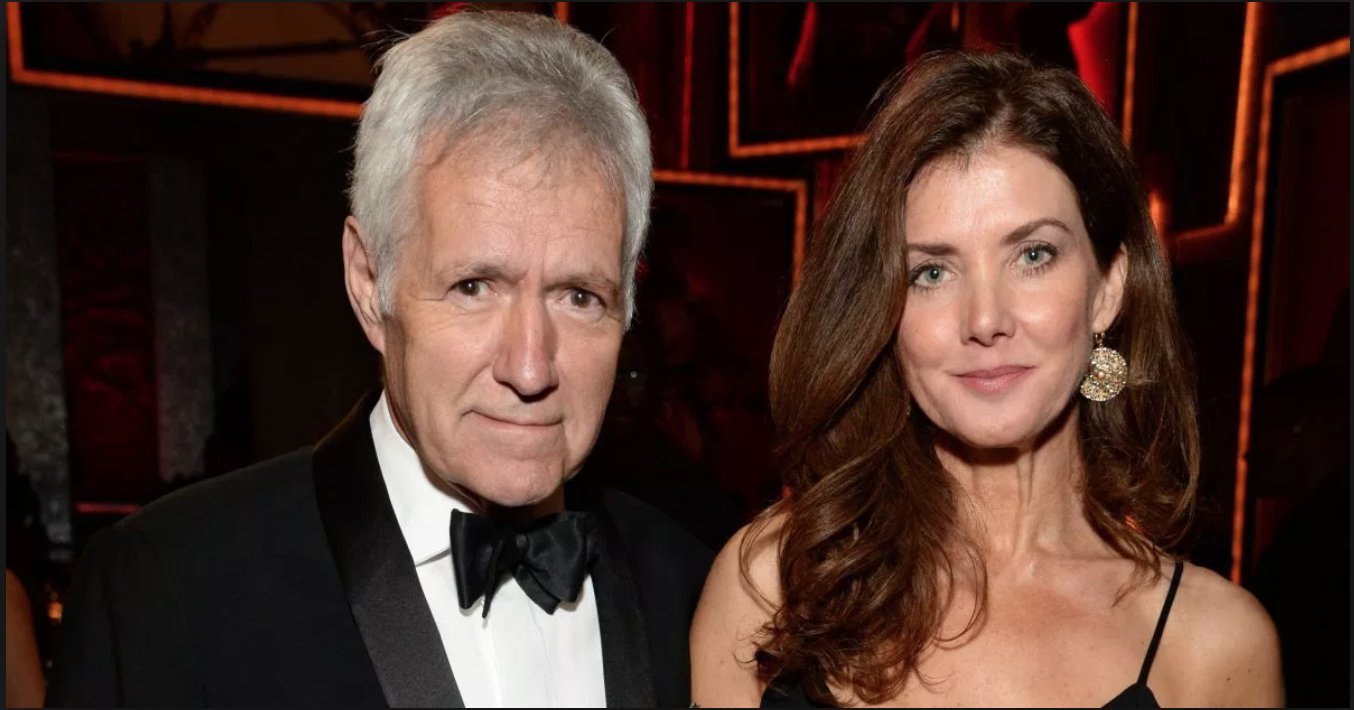 During Trebek's May GMA appearance where he discussed the website, he commented on its "share the good" mantra.
"That's really what I've been feeling for the past month or so," Trebek said. "People all over America have been sharing their good thoughts, their advice, their prayers—and I feel it is making a difference in my well-being … I've had so many contacts from people who have survived cancer for 10 years, 12 years, 14 years. I am now a 30-day cancer survivor. I'm going to catch up to those other people. But they have been an inspiration to me, and that's really what it's all about."
Learn more about SurvivorNet's rigorous medical review process.
---