Couric, 64, Will Guest Host "Jeopardy!"
Anchor Katie Couric will join a rotating cast of temporary hosts for Jeopardy! following Alex Trebek's final shows this Friday.
Couric's first husband Jay died on colon cancer in 1998, and Couric's bravery in airing her colonoscopy on TODAY inspired millions to pay more attention to colon cancer screenings.
Like Couric, Trebek's diagnosis and battle led to a huge amount of public awareness for pancreatic cancer, with leading groups saying he has helped teach millions about the disease.
Famed anchor Katie Couric will join a rotating cast of Jeopardy! interim hosts following long-time host Alex Trebek's death from pancreatic cancer in November. Couric understands first-hand about losing someone you love to cancer; she lost her first husband to 
colon cancer
 in 1998.
Related: TV Journalist Katie Couric Opens Up About 'Survivor Guilt' She Felt After Losing Husband to Cancer: 'I Tried to Protect Him'
Read More
According to
The LA Times
, Couric will
guest host several episodes
of the beloved trivia show following the airing of Trebek's final pre-taped shows this Friday. She joins legendary show contestant Ken Jennings as the two announced interim hosts, although more will likely be named soon.
Like most Americans, Couric followed Trebek's battle with pancreatic cancer, expressing her support for the beloved host during his fight.
James Holzhauer, the @Jeopardy champion who won 32 straight games, earning a total of $2,462,216, has donated a portion of his winnings to a Chicago-area pancreatic cancer walk in Alex Trebek's name. ❤️ https://t.co/fs8UzFGiIL

— Katie Couric (@katiecouric) June 20, 2019
Couric's own life has been touched by cancer as well: her first husband, Jay Monahan, passed away after battling colorectal cancer in 1998. He was only 42.
Watching her husband battle had a profound effect on Couric, who became an incredibly vocal advocate for colon cancer awareness after Jay's death.
"I had a moral obligation to share what I had learned," Couric said in a lecture on colon cancer symptoms and screening.
Both Couric and Trebek are credited with massively improving awareness for the cancers that touched their lives.
The Couric Effect
In 1997, Jay was diagnosed with stage IV colorectal cancer, and Couric became her husband's caregiver during his year-long battle with the disease.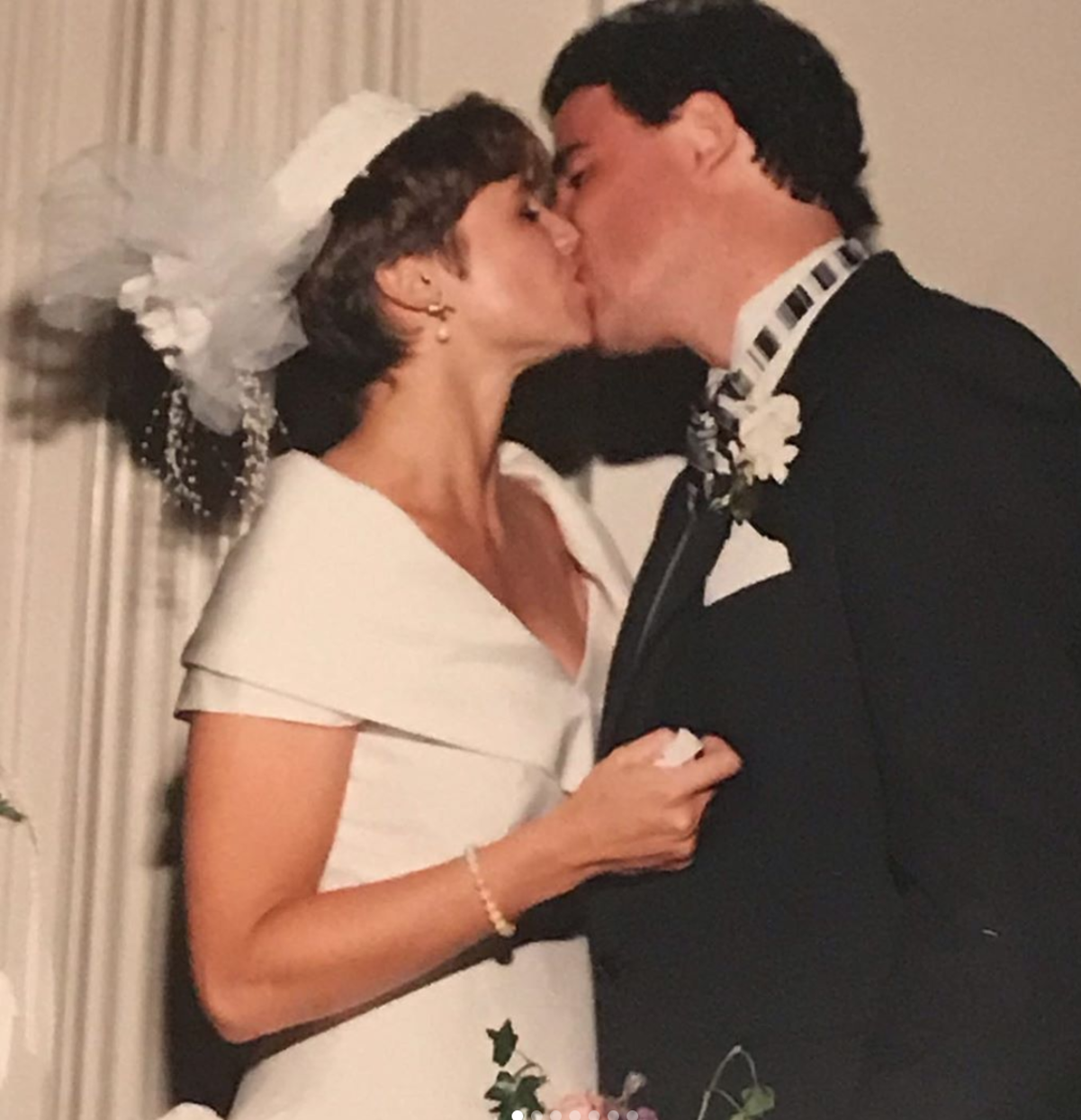 Couric was shocked to learn that colorectal cancer is the second leading cause of cancer death in the United States – and even more shocked by how little people knew about the disease.
So, in 2000, Couric took the incredibly brave step of having her colonoscopy broadcast live on TODAY, from prep all the way to the results. Millions of people watched Couric undergo the procedure and saw that the procedure wasn't painful or complicated.
Soon after Couric's colonscopy, the number of people requesting the procedure increased by 19 percent, and by 2010, 55 percent. From 2001 to 2010, colon cancer fatalities dropped by thirty percent due to increased screening.
Couric's bravery helped to save lives.
"Katie Couric's televised colon cancer awareness campaign was temporarily associated with an increase in colonoscopy use in two different data sets," a study in Archives of Internal Medicine found. "This illustrates the possibility that a well-known individual can draw attention and support to worthwhile causes."
The Trebek Effect
Like Couric, Trebek's willingness to speak openly about the difficult topic of cancer brought information about pancreatic cancer to millions of people for the first time.
Related: The Alex Trebek Effect: The "Tremendous" Increase In People Looking For Information About Pancreatic Cancer
In the days immediately after he announced his diagnosis, the number of people searching for "pancreatic cancer" increased thirty-fold.
"We saw a tremendous spike in people coming to our website around [Trebek announcing his cancer diagnosis]," Julie Fleshman, president and CEO of Pancreatic Cancer Action Network, previously told SurvivorNet. "People called into our patient services program which I always think is one of the most important results. People were calling us to get information and resources. We saw a significant impact in numbers across the board."
Related: Alex Trebek's Transparency About Pancreatic Cancer Battle Caused "Tremendous Spike" In Awareness & Helped Many Understand the Disease
Less than a month after starting his fight, Trebek partnered with the World Pancreatic Cancer Coalition to produce a PSA about the symptoms of pancreatic cancer. The response was far beyond what anyone was expecting.
"We have had such a tremendous response to the PSA that continues to keep going," The World Pancreatic Cancer Coalition told SurvivorNet in a previous interview. "[Trebek's] decision to become involved in the World Pancreatic Cancer Day global initiative is having a big impact on heightening awareness of the risks and symptoms of this terrible disease."
Learn more about SurvivorNet's rigorous medical review process.