The HPV-Throat Cancer Link
The human papillomavirus (HPV) can cause throat cancer
Alcohol and tobacco can also cause throat cancer
Cure rates for HPV-related throat cancers are higher than for those caused by tobacco and alcohol
Wolfgang Van Halen, 29, who played bass in his father, 
Eddie Van Halen
's band; has been finding creative ways to manage life on lockdown while answering fan questions about his famous dad, who is battling recurrent throat cancer.
One would hope his Rock & Roll Hall of Fame dad taught Wolf a thing or two about his craft — and it looks like Eddie Van Halen did just that.
Read More
RELATED: Brave Rocker Eddie Van Halen Receives Loving Tribute From His Son As He Fights Throat Cancer
"Did your dad teach you how to play piano?" a fan named Christian tweeted. "I was told that he's the one who came up with the piano riff."
The question came up after Wolfgang shared the piano riff (above) from the song "Right Now" on the 1991 Van Halen album "For Unlawful Carnal Knowledge".
"Nope!" Wolf replied. "The only thing my dad ever really taught me was the drumbeat to 'Highway To Hell.'"
Fans are eagerly anticipating Wolf Van Halen's upcoming solo album, which he completed a few weeks ago, according to Metalhead Zone.
Eddie Van Halen's Throat Cancer
After his original diagnosis of tongue cancer in 2000, Van Halen, 65, underwent surgery to remove the cancer along with roughly a third of his tongue.
RELATED: Country Star John Berry: "I'm Better Than I Thought I Would Be" After Tough Battle With Throat Cancer
Though he was declared cancer-free in 2002, Newser reported that the singer "occasionally had cancer cells scraped out of his throat after they migrated there."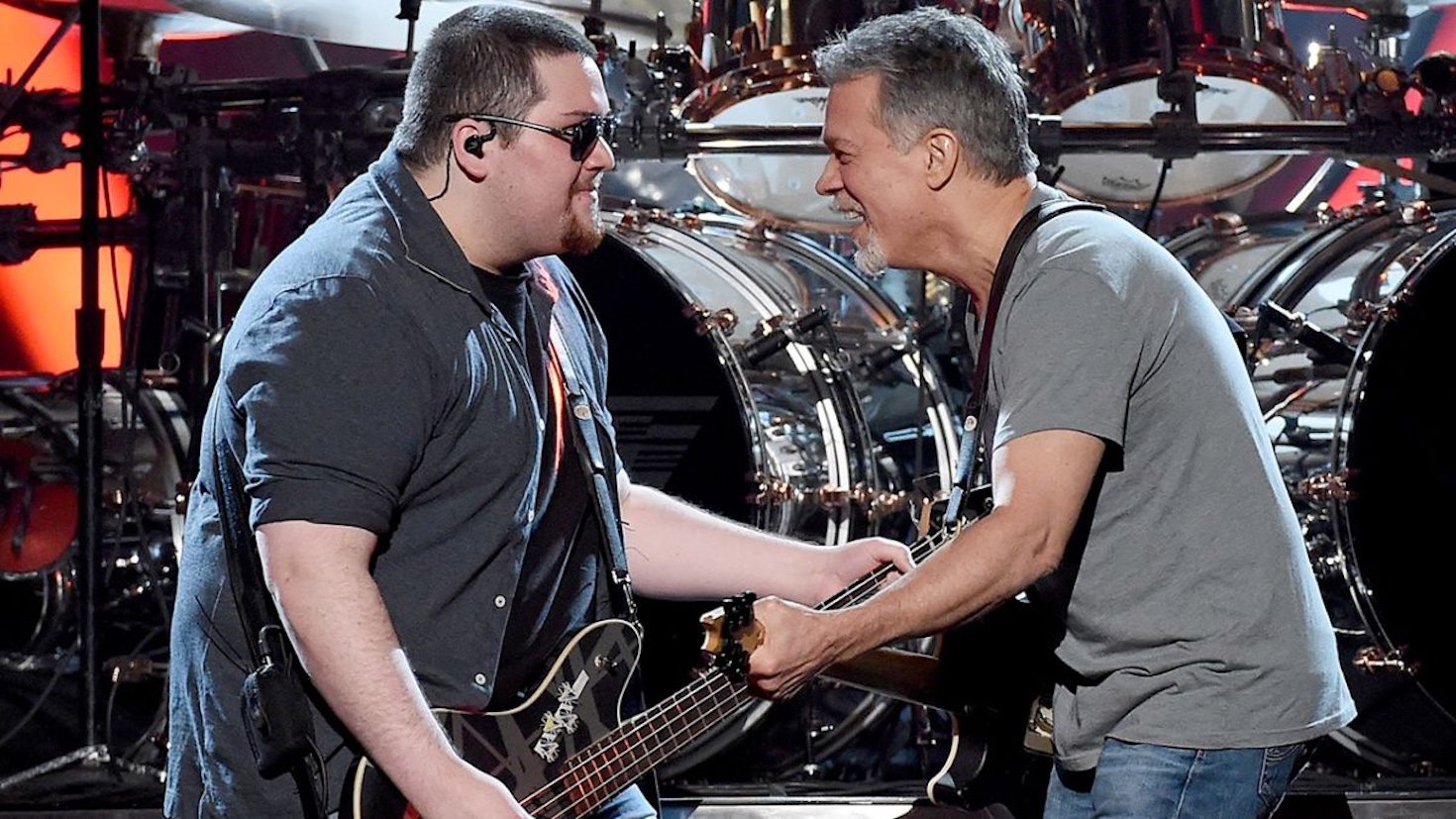 Wolfgang Van Halen joined Van Halen in 2007, playing bass beside his father, guitar-legend, Eddie Van Halen. 
Eddie Van Halen was hospitalized for abdominal pain –– a suspected treatment side effect — according to a TMZ report in November 2019 which said Van Halen had been flying to Germany to receive radiation treatment for his throat cancer for five years.
RELATED: Megadeth Rockstar And Throat Cancer Survivor, Dave Mustaine, Plans 2021 Tour– New Radiotherapy Helping Patients With Difficulty Swallowing After Disease
It is unclear why Van Halen is being treated in Germany as opposed to Los Angeles, where he now lives with his wife, Janie Van Halen.
"The vast majority of humans in the U.S. will eventually get infected with human papillomavirus," says Dr. Allen S. Ho is a head and neck surgeon at Cedars-Sinai Medical Center.
HPV and Throat Cancer
The human papillomavirus, more commonly known as HPV, is transmitted through sexual contact. While many people are aware of the connection between HPV and cervical cancer, far fewer know that it can cause oral and throat cancers.
RELATED: Rocker Eddie Van Halen, Battling Cancer, Celebrates Birthday with First Posted Photo Since the Summer
Cancers in the back of the throat are often caused by tobacco and alcohol, according to the Centers for Disease Control and Prevention (CDC), but recent studies have indicated that as many as 60-70% of these throat cancers may be linked to HPV – or caused by a combination of HPV, alcohol, and tobacco.
Eddie Van Halen on Jimmy Kimmel Live in 2015.
"There are no screening guidelines to screen for throat cancer, unlike cervical cancer with pap smears," says Dr. Jessica Geiger, a medical oncologist at Cleveland Clinic Cancer Center.
RELATED: Val Kilmer Believed Faith Would Heal His Throat Cancer; His Daughter Pushed For Surgery
"There are no standard tests to determine if you harbor the virus."
"HPV related throat cancer generally is very responsive to treatment with radiation and chemotherapy," says Dr. Jessica Geiger, a medical oncologist at Cleveland Clinic Cancer Center.
On the plus side, HPV-related throat cancers are generally very responsive to a combination of radiation and chemotherapy treatments, according to Dr. Geiger.
RELATED: Throat Cancer Survivor, Val Kilmer, Chose His Family Over Religion By Going Through Chemo Treatment
"The cure rates for people who have HPV-related disease are a lot higher than those who have tobacco-related throat cancer."
Van Halen's Cancer Theory: Guitar Picks
Van Halen theorizes that years of putting copper and brass guitar picks in his mouth caused his throat cancer. "I used metal picks—they're brass and copper—which I always held in my mouth, in the exact place where I got the tongue cancer," he previously told Billboard.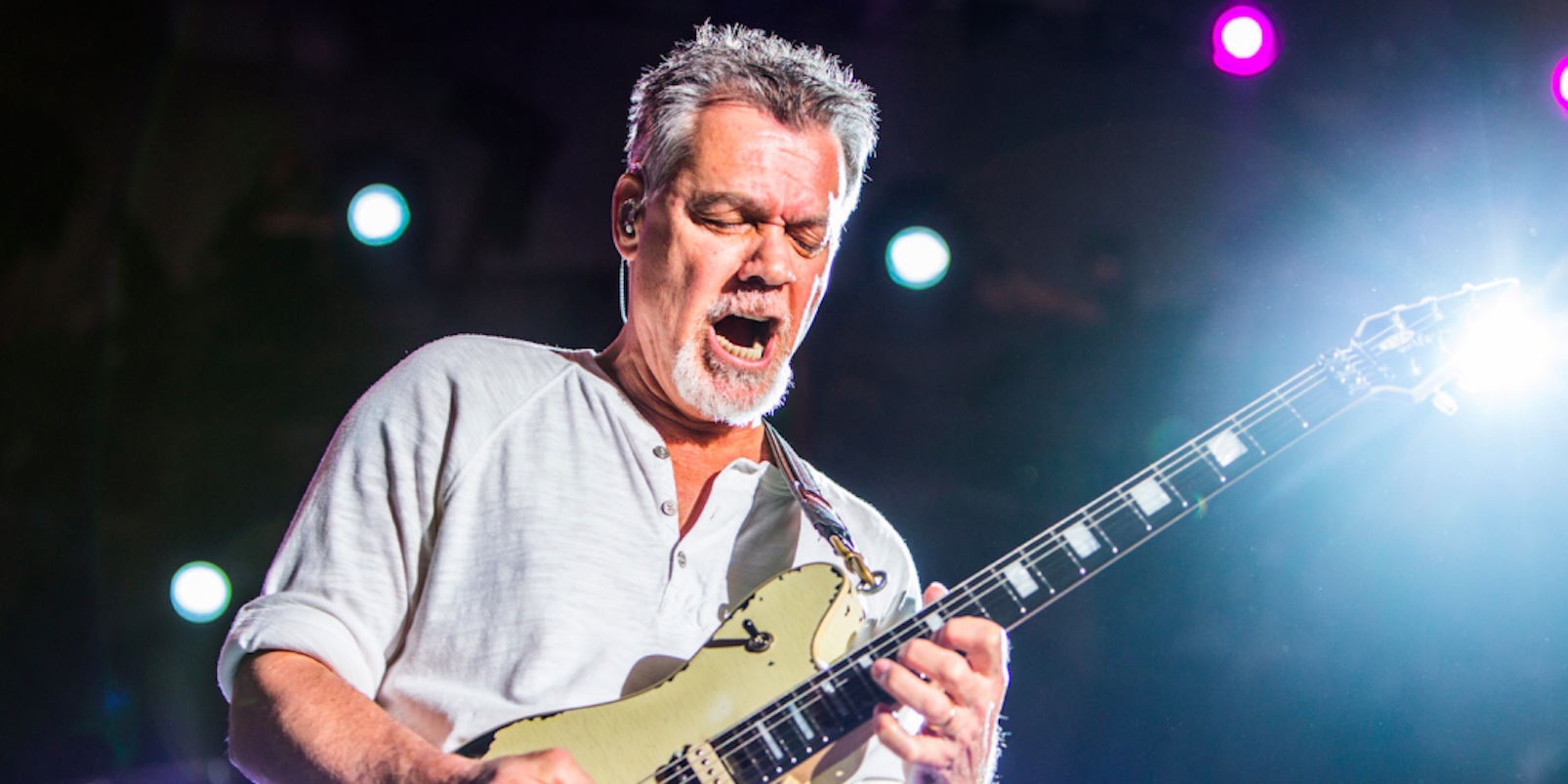 Eddie Van Halen was first diagnosed with tongue cancer in 2000, the cancer migrated to his throat, according to reports. 
"Plus, I basically live in a recording studio that's filled with electromagnetic energy. So that's one theory. I mean, I was smoking and doing a lot of drugs and a lot of everything," he said.
RELATED: Megadeth's Dave Mustaine Says Medical Cannabis (& Kiddie Cereal) Got Him Through Toughest Days
"But at the same time, my lungs are totally clear. This is just my own theory, but the doctors say it's possible."
Treatment Options for Throat Cancer
"In early-stage throat cancer, the cancer is confined to just what we call the primary tumor in the back of the throat or the tonsils, or the base of the tongue," said Dr. Geiger. "
RELATED: Throat Cancer Warrior, Michael Douglas Gets Emmy Nod For 'Kominski Method,' A Show That Doesn't Shy Away From Cancer
But if the PET scan shows that the cancer has moved to the lungs or the liver, then our approach would not be to cure cancer but to treat it and to keep it under control," she says. "It's really complicated because there are three stage 4s. It's not like breast cancer where, once you're Stage 4, you're incurable," she continues.
RELATED: 'I Got This Power from You Guys' — Megadeth's Dave Mustaine's Emotional Announcement that He's Free of Throat Cancer
"In more advanced throat cancer cases, which is actually the most common stage that we see," she adds, "in addition to the primary tumor, lymph nodes of the neck are involved."
"Patients who have disease that has spread outside of the head and neck region, meaning below the clavicles, into the lungs or into the liver, we call that distant metastatic disease and by definition, those patients are considered incurable," she continues, "So our efforts at treatment would be focused on palliative therapy, controlling the disease but, unfortunately, not curing it."
Learn more about SurvivorNet's rigorous medical review process.
---