Alison Sweeney Gets Real About a Challenging Year
Actress and mother Alison Sweeney, 44, gets real about 'family freak-outs' throughout the pandemic, and why communication is more important than ever.
Sweeney has had a skin cancer scare and urges people to get to the doctor for regular check-ups after overlooking a pimple that wound up being cancer.
What is basal cell carcinoma (BCC) and why is it sometimes easier to overlook than other skin cancers?
Actress
Alison Sweeney
is not afraid to get real about the tough balancing act she — and everyone else — has had over the past year. The Los Angeles native's husband, Dave Sanov, is in law enforcement, and as most of us know, her whole industry (entertainment) basically shut down. The 44-year-old mom — who has a new Hallmark movie
Chronicle Mysteries: Helped To Death
airing Feb. 21 — opened up exclusively with
SurvivorNet
to share that freak outs are okay right now and emphasizes that communication is more key than ever with your kids and family during this time.
'The Biggest Loser's' Erica Lugo Shares Powerful Photos of Thyroid Cancer Surgery On 2-Year-Anniversary; Reminds Women to '#CheckTheirNeck'
Read More
The mom to Ben, 15, and Megan, 11, shares her current family dynamic. "Honestly, I think we're all doing the best we can," she says optimistically, but with a little sigh. "At least in my family, we've all certainly had our moments. Our thing is 'we're all in this together' and we can take turns freaking out and everyone else sort of helps you through it, and then it's someone else's turn to have their moment."
The former Days of our Lives star (who is reprising her role as 'Sami Brady' for a current storyline) also shares some valuable advice that all parents can benefit from when talking to their kids, teaching them why they may be feeling a certain way or more easily frustrated. "It's been a lot of compassion and understanding of how hard it is. And teaching the kids that sometimes your feelings manifest in other ways, like you're not really frustrated about 'that thing,' it's just everything else, which is totally understandable to be upset about, but you have to recognize the symptom, and what's really at the heart of it." I think that we can share this perspective with our significant others as well, and collectively learn to not take things so personally.
View this post on Instagram
The Longterm Affects of Coronavirus on Our Youth
Sweeney then muses over the affects that we will see in our younger generations later in life because of what they've went through during this historical time. "I think it's really weird that I never thought something like this was possible, and I'm in my forties," she says. "I got to live my whole life with this never even occurring to me. And now my daughter, who's 11, she's gonna spend her own life knowing that out there somewhere, that this can happen again." Sweeney weighs out the pros and cons, "I'm assuming in lots of ways it makes you stronger and more resilient, but in other ways I worry that it will make people not live out their dreams and more willing to just be at home by themselves."
The 'Show Must Go On'
Juggling emotions at home and other family duties take top priority, but Sweeney is also relieved that she luckily found a way to get back to work, safely of course. She shared some info on her project Chronicle Mysteries: Helped to Death (the fifth in its series), which airs on Hallmark: Movies & Mysteries next month, and why we need to tune in.
"People really love and need these movies to have a chance to unwind from the real world," she insists sincerely. "It was definitely a struggle, but we found a way to work together with the system and the union so that Chronicle Mysteries could be filmed during COVID, and we found a script that sort of allowed outdoor filming and more natural distance that fit into the storyline." Following the strict safety measures behind the scenes as well, Sweeney says they were able to pull it off pretty smoothly.
View this post on Instagram
A Skin Cancer Scare
Living in Southern California definitely has its perks, but sometimes that constant sunny weather can backfire on you. "It was just such a wake-up call for me," Sweeney admits about her basal cell skin cancer experience in 2019. "My mother brought me up to be really aware of skin cancer and of taking care of your body. I thought I was doing that. I have regular check-ups with my dermatologist. I'm always pointing out freckles. Ultimately, what happened was, she noticed the spot on my nose and asked me about it, and honestly, I thought it was a pimple. Out of all the moles and freckles that I'm constantly pointing out that wound up being nothing."
Sweeney recognizes that she is not a pro and when it comes to doctors, she prefers to stay in her lane and trust the experts. "The biggest lesson I learned is that isn't my job, this is not my skill set, it's so important to have a professional check you out and make sure. I never would have seen her about the thing on my nose. I thought it was a skin tag or a pimple or something that wasn't going away right away." Her dermatologist had concern and immediately took it off, testing the sample that day. "She called me within 24 hours to tell me that it had to be removed. It was already growing inside my nose. I was there all day. It starts to make you real nervous. I'm always sunscreening my kids and staying in the shade as much as I can."
Bachelorette Alum, Ali Fedotowsky, 36, Uses Skin Cancer Diagnosis as Example for the Rest of Us: 'I Should Never Have Waited That Long'
Sweeney also points out that it's okay to worry about what something like this will do to you cosmetically. After all, she is an actress and part of her job is her appearance that she presents. "I think it's okay to talk about that I was very sort of nervous about it, I mean that's my job. Not just how my nose was going to look, but what were people going to think. I think that's fair, you just have all these feelings when you find out something like that. "We had talked about a skin graph or other options but in the end I got lucky and let it heal on its own." Very lucky, and we agree, there's no shame in worrying about what you will look like physically after a cancer biopsy or surgery. That aspect of it can be very hard emotionally for many people. Sometimes that is harder than the diagnosis itself.
The longtime Stand Up To Cancer supporter has been involved with the cancer community for many years now, as she has also been affected by breast cancer on both sides of her family.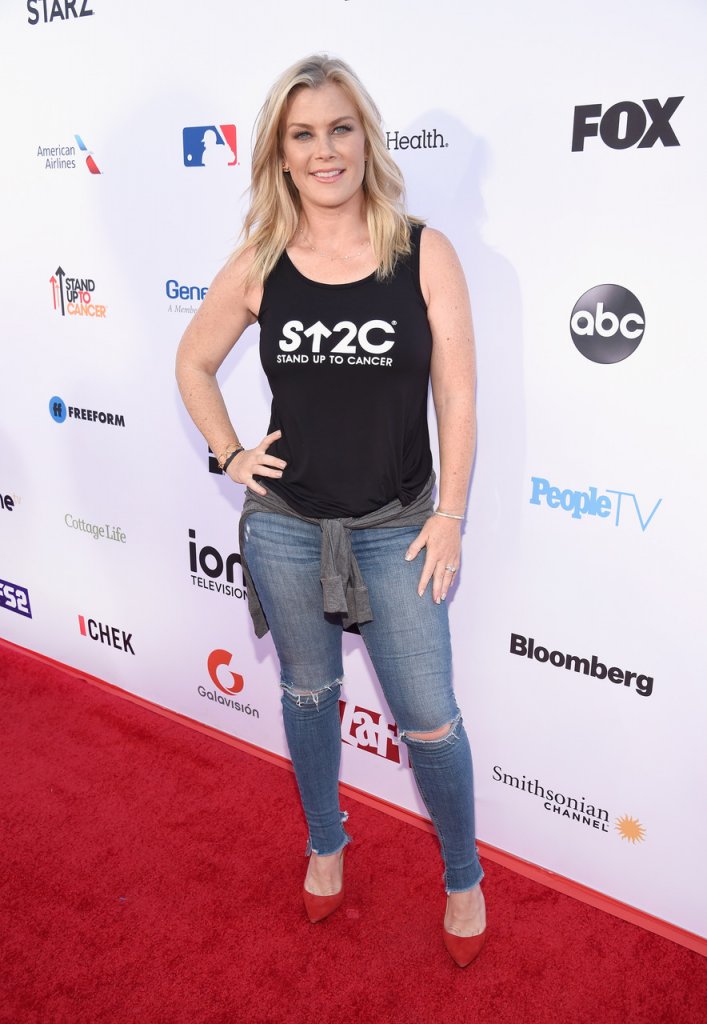 What is Basal Cell Carcinoma?
Basal cell carcinoma is the most common form of skin cancer, and like Sweeney says, it can often be overlooked as a pimple or skin tag. Skin cancer doesn't always have to be an irregular mole or brown spot.
In a previous interview with SurvivorNet, Dr. Dendy Engelman from MDCS Dermatology in New York shared the top 5 things you can do to avoid skin cancer:
Avoid sun during peak hours, which is 10:00 AM to 2:00 PM.
Wear a wide brimmed hat and sunglasses, because we want to protect the tops of our head, and the tops of our ears, and then the delicate area around the eye.
We need to wear SPF of 30 or higher– a bare minimum of 30– and make sure to reapply every two hours, or after excessive sweating, or after swimming.
We need to make sure that we have yearly skin checks (with a professional), because it's difficult to evaluate areas all over the body.
Avoid tanning beds at all costs. There is absolutely no benefit to going to a tanning bed, and it can really significantly increase your risk of melanoma, which is the deadliest form of skin cancer.
Top 5 Ways to Protect Your Skin From Skin Cancer
And just in case you need more info about why you should stay away from tanning beds (do they even exist anymore?) here's another video from Dr. Anna Pavlick from NYU Perlmutter Cancer Center, who told us in a previous interview that "there is an exponential increase in patients who develop melanomas who have been to tanning salons."
Tanning Salons Pose a Big Risk of Melanoma
Learn more about SurvivorNet's rigorous medical review process.