Cancer in its advanced stages can bring families together — and now that acclaimed bounty hunter Beth Chapman is in a medically induced coma, her daughter Bonnie has faced her fears and returned home to Hawaii, despite previously expressing that she couldn't return home due to "too much anxiety".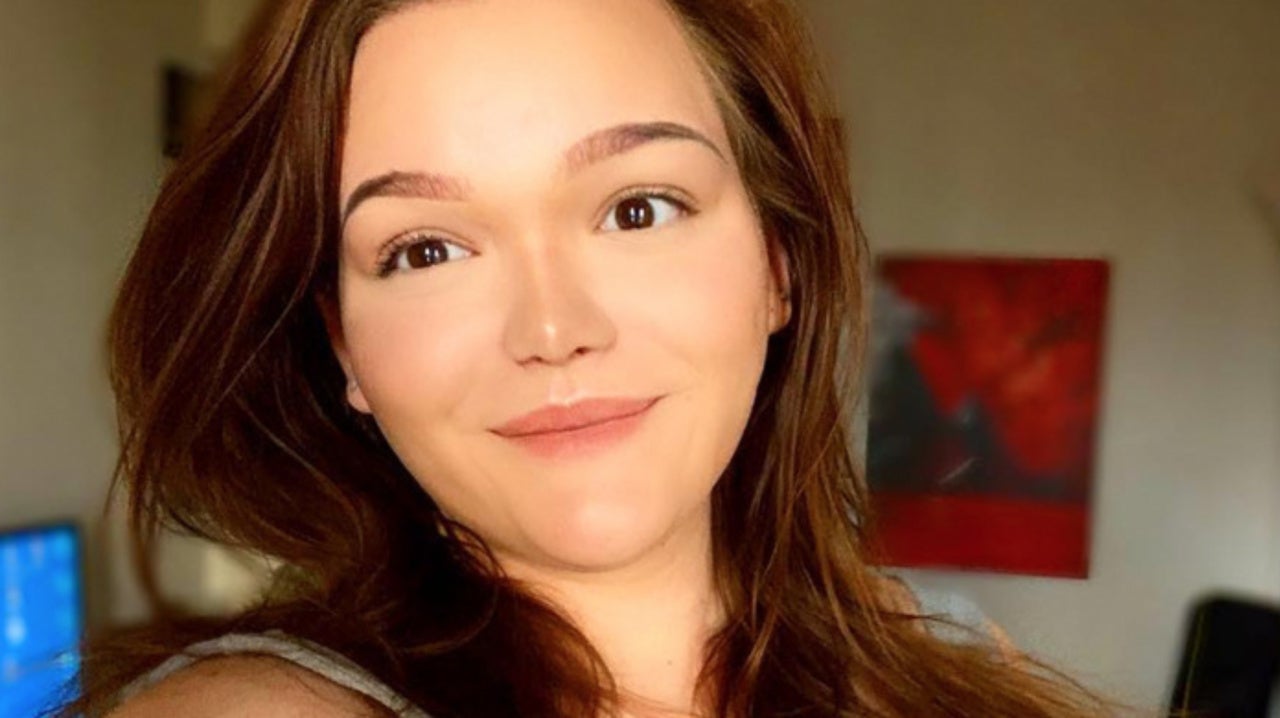 Now, Bonnie has become a crucial source of information for Beth's scores of fans worldwide, posting mournful updates on her travel from the continental US (likely Colorado)  to the Chapman clan's Hawaii stomping grounds.  Bonnie's postings culminated with a cryptic snapshot from what appears to be her mother's bedside.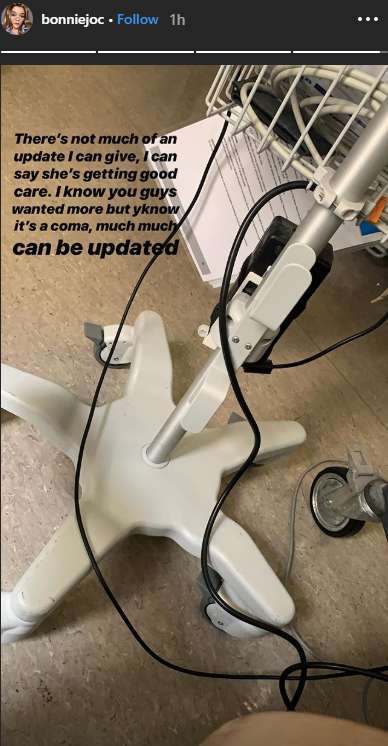 Read More
"There's not much of an update I can give, I can say she's getting good care. I know you guys wanted more but yknow it's a coma much much can be updated."
Perhaps Bonnie meant to say "not much can be updated".
Beth, 51, may be in the final stages of her cancer journey as her family announced this weekend that their matriarch, the wife of Duane "Dog the Bounty Hunter" Chapman, had been placed in a medically induced coma in a Hawaii hospital. Via Twitter, Dog asked his 500,000 followers to pray for Beth, a devout Christian who as recently as Mothers Day told church parishioners in Florida she was foregoing chemotherapy in her fight against Stage 4 lung cancer, and relying entirely in God and Jesus Christ.
Bonnie, 20, kept her Instagram followers updated as she traveled to Hawaii on a flight with her brother, Garry Dee.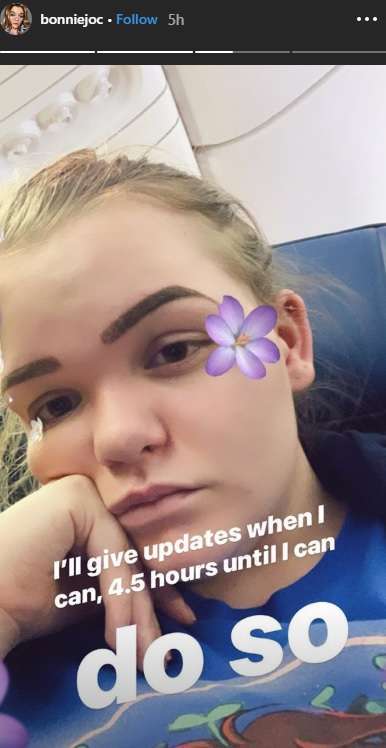 Earlier this month, before her mother's condition became more dire, Bonnie, who lives in Colorado, had expressed on social media that she did not want to return home to Hawaii because of "overwhelming anxiety" and "too much traffic". We know that Beth's disease has been at the core of Bonnie's pervasive stress since her mother's tragic diagnosis. In 2017, Bonnie shared with her fans how devastating she found it as her mother embarked on her cancer journey:
"Two weeks later, the most heartbreaking news hit me, my mother was diagnosed with cancer. Balancing my already overflowing emotions, and college classes was difficult. My depression was at its all time high. Stress levels seemed to just keep raising, and even though I had only one exam; stress radiated off of everyone on campus. From all this, I learned so much. I don't regret anything, life is too short to regret things anyways. I was able to love myself, and gain confidence. The beginning of last year I had gotten my first tattoo, and now I'm up to 3."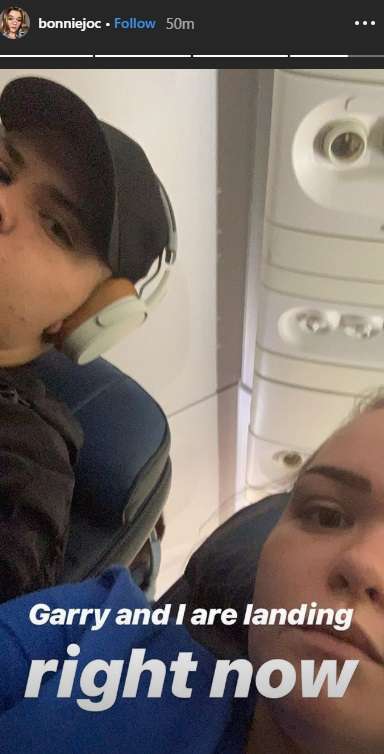 Indeed, Beth was diagnosed with cancer for a second time in late 2018 — this time Stage 4 lung cancer. And even though she's been open about the journey she is on over the past few months, it's unclear what kind of treatment she has been undergoing.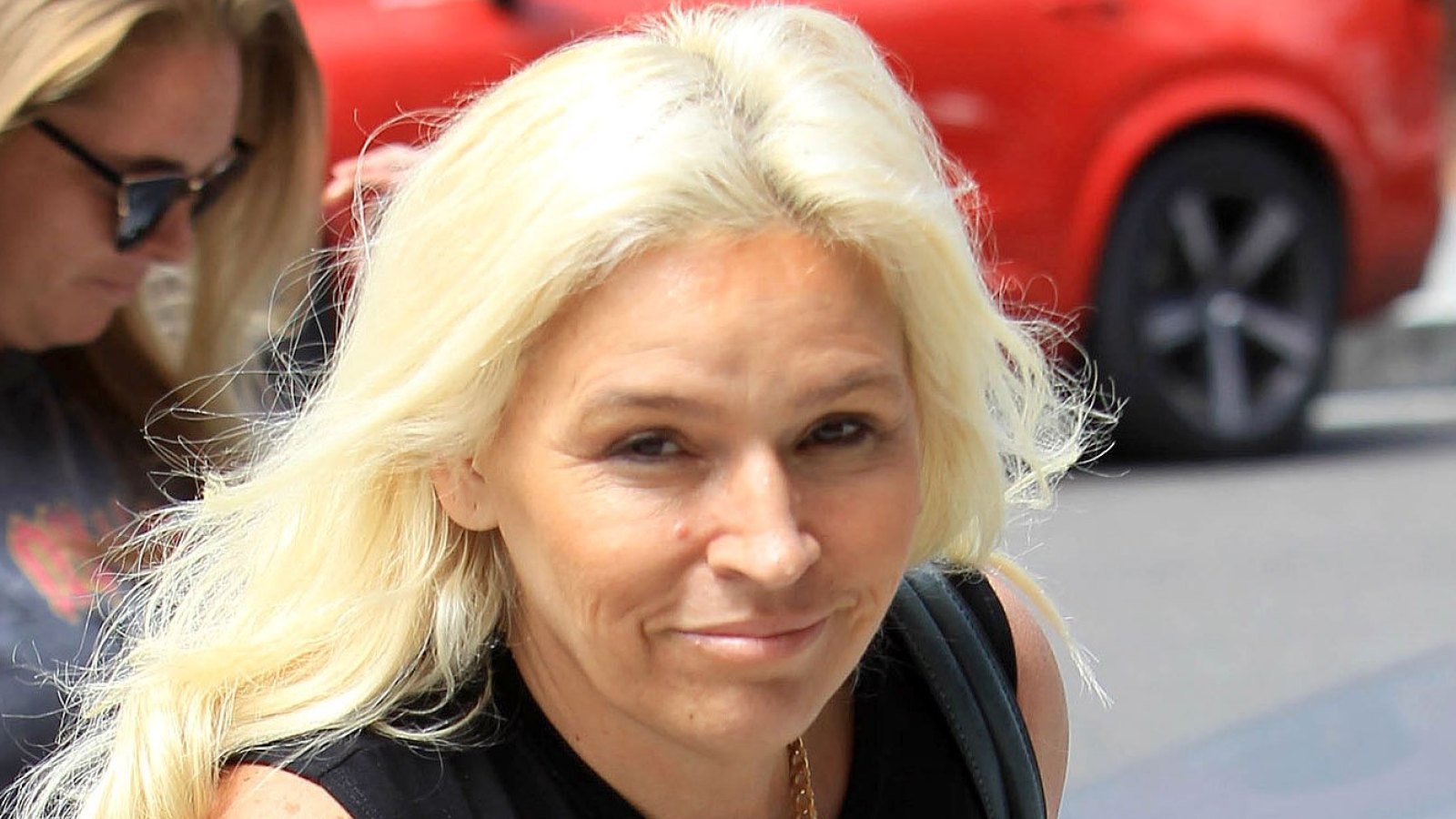 In her Mothers Day address to the Source Church in Bradenton, Florida, Beth said of foregoing chemotherapy that "This is the ultimate test of faith. It is the evidence of things hoped for, and it is the substance of things not known. And although chemotherapy is not my bag, people, sorry, that's not for me. So for me, this is the ultimate test of faith."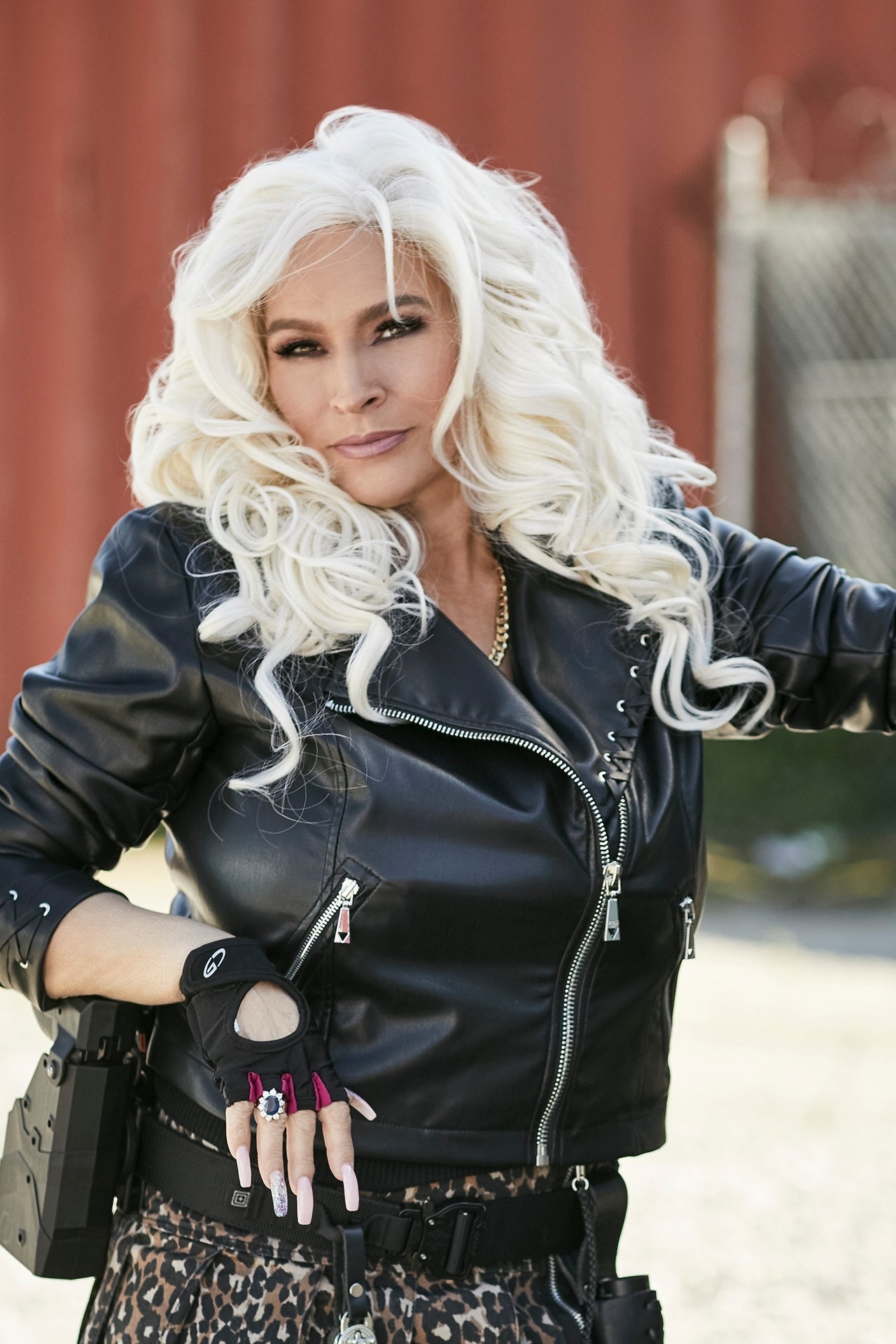 For a long time, chemotherapy was considered the standard of care for people with stage 4 lung cancer — but times have changed over the past decade or so. Precision medicine, or matching treatment to the biology and characteristics of a specific tumor, has made major headway when it comes to treating advanced lung cancer. Targeted therapy seeks out very specific cancer cells and leaves the healthy cells alone. Chemotherapy tends to cause a lot of collateral damage because it kills all fast-growing cells — both healthy and cancerous.
As Bonnie herself has noted, being the child of a cancer patient can be really difficult, and navigating family relationships during that time extremely hard. Still, Bonnie has responded with openness and questioning.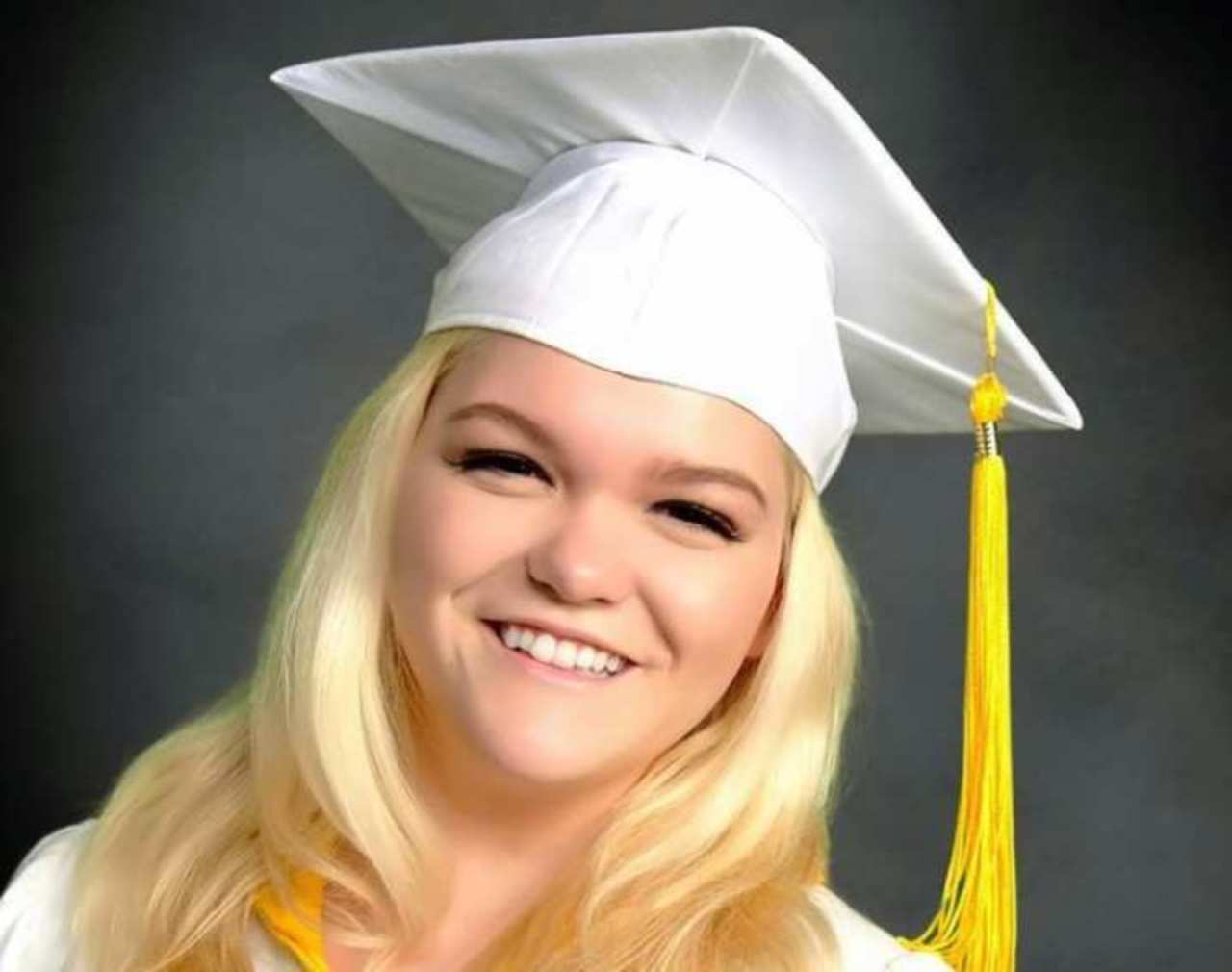 Her revelation comes a short time after Bonnie bravely announced on Instagram her pansexuality, and said that her parents were very supportive of her.
"For the past seven years, I've kept kind of a big secret to myself. I'm pansexual, now I'm sure the term is familiar with some people," Chapman wrote. "It means to me I fall in love with personalities, rather than a gender."
Pansexuality is considered more inclusive than bisexuality, in that pansexual individuals can be attracted to cisgender, transgender, intersex and androgynous people.
Bonnie's parents assuaged her fears that she wouldn't be accepted. "I haven't told many people until now. I was so scared when I told my parents in November, but they welcomed me with open arms," Bonnie continued.
And she's thanking everyone else who helped support her too."I appreciate those who knew and kept it a secret, thank you for letting me take my time. I truly am so thankful to you all."
"If you are in anyway upset about this, please feel free to unfollow me," she concluded at the end of the post.
A lot of fans commented to let her know they were there for Bonnie. "You can fall in love with who you want to, no one has the right to judge you," one follower wrote.
"Girl, you turned into a beautiful young lady, watching you grow up on tv… Don't worry what others think!!! "GOD LOVES ALL"… I can see your mom and Leland in you, in which other than eye and hair color looks like your Dad… No worries young one spread your wings," commented another.
Bonnie, celebrated her blossoming sexuality and the support she received from fans in a new post. "To celebrate my first June out of the closet I decided to a simple pride look ❤️ I appreciate the overwhelming support I get til this day, reminds me I have the best people in the world beside me."
Now Bonnie, Garry Dee and Dog are all known to be keeping vigil at Beth's bedside. Meanwhile, Beth's stepdaughter "Baby Lyssa" Chapman, 31, who had been feuding with Beth and taunting her with racy bikini pics, has ceased hostilities and posted a loving snap of her with her stepmother. She also appears to have removed the offending bikini pics, and an accompanying obscene comment targeted at Beth, from Twitter.
Learn more about SurvivorNet's rigorous medical review process.