Applegate's Resilience Amid Health Challenges
Actress and TV producer Christina Applegate, 51, is nominated for an Emmy for her "Dead to Me" Netflix series. TV critics weigh her chances of victory and how much a win would mean, given she's battling a difficult and emotional bout with multiple sclerosis (MS).
Applegate was diagnosed with multiple sclerosis (MS) in August 2021. The disease impacts the central nervous system and can cause numbness or tingling in your limbs. Everyday activities such as taking a shower and walking up stairs prove challenging for Applegate due to her diagnosis.
The "Married with Children" star also bravely battled breast cancer after a 2008 diagnosis. She underwent a double mastectomy (removal of both breasts) to help treat the disease.
Although there is no cure for multiple sclerosis, there are several treatment options to help manage symptoms. Common tools MS patients use to improve their quality of life include wheelchairs, canes, leg braces, and some medical treatments called disease-modifying therapies (DMTs), which can slow the progression of the disease, according to some studies.
Resilient actress and TV producer Christina Applegate, 51, is up for one of the most prestigious honors in television, an Emmy award for her "Dead to Me" Netflix series. Her nomination has added value because she's amid an emotional yet tumultuous multiple sclerosis (MS) battle. The incurable disease has already impacted her life on and off camera, so if she manages to snag an Emmy, that would make for a remarkable milestone.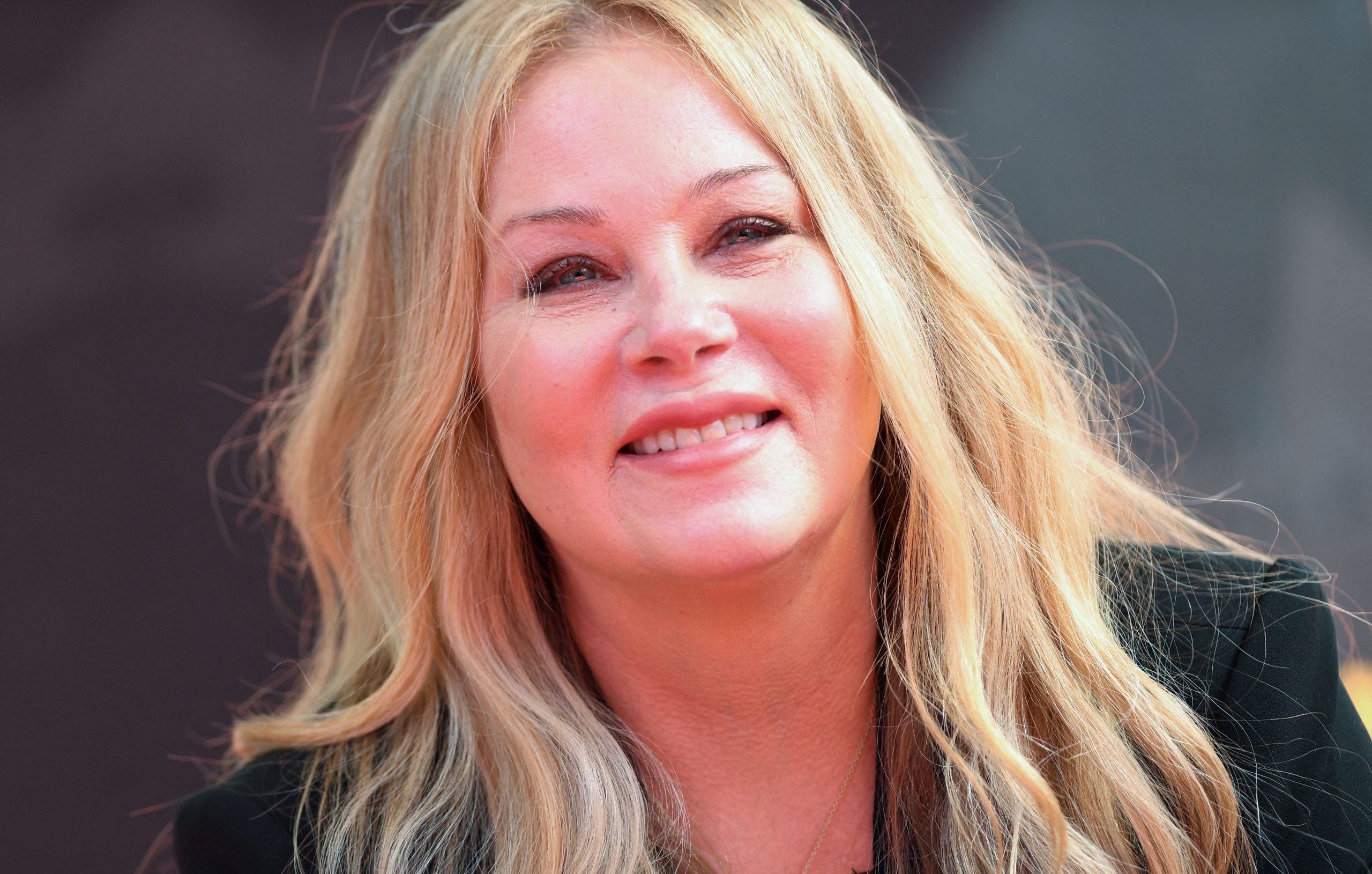 Applegate has been living with multiple sclerosis since August 2021. The disease impacts the central nervous system and can cause numbness or tingling in your limbs. The diagnosis came more than a decade after she dealt with a bout with breast cancer in 2008.
Read More
"With the disease of MS, it's never a good day," Applegate previously wrote in her Instagram
post
. "Having MS f—ing sucks…You just have little s—– days," she said. She explained how her symptoms are impacting her daily life.
"With the disease of MS, it's never a good day," Applegate explained to Vanity Fair.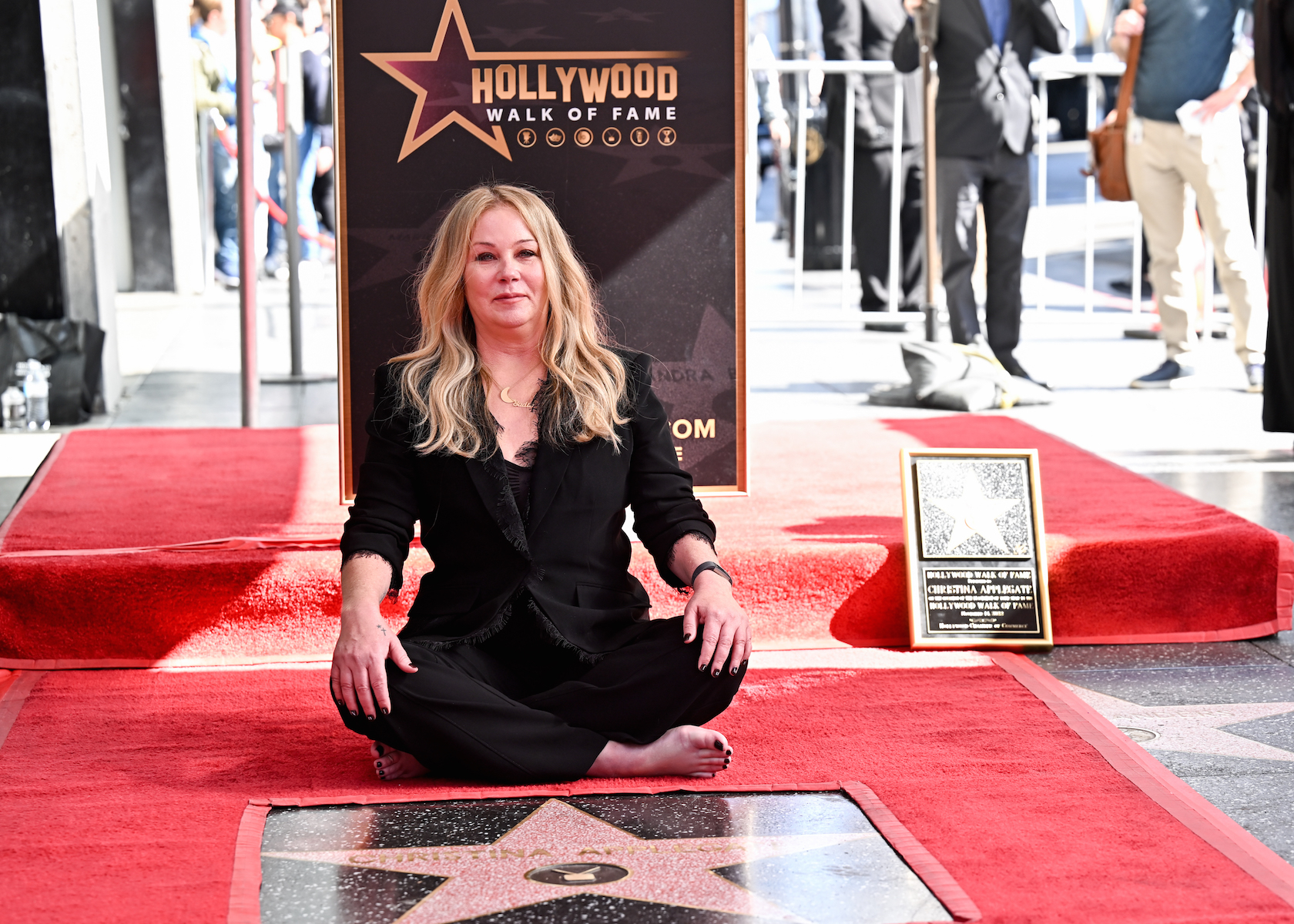 She said everyday activities like taking showers, using stairs, and carrying things are all challenging. Since Applegate's symptoms can have wide-ranging impacts, she noted voiceover work is best suited for her at this stage in her career.
"I can do voiceover stuff because I have to support my family and keep my brain working," she said.
However, performing on camera is no longer an option for the longtime actress due to her MS symptoms.
"I can't even imagine going to set right now. This is a progressive disease. I don't know if I'm going to get worse," she said.
Amid her ongoing struggles, an Emmy nomination for her latest project could be just the pick-me-up Applegate needs to remain upbeat.
"This is a woman who has endured an awful lot of medical travail in her adult life," TV critic Ray Richmond wrote in a column on Gold Derby regarding her Emmy nomination.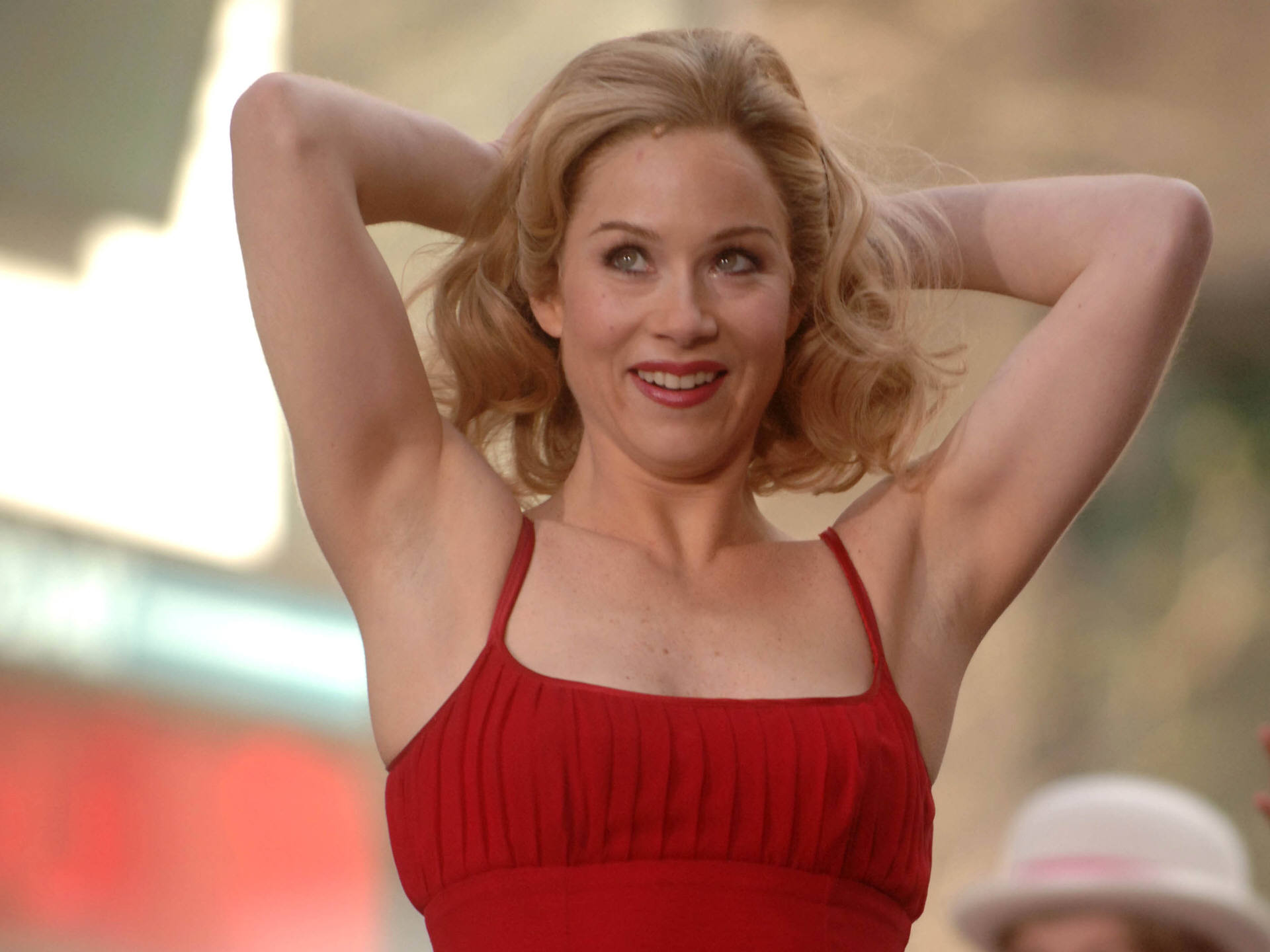 "One of the bright spots in Applegate's struggle the past three years has been Applegate's work as co-star and executive producer of the Netflix dark comedy series "Dead to Me" that's earned her four Emmy nominations – one for top comedy and three for lead actress in a comedy for her portrayal of Jen Harding opposite her beloved co-star Linda Cardellini," Richmond continued.
Of course, a simple Emmy nomination does not guarantee a victory as she faces stiff competition from fellow actresses Quinta Brunson, Rachel Brosnahan, Jenna Ortega, and Natasha Lyonne.
Applegate's Hollywood career is expansive, dating back to the 1970s. One of her biggest successes includes her role as Kelly Bundy in "Married With Children," which launched in 1987 and lasted until 1997.
Richmond predicts Applegate will ultimately win the Emmy at the award ceremony in the coming months.
"It would be a great big loving embrace for an actress who understands what it's like to overcome adversity, not to mention the poignance and urgency her current condition entails. But if she does win, as I suspect she will, it won't be a matter of charity. It'll be because nobody was better than her," Richmond said.
Understanding Multiple Sclerosis
Multiple sclerosis causes the immune system to attack cells that form the protective sheath that covers nerve fibers in the spinal cord. The disruption leads to communication problems between the brain and the rest of the body.
Once the protective barrier is damaged, the spinal cord struggles to send messages to the body's arms, legs, and other parts to function normally.
The National Multiple Sclerosis Society outlines the different types of multiple sclerosis:
Clinically isolated syndrome (CIS) is when an individual experiences a single neurological episode lasting 24 hours or less. CIS is what MS is diagnosed as until there is a second episode.
Relapsing-remitting MS (RRMS): The most common MS among the million people battling the disease in the US, RRMS is marked by sudden flare-ups, new symptoms, or worsening of symptoms and cognitive function. The condition will then go into remission for some time before reemerging with no known warning signs.
Primary progressive MS (PPMS): These individuals have no flare-ups or remission, just a steady decline with progressively worse symptoms and an increasing loss of cognitive and body functions.
Secondary progressive MS (SPMS): This almost transitional form of MS progresses from RRMS to PPMS.
In addition to balance issues, numbness, and tingling in the limbs, as Applegate experienced, other common MS symptoms include vision and bladder control problems. Mood changes and mental and physical fatigue are other symptoms people living with MS may experience, according to the National Institute of Health.
Treating Multiple Sclerosis
There is no cure for MS, but MS warriors battling it have methods to manage their symptoms.
Common tools MS patients use to improve their quality of life include wheelchairs, canes, leg braces, and some medical treatments called disease-modifying therapies (DMTs).
A study in American Family Physician found that DMTs "has been shown to slow disease progression and disability; options include injectable agents, infusions, and oral medications targeting different sites in the inflammatory pathway."
Applegate's Breast Cancer Journey
Applegate's breast cancer journey began in April 2008 at just 36 years old.
"I went through five weeks of work without telling anyone that this was going on in my life," she said during a CNN interview.
Applegate said she had dense breasts and would need more thorough examinations for her routine mammogram screenings.
"He suggested that I get an MRI," the actress said.
WATCH: What to know about dense breasts.
Dr. Connie Lehman, Chief Breast Imaging Division at Mass General Hospital, says dense breast tissue is harder to see through.
"The fatty breast tissue has a gray appearance, so an X-ray beam just runs right through it. But the dense structures block the X-ray. And so that looks white. And unfortunately, cancers also block the X-ray, and so cancers also look white. When you have a white cancer hiding in white, dense breast tissue, it can be missed," Dr. Lehman explains.
Women with dense breasts are recommended a 3D mammogram, which can better see through dense breasts.
When Applegate underwent an MRI screening, something was amiss.
"They found some funky things going on [in one breast]," she said.
A biopsy confirmed her diagnosis, but luckily, the cancer was caught early. Despite her prognosis, she was still very concerned with her diagnosis. She then turned her worry into determination, and she focused her efforts on beating the cancer. She underwent a lumpectomy, which is a procedure that removes the tumor and some of the surrounding tissue. For early-stage breast cancer, studies have shown that lumpectomy plus radiation is as effective a treatment in preventing breast cancer recurrence as mastectomy.
Applegate then underwent six weeks of radiation, using high-energy beams aimed at the cancer cells to kill them.
During treatment, she then learned she tested positive for the BRCA gene, increasing her risk of developing breast and ovarian cancer.
"That sort of changed everything for me. Radiation was something temporary, and it wasn't addressing the issue of this coming back or the chance of it coming back in my left breast. I sort of had to kind of weigh all my options at that point," she explained.
The harmful variant of BRCA1 or BRCA2 is inherited from either or both of your parents. So, each offspring of a parent who carries the mutation has a 50% chance of inheriting it.
"Patients with a strong family history of breast cancer or ovarian cancer or patients who have a diagnosis of a couple of breast cancers in their lifetime will be at higher risk," University of Maryland breast medical oncologist Dr. Kate Tkaczuk explains.
WATCH: Testing for the BRCA gene mutation.
RELATED: Should I have a lumpectomy or mastectomy?
The actress' doctor gave her treatment options, but she ultimately opted for a double mastectomy, which removes both breasts to reduce her cancer risk. When a woman undergoes a double mastectomy, it is a personal and emotional decision that impacts how they feel about themselves.
"It just seemed like, 'I don't want to have to deal with this again. I don't want to keep putting that stuff in my body. I just want to be done with this,' and I was just going to let them go," she explained.
Just before the procedure, Applegate said she staged her "first and last nude photo shoot" so she could remember her breasts. Just before the surgery began, Applegate admitted she began to cry.
"The floodgates just opened up, and I lost it…It's also a part of you that's gone, so you go through a grieving process and a mourning process," she explained.
WATCH: What happens during a double mastectomy.
"A double mastectomy typically takes about two hours for the cancer part of the operation, the removing of the tissue," Dr. Elisa Port, Chief of Breast Surgery at Mount Sinai Health System, tells SurvivorNet. "The real length, the total length of the surgery, can often depend on what type of reconstruction [a patient] has."
Dr. Port adds most women do opt to have some reconstruction. The length of these surgeries can vary. When implants are used, the procedure can take two to three hours (so the total surgery time would be around five hours). There is also the option to take one's own tissue (usually from the belly area) and transfer it into the breast area, but this is a much longer procedure.
Since her breast cancer journey began, she's advocated for women to undergo the necessary screenings for early detection.
Questions for Your Doctor
If you are diagnosed with MS or may be concerned you have the chronic disease due to symptoms you're experiencing, consider asking your doctor the following questions.
Although there's no cure for MS, which treatment option to manage my symptoms, do you recommend for me?
Are there any potential side effects of MS treatment?
What if the treatment to manage symptoms doesn't work?
Will exercise or therapy help my symptoms?
Are there any MS support groups you recommend to help me cope?
Learn more about SurvivorNet's rigorous medical review process.
---