Life After Loss
Kelsey Parker sat down with Thursday's Good Morning Britain to talk about the grief she's been struggling with since her husband tragically died after battling stage four Glioblastoma brain cancer earlier this year.
While glioblastoma is currently an incurable disease, new brain cancer treatments are providing hope.
Clinical trials are also a potential option for extending life through experimental treatments. You search for trials using SurvivorNet's patient pathfinder.
After the loss of a loved one to cancer or another illness, it's imperative that you allow yourself time to grieve. People process grief in different ways, and everyone moves at their own speed as well. Be gentle with yourself and take the time you need.
Actress Kelsey Parker, 32, wife of late The Wanted singer Tom Parker and mom to their two children Aurelia Rose and Bodhi Thomas, has opened up about the guilt she's been feeling since her beloved husband passed away from stage four Glioblastoma brain cancer on March 30, 2022.
Appearing on Thursday's Good Morning Britain, Kelsey spoke of the grief she's been feeling and the soon-to-be-released ITVBe series Kelsey Parker: Life After Tom.
Read More
Speaking about how the ITVBe series was the "best thing" she could've done after his death, Kelsey said, "It was like therapy for me. I've done things in the show that I wouldn't necessarily have done but it's massively helped me. It's pushed me out of my comfort zone. I didn't really understand what grief was. You can feel so many emotions at one time. There's so many different elements." "The memories are here in my heart so getting rid of an object doesn't really mean anything but you don't know how hard it is," she added, noting
she feels guilty
that she's still alive and her husband isn't experiencing life with their kids, according to the Daily Mail. "You don't want to let go because you're losing them even more."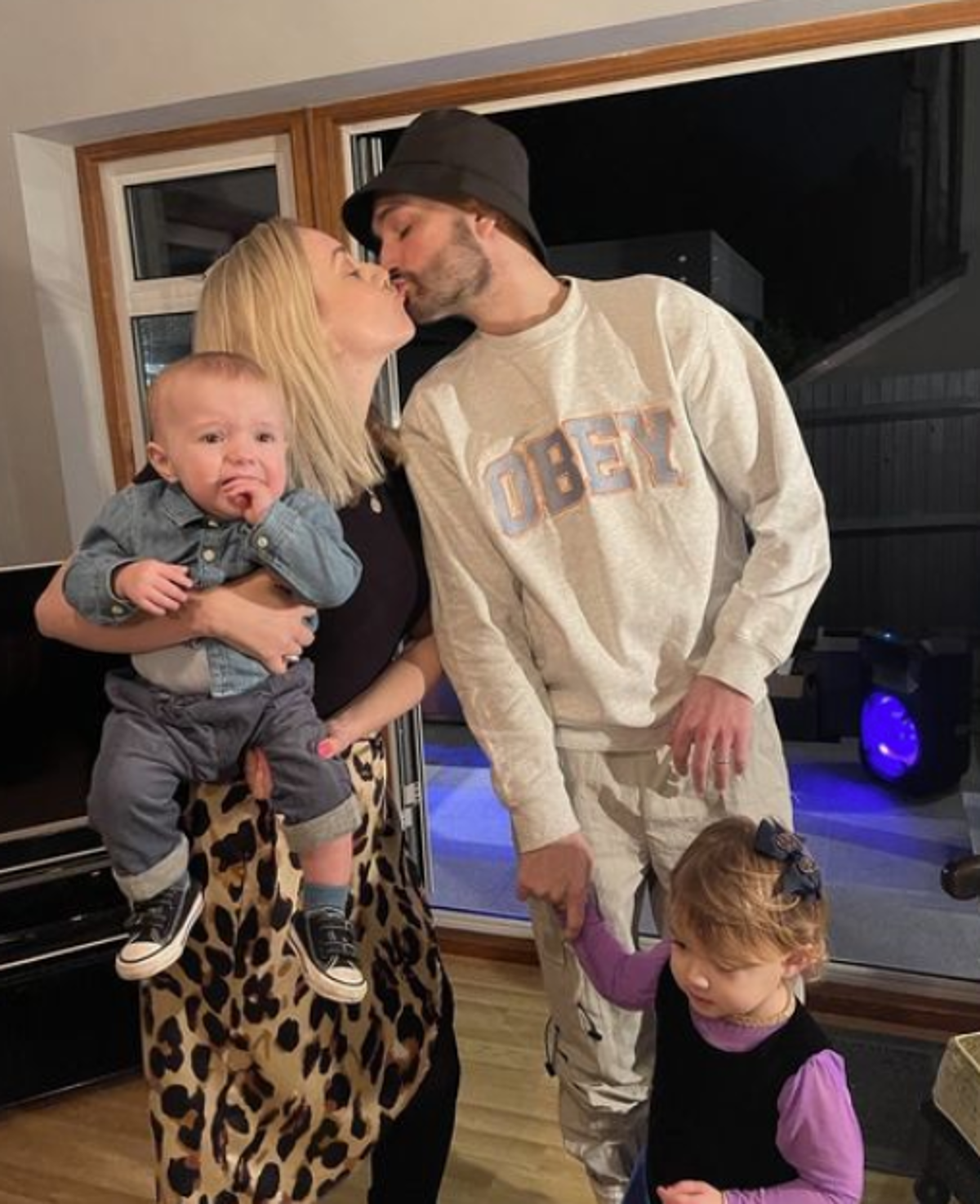 Back in October 2020, Tom announced he had been diagnosed with an "inoperable" brain tumor and was undergoing chemotherapy and radiotherapy treatments in an effort to shrink the tumor. Tom passed away at age 33 "peacefully" and was surrounded by his family and friends. His death came just months after the singer announced that his brain tumor had shrunk and was under control.
In addition to the guilty she's been feeling, Kelsey admitted she's also been lonely.
"You can be in a room full of people and still feel lonely. People don't understand how I feel. Christmas is going to be so tough for me. We're not going to wake up Christmas as a family," she said. "Grief ripples through the family and it affects us all so differently."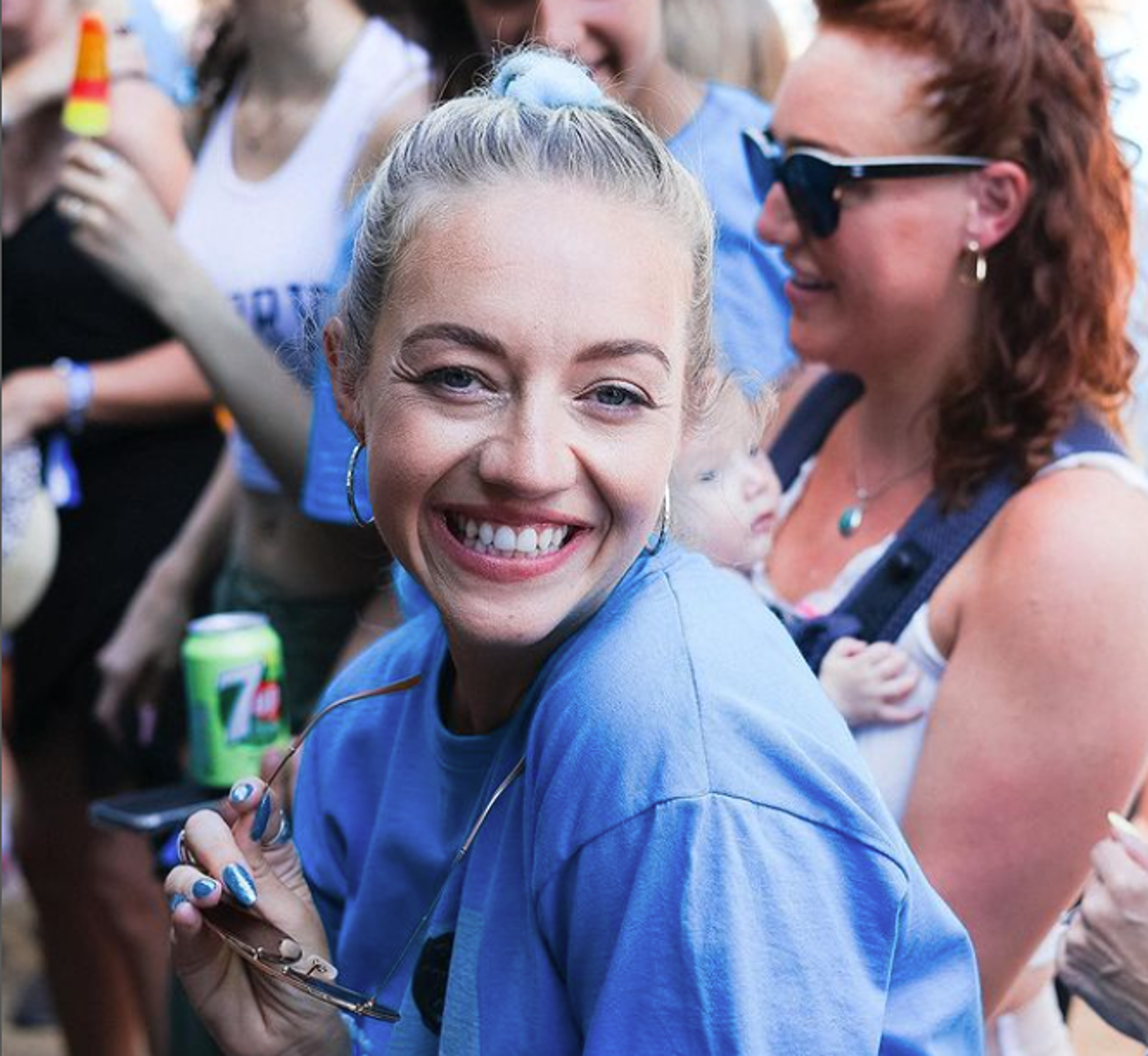 Kelsey took to Instagram to thank her followers for all "the kind messages and comments" she's received since the show aired on Thursday night.
"I'm not gonna lie I was nervous about it going out, sharing so much of me & Tom and talking so openly about this subject that many people shy away from. I'm so proud of this show and just the comments we've had from episode 1 has reassured me that we needed to make it, and encourage the conversation," she said.
"There's five more episodes and I'm looking forward to sharing them with you. Next episode airs next Thursday 8th December 9pm on ITV Be."
Coping With Loss Of A Spouse And A Husband To Cancer
Losing a spouse to cancer, like Kelsey did, is devastating, and working through grief is an ongoing process.
It's normal to feel sad about changes in your life that might be brought on by a cancer diagnosis."Grief comes in waves," says Dr. Scott Irwin, a psychiatrist and Director of Supportive Care Services at Cedars-Sinai Medical Center.
"They're grieving the change in their life, the future they had imagined is now different."
Related: The Toughest Conversations—Losing a Spouse to Cancer
Some days can be tougher than others, but Dr. Irwin says talk therapy is helpful so it's important to reach out to your doctor, to a therapist or to support groups in your community.
Kelsey also shared previously shared the heartbreaking fact that her daughter Aurelia doesn't quite understand that her dad is gone and seems to think he is "on tour" and will be coming back, as he always would after gigs. Tragically, Kelsey has had to be really blunt about the fact that he won't be.
Supporting a spouse through their cancer treatment is difficult, and Kelsey stuck by Tom's side throughout. No matter what Tom was going through and the difficult days he faced, his positivity and humor shined through the entire time. Kelsey was his rock and kept the family operating at all times.
Telling Your Kids You Have Cancer: 'When it Comes to Your Kids, You Want to Protect Them'
"For my kids, for Tom, for my family, I think it's a really bad horrendous situation but staying positive is the only way to get through this," Kelsey had said of her journey as caregiver. "People are looking at me thinking 'how is she getting out of bed in the morning?' but I think it's the only way to get through this."
In a recent Instagram post, Kelsey admitted, "I talk to the kids all the time about their daddy and I always will, and I hope that this means they know they can always talk to me about him and their own grief. A big thing I've learnt is that grief never leaves you; its not something you get over or that fades over time. It's something that we grow around, and something that as the kids grow they will have to grow around."
Glioblastoma Basics
Glioblastoma grows rapidly and is located in the brain, the most protected part of the body. This means that surgery should be performed swiftly and there are few drugs that can even reach the tumor given the impenetrable blood/brain barrier.
What's more, the cells are heterogeneous, meaning that each one must be individually targeted to slow tumor growth.
Experts Explain The Optune For Treating Glioblastoma And Help You Understand How Tumor Treating Fields Work To Fight Cancer
Additionally, surgery often can not remove all of the cancer because of the way the tumor burrows into the brain, so the tumor starts to grow again immediately after surgery.
The average survival rate is 15 months with treatment, and less than six if left untreated, according to the National Cancer Institute. And while there is a five-year-survival rate of approximately 6%, those individuals will never be cancer-free and must continue receiving radiation and chemotherapy for the rest of their lives.
How it Grows
Dr. Jon Weingart of the Johns Hopkins Comprehensive Brain Tumor Center explains that glioblastoma is a "grade 4 glioma brain tumor arising from brain cells called glial cells."
The grade refers to how likely the tumor is to grow and spread, with grade 4 being reserved for only the most aggressive tumors.
In the case of glioblastoma, "the tumor's cells are abnormal, and the tumor creates new blood vessels as it grows," explains Dr. Weingart. "The tumor may accumulate dead cells in its core."
And at this time, there is little more that is known about glioblastoma.
"Despite all the advances in treatment, we still don't understand what causes GBMs," says Dr. Weingart.
What is known is that glioblastoma is not hereditary, is diagnosed in adults more than children, and is slightly more common in men.
There are studies that have presented evidence that link the tumors to cell phone usage, exposure to radiation, or working in a rubber factory, but little else beyond that is known.
Symptoms of Brain Cancer
Symptoms of brain cancer really depend on the type of tumor, or glioma, but may include:
Headache
Nausea or vomiting
Confusion/decline in brain function
Memory loss
Personality changes/irritability
Difficulty with balance
Urinary incontinence
Vision issues
Speech difficulties
Seizures
If you are experiencing any of these symptoms, don't delay going to get checked immediately, especially if symptoms are rapidly worsening. With brain tumors especially, treating the matter with urgency can help save from life-threatening damage.
Optimism With Glioblastoma
Glioblastoma is incurable, however, it is treatable and there is more and more hope with patients living longer lives these days.
Dr. Henry Friedman, a renown neuro-oncologist at Duke Cancer Center, previously told SurvivorNet that there is indeed more optimism surrounding this disease.
There Is New Hope for Those Fighting Glioblastoma; Using Polio & Immunotherapy to Fight Brain Tumors
Dr. Friedman and his Duke colleagues are investigating a new therapy that combines the modified poliovirus and immunotherapy to treat glioblastoma. "The modified poliovirus is used to treat this tumor by injecting it directly into the tumor, through a catheter. It is designed to lyse the tumor and cause the tumor cells to basically break up," he explained.
"I think that the modified poliovirus is going to be a game-changer in glioblastoma," Dr. Friedman added, "but I should also say that its reach is now extending into melanoma soon to bladder cancer."
Contributing: SurvivorNet Staff
Learn more about SurvivorNet's rigorous medical review process.
---