Prioritize Cancer Patients During COVID-19
When Martine Dines was diagnosed with breast cancer, she needed to start chemotherapy as soon as possible. She needed to present a negative COVID-19 test before the appointment, but due to long wait times and lack of tests it took two days for her to get tested.
Cancer patients need to be prioritized when it comes to protecting themselves against COVID-19; many are at a higher risk of health complications if exposed to the virus because their immune systems are compromised.
Experts are encouraging every cancer patient to receive the Covid booster in order to stay safe.
For Martine Dines, finding a
COVID-19 testing
center meant more than just being able to make holiday plans. Upon receiving a
breast cancer
diagnosis, Dines needed to make sure she was negative for the virus before starting
chemotherapy
treatments. However, due to long lines and lack of tests, she struggled for days to receive the test she desperately needed.
Based in Sydney, Australia, Dines was recently diagnosed with breast cancer and needed to start chemotherapy treatments immediately to fight the disease. However, in order to start the chemo rounds she needed to test negative for COVID-19. She was advised by hospital nurses to visit a drive-thru testing site in order to limit her exposure, but upon finding a clinic she was told the wait time would be five hours long. She decided to get tested the next day instead, but was shocked to see that there were hundreds of cars before her despite showing up hours before the testing site opened.
Read More
Related: Two-Thirds of U.S. States Didn't Prioritize Cancer Patients Getting the Covid-19 Vaccine During the National Rollout, New Research Shows
"I could tell they were under pressure, they were sympathizing with me," Dines told The Daily Mail. "But they were basically telling me what they've been told — that I can't get treatments unless I have a negative COVID test. So that's putting them under pressure as well."
Dines started to fear whether she would be able to receive a test before they ran out, and even if she did receive the test, if the results would come back in time. For some PCR tests, results can be delayed up to five days, so Dines wasn't sure if she'd be able to get her negative result before her chemotherapy appointment. Thankfully, after explaining her situation, a kind nurse allowed Dines to be seen as a walk-in. Thanks to the nurse's help, Dines was able to receive her results in time for her appointment.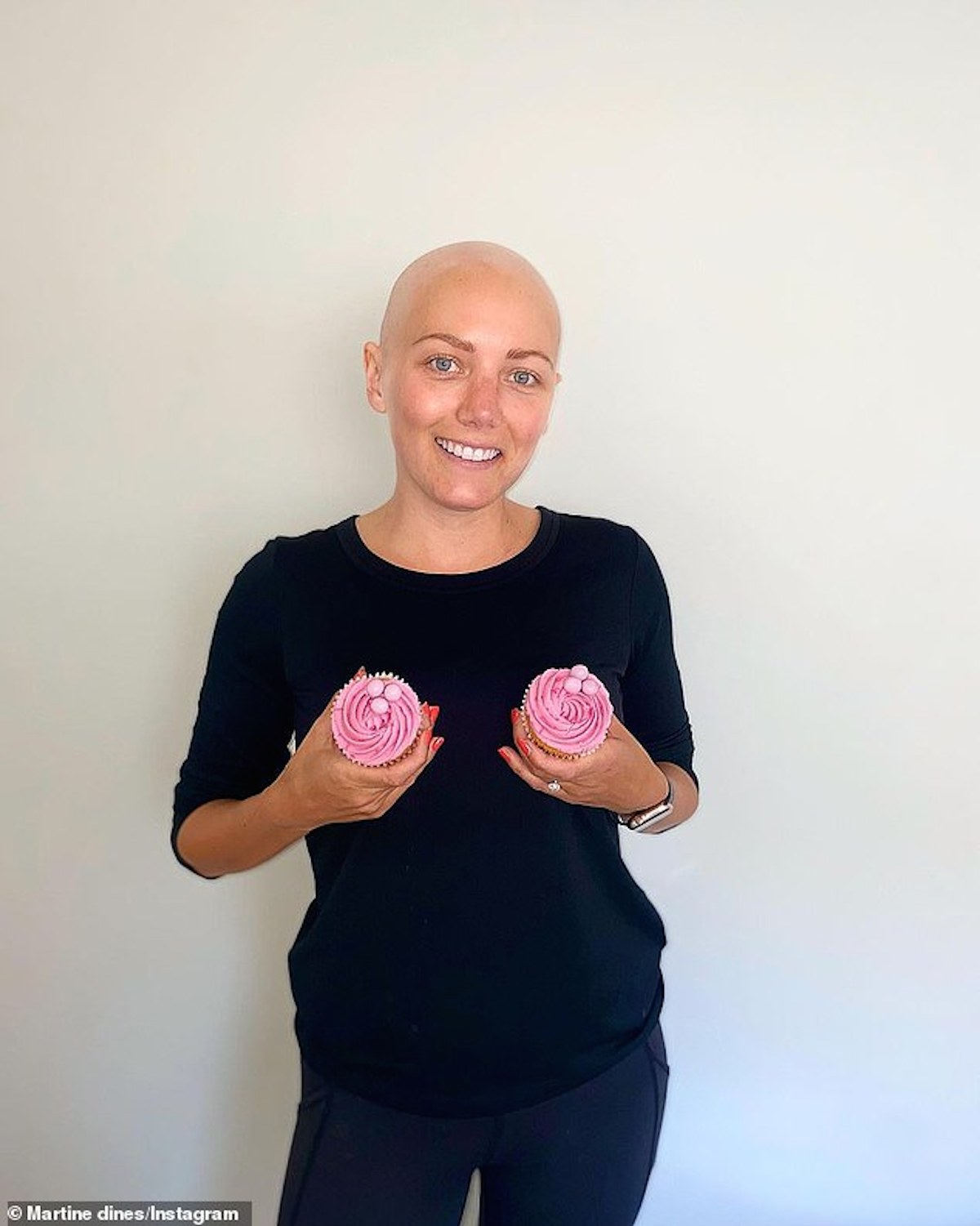 Cancer Patients Need To Be a Priority
Unfortunately, Dines' story points to a major problem facing cancer patients as the COVID-19 pandemic continues. Those battling cancer are at a higher risk of health complications if exposed to the virus because their immune systems are compromised. It's imperative that cancer patients are prioritized when it comes to testing and receiving the vaccines.
Recent research shows that despite recommendations from the U.S. Centers for Disease Control and Prevention (CDC), about two-thirds of states didn't prioritize cancer patients receiving the COVID-19 vaccine during its initial national rollout. This is certainly concerning, especially considering a recent study published by JAMA Oncology found that unvaccinated cancer patients are about 1.7 times as likely to contract COVID and have a 1.6 times higher risk of death than those who received the COVID-19 vaccine.
Related: You Asked, We Answered: The Latest COVID-19 Vaccine Guidance for Cancer Patients
With the launch of the booster shot, there are more opportunities for a cancer patient to be protected from the virus. Experts have encouraged every cancer patient to receive the booster in order to stay safe. "It's very important (to get your booster shot), since we know some cancer patients do not mount a sufficient immune response after the first series of shots," Dr. Nina Shah, a hematologist at the University of California San Francisco, previously told SurvivorNet. 
5 COVID-19 Vaccine Questions Answered by Expert Physician
Learn more about SurvivorNet's rigorous medical review process.