The government recently released a report about the risk of getting cancer from breast implants, but now for the first time, respected cancer researchers have revealed a case of cancer which they say was cause by gluteal (butt) implants. A new study reveals the first reported case of cancer associated with gluteal implants. There may be a risk associated with gluteal implants, but it's also important that women with gluteal implants are not unnecessarily alarmed.
The type of cancer that the gluteal implant patient developed is called Anaplastic Large Cell Lymphoma (ALCL). The FDA has said that it received reports of 660 cases in which women who received breast implants developed this same very rare type of Lymphoma. Now, a study conducted by researchers and the University of Southern California Los Angeles, published in the Aesthetic Surgery Journal, describes the first reported case in which a a woman's ALCL seems to be related to the the gluteal implants.  "Here, we describe a unique instance of gluteal implant-associated ALCL (GIA-ALCL) in a middle-aged woman," says the study.
Read More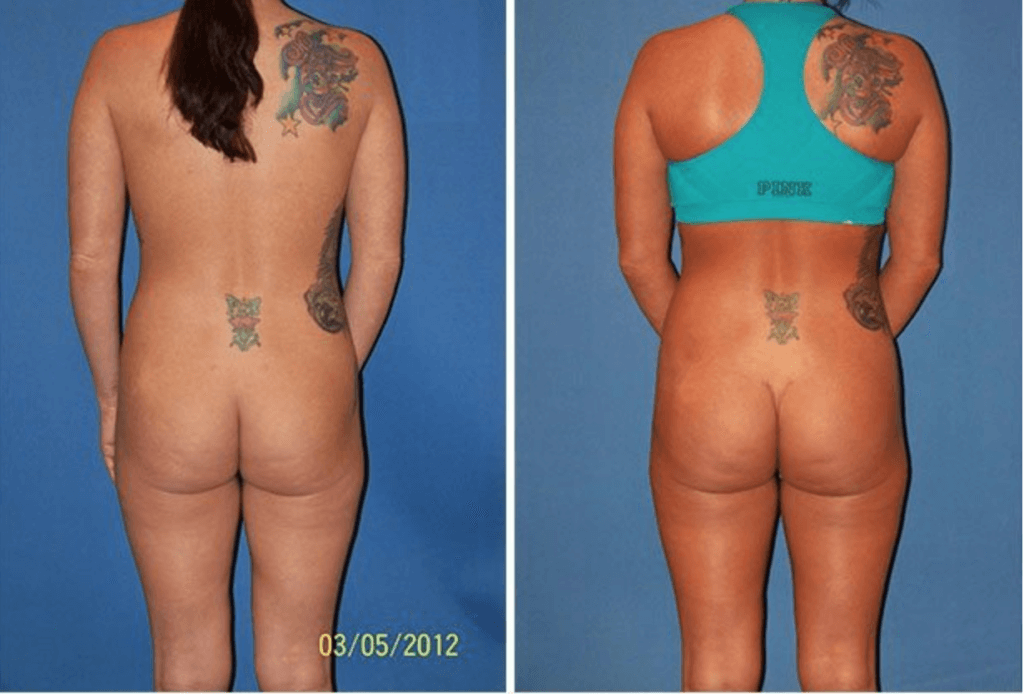 The study reports that her implants were textured silicone. "The patient received bilateral textured silicone gluteal implants only a year prior to her diagnosis of GIA-ALCL." We can't say that type of implant was related to the level of risk it may have caused. In the case of Breast Implant Related Cancer, textured silicone is considered by some doctors to be one of the safer options. "Textured surface implants have rarely been noted to develop ALCL, at a rate of 1 in 30,000—I would even recommend them to a family member," he says. "Multiple leading institutions from around the world have shown them to be safe," Dr. Darrick Antell, a private practice plastic surgeon in New York City, told SurvivorNet when asked about the safety of breast implants.
The woman on whom the study reports had her gluteal implants only a year prior to her cancer diagnosis, according to the diagnosis. " The patient received bilateral textured silicone gluteal implants only a year prior to her diagnosis of GIA-ALCL," reports the study. Then, she presented her surgeon with ulcers where he'd done the surgery. "The patient later presented to the Plastic and Reconstructive Surgery Department at our institution with ulceration at the site of her gluteal implants," says the study.
A biopsy later revealed some of the key signals of ALCL. "Unfortunately, her condition deteriorated before explanation could be performed," says the study. "Biopsy of a left lung mass demonstrated 'hallmark' cells of ALCL ('horseshoe'-shaped nuclei)." The diagnosis was then confirmed through further testing.
Butt implants can also contain fat grafted from other parts of the body. Implants using fat from other parts of the body have been nick named the "Brazilian butt lift." One of the big problems with the  surgery, is that people are performing them who are not qualified to do so, according to The American Board Of Cosmetics Surgery. "Because the demand for the procedure is so high, surgeons who are not uniquely qualified to perform Brazilian butt lift surgery are offering it—and many patients are lured in by low prices and false advertisements of experience." But the procedure can be done well by the right surgeon. "Although Brazilian butt lift surgery has been shown to have a higher complication rate than other cosmetic procedures, there are many happy patients who have received fat grafting to the buttocks safely and with beautiful results," their literature reports.
Because it's is not a one-size-fits-all, it is "crucial that you work with a board certified cosmetic surgeon who has successfully performed Brazilian butt lifts for a range of patients. Your surgeon should recognize the limitations of the procedure, be up-to-date on the latest safety precautions, and be completely transparent with you about what you can expect with surgery and recovery.
Learn more about SurvivorNet's rigorous medical review process.