Whelchel's Big Win
Jeopardy! contestant Christine Whelchel is a breast cancer survivor and she auditioned for the show the day before she went into surgery.
Surgery is a common treatment path for breast cancer.
Women ages 45 to 54 with an average risk of breast cancer should get mammograms annually.
Breast cancer survivor and thriver Christine Whelchel from Spring Hill, Tennessee, is the definition of a feel-good story.
Jeopardy! 
the popular game show on which she appeared, is celebrating her successes on their social media, writing, "Cancer-free and now on Jeopardy! Congratulations, Christine." Whelchel was in a rare tiebreaker with two-day champion Henry Rozycki on the show. She is a piano teacher and organist.
Cancer-free and now on Jeopardy! Congratulations, Christine. 😊 pic.twitter.com/6GcY866Zrc

— Jeopardy! (@Jeopardy) February 23, 2022
Read More
Jeopardy! suffered the loss of longtime host Alex Trebek to pancreatic cancer in November 2020. Trebek was vocal about his cancer battle and treatment, raising more awareness for the disease.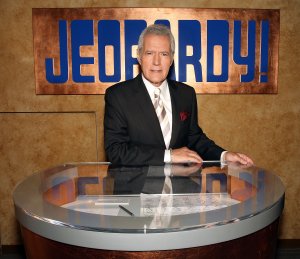 Christine's Cancer Journey & Treatment
Jeopardy! host Ken Jennings spoke with Christine Whelchel about her cancer journey. She tells him that she was diagnosed in March 2021. "One of the first things I did after being diagnosed was to take the Jeopardy! test," she says with a smile.
The game show fan shares that she even auditioned the night before her surgery. Now Whelchel is "cancer-free," she shares victoriously. While Whelchel doesn't state what type of surgery she had, it was likely either a mastectomy or a lumpectomy, which are common surgical treatments for cancer of the breast that involve the full removal of a breast or a lump from the breast, respectively.
A mastectomy is a type of treatment that involves the full or partial surgical removal of one or both breasts. A unilateral mastectomy refers to the removal of one breast. Some people may opt to have reconstructive surgery following a mastectomy. In an earlier interview, Dr. Andrea Pusic, the chief of plastic surgery at Brigham and Women's Hospital, speaks with SurvivorNet about helping women feel good after they've been through breast cancer. "So I perform primarily reconstructive surgery on patients who've had breast cancer and perform their reconstruction," she says.
"So effectively when a woman has breast cancer, not all women need to have a mastectomy," explains Dr. Pusic. "But when the doctor does recommend a mastectomy, then a woman needs to understand her options for breast reconstruction. So the goal of that first meeting is to help her feel comfortable, to get to know our team, for us to get to know her, and then to start to lay out the options in a way that's easy to understand."
When Should You Consider a Mastectomy?
Screening for Cancer in the Breast
Mammograms are the screening tool for detecting breast cancer and early signs of cancer in the breast tissue. When it comes to breast cancer, mammograms save lives. Early detection is critically important and it can mean broader treatment options as well. Women ages 45 to 54 with an average risk of breast cancer should get mammograms annually.
For women with an elevated risk of breast cancer – this means they either have a history of breast cancer in the family, or they have the BRCA1 or BRCA2 gene mutation – they should begin screening even earlier, before age 45.
While getting a mammogram, ask about dense breasts, which may obscure cancer. The technician will be able to do determine whether or not you have dense breasts.
When Should I Get a Mammogram?
Learn more about SurvivorNet's rigorous medical review process.