Remembering Alex Trebek
Beloved Jeopardy! host Alex Trebek passed away one year ago after a year-long battle with stage 4 pancreatic cancer.
Trebek's transparency in talking about symptoms, treatment options, and information about pancreatic cancer raised significant awareness about the disease.
Pancreatic cancer is one of the most difficult cancers to successfully treat. Currently, the one-year-survival-rate after diagnosis is 18%.
It's been one year since
we lost
the charismatic
Jeopardy
! host
Alex Trebek
to
pancreatic cancer
. While some celebrities choose to keep their cancer battles private, Trebek openly spoke about his treatment process with the public, and in doing so, educated millions on the disease.
While hosting an episode of Jeopardy! in March 2019, Trebek shared with fans that he had been diagnosed with stage 4 pancreatic cancer, and would immediately start pursuing treatment. Despite the difficult journey, he remained the host of the TV trivia show and would keep viewers up to date on his progress periodically. Currently, the one-year survival rate of pancreatic cancer is just 18%, but in June 2020 he made a special announcement that he's "beating the odds" by surpassing the one-year-survival rate. In addition to sharing good news, Trebek was also extremely open about the side-effects he experienced as a result of chemotherapy, and how it affected his mental state significantly at times. He later turned to an experimental therapy developed by Dr. Patrick Soon-Shiong which attempts to use multiple parts of the immune system to destroy tumors.
Read More
Related: Alex Trebek's Transparency About Pancreatic Cancer Battle Caused "Tremendous Spike" In Awareness & Helped Many Understand the Disease
Trebek's transparency made a huge impact in educating the public on pancreatic cancer, and made people more vigilant in spotting symptoms early. In fact, one Jeopardy! viewer says Trebek "saved his life" when the TV show host shared symptoms he experienced before his diagnosis, and the viewer realized he was also experiencing these symptoms. As a result of Trebek, the viewer's pancreatic cancer was caught early and treatable.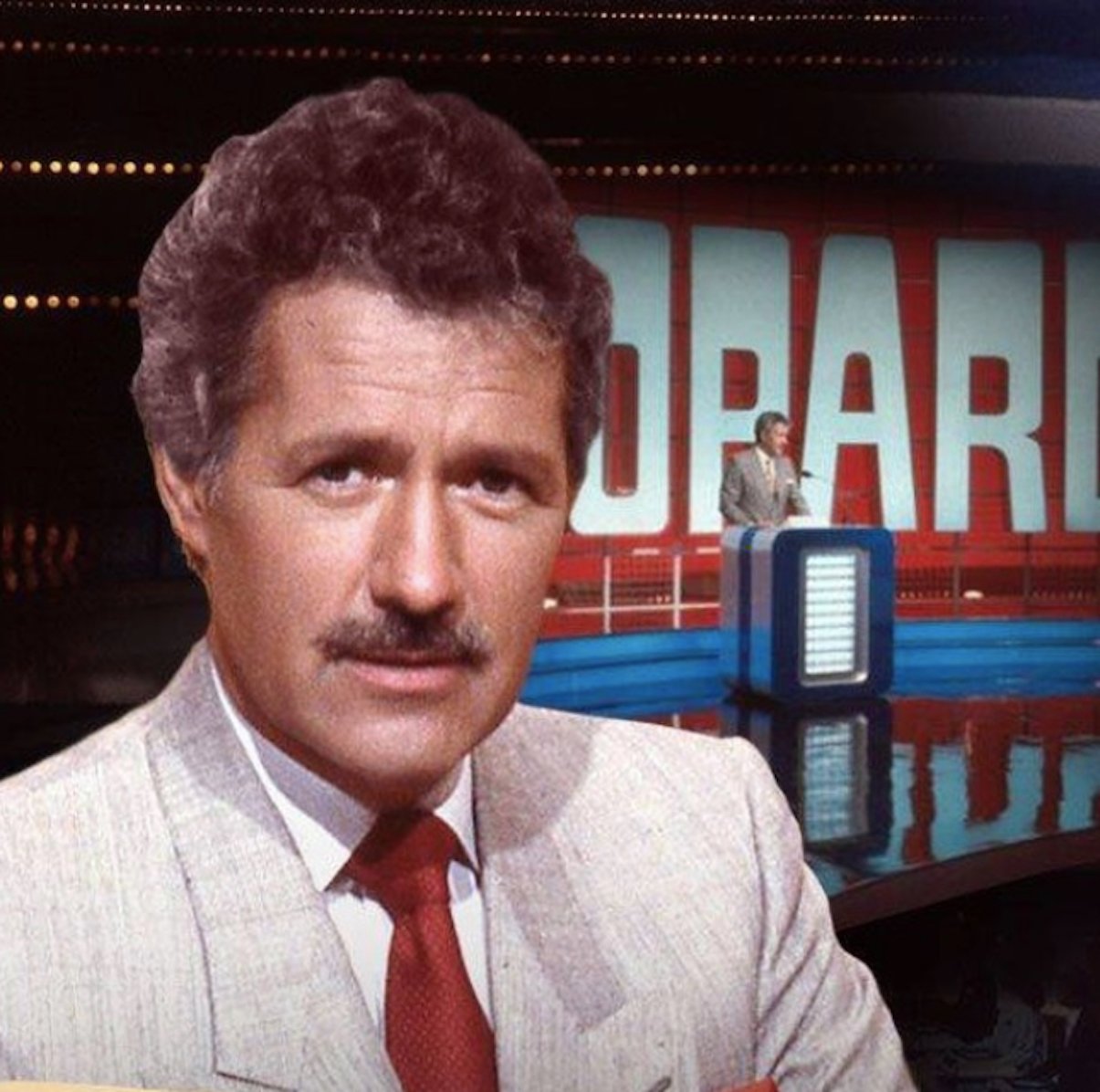 "We saw a tremendous spike in people coming to our website around [Trebek announcing his cancer diagnosis]," Julie Fleshman, president and CEO of Pancreatic Cancer Action Network (PanCAN), told SurvivorNet in a previous interview. "People called into our patient services program which I always think is one of the most important results. People were calling us to get information and resources. We saw a significant impact in numbers across the board."
Breaking Down Pancreatic Cancer
Pancreatic cancer is known as one of the most difficult types of cancers to treat, and a lot of it has to do with the fact that early-stage diagnoses are extremely rare. In Trebek's case, and like so many others, symptoms often don't present themselves until the disease has spread. Some of the main symptoms associated with pancreatic cancer may include jaundice, weight gain, back pain or diabetes. This leads more late-stage diagnoses, and therefore treatment options can be more limited. According to Dr. Anirban Maitra, 80% of diagnoses are caught in later stages since symptoms don't present themselves until the disease has already spread. That's why Trebek discussing his symptoms is so important as it made people more vigilant about taking control of their own health.
Related: "Jeopardy" Viewer Says Alex Trebek 'Saved His Life' After He Caught His Pancreatic Cancer Early Thanks to Trebek Talking About Symptoms
One of the main reasons why pancreatic cancer is one of the most difficult cancers to treat is because of the stroma — a barrier around cancer cells which prevents medications, such as chemotherapy and radiation, from targeting and killing these cells. If these cells continue to grow, then the disease will continue to progress.
"Think of pancreatic cancer as an oatmeal raisin cookie and the raisins are actually the cancer cells, and the cookie part is actually all the stroma around it," Dr. Allyson Ocean, a medical oncologist at Weill Cornell Medical Center, previously told SurvivorNet. "And imagine having to navigate through all that stroma for a treatment to be able to get into a cell to kill it. So that's why the treatments just really aren't good enough to penetrate the cancer. But we're improving, we're getting better treatments."
Dr. Allyson Ocean provides a breakdown of pancreatic cancer
While Trebek made a huge influence in cancer awareness through his transparency, there's still more work to be done. There are still considerable challenges to screening for pancreatic cancer. This is mainly because the pancreas is located deep inside the body and therefore tumors aren't as prominent as they are with other types of cancer such as breasts or melanoma. However, research and clinical trials are still being done to make treatment options safe and accessible. When it comes to cancer awareness and treatment, knowledge is power.
Dr. Anirban Maitra, the co-leader of the Pancreatic Cancer Moon Shot at the MD Anderson Cancer Center, discusses the signs and symptoms of pancreatic cancer
Learn more about SurvivorNet's rigorous medical review process.