Coping With Multiple Sclerosis
Actress Christina Applegate became a victim of social media hacking earlier this summer. When the "Dead to Me" star noticed something unusual with her Twitter/X account, she had no doubt that she would need to speak up and inform her fans that something was right, especially when the fraudster called her MS an 'illness.'
MS is a serious disease of the brain and central nervous system that can lead to permanent disability, and it's something Christina Applegate, has been dealing with since 2021.
Multiple sclerosis causes the immune system to attack cells that form the protective sheath that covers nerve fibers in the spinal cord. The disruption leads to communication problems between the brain and the rest of the body.
There is no cure for MS, but there are options available to help manage symptoms.
Actress Christina Applegate isn't a stranger to life's challenges as she's been battling a disabling neurological disease, so when she noticed something unusual with her social media account, she had no doubt that she would need to speak up and inform her fans that something was right.
The "Beverly Hills, 90210" and "Dead to Me" star revealed in the spring of 2021 she was diagnosed with Multiple Sclerosis (MS), an auto-immune disease that causes nerve damage in the brain and spinal cord. Although she was initially hesitant to announce her diagnosis to the public, she has since her resilience and strength through adversity is something we all can admire.
Read More
RELATED: Multiple Sclerosis (MS): Inspiring Stories from SNTV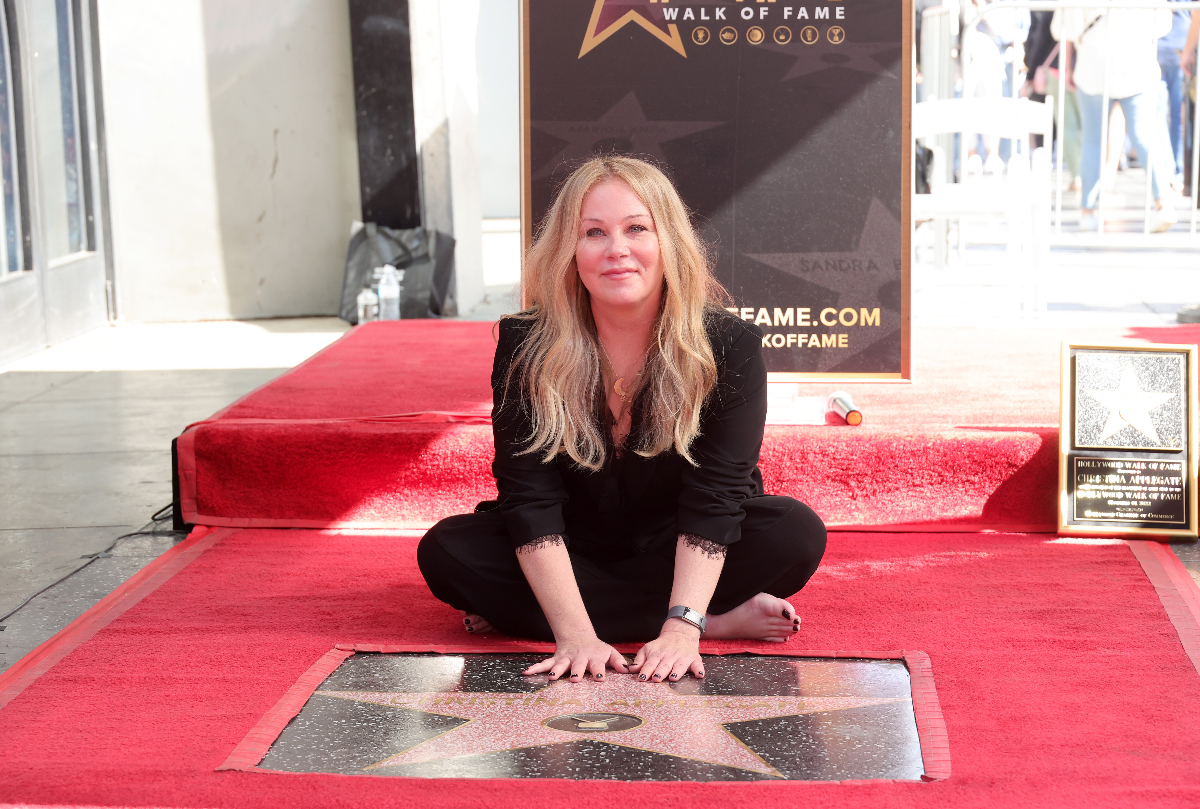 Last month, Applegate's X (previously known as Twitter) page, which she revealed is the only social media account she uses, had been hacked with posts about NFTs and cryptocurrency. However, it was the way the fraudster described her MS that tipped her off that her account had been hacked.
"Wow guys. I was hacked for a couple days. Apparently some weird stuff was posted. Sorry about that. I'm back," Applegate wrote to X on September 20.
"But if you ever see anything suspicious let Twitter know. I'm usually quite basic about what I post. Someone showed me the one about my 'illness'. That was funny haha."
One of her fans also suspected something unusual and immediately raised concern to Twitter/X.
The fan wrote, "Upon seeing those hacked tweets, I knew that was not you and I reported it to Twitter/X last night for you. As a fellow MSer, the 'illness' one was funny because most of us with MS generally don't refer to it as an 'illness.'"
In response, Applegate said, "I'm not like the the flu or a bad summer cold … Yeah we call it our disease or as I like to say, a shit show. Haha xo."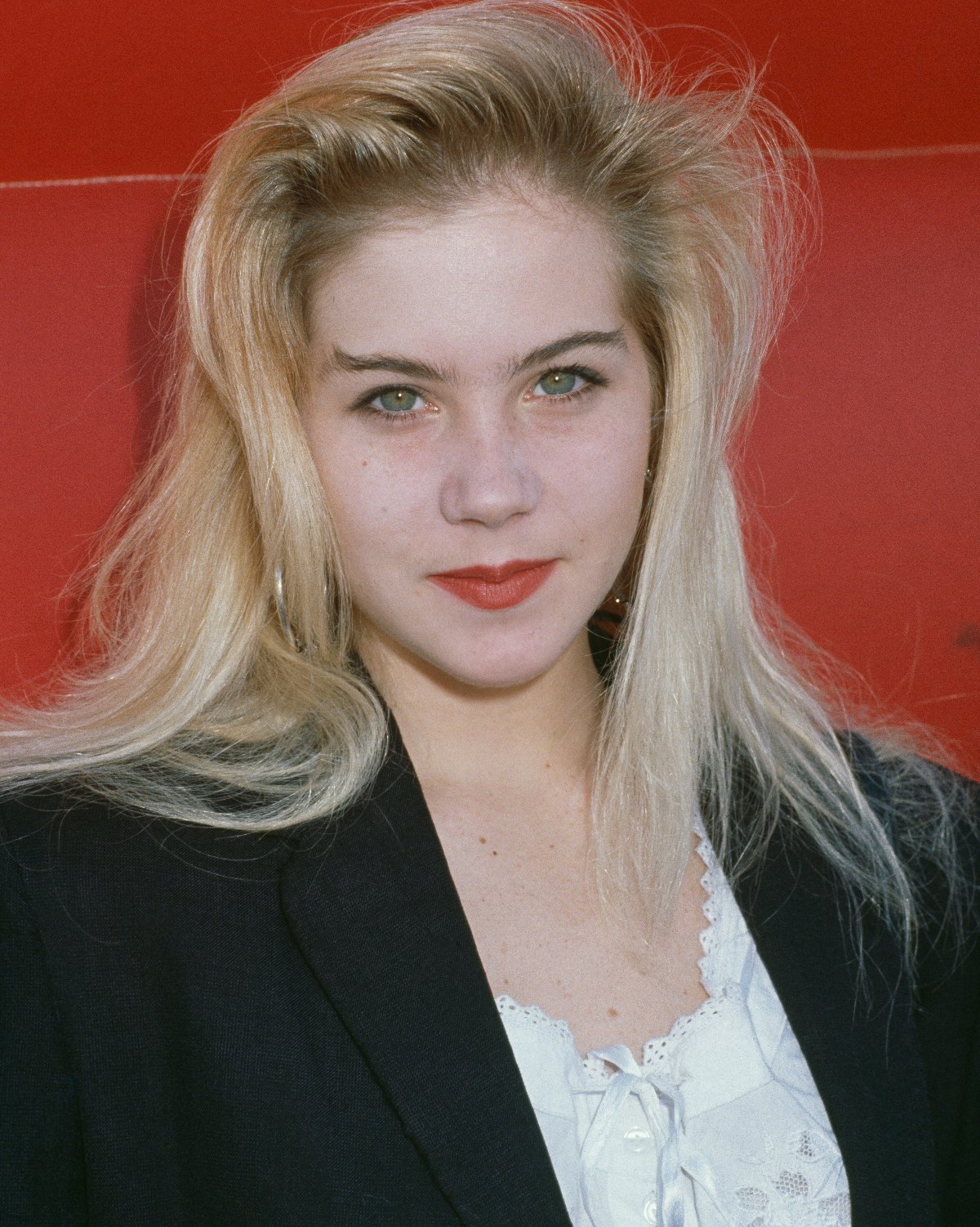 Early this summer Applegate confirmed in a Twitter/X post that she only uses Twitter with her username @1capplegate, writing, "Hi friends. Just fyi this is my only Twitter account. And my only social media account.
"Anything else is fake. Pass it around xo."
Additionally, Applegate's representative confirmed the social media hacking incident to The Daily Beast last month.
The news website was informed by Applegate's publicist, "Her account was indeed hacked. We are trying to fix that," just hours after the actress' account posted some unusual tweets about an NFT (non-fungible token) marketplace and cryptocurrency.
RELATED: Your CT Scan For Cancer– Can Hackers Change Your Diagnosis?
As per the Daily Beast, a since-deleted post that was pinned to the top of her X account, read, "I am loving NFTs! I almost lost my NFTs a few days ago, I had to migrate my NFTs cause of the new contract upgrade! DONT LOSE YOUR MONEY!!!! I CARE ABOUT ALL MY FANS!!! I ❤️ CRYPTO! #CRYPTO #Bitcoin📷 #Ethereum."
When some of Applegate's followers questions whether she had been hacked, a followup post by the fraudsters read, "Everyone, i am not hacked. I have simply been struggling with my illness and have been looking into internet currency (like Cryptocurrency) please stop this accusation. Thank you. I don't like being made fun of."
Christina Applegate's MS Journey
Applegate began experiencing symptoms of MS long before she had answers. She actually said she felt off balance during a dance sequence that occurred way back in season one of her dark comedy "Dead to Me." She later noticed her aptitude for tennis started to fail.
"I wish I had paid attention," she previously told The New York Times. "But who was I to know?"
SurvivorNetTV Presents: Defying All Odds — A World-Renowned Doctor's Incredible Journey Through MS
It took several years of worsening tingling and numbness in her extremities before her diagnosis arrived while on set. This life-altering realization wouldn't stop Applegate from finishing her portrayal of Jen Harding, but she did need a break. Production of the final season ceased for about five months as she began treatment.
"There was the sense of, 'Well, let's get her some medicine so she can get better,'" Applegate said. "And there is no better. But it was good for me. I needed to process my loss of my life, my loss of that part of me. So I needed that time."
Applegate admits she'll never fully "accept" her condition, but she did learn how to work with it. And she's previously talked about how the show was a cathartic outlet and safe space.
"I had an obligation to Liz [Feldman] and to Linda [Cardellini], to our story," she said of the show's writer and her co-star respectively. "The powers that be were like, "Let's just stop. We don't need to finish it. Let's put a few episodes together.' I said, 'No. We're going to do it, but we're going to do it on my terms.'"
Applegate wasn't able to work as hard or as long or in the heat without her body giving out, but she found pride in her self-sufficiency. With the help of some adjustments to the schedule, she powered through. Nicole Vassell, a writer for The Independent, says other programs should learn from the way Applegate's "physical changes [were] seamlessly incorporated into the show.
"This is the first time anyone's going to see me the way I am," Applegate said. "I put on 40 pounds; I can't walk without a cane. I want people to know that I am very aware of all of that."
Understanding Multiple Sclerosis
Multiple sclerosis causes the immune system to attack cells that form the protective sheath that covers nerve fibers in the spinal cord. The disruption leads to communication problems between the brain and the rest of the body.
Once the protective barrier is damaged, the spinal cord struggles to send messages to the body's arms, legs, and other parts to function normally.
SurvivorNetTV Presents: Breaking the Cycle The Power of Mindset
The National Multiple Sclerosis Society outlines the different types of multiple sclerosis:
Clinically isolated syndrome (CIS) is when an individual experiences a single neurological episode lasting 24 hours or less. CIS is what MS is diagnosed as until there is a second episode.
Relapsing-remitting MS (RRMS): The most common MS among the million people battling the disease in the US, RRMS is marked by sudden flare-ups, new symptoms, or worsening of symptoms and cognitive function. The condition will then go into remission for some time before reemerging with no known warning signs.
Primary progressive MS (PPMS): These individuals have no flare-ups or remission, just a steady decline with progressively worse symptoms and an increasing loss of cognitive and body functions.
Secondary progressive MS (SPMS): This almost transitional form of MS progresses from RRMS to PPMS.
In addition to balance issues, numbness, and tingling in the limbs, as Applegate experienced, other common MS symptoms include vision and bladder control problems. Mood changes and mental and physical fatigue are other symptoms people living with MS may experience, according to the National Institute of Health.
Treating Multiple Sclerosis
There is no cure for MS, but MS warriors battling it have methods to manage their symptoms.
Common tools MS patients use to improve their quality of life include wheelchairs, canes, leg braces, and some medical treatments called disease-modifying therapies (DMTs).
A study in American Family Physician found that DMTs "has been shown to slow disease progression and disability; options include injectable agents, infusions, and oral medications targeting different sites in the inflammatory pathway."
Inspiring Stories For People With Multiple Sclerosis
As a part of our effort to support people with chronic conditions like Multiple Sclerosis, SurvivorNetTV has a block of programming specific to MS. It is our hope that these films inspire the nearly 1 million people living with MS in the United States.
SurvivorNetTV's film Defying All Odds, follows the story of Dr. Terry Wahls, a world-renowned doctor and scientist determined to continue practicing medicine even after being diagnosed with a severe form of multiple sclerosis (MS).
SurvivorNetTV Presents: Defying All Odds A World-Renowned Doctor's Incredible Journey Through MS
You will see in the film that Dr. Wahls attempts to manage her condition by starting a paleo diet, which consisted mainly of grass-fed meat, fish, leafy and root vegetables, and nuts. She restricted her consumption of dairy, eggs, and grains. As a result of her new diet, Dr. Wahls and her colleagues saw incredible improvement in her health.
Questions for Your Doctor
If you are diagnosed with MS or may be concerned you have the chronic disease due to symptoms you're experiencing, consider asking your doctor the following questions.
Although there's no cure for MS, which treatment option to manage my symptoms, do you recommend for me?
Are there any potential side effects of MS treatment?
What if the treatment to manage symptoms doesn't work?
Will exercise or therapy help my symptoms?
Are there any MS support groups you recommend to help me cope?
Caring for Your Mental Health During Medical Challenges & Practicing Gratitude
Living in gratitude amid battling disease is vitally important. It takes effort to focus on the positives over the negatives, but the rewards can pay off big time in the form of good mental health.
Advocating For Yourself While Navigating the Medical World
If you're able to train your mind to stay grateful and positive, and therapy can help you do that, you'll find that it benefits your health journey. For starters, it can help you to feel better mentally. Also, some experts have found that having a positive attitude may improve prognosis in some instances.
In an earlier interview with SurvivorNet, Dr. Zuri Murrell, a colorectal surgeon at Cedars-Sinai, speaks to the importance of gratitude. He says, "A positive attitude is really important…My patients who thrive, even with stage 4 cancer, from the time that they, about a month after they're diagnosed, I kind of am pretty good at seeing who is going to be OK."
He continues, "Now doesn't that mean I'm good at saying that the cancer won't grow. But I'm pretty good at telling what kind of patient are going to still have this attitude and probably going to live the longest, even with bad, bad disease."
Dr. Murrell says his patients who exhibit gratitude weather these health storms better. He says, "And those are patients who, they have gratitude in life."
Contributing: SurvivorNet Staff
Learn more about SurvivorNet's rigorous medical review process.
---