It can be the most difficult decision a woman makes– whether to undergo a double mastectomy, removing both breasts, in order to stop or prevent breast cancer. But those women weighing their options may find comfort and inspiration in the numerous strong women TV and movie stars who've made the tough call to go under the knife, and aren't afraid to publicly discuss their decisions.
Why are so many women — even established movie stars — choosing to lose their breasts, sometimes prophylactically even if there's no cancer present? Perhaps it's because a double mastectomy is the best option for removing cancer or diminishing cancer risk in women who are genetically predisposed to develop breast cancer.
Read More
"When I talk to a woman who comes to me and she has breast cancer, I evaluate what the standard options for treatment for her are, which typically include cutting out the cancer," says Dr. Ann Partridge, an oncologist at the Dana-Farber Cancer Institute, "which is either a lumpectomy if you can get it all with just a little scooping around of the area that's abnormal or a mastectomy for some women meaning taking the full breast because sometimes these lesions can be very extensive in the breast.
Dr. Anne Partridge and Dr. Elizabeth Comen on when to think about a mastectomy
Actress Christina Applegate began getting mammogram screenings at age 30 because of a family history with the disease, and caught her breast cancer early as a result. "I've seen [breast implants] on some girls recently where I'm like, 'Those are the best looking boobs I've seen'," Christina Applegate told Elle.com. "So it can be a positive thing…You can get better boobs than you had before, if you so choose."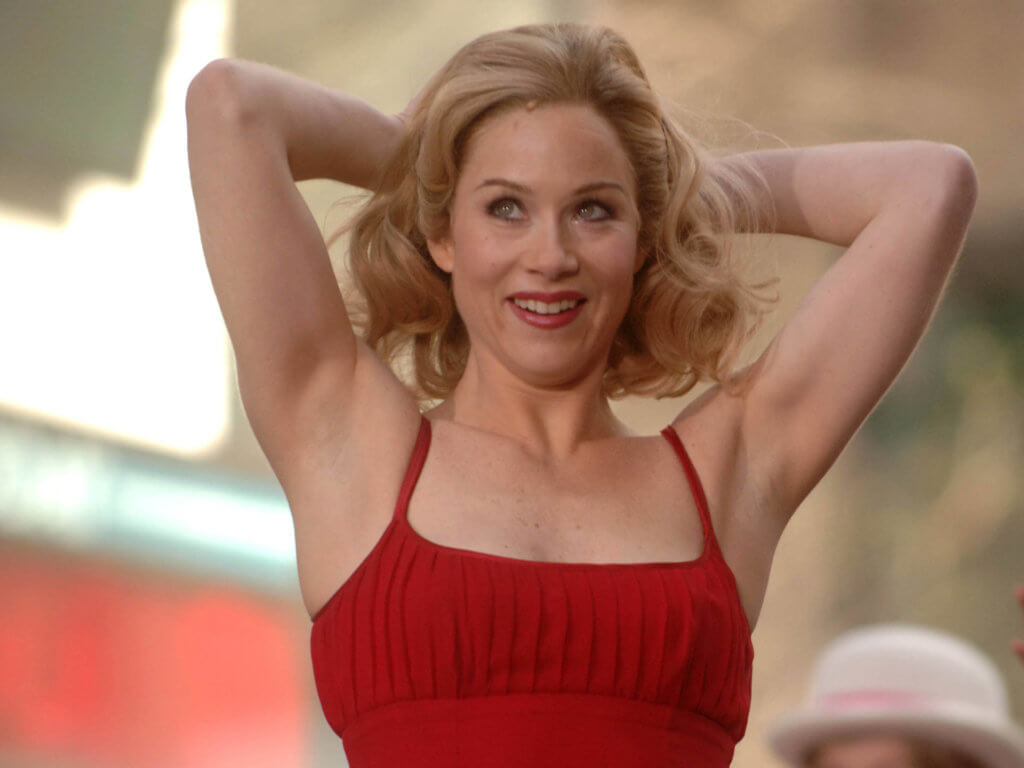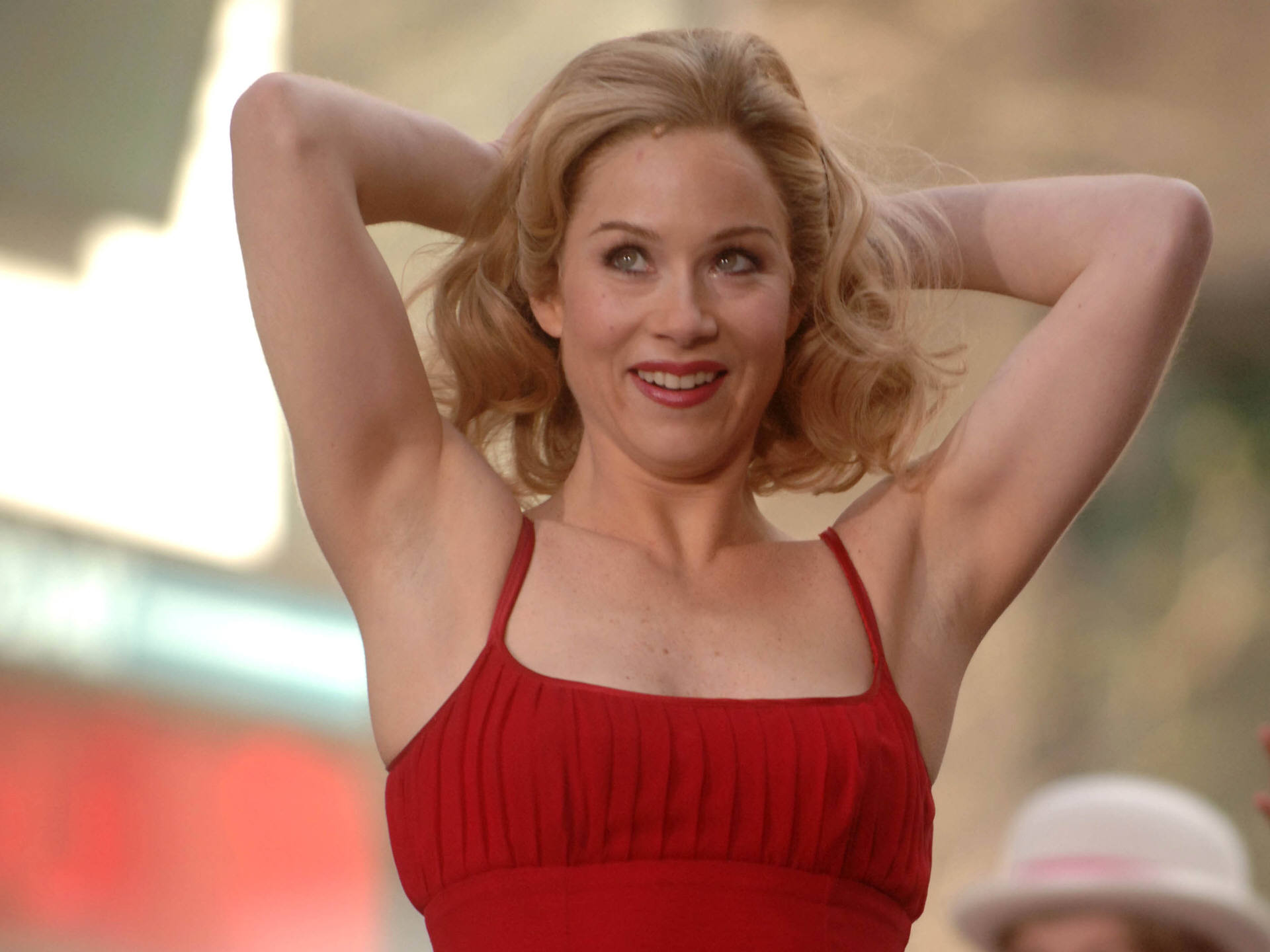 Christina Applegate, who had a double mastectomy in 2008
"You start to live with those boobs, and it's your reminder every day that this thing happened to you, unfortunately, and it's a part of your body that's changed drastically, and embracing that is difficult sometimes," she continued.
Comedian Wanda Sykes discusses her breast surgery on "Ellen"
Actress and comedian Wanda Sykes also caught her breast cancer early. She was diagnosed with what's called "stage zero" breast cancer, or breast cancer that isn't yet malignant, but could become deadly at any time. So she opted for a double mastectomy, just to make sure.
"I had both breasts removed," Sykes said, "because now I have zero chance of having breast cancer."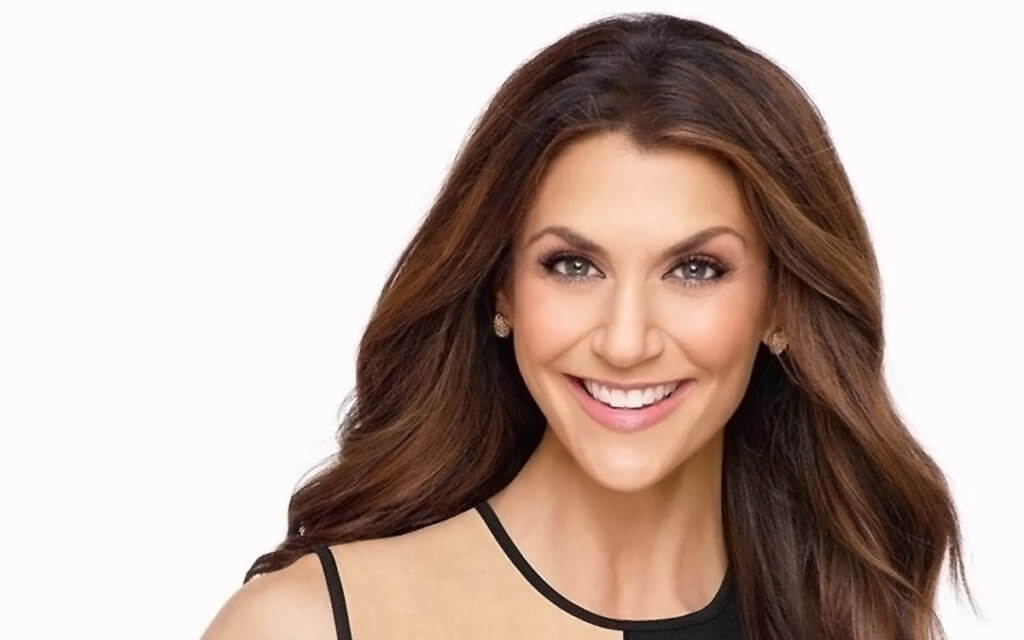 Samantha Harris, who had a double mastectomy instead of a second lumpectomy
Beloved "Dancing with the Stars" host Samantha Harris made the choice to get a double mastectomy after an initial lumpectomy. When presented with the option to have another lumpectomy plus radiation or a mastectomy, she decided on the double mastectomy."I knew I needed to take control," Harris, mom to two young girls, told Entertainment Tonight at the time. The decision made her feel "so much calmer."
Dr. Sarah Cate, Breast Surgeon at Mount Sinai Health System on deciding between lumpectomy and mastectomy
After the surgery, she tweeted her thanks. "Made it thru grueling double mastectomy #surgery," she wrote. "Thanks to all of my amazing surgical team."
Made it thru grueling double mastectomy #surgery. Thanks to all of my amazing surgical team. Like my "art" b4 headin… http://t.co/lKy8VI7yQJ

— Samantha Harris (@SamanthaHarris) May 20, 2014
Television personality Giuliana Rancic also decided on a double mastectomy after her lumpectomy failed in one of her breasts. For her, the experience of looking at her new breasts was pretty painful. "There were scars and bruising and part of me felt terrified, but part of me felt like, Hey, they actually don't look as bad as I thought. I didn't know whether to cry or be happy," she said. "I think I started going into a little bit of shock."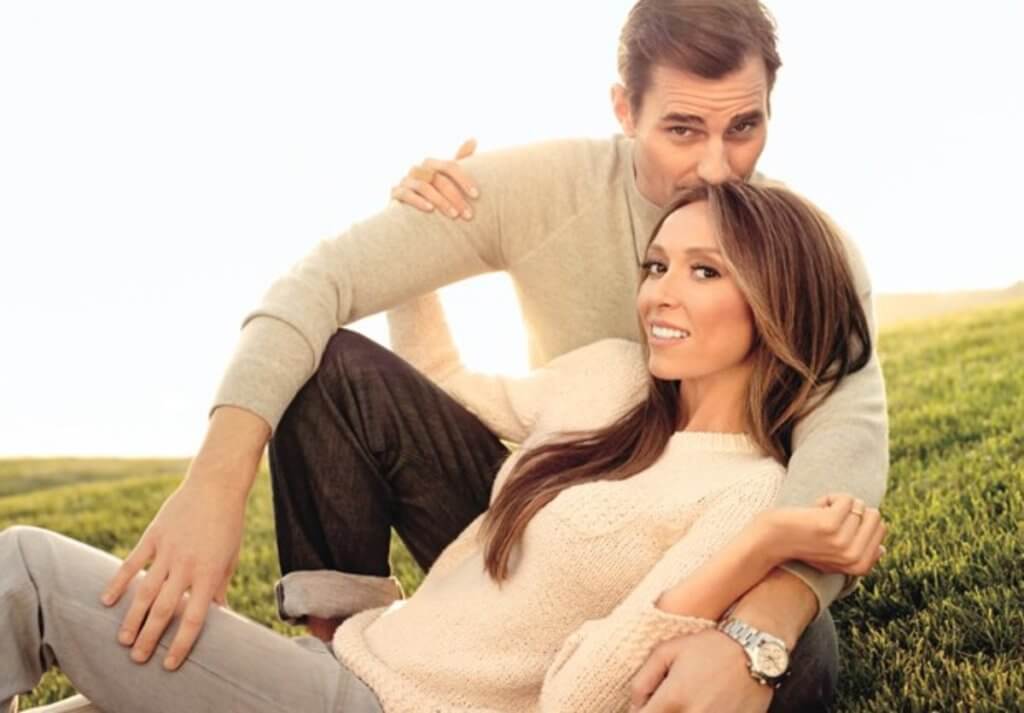 Giuliana and Bill Rancic After Her Double Mastectomy
But her husband Bill, the original winner of "The Apprentice", helped her through. "I think he thought I hated them. He said, 'Are you OK?' I was just staring at them, and I said, 'They're not bad, huh?' And he said, 'Honey, they're amazing,'" she said.
Oscar-winning actress Kathy Bates had her double mastectomy at age 64. The "Misery" star was initially diagnosed with ovarian cancer, treated, and declared cancer free. Nine years later, she was diagnosed with breast cancer, and opted for the surgery.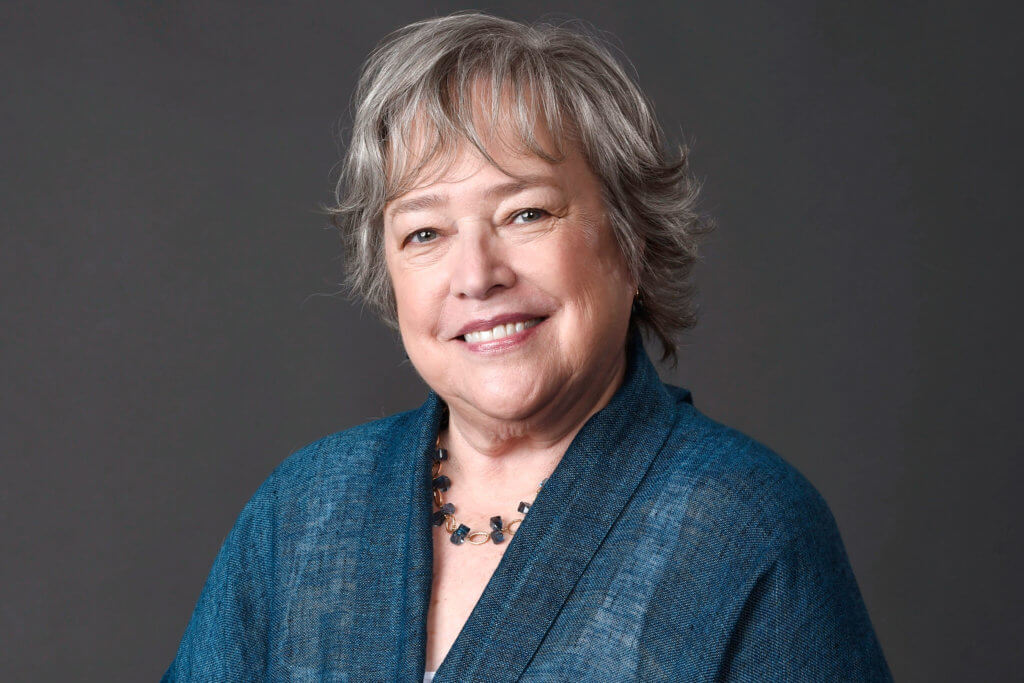 Kathy Bates, who had a double mastectomy at age 64
For her, the prospect of a double mastectomy was scary because she'd watched her mother go through it. "My mother had had a radical mastectomy — they took everything — and her arm swelled terribly," Bates wrote at the time. "She was always a very smart dresser and wore very nice clothes, and after the surgery, she couldn't fit into them anymore. It was a real slide into her feeling 'less than.' And so I remember getting hysterical when, even in the hospital, I noticed strange pains in my hands and then discovered that my arms were swelling."
"I've joined the ranks of women who are going flat, as they say," she continued. "I don't have breasts — so why do I have to pretend like I do? That stuff isn't important. I'm just grateful to have been born at a time when the research made it possible for me to survive. I feel so incredibly lucky to be alive."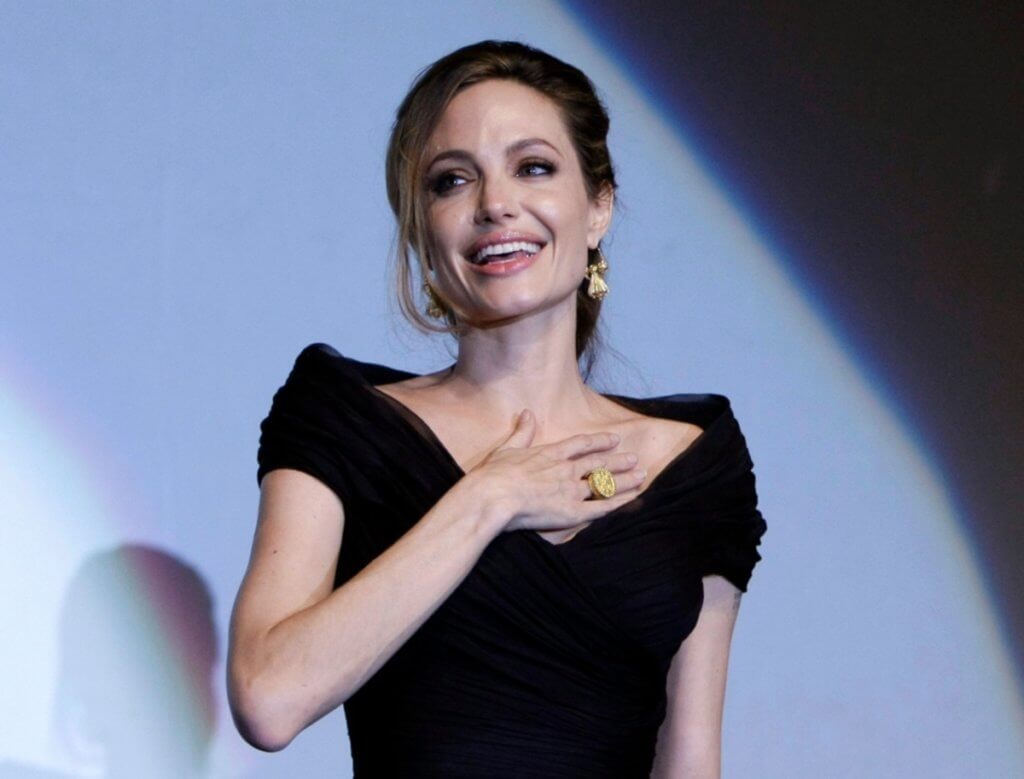 Angelina Jolie post double mastectomy surgery
Perhaps the most prominent actress to open up about her double mastectomy is Ocar winning superstar Angelina Jolie. She opted for a preventative double mastectomy when she found out she had the BRCA1 mutation, which increased her risk of developing breast cancer. Doctors estimated she had an 87 percent chance of developing the disease.
Around that time, Jolie wrote an op-ed for the New York Times about her decision. "Once I knew that this was my reality, I decided to be proactive and to minimize the risk as much I could. I made a decision to have a preventive double mastectomy," she wrote. "I started with the breasts, as my risk of breast cancer is higher than my risk of ovarian cancer, and the surgery is more complex."
And according to Jolie, the choice to get a mastectomy was empowering. "On a personal note, I do not feel any less of a woman. I feel empowered that I made a strong choice that in no way diminishes my femininity," she wrote.
After her surgery, what's known as the "Jolie effect," took hold, according to numerous studies, which recorded an increase in preventative mastectomies.
Actress Rita Wilson, who says she sometimes likes to "go braless" post mastectomy
Actress Rita Wilson, who's married to Tom Hanks, wrote in an Op-Ed for Harpers Bazaar after her surgery that she felt some loss with regards to her old body. "I look at old pictures of myself in a low-cut dress or bathing suit, and I think of them now as someone I used to know and cared about but who is now gone," Wilson wrote.
But she didn't let that get in the way of her femininity. "Feeling feminine and sexy isn't about a bra or a cup size or whether you have breast tissue or breast implants. It's more internal. I feel it when I dance and sing and write music," she continued. "I feel more like me than ever. And there is a release in that. Pun intended. Let 'em loose, ladies! So now, with these new buoyant breasts, I can, and sometimes do, go braless, which is very '70s. And that is liberating in a whole new way."
Learn more about SurvivorNet's rigorous medical review process.