The Importance of Breast Self-Exams
Emily Rozen discovered something unusual in her breast when she did her first self-breast exam, shortly before her 19th birthday. She was later diagnosed with low-grade adenosquamous breast carcinoma.
It's rare for teens to be diagnosed with breast cancer, but in Rozen's case, she had a family history of the disease.
Now she's highlighting the importance of self-breast exams and breast cancer screenings for young women.
Maintaining awareness of how your breasts normally look and feel may be one of the top ways to recognize when something is wrong.
Emily Rozen first performed a self-breast exam when her sorority invited a friend's mom to talk about her breast cancer journey — prompting her to discover something unusual in her breast before her 19th birthday. And this sent her on a journey that eventually led to a rare breast cancer diagnosis, something initial tests from doctors had missed.
Soon after, the Zeta Tau Alpa Sorority alumna, who is currently studying maternal and child health at the University of South Florida, decided to get checked at a local women's clinic.
Read More
Recounting the start of her cancer journey with
Moffitt Cancer Center
, Rozen admitted she was "shocked" when she found the lump. She even "ignored it for a couple of weeks." When Rozen got checked at the clinic, she underwent a biopsy and had the concerning mass removed. Thankfully, her results revealed she did not have cancer.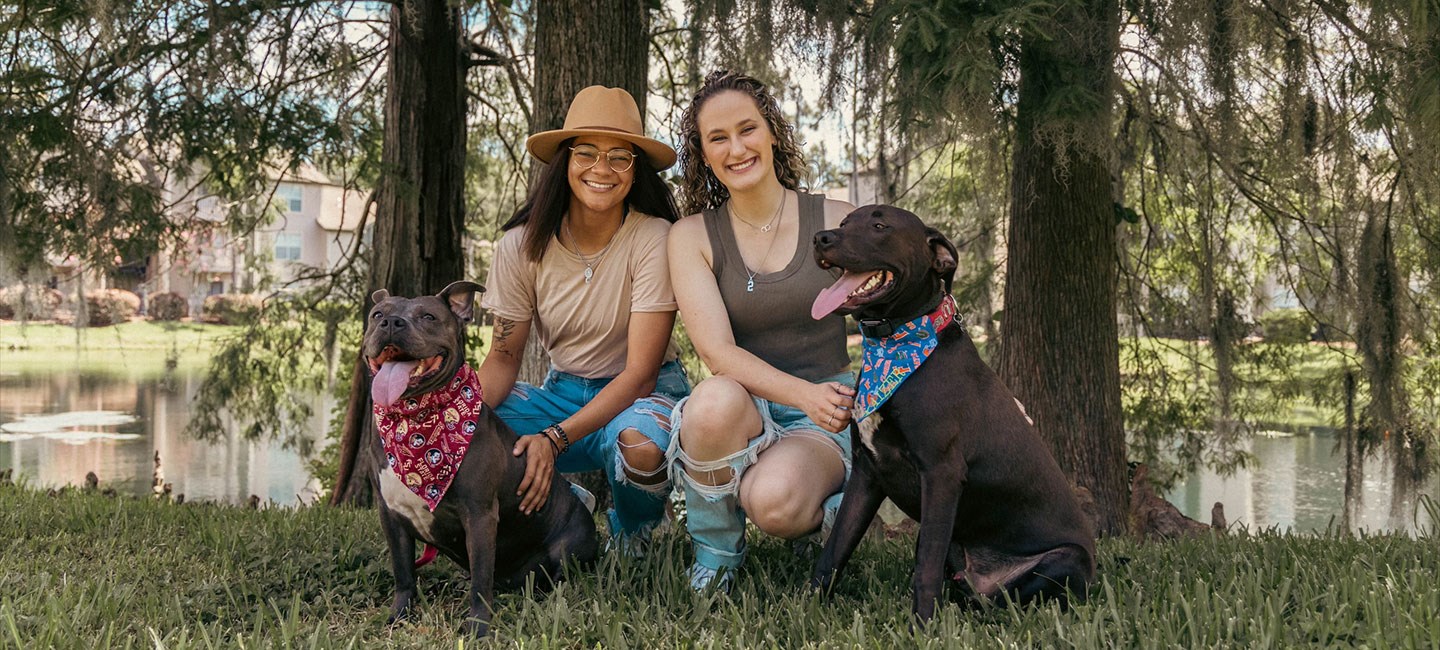 Later on, in 2021, a second lump was found in her breast during her yearly screening. The discovery led her to schedule an appointment at Moffitt, a comprehensive cancer center.
Rozen — who has been working as a research coordinator at Moffitt Cancer Center in Tampa, Florida, since March 2022 — eventually underwent a lumpectomy (surgery to remove abnormal tissue or cancer from your breast) in December 2021 to remove the second lump. The mass turned out to be benign (non-cancerous).
However, when she requested her care team look over her first biopsy results, she learned the initial lump actually was cancerous.
Rozen, who has a family history of breast cancer, was then diagnosed with low-grade adenosquamous breast carcinoma.
According to the National Library of Medicine, low-grade adenosquamous breast carcinoma (LGASC) has been described in a recent study as "a rare variant of metaplastic breast cancer histologically characterized by two coexisting components, a glandular one and a squamous one."
"Adenosquamous carcinoma has been defined as a low-grade neoplasia [presence of abnormal tissue growth]; it is generally associated with local recurrences and only very rarely with metastases [spreads], although, in a few cases, evolution into a more aggressive form of metaplastic carcinoma was observed," the 2021 study explains.
Rozen explained, giving some insight into her rare diagnosis, "My paternal grandmother had breast cancer in her early 30s, and my maternal great-grandfather was diagnosed with it late in life."
RELATED: The Troubling Increase in Young People Getting Cancer; What's Behind the Rise as Overall Cancer Death Rates Fall by 33%
Now, Rozen has joined Moffitt's Adolescent and Young Adult (AYA) Program, which offers support and resources for anyone battling cancer between ages 15 to 39, as an ambassador.
She told the cancer center, "It's hard to grasp how cancer will affect the rest of your life. Moffitt's AYA Program takes away a lot of the unknowns. It provides a way to connect with survivors who have gone through similar experiences and have a safe space to talk with supporters during very confusing and uncertain times."
Rozen, who is in now remission after getting diagnosed with low-grade breast cancer, is set to graduate from her master's program at the end of this year.
Although she has beat cancer, she aspires to help future cancer patients and urges others to get semi-annual MRIs.
"I am so grateful for everything that Moffitt has given me, and now it is my turn to give back," she concluded. "I am looking forward to my future here!"
Breast Cancer in Young Women
Dr. Ann Partridge, an oncologist at Dana-Farber Cancer Institute in Boston, previously told SurvivorNet that approximately 260,000 women get diagnosed with breast cancer annually in the United States.
Dr. Ann Partridge Talks About Aggressive Breast Cancer In Young Women
And about 11,000 women aged 40 and younger are diagnosed with the disease each year — a small percentage of that 260,000. But in some ways, she says, a diagnosis for a younger woman can often be even more devastating due to the cancer likely being a more aggressive form, and at an advanced stage (Though Rozen's was low-grade). The reason is that screening for younger women isn't the norm.
"Young women are more likely to be diagnosed with breast cancer that is more aggressive," Partridge explained. "Their disease is more likely to be of the subtypes of breast cancer, because breast cancer isn't one disease — the ones that are more aggressive and tend to be what we call a greater stage."
Should I Have a Lumpectomy or Mastectomy?
"That is, they're more likely to have bigger tumors and more likely to have lymph node involvement at diagnosis than older women," she continued.
Getting to Know Your Breasts With Self-Exams
Breast self-examination is one of the many areas in breast cancer where a woman must decide between what makes sense for her and what the recommended guidelines advise. If doing breast self-exams is something that works for you, and your doctor agrees, then you should do it.
It should be noted, however, that the American Cancer Society says there's no clear benefit from breast self-examination. Some organizations, including Breastcancer.org, disagree and recommend regular breast examination, although an age to start is not specified.
How To Perform Self-Breast Exams
Maintaining awareness of how your breasts normally look and feel may be one of the top ways to recognize when something is wrong.
"When we think about breast cancer prevention and awareness, the first step is that women need to feel comfortable with their breasts and know what their breasts feel like normally," Dr. Elizabeth Comen, a medical oncologist at Memorial Sloan Kettering Cancer Center and an advisor to SurvivorNet, said in an earlier interview.
Here's how, according to the National Breast Cancer Foundation:
While standing straight in front of a mirror, place your hands on your hips and look at your breasts for any swelling, bulging, changes in shape of breast or nipple (inverted), redness, rashes, or any fluid leaking. Then do the same with your arms in the air.
Next, while lying down, use your right hand to examine your left breast and vice versa, while using your first three fingers to apply pressure. Ensure you cover the entire breast area, from your collarbone to below your ribcage and from your armpit to your cleavage area. Do the same self-exam standing or sitting up. Be sure to use light to medium pressure for the middle breast area and firmer pressure when feeling deep breast tissue.
Dr. Comen recommends doing this exam once a month – after your period. However, it should be emphasized that breast self-examination is NOT a replacement for mammography.
Symptoms of Breast Cancer
Regular self-exams are a great way to familiarize yourself with how your breasts usually feel so that you will be able to identify anything unusual like a lump or hard mass.
The following are symptoms to look out for:
New lump in the breast or underarm (armpit)
Any change in the size or shape of the breast
Swelling on all or part of the breast
Skin dimpling or peeling
Breast or nipple pain
Nipple turning inward
Redness or scaliness of breast or nipple skin
Nipple discharge (not associated with breastfeeding)
Remember, these symptoms can also stem from things other than cancer. For instance, a lot of women experience breast tenderness during certain times of their menstrual cycles. If you're concerned — speak to your doctor about it. They may want to perform an exam, or even schedule a mammogram just to be safe.
Breast Cancer Screenings
Screening for breast cancer is normally done with a mammogram, which checks for lumps in the breast tissue and other signs of cancer.
According to the American Cancer Society (ACS), women should begin yearly mammogram screening for breast cancer at age 45 if they are at average risk for breast cancer. The ACS also says those aged 40-44 have the option to start screening with a mammogram every year, and women age 55 and older can switch to a mammogram every other year, or they can choose to continue yearly mammograms.
For screening purposes, a woman is considered to be at average risk if she doesn't have a personal history of breast cancer, a strong family history of breast cancer, a genetic mutation known to increase risk of breast cancer such as a BRCA gene mutation or a medical history including chest radiation therapy before the age of 30.
Beyond genetics, family history and experience with radiation therapy, experiencing menstruation at an early age (before 12) or having dense breasts can also put you into a high-risk category. If you are at a higher risk for developing breast cancer, you should begin screening earlier.
In an earlier interview with SurvivorNet, Dr. Connie Lehman, chief of the Breast Imaging Division at Massachusetts General Hospital, said people who had not yet reached menopause should schedule a yearly mammogram.
When Should I Get a Mammogram?
"We know that cancers grow more rapidly in our younger patients, and having that annual mammogram can be lifesaving," Dr. Lehman explained. "After menopause, it may be perfectly acceptable to reduce that frequency to every two years. But what I'm most concerned about is the women who haven't been in for a mammogram for two, three or four years, those women that have never had a mammogram. We all agree regular screening mammography saves lives."
Contributing: SurvivorNet Staff
Learn more about SurvivorNet's rigorous medical review process.
---