Kirstie Alley's unexpected passing at age 71 has brought renewed attention to colon cancer, the disease that took her life – and serves as a reminder for women to educate themselves on the risks.
True and Lillie Parker, children of the beloved actress known for her roles on Cheers and Look Who's Talking, shared the news in a statement posted to their late mother's Instagram. "We are sad to inform you that our incredible, fierce and loving mother has passed away after a battle with cancer, only recently discovered," the statement read. "She was surrounded by her closest family and fought with great strength, leaving us with a certainty of her never-ending joy of living and whatever adventures lie ahead."
Read More
Alley's ex-husband, Parker Stevenson, also paid tribute to the late actress on Instagram, writing that he was "so grateful for our years together, and for the two incredibly beautiful children and now grandchildren that we have."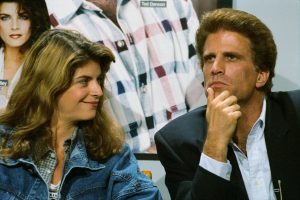 Kirstie Alley became a household name with a starring role opposite Ted Danson in the NBC hit sitcom Cheers, which chronicled the antics of a cast of regulars at a Boston bar. On the show Alley played Rebecca Howe alongside Ted Danson's Sam Malone. That performance brought her an Emmy in 1991, and she was honored with a second Emmy just two years later for playing the title role in the CBS TV movie David's Mother.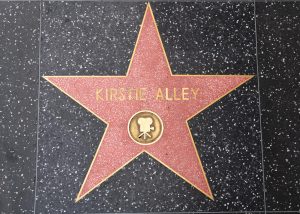 From 1997 to 2000, Alley starred in the NBC comedy Veronica's Closet, playing the role of a fashion mogul. She also appeared alongside John Travolta the 1989 hit film Look Who's Talking, which gave her a major career boost and spawned two sequels.
In recent years, Alley appeared on several reality shows, including Dancing with the Stars and The Masked Singer. Not to mention a recurring role on Ryan Murphy's Scream Queens.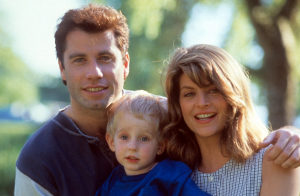 Kirstie Alley was a talented actress and comedian who will be greatly missed. Her passing serves as a reminder for women to educate themselves about the risks of colon cancer and the importance of regular screening – which can help detect the disease early on, making it easier to treat. Some types of screening can also find and remove pre-cancerous growths called polyps before they turn into cancer.
The American Cancer Society (ACS) recommends that people at average risk for colorectal cancer begin screening at age 45. The ACS recently lowered this age recommendation, as studies show that rates of colorectal cancer among individuals younger than 50 are on the rise.
Early detection through routine testing is crucial for successful treatment, as the 5-year survival rate for individuals with early stage colorectal cancer is 90%. By increasing awareness about the risks of colorectal cancer, promoting regular screening, and advocating for healthy lifestyle choices, we can work towards reducing the impact of this disease. For those at average risk, the ACS recommends the following screening schedule:
Begin regular screening at age 45
Continue regular screening through age 75 if in good health
For individuals ages 76 to 85, the decision to continue screening should be based on prior screening results, overall health, and life expectancy
Individuals over 85 should no longer be screened
Individuals at a higher risk for colorectal cancer may need to begin screening in advance of age 45 and may need to be screened more frequently or receive specific tests. Risk factors for colorectal cancer include a strong family history of the disease or certain types of polyps, a personal history of IBS and a history of radiation therapy to the abdomen or pelvis.
Individuals who believe they may be at higher risk for colorectal cancer should discuss their screening options with their healthcare provider. But the key takeaway is that with education, screening and prevention – colorectal cancer can be overcome.
Learn more about SurvivorNet's rigorous medical review process.