Sharon is Home For Christmas After COVID
Colon cancer and COVID-19 survivor Sharon Osbourne, 68, says, "So grateful to be home for the holidays" as she shares a picture of Ozzy and their dogs.
Osbourne was diagnosed with colon cancer in 2002 and had chemotherapy and surgery to treat the disease.
She also underwent a preventative double mastectomy following her cancer diagnosis.
TV personality
Sharon Osbourne
has been through
colon cancer
, a double
mastectomy
, numerous other surgeries, and
hospitalized for COVID-19
and now she's home for the holidays.
Related: Colon Cancer Survivor Sharon Osbourne, 68, & Husband Ozzy Are Just Like Us: FaceTiming With Cats as Sharon Quarantines After Testing Positive for COVID
Read More
Sharon
shared the good news
on Instagram with a sweet picture of husband Ozzy and the dogs, writing: "Got the ok to go home after two negative test results and look at the joy waiting for me! So grateful to be home for the holidays and thank you all so much for your love and support. Stay safe and wishing you the happiest of holidays."
View this post on Instagram
Colon Cancer Survivor & COVID Survivor
Sharon survived not only COVID-19, but she also survived colon cancer after being diagnosed with the disease in 2002. She treated the disease with both surgery and chemotherapy and later had a preventative double mastectomy.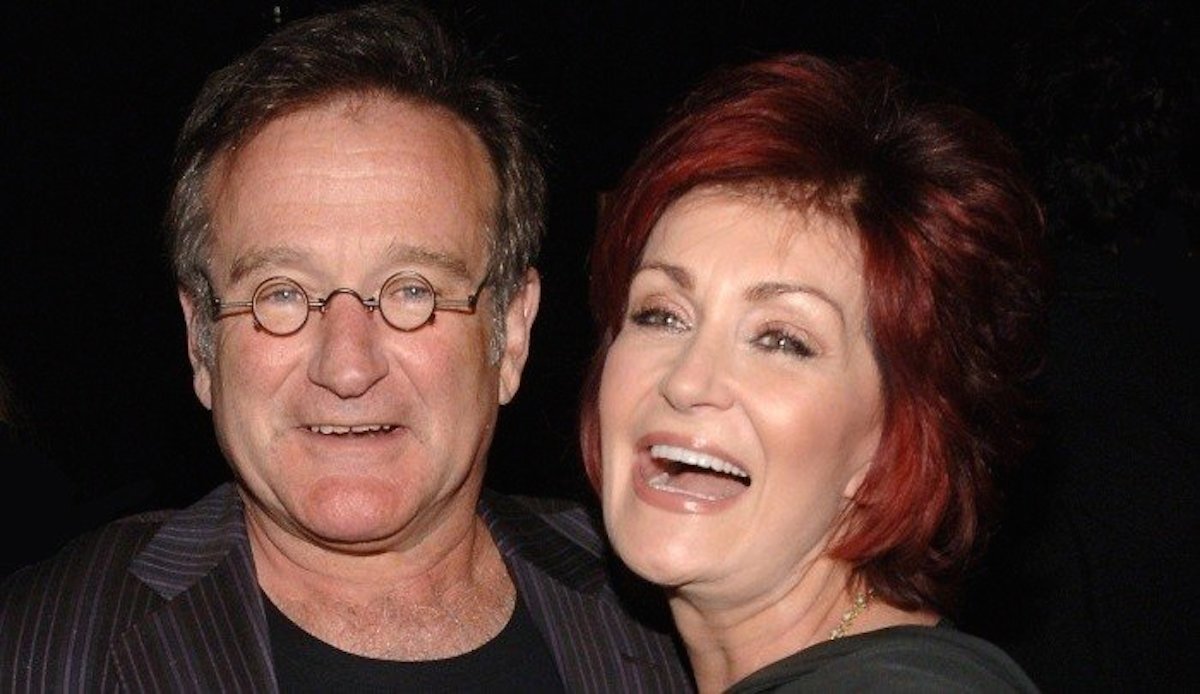 Related: Common Misconceptions About Colon Cancer
Colon cancer is typically detected via a colonoscopy, a screening procedure that looks for polyps – small growths on the colon – which can grow into cancer. Dr. Zuri Murrell, a Colorectal Surgeon at Cedars-Sinai Medical Center, explained in a previous interview what happens when a polyp is found during a colonoscopy. He said, "When we're looking at a colonoscopy for colorectal cancer screening, what we do is we're looking for polyps, which are these small growths."
Related: The Rate of Colon Cancer is Increasing in Those Under 50
"When we see a polyp, we actually physically take the polyp out through the colonoscope," said Dr. Murrell. "What does that mean? That means we basically put a wire through with a little bit of a little flange at the end and we pull the polyp out. Now, note there is no pain with that. Inside the colon, there are no pain fibers. So there's no pain. What happens is then when we take the polyp out, we send that to a lab."
Looking for Polyps During Colonoscopy
Preventative Double Mastectomy
Sharon underwent a preventative double mastectomy following her colon cancer diagnosis. Dr. Ann Partridge, Oncologist at the Dana-Farber Cancer Institute, said in a previous interview about the mastectomy process, "So when I talk to a woman who comes to me and she has breast cancer, I evaluate what the standard options for treatment for her are."
Related: What is Nipple-Sparing Mastectomy?
"[They] typically include cutting out the cancer – which is either a lumpectomy if you can get it all with just a little scooping around of the area that's abnormal or a mastectomy for some women meaning taking the full breast because sometimes these lesions can be very extensive in the breast. And I'll talk to a woman about that and I'll say these are two main options or the big fork in the road."
When Should You Consider a Mastectomy?
Learn more about SurvivorNet's rigorous medical review process.