Learning About Male Breast Cancer
Jim Allen, 65, is a stage 3 male breast cancer survivor.
After multiple doctors dismissed his breast lump as a cyst, he is determined to raise awareness by sharing his story.
Possible symptoms for male breast cancer can include: a lump or swelling, skin dimpling or puckering, nipple retraction (turning inward), redness or scaling, or nipple discharge.
Music mogul Mathew Knowles – father of Beyonce and Solange Knowles – is a male breast cancer survivor who works to spread awareness of the disease.
His first symptom of the disease was blood appearing on his white T-shirts and sheets.
Male breast cancer is not talked about enough – plain and simple. Jim Allen is trying to change that as he faces his own breast cancer diagnosis and battles the "lonely" feelings that that can come with.
Allen, 65, began his cancer journey when he noticed a lump in his breast.
Read More
"When I saw [a commercial] that said everyone should check for breast lumps, I did just that. I felt a small, hidden pea-sized lump in the middle of my chest,"
he explained
. "I had no other symptoms other than this little lump. I thought: 'I've seen this … I'll go and see the doctor.'"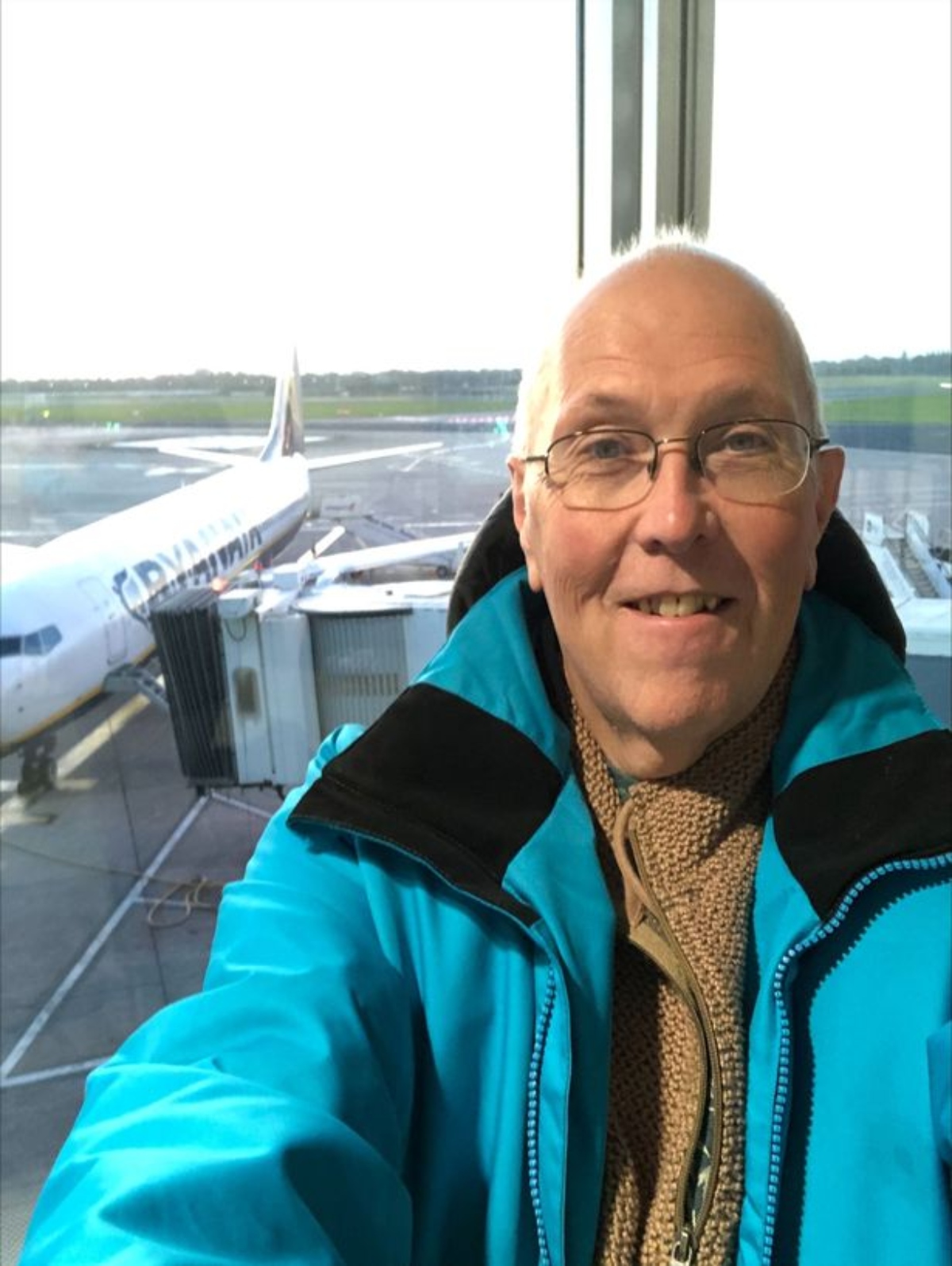 Sadly, Allen was dismissed when he went to the doctors. They told him not to worry as the lump was likely "just a cyst." He wanted to believe that was true, but he kept seeing more doctors because the lump changed over time. "I had it for about four years and during that four-year period I think I went back to the doctor's about three times about it because I had lost some weight and it had turned into a red boil," he said. "Once it's there you can't stop looking at it. I thought it was a cyst so I tried to squeeze and break it. It wasn't painful at all.
"Three to four doctors had analyzed it and each time I was told it was cyst. I never thought it was anything else."
RELATED: How Tough Guy 'Shaft' Actor Richard Roundtree, 80, Beat Male Breast Cancer: What Has Changed Since His Diagnosis 30 Years Ago?
Prior to a planned vacation, Allen decided he wanted the lump removed because he would be sunbathing. But the simple removal procedure turned out to be exactly what he needed to get a correct diagnosis.
"I went to a nearby health center in which there was a doctor there that could do small surgeries," he said. "He agreed to take the cyst out with a local anesthetic. He started digging and he did build up quite a sweat on himself. The digging took about 20 minutes or so but he did manage to take it out. He then told me he would send it for a biopsy."
Biopsy results led to his stage 3 male breast cancer diagnosis in August 2018. For treatment, he needed a mastectomy, lymph node removal and radiotherapy. Everything went well, but Allen couldn't help but feel alone.
"I never met any men going through breast cancer," he said. "I think I felt a bit isolated. All the nurses and doctors were wonderful. There are quite a few support groups for women and maybe men in general are less talkative about medical problems. It made me feel really lonely."
Allen is still cancer free today, but he's currently on a 10-year medication. By sharing his story, he hopes to raise crucial awareness and encourage men to speak up when they notice any changes to their health.
"Maybe men might find it embarrassing to talk about breast cancer and put off this sort of thing," he said. "I think we need to get men talking about it, checking for signs and doing something about any worries they have.
"I get it – I didn't know you could get breast cancer as a man either. If as a man you find a cyst on your chest, get it checked. It could be something else – you never know."
Understanding Male Breast Cancer
Male breast cancer is a lot less common than breast cancer in women, but it still certainly happens. In fact, the American Cancer Society estimates about 2,800 new cases of invasive male breast cancer will be diagnosed in the Unites States in 2023.
According to the American Cancer Society, possible symptoms of breast cancer in men to watch for include:
A lump or swelling, which is often (but not always) painless
Skin dimpling or puckering
Nipple retraction (turning inward)
Redness or scaling of the nipple or breast skin
Discharge from the nipple
In addition, you could feel a lump or swelling under the arm or around the collar bone if the breast cancer has spread to the lymph nodes there. No matter what, always talk to a doctor if you notice any changes to your breasts.
If You Feel Something, Say Something — Men Ignore Symptoms Too Often
Two-time breast cancer survivor Marc Futterweit previously spoke with SurvivorNet about the importance of erasing the stigma around male breast cancer and encouraging men to speak up about symptoms.
"Men are basically standing in the shadows," he said. "They're ashamed or embarrassed … this is a woman's disease. [But] why can't men get breast cancer?"
"The problem with men is that they wait and they think things are going to go away. And once they're diagnosed, sometimes it's too late because it's metastasized and it's gone elsewhere. If you feel something, say something. Go get it checked."
Dealing With a Male Breast Cancer Diagnosis? You Are Not Alone.
You might know Mathew Knowles as the father of Beyonce and Solange, but, here at SurvivorNet, we've had the privilege of getting to know him as a "male chest cancer survivor" and advocate.
Knowles' cancer journey truly began when he first started noticing something strange on his T-shirts.
"My wife had bought some new T-shirts, white T-shirts, for me and imagine a white sheet of paper and you had a red pen and you have maybe four or five dots on it," he said in a Twitter video. "And I said, 'Maybe it's something to do with these shirts, T shirts, my wife bought."
RELATED: Music Mogul Mathew Knowles Tells SurvivorNet He Has a Clean Bill of Health after Beating Male Breast Cancer, Thinks it Should Be Called 'Male Chest Cancer'
When the red dots kept appearing after three days, Knowles decided to talk to his wife.
"I said, 'I keep seeing these black dots of blood.' And she says, 'Oh, I cleaned the sheets the last couple of days and there were these black dots of blood on your side of the bed,'" he said.
Breast Cancer Survivor Mathew Knowles, Father of Beyoncé and Solange, Urges the Black Community to 'Take Control of Your Health' and 'Know Your Self-Worth'
Prior to becoming a music executive, Knowles used to sell breast cancer imaging equipment. And this prior career was actually what pushed him towards a diagnosis in 2019.
"Oddly enough, I sold the leading modality for breast cancer detection from 1980-1988 at the medical division of Xerox, so I had some knowledge of breast cancer," he previously told SurvivorNet. "I knew from years ago what [the blood] meant, and I immediately went to my physician who immediately referred me to get a mammogram that led to an ultrasound that led to a biopsy that led to surgery."
Following his diagnosis, Knowles discovered he carries the BRCA2 (BReast CAncer 2) gene mutation which means that his children had a 50 percent chance of also carrying the gene. Thankfully, Knowles has previously said Beyoncé and Solange have tested negative for the gene mutation.
It's All About Awareness and Education — Why I Advocate for Male Breast Cancer
"Somewhere in all of this, there was a delay in getting back my pathology report. Had I got my pathology report back sooner, I would have had a double mastectomy, but I didn't," he said. "In all my years working (in medical sales) I had never heard the words BRCA 2 or that I was mutated genetically. I knew nothing about BRCA2 or genetic mutation."
Still cancer-free today, Knowles has become a fierce proponent for male breast cancer awareness as well as health advocacy within the Black community.
"It's like everything else in life. It's about knowledge," he told SurvivorNet. "And knowledge is power."
"The more information we have, the better we can educate men and women about early detection."
Learn more about SurvivorNet's rigorous medical review process.