Leaning on Faith
Dodie Osteen, co-founder of Lakewood Church and mother of preacher Joel Osteen, was diagnosed with metastatic liver cancer in 1981. Doctors said she had weeks to live.
Osteen relied on prayer as she recovered from her disease, and used her health troubles to motivate her to get out in the world and share her faith. Praying for other sick people became an important part of life when she was diagnosed with cancer, and it's still an important part of her life today.
According to the CDC, 69% of people turn to their faith while battling cancer. Faith can bring a sense of calm and hope when everything seems to be going wrong. The supportive communities that are brought together through churches can also be a major asset for cancer warriors.
Whether you watch
Joel Osteen
regularly or you've happened upon him while clicking through television channels, you probably know his face.
Osteen, 58, is one of the most famous and successful televangelists in the world, and his congregation, Lakewood Church, hosts an average of about 52,000 worshipers every week. In 2018, it was estimated that his televised services reach 10 million people a week in the U.S. alone. Osteen broke his online-only record during the pandemic, bringing in 4.63 million viewers in just one weekend in March 2020. Joel Osteen and his wife Victoria even have their own 24 hour radio channel on SiriusXM.
Read More
Joel Osteen is hard to miss, but you may be less familiar with his mother
Dodie
. Mrs. Osteen co-founded Lakewood Church with her husband, John, in 1959 in an abandoned feed store in Houston. From these humble beginnings, Dodie turned her battle with cancer into an opportunity to share her faith in God with others.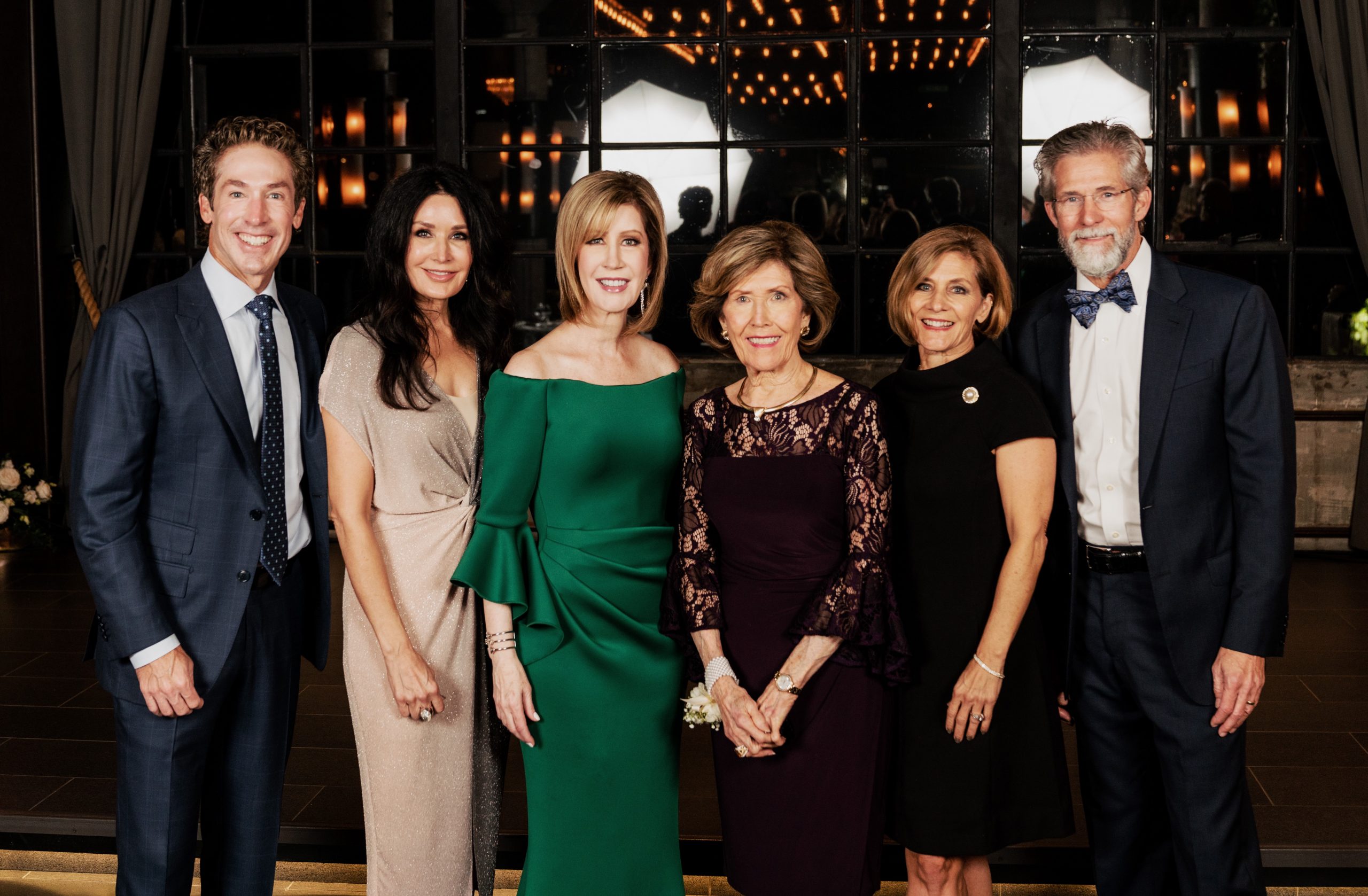 Before cancer entered the picture, Dodie, now 87, led an idyllic family life, working hard and spending time with her children and husband.
"I was just an ordinary housewife—a pastor's wife—and had five beautiful children I was taking care of. I'd mow the lawn every week. We had almost an acre and John bought me a big tractor," she said. Dodie went to church three times a week, and spent the rest of her time working outside and caring for her family.
"I was just a happy little mama," she said.
Dodie had endless energy. The children like to say that they never saw their mother when she wasn't working. When Dodie noticed herself getting worn out more frequently, she didn't initially make much of it. But when she went to her son Paul's graduation from medical school at Oral Roberts University, he recognized something was wrong immediately. "Look, mom, you look a little bit jaundiced," he said. "You look so thin and all…I think you better go have some tests done."
Dodie took her son's advice, and went to the hospital for a visit she imagined would last two or three days at most. She was stuck there for 21 days, as doctors ran tests and tried to diagnose her problem. Dodie still remembers the first time she heard she might have cancer. "The doctor said…we're sending some tests off to Cincinnati because we want to have it checked out for cancer. And that really shook me up. And so I told John, I said, 'Don't ever, ever, ever let anybody say cancer in this room.'"
Faith, family, and friends' helped Beverly Reeves get through ovarian cancer treatment.
But on December 10, 1981, she couldn't avoid it. At 48-years-old, Dodie says she was diagnosed with metastatic liver cancer. The doctors said she had weeks to live, and she was told that chemotherapy might only extend her life marginally. She chose not to undergo any treatment.
"At that time, 41 years ago, they didn't have much treatment, and they wanted me to stay but John said, no, we just want to go home and pray," she said. "And believe God, I don't suggest that anybody else do that, because we just followed our hearts and you can't just do what somebody else does."
That night, John and Dodie laid on the floor at the foot of their bed, and John spoke a prayer that still echoes in his wife's mind today. "Jesus," he said, "I need her. Her mother and daddy need her. The children need her. The church needs her. And you need her, Jesus." But Dodie didn't just pray for herself. She dedicated herself to praying for other sick people. And she never looked back.
"The doctors had no hope for me," she said. "They said I had a few weeks to live right before Christmas. So 41 years has been more than a few weeks, hasn't it?" Even today, she centers her spiritual life around trying to help sick people. "I love that, just praying for people," she said. "Oh my goodness. That's my life."
Dodie believes that she was rescued from cancer through prayer, and she honors this deliverance by spreading her story and praying for people who need healing. Dodie's book, Healed of Cancer, tells the story of her disease and explains how important faith was to her recovery. She does acknowledge that there were moments when she questioned whether she could be saved. She would wake up in the middle of the night thinking about what color dress she would wear to her funeral.
According to Dodie, it is important to recognize that even for people with unshakeable faith, this kind of fear and doubt is normal. "I'm just human like anybody else," she said. Whenever she felt doubt and fear pulling her in, she rooted herself in her faith by thinking of the prayer her husband spoke on her first night back from the hospital: "My husband needs me. My mother and daddy need me. The children need me. The church needs me. And you need me, Jesus."
Dodie's faith continues to support her through health troubles. Seven months ago, on the way to her car, Dodie fell and broke her hip. "My ring fell off my finger, and I fell trying to get it," she said. "I had to have hip surgery. And the doctor that did it was a great man—one of the best in Houston." She has relied heavily on prayer as she recovers from her operation, and she feels confident that she will recover quickly. "And I will Jesus' name because he won't let me down," she said.
Osteen spreads her message through her book and healing services, but her encounter with cancer is also a source of inspiration for her children. "They all preach," said Osteen. "Lisa's going on a trip to Minnesota to preach Sunday. April has been in Florida preaching this weekend." Joel talks about his mother's deliverance from cancer as evidence of a higher power, and Dodie thinks that her recovery was foundational for all of her children's' faiths. "I'm sure that had to do with a lot of the children. And I'm telling you, God is good," she said.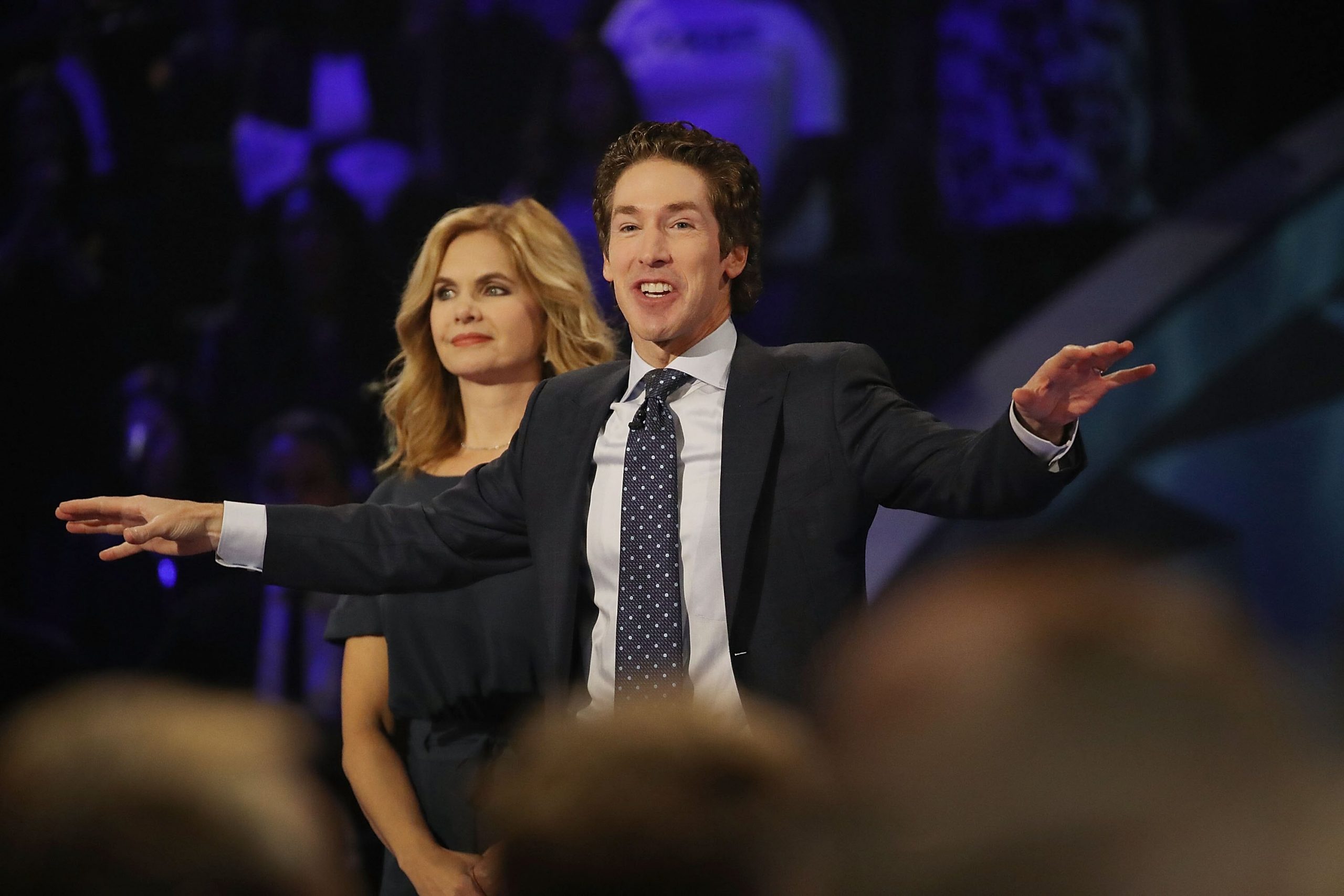 Prayer and Cancer
Faith can be a powerful support system for cancer patients and their loved ones. Statistics published by the CDC indicate that 69% of cancer patients lean on their faith during treatment.
Dr. Zuri Murrell of Cedars Sinai told SurvivorNet that this sense of belief and support can be an asset for cancer patients. "People often ask me about prayer," he said. "I have a large amount of Jewish patients, I have large amount of Christian patients, Hindus, and I even have atheists.  And I believe that prayer is very helpful. But also, in some patients who don't believe in prayer, I believe that a positive attitude is what's really important. And I believe that for a lot of people, prayer helps them develop this."
Although it can bring some patients meaningful comfort and hope, Dr. Murrell believes that "prayer helps the people who get their inner peace and inner gratitude from that." It is a tool that helps patients stay in touch with the blessings in their life. (Faith-based methods of healing should not replace medical treatments, and all decisions about cancer treatment should be made in conversation with a doctor.)
In a previous interview with SurvivorNet, ovarian cancer survivor Monica Layton expressed gratitude for the network of churchgoers that kept in touch with her throughout her cancer treatment. As a longtime member of the Episcopal Church, it meant a lot to Layton to have her priest visit and pray with her day after day. Members of her church sent flowers, cards, prayer blankets, and more.
Layton even heard about friends from different churches putting her down on their church prayer lists. This web of support gave her courage through her chemotherapy treatment and reminded her that she wasn't fighting alone. Continuing to attend Sunday services and sing in the church choir was also central to maintaining her mental health.
In another interview with SurvivorNet, ovarian cancer survivor Beverly Reeves emphasized the importance of religion and community in her cancer journey. "Faith, family, and friends–that was true for me," she said. "Those three really helped support me as I went through the diagnosis and the treatment." The one piece of advice Reeves has for people diagnosed with cancer is, "Get your support group together." Whether that's your family, close friends, or a community of faith, "Let them help you–sometimes that's the most difficult thing to do."
Reeves also points out that these support systems remain important for survivors even after they beat cancer. "This is a diagnosis that lasts forever, and you're always waiting for the next shoe to drop," she said. Even after survivors are cancer-free, "While not everybody's around supporting you on a regular basis, we still need that support, because we're still going through it." For people looking to the next stage of their life beyond cancer treatment, faith and religious communities can be a way keep in touch with this sense of unwavering support.
Ovarian cancer survivor Monica Layton shares how her church was her biggest support system.
Understanding Liver Cancer
According to the American Cancer Society, liver cancer diagnoses have tripled since Dodie was diagnosed with the disease about 41 years ago. They predict that there will be roughly 42,230 new cases diagnosed this year, with about 30,230 people passing away from the disease.
Excessive alcohol consumption is a major risk factor for liver cancer, as are liver conditions like cirrhosis (scarring that can be caused by different kinds of damage to the liver). Chronic infection with the Hepatitis B or C virus are also risk factors. Obesity and diabetes are two other conditions connected to a type of liver abnormality called nonalcoholic fatty liver disease (NAFLD), which may boost the risk of liver cancer.
Some of the primary symptoms of liver cancer are bloating, fatigue, and pain on the right side of the upper abdomen. Additional symptoms include unintended weight loss, loss of appetite, a feeling of fullness, nausea, weakness, fever and jaundice.
Patients' treatment options will depend on how advanced the cancer is and whether or not it has spread beyond the liver. A successful liver transplant can cure liver cancer, but this treatment option is only accessible for a small part of the population. A surgical resection that removes the tumor is also possible.  Ablation is a treatment option for people who can't have their tumors surgically removed–it can kill tumors without removing them. Embolization therapy is another approach that aims to kill tumors without removing them by blocking or reducing their blood supply. Radiation therapy, chemotherapy, and targeted drug therapy might also be beneficial for people with liver cancer. Immunotherapy fights liver cancer by mobilizing the body's immune system and helping it locate and destroy cancer cells.
Learn more about SurvivorNet's rigorous medical review process.
---