Ruth Bader Ginsburg Officiates Wedding
The wedding also marked the Supreme Court Justice's first public appearance since the High Court closed hearings in March due to the pandemic
It was also the first time Ginsburg has been seen since her liver cancer recurrence
This recurrence is Ginsberg's fifth cancer bout. She has also survived lung, pancreatic, and colorectal cancers
Justice Ruth Bader Ginsburg doesn't stop; it's really inspiring! On Sunday she officiated a wedding as she continues treatment for liver cancer, while fulfilling her duties on the Supreme Court. Talk about resiliency.
The 87-year-old judicial powerhouse—and five-time cancer survivor—presided over the nuptials of Barb Solish and Danny Kazin, who are family friends, according to the Washington Post.
Read More
RELATED: Ruth Bader Ginsburg Being Treated For Liver Cancer — Supreme Court Justice Is Undergoing Chemotherapy
The news was revealed in a tweet from the bride. "2020 has been rough, but yesterday was Supreme," said Solish, communications director for the National Alliance on Mental Illness. She shared a photo (below) of Ginsburg standing between her and her groom.
2020 has been rough, but yesterday was Supreme. pic.twitter.com/k9wBXtSCEm

— Barb Solish (@barbsolish) August 31, 2020
"Tested Negative"
Everyone took safety seriously. The bride added that both she and her groom, who works for the Democratic Congressional Campaign Committee, "tested negative" for COVID-19 before the outdoor event.
One of the Court's most resilient and influential Justices, Ginsburg wore black judicial robes for the ceremony, held at a private residence, but no mask.
Her Fifth Bout With Cancer
This was Ginsburg's first pubic appearance since her July 17 announcement that she was undergoing chemotherapy to treat cancerous lesions on her liver.
RELATED: How Do I Survive Cancer Like Ruth Bader Ginsburg?
This latest bout with cancer is Ginsburg's fourth in the past 20 years. In addition to her previous liver cancer diagnosis, Ginsburg has also been diagnosed with colorectal cancer, lung cancer, and pancreatic cancer.
RELATED: Supreme Court Justice Ruth Bader Ginsburg and Millions Of Elderly Americans — The Special Concerns For Elderly Cancer Patients
In a letter released by the Supreme Court, Ginsburg stated, "On May 19, I began a course of chemotherapy (gemcitabine) to treat a recurrence of cancer. A periodic scan in February followed by a biopsy revealed lesions on my liver."
Chemotherapy Yielding Positive Results
She had been hospitalized earlier that week for fever and chills which was found to be related to a  procedure to remove gall stones—not cancer, she explained.
RELATED: Exercise During Cancer Treatment — Hard Evidence That Ruth Bader Ginsburg Is Doing The Right Thing
"Immunotherapy first essayed proved unsuccessful. The chemotherapy course, however, is yielding positive results. Satisfied that my treatment course is now clear, I am providing this information," Ginsburg said.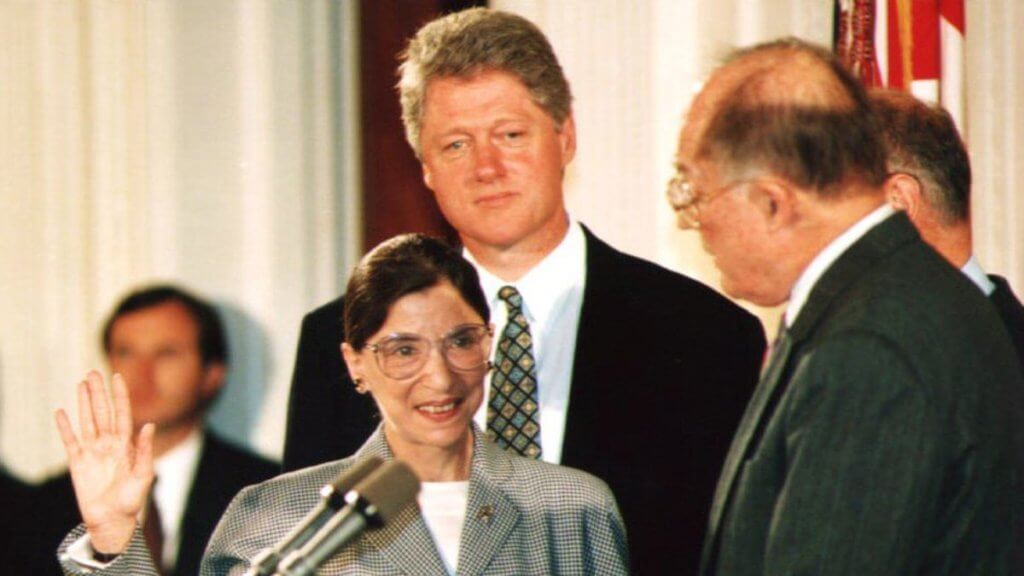 RELATED: The Cancer Treatment That's Working For Justice Ruth Bader Ginsburg:  New Guidelines Announced For Radiation in Pancreatic Cancer
"My most recent scan on July 7 indicated significant reduction of the liver lesions and no new disease. I am tolerating chemotherapy well and am encouraged by the success of my current treatment," she continued.
Keeping Cancer at Bay
"I will continue bi-weekly chemotherapy to keep my cancer at bay, and am able to maintain an active daily routine," Ginsburg's statement continued. "Throughout, I have kept up with opinion writing and all other Court work."
RELATED: Ruth Bader Ginsburg's Fourth Bout With Cancer — The Supreme Court Justice Underwent Radiation For Pancreatic Tumors
Her treatment has not limited her ability to do her job, and that she stated that she plans to continue serving.
"I often said I would remain a member of the Court as long as I can do the job full steam. I remain fully able to do that," she concluded.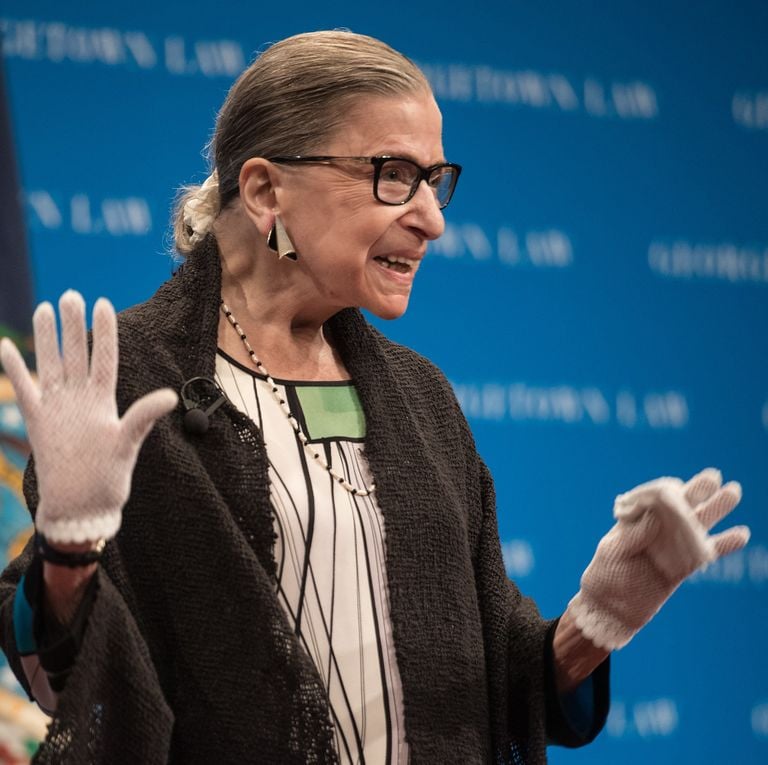 Age Is Cancer Risk Factor
Age is the most important risk factor for cancer overall, according to the National Cancer Institute, and one-quarter of new cancer cases are diagnosed in people aged 65 to 74.
RELATED: Supreme Court Justice Ruth Bader Ginsburg Has Surgery for Lung Cancer — Her Third Bout With Cancer
19.6 percent of cancers are diagnosed in people between ages 75 and 84. For Ginsburg and millions of older people fighting cancer, treatment comes with specific age-related concerns.
RELATED: Justice Ruth Bader Ginsburg Appears in Public After Recent Cancer Treatment — Here's What We Know About The Type of Radiation She Received
"Treating older patients is difficult and often requires attenuation of the therapies to be employed due to co-morbidities and frailty. One has to be careful the treatment does not introduce new complexities that reduce the quality of life or reduces overall survival," Dr. James Abbruzzese, Chief of the Division of Medical Oncology at the Duke School of Medicine tells SurvivorNet.
One of The Most Difficult Groups To Treat
There are three major problems when it comes to treating older patients with cancer:
Older patients are generally not well represented in clinical trials, which means there isn't that much data about which drugs work and which don't in clinical trials. Because older patients can experience side effects that others don't, this often means that there just isn't enough data about their demographic to effectively treat them based on the clinical data evidence we have.
Older patients often have other illnesses or disabilities, which can impact the efficacy of their treatment.
Older patients often have difficulty getting to and from appointments, managing their medications, or even being safe in their homes during treatment.
Learn more about SurvivorNet's rigorous medical review process.
---