Tucci's Rebirth after Cancer
Actor Stanley Tucci beat tongue cancer and says his recovery is astounding, and that he now experiences things, like food, anew.
Tucci was diagnosed with tongue cancer in 2018 and had radiation to treat it.
Tucci lost his first wife to breast cancer in 2009.
Actor Stanley Tucci, 61, says that following his tongue cancer battle, everything is repairing and regenerating; these words offer tremendous hope to people worldwide diagnosed with cancer.
Tucci, whose memoir, My Life Through Food, was recently published, shared on The Graham Norton show his recovery experience. He tells Norton, "My sense of taste is actually more acute now. Everything is regenerating and repairing." He says how the cancer has given his a sense of renewal and rebirth, too, explaining, "Your mouth is almost like a child's and you're experiencing everything anew."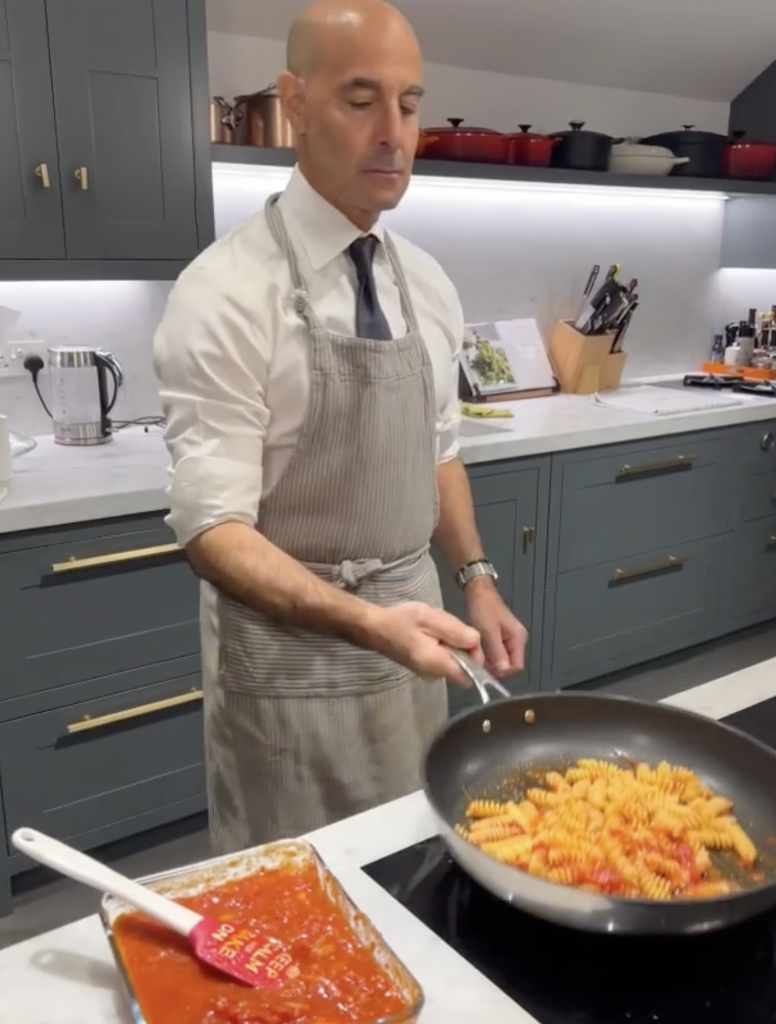 Tucci's Cancer Battle
Read More
For two years, the actor's cancer went undiagnosed. In 2018, he finally got answers, and, critically – he got treatment.
Related: Stanley Tucci, 60, Says Radiation for Oral Cancer Left Him Bedridden With a Feeding Tube For Six Months: 'Drinking Water Burned My Mouth So Much'
He tells NPR, "I was misdiagnosed for two years. I did acupuncture. I tried a whole bunch of different things, and nothing worked. And finally, the tumor became so large that it was quite visible to this one doctor who happened to be a salivary-gland guy."
Related: Actor Stanley Tucci, 60, Reveals For First Time He Battled Cancer Three Years Ago, Lost His First Wife to Breast Cancer in 2009
The tumor was at the base of his tongue, but the pain was widespread. He explains on NPR, "It was at the base of my tongue, but the pain was referred pain up in my jaw at the back of my jaw. So they thought it was a tooth. They thought it was trigeminal neuralgia," says Tucci. "They thought it was a million different things, except for what it was, which was cancer."
Tucci had radiation to treat his cancer, which temporarily destroyed his taste buds. He was forced to use a feeding tube for six months while he had radiation. Today, Tucci is cancer-free.
Tucci Lost His Wife to Breast Cancer
Stanley Tucci's first wife, Kate, passed away from breast cancer in 2009 at the too-young age of 47. The two have two children together. In an interview with CBS Sunday Morning, Tucci says of his loss, "It's still hard after 11 years. It's still hard. And it will always be hard. But you can't let it… and she would never want any of us to ever wallow in that grief and let it take over our lives. She would never want that. She wasn't like that."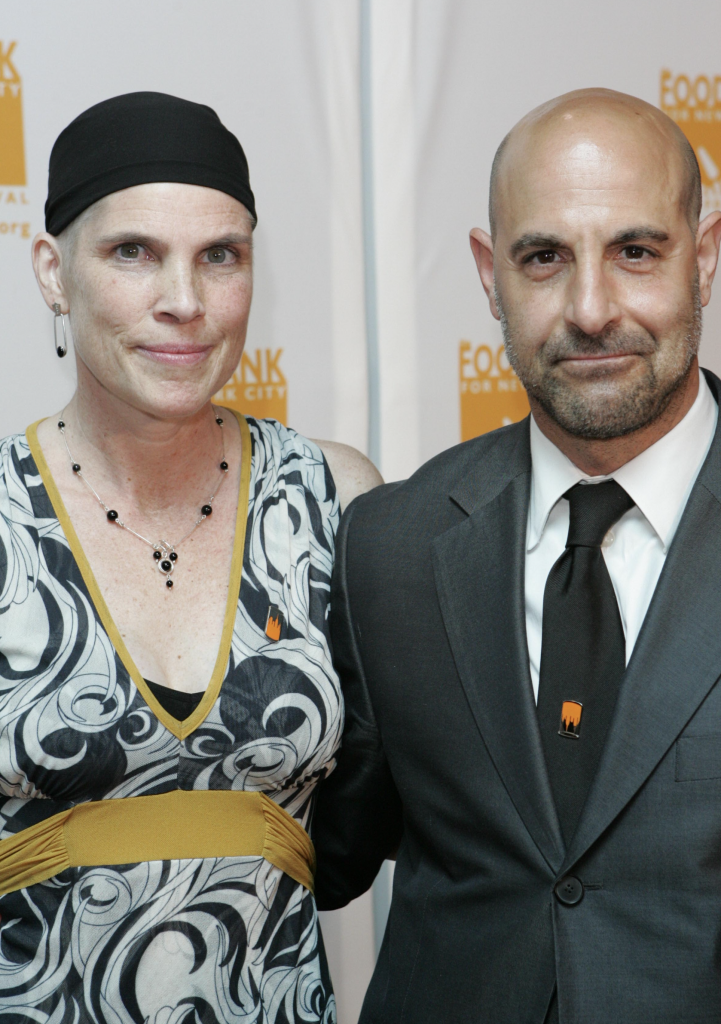 In 2012, Tucci married for a second time to English literary agent Felicity Blunt. Tucci's wife is the sister of actress Emily Blunt, who starred in The Devil Wears Prada alongside Tucci. They have two children together. Tucci's CNN TV show Searching for Italy was just picked up for a second season.
Related: 'Have a Great Day' Says Paul McCartney on Late Wife Linda's 80th Birthday; Coping When a Spouse Has Cancer
Losing a loved one to cancer is a grief-filled journey that takes time, patience, and an unending sense of compassion for yourself as you go through a difficult time. Everyone's grief process looks different; what's important is that you do what's right for you and find support to get you through this rocky time. Speaking with a therapist, joining a support group, or simply surround yourself with friends and family, can help make the grief journey easier and feel less lonely.
When Should I Get a Mammogram?
Learn more about SurvivorNet's rigorous medical review process.