Stanley Tucci's Cancer Battle
Stanley Tucci, 60, reveals in a new interview that doctors misdiagnosed his cancer for two years. A toothache and nerve damage were among the diagnoses until one specialist noticed the cancerous tumor growing on the base of his tongue.
The actor also details the difficult road to recovery. "I couldn't even drink water because it burned my mouth so much," says Tucci, who was bedridden with a feeding tube.
Chemotherapy and radiation can result in painful side effects that make eating, drinking, and even brushing teeth a problematic process. It is crucial that oral hygiene be maintained so bacteria does not build up while the immune system is weakened.
Stanley Tucci is speaking about his difficult road to recovery after doctors misdiagnosed his oral cancer for two years.
The actor, 60, speaks about his harrowing battle and triumphant recovery after undergoing radiation to kill a cancerous tumor on his tongue in 2018.
Read More
Tucci struggled to eat and even drink water in the months that followed, which ultimately resulted in doctors putting him on a feeding tube.
"I was misdiagnosed for two years. I did acupuncture. I tried a whole bunch of different things, and nothing worked," Tucci tells Fresh Air host Terry Gross. "And finally, the tumor became so large that it was quite visible to this one doctor who happened to be a salivary-gland guy."
Tucci recalls getting the news shortly after, saying: "I was horrified. I was terrified."
The tumor, Tucci explains, caused pain throughout his mouth making it hard for him to convey his symptoms to doctors.
"It was at the base of my tongue, but the pain was referred pain up in my jaw at the back of my jaw. So they thought it was a tooth. They thought it was trigeminal neuralgia," says Tucci. "They thought it was a million different things, except for what it was, which was cancer."
Related: Stanley Tucci, 60, Says Food Tasted Like 'Wet Cardboard' and Drinking Tea Was Like 'Eating Chalk' During Radiation
Doctors recommended radiation, which put the disease in remission but wreaked havoc on Tucci's body.
"It was horrible. I was basically bedridden," explains Tucci. "I couldn't even drink water because it burned my mouth so much."
Tucci previously told The New York Times that his recovery impacted his ability to perform the one thing required of him on his CNN cooking series Stanley Tucci: Searching for Italy – eat.
"It was hard because I could taste everything, but I couldn't necessarily swallow," revealed Tucci. "I had to chew [a bite of steak florentina]for 10 minutes to get it down my throat."
Other times? "I just had to get rid of the food."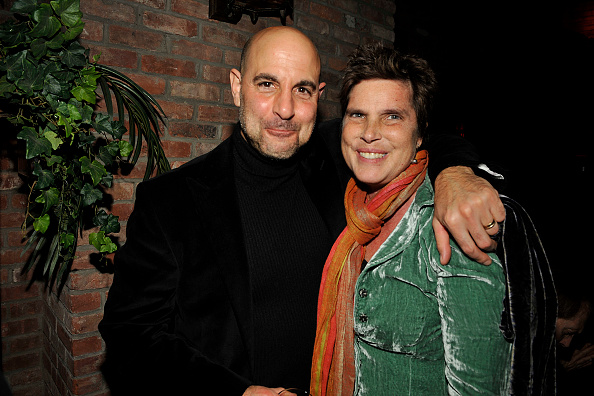 He also revealed that his intolerance of dairy and sugar disappeared after his radiation.
And that's not all, says Tucci.
"I can smell things that … I never would have been able to smell before," he says. "And I can taste things much more quickly, like I'm much more hyperaware of what things taste like now."
Related: Actor Damian Lewis, 50, Exits 'Billions' and Walks Away From Acting to Raise Teenage Son and Daughter After Losing Wife Helen McCrory to Breast Cancer
Tucci knew all too well the devastating toll cancer could take long before his diagnosis. His first wife, Kate Spath-Tucci, passed away from breast cancer in 2009 when she was just 47-years-old.
He spoke about her death when he appeared on another NPR program back in 2010, Talk of the Nation. In that interview, he said: "There's all the blaming of yourself, which you can't do, but you kind of do, and I'm just — I'm mostly sad. I'm sad for Kate that she can't be here, and I'm sad for my children that they didn't have the opportunity to spend more time with her because she was an extraordinary person."
Tucci's children helped him through the loss of his wife, and then again during his recent cancer battle.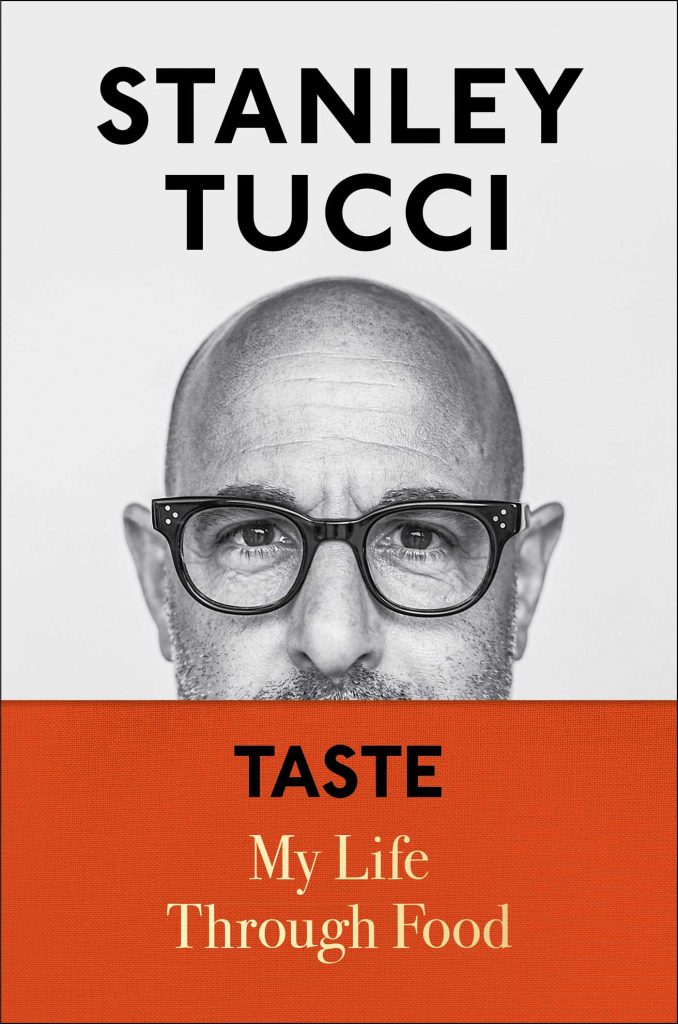 The Devil Wears Prada star explained that he had to beat cancer, if only because he had so much to teach his then newborn daughter Emilia.
"There was no way I wasn't going to make it," Tucci told the Times. "I've wanted to tell for a long time the story of Italy and the disparate cuisine in every region."
Emilia, whose mother is the literary agent Felicity Blunt, arrived on the scene halfway through Tucci's treatments. It is the couple's second child and Tucci's fifth.
Tucci shares his cancer journey and note in his new memoir, Taste, which is on bookshelves now.
Related: Fragrance Maven Jo Malone Lost Her Sense of Smell From Chemo During Her Breast Cancer Battle; How to Manage Chemo Side Effects
Why Chemo and Radiation Affects the Mouth
Stanley Tucci had to contend with a particularly painful ulcer due to his radiation treatment targeting his mouth.
Chemotherapy can also leave some people with painful side effects that make eating, drinking, and even brushing their teeth a problematic process.
"Your tongue starts to feel super wrong, kind of like you put it against a shredder or something," Dr. Danoosh Amrooei, a breast cancer survivor and dentist at Monaco Dentistry in Apollo Beach, Florida, previously told SurvivorNet.
"Depending on the chemo, your side effects could be better or worse, but I know with the chemo that I underwent that you get really sensitive teeth and gums … even something like brushing your teeth becomes really painful."
After just her first treatment, Dr. Amrooei began experiencing pain, discovering that she could no longer use her electric toothbrush because of her suddenly sensitive teeth and gums.
These treatments aim to kill the cancerous cells building inside the body but often kill healthy cells in the process. The cells inside the mouth are ones that usually end up as ancillary victims during treatment.
Among the most common oral symptoms are:
Sensitive or painful teeth and gums
Burning, peeling, or swelling of the tongue
Dry mouth
Taste bud alterations
Infection
Why Radiation Makes It Difficult to Taste, Swallow Food
Why Oral Health Is Crucial During Cancer Treatment
Individuals receiving chemotherapy or radiation like Stanley Tucci must keep their mouths as clean as possible so that bacteria that could damage their weakened immune system does not build up.
Dr. Christina Wood, a dentist at Station Dental in Colorado, told SurvivorNet that she recommends all chemo patients visit a dentist before treatment.
In addition to a regular check-up, individuals should also request a fluoride treatment, said Dr. Wood.
"These provide a high dose of fluoride for your teeth to help increase mineralization of the enamel [strengthen the teeth] and prevent mucositis [painful mouth inflammation]," she explained in a previous interview with SurvivorNet.
She also shared a list of tips for once chemo starts to mitigate pain and keep the mouth clean:
Try to have a dental exam and teeth cleaning before chemo starts
Steer clear of mouthwash with alcohol in it; this can be extremely painful for sensitive gums and teeth
Stay away from spicy and acidic foods, which can exacerbate pain
Try eating foods that can soothe the mouth, such as dairy items
Keep different toothpaste options as your tastebuds change during chemo, and certain flavors might suddenly become unappealing.
Steer clear of whitening toothpaste, which has more grit and can further irritate the gums.
If your treatment is making you vomit frequently, try mixing 1/4 teaspoon of baking soda with 1/8 teaspoon of salt and 1 cup of warm water as a mouth rinse; this can help make your mouth less acidic, which can protect the enamel on your teeth.
What Does Radiation Feel Like
Learn more about SurvivorNet's rigorous medical review process.
---