Fashion Icon Karl Lagerfeld was known for combining serious high fashion with camp, and injecting new life into couture brands. He recently died of pancreatic cancer.
We don't know everything about Lagerfeld's case, but we do know that some types of pancreatic cancer can be very difficult to treat. "It is the solid tumor cancer that has the worst prognosis. It is right now the third leading cause of cancer death, soon to be the second leading cause of cancer death in the United States," says Dr. Allyson Ocean, Medical Oncologist at Weill Cornell Medical Center. "Mortality is rising because it is caught so late and we don't have enough effective medications against the cancer."
Read More
"The cancer cells are surrounded by what is called a stroma, and the stroma serves as a barrier for medications to get in to the cancer to kill it," says Dr. Ocean. Stroma is tissue that surrounds the cancer tumor. "So chemotherapies have a hard time getting in, radiation has a hard time penetrating. Think of pancreatic cancer as an oatmeal raisin cookie and the raisins are actually the cancer cells, and the cookie part is actually all the stroma around it. And imagine having to navigate through all that stroma for a treatment to be able to get into a cell to kill it. So that's why the treatments just really aren't good enough to penetrate the cancer. But we're improving, we're getting better treatments."
Right until the end, Lagerfeld continued to build on his long and illustrious career. He is best known as the creative director for Chanel, a position which he occupied for 36 years after reviving the brand when he first arrived. He designed the Grand Palais sets for six Chanel collections per year, according to Vogue Magazine, and invented the traveling pre-season show. He was creative director for a number of other designer brands during his life, including Fendi and Chloe. Below, we've collected some old coverage of Lagerfeld and his designs.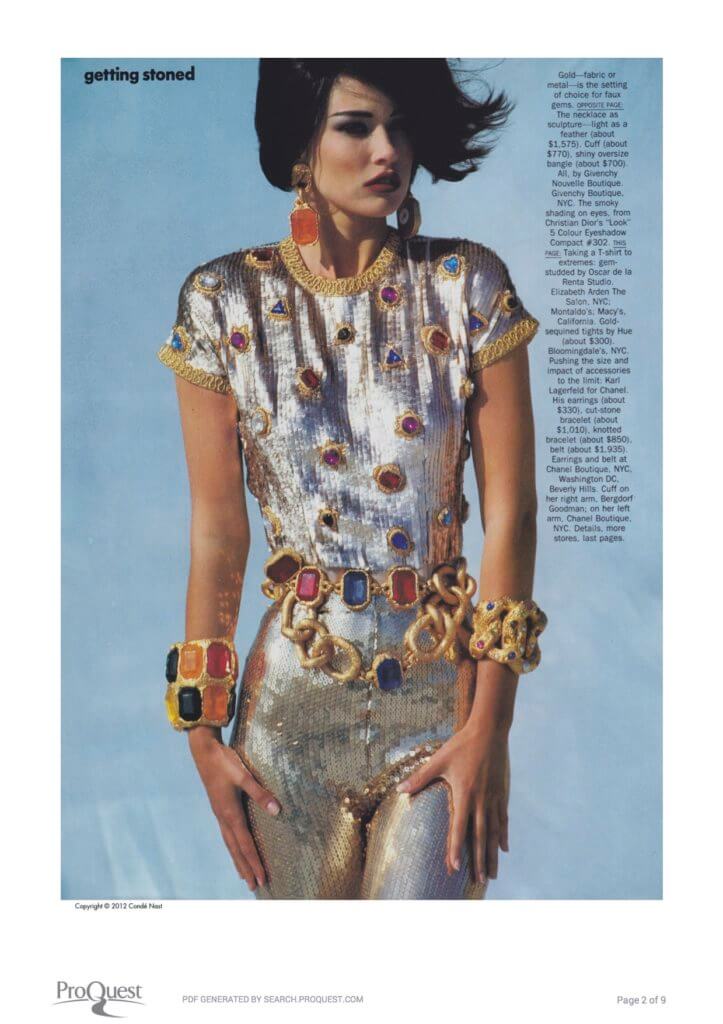 This page from the August 1st, 1990 issue of Vogue Magazine is part of a spread called "Getting Stoned. Gemstones: The bigger, the brighter, the better. When it comes to faux jewels, designers can't hold back, scattering them on everything from evening dresses to handbags." "Pushing the size and impact of accessories to the limit: Karl Lagerfeld for Chanel," page 2 of the spread reads.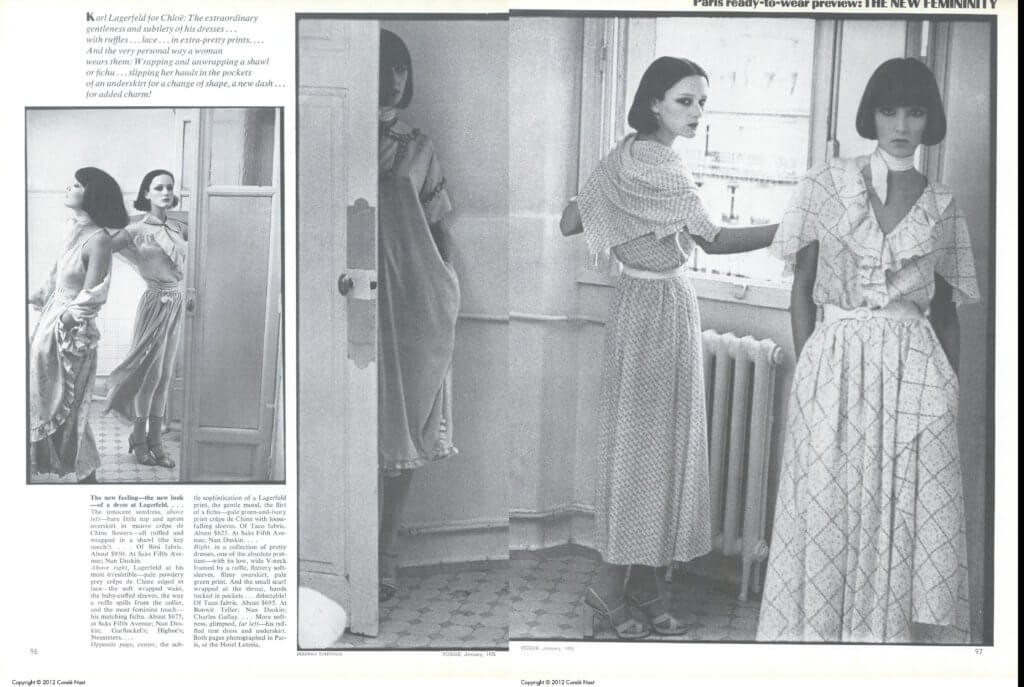 In a six page spread in the January 1st, 1975 issue of Vogue Magazine, the fashion community's exuberance over Lagerfeld's unique ability to tap into the existent culture of femininity and reinvent it at the same time is potent. The article's cover explains, "In Paris, Karl Lagerfeld and Sonia Rykiel showed clothes that said everything we feel about fashion today–and tomorrow–in their charm, in their totally feminine appeal, in the fabrics, in the little touches… in the whole new attitude of dressing they express."
The two pages pictured here are the last two in the series, and focus on Lagerfeld exclusively. "Karl Lagerfeld for Chloe: The extraordinary gentleness and subtlety of his dresses… with ruffles…lace…in extra-pretty prints… And the very personal way a woman wears them: Wrapping and unwrapping a shawl of fichu… slipping her hands in the pockets of an underskirt for a change of shape, a new dash… for added charm!" this page reads (top left).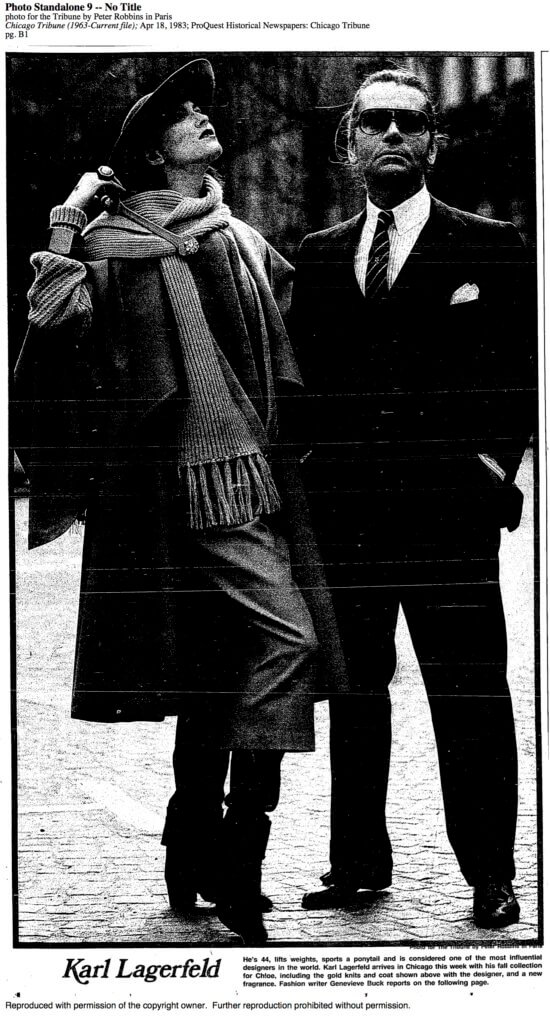 Chicago Tribune's April 18, 1983 issue reports on Karl Lagerfeld's arrival in Chicago with his fall collection for Chloe. "He's 44, lifts weights, sports a ponytail and is considered one of the most influential designers in the world. Karl Lagerfeld arrives in Chicago this week with his fall collection for Chloe, including the gold knits and coat shown above with the designer, and a new fragrance."
Learn more about SurvivorNet's rigorous medical review process.