If you are a makeup lover, and you are wondering whether your cosmetics are safe, there's a lot to know about the new FDA alert on Claire's cosmetics and asbestos.
The Food and Drug Administration issued a new safety alert on Claire's Eye Shadows, Compact Powder, and Contour Pallette, which tested positive for a specific type of asbestos called tremolite asbestos. "The FDA is advising consumers not to use certain Claire's cosmetic products because they may be contaminated with asbestos fibers," says the statement. According to the alert, a few batches of Claire's Eye Shadow, Claire's Compact Powder, Claire's Contour Palette tested positive.
Read More
"In order for [asbestos] to be dangerous, you have to be able to breathe it in– not just any kind of asbestos, but certain forms of long skinny fibrous asbestos," says Dr. Thomas Sporn, pathologist at Duke University Hospital. "With cosmetic products, they contain talc, and talc is a naturally occurring silicate product— it's just magnesium silicate, and it itself is not fibrous. For any of these to be dangerous, they have to fibrous, which means long skinny needles. Talc itself is more plate-like. It's used for industrial material, but it's also used for some cosmetic products."
But talc, though not dangerous itself, can be contaminated with asbestos, depending on how and where it was mined, according to Dr. Sporn. "Depending on where its mined from, there is some talc that is contaminated by certain forms of asbestos. Not every talc mine is contaminated by asbestos. There is at least a theoretical possibility that talc could be contaminated with asbestos," says Dr. Sporn.
Still, even if talc-base cosmetic products are contaminated with asbestos, there isn't a lot of evidence to suggest it can get into the body and cause disease through the skin, according to Dr. Sporn. "The way that asbestos gets into the body is not topically. It's all through airborne inhalation. I don't know of any literature to say, other than in animal models, that asbestos can get into the body percutaneously [through the skin] causes disease," he says. "Years ago, when they were finally figuring out that asbestos was dangerous, they would dump raw asbestos into the body cavities of rats. That would cause disease, yes."
In a lot of countries, asbestos is banned altogether. "It's banned in the European Union, in Australia, and in Japan, but we still mine certain types in the United States and Canada," says Dr. Sporn.
The most common type of asbestos-linked cancer is mesothelioma, a cancer that begins in the lining of the two chest cavities. "Lining each of these cavities is a membrane," says Dr. Joseph Friedberg, Head of the Division of Thoracic Surgery at the University of Maryland School of Medicine.  "You can see through it in a normal person. It's called the pleura. And it starts at the root of the lung, then goes along the ribs, then comes down along the diaphragm, which is your breathing muscle. And then it folds back on itself, and it coats the entire surface of the lung."
While other cancers may travel to the pleura, mesothelioma begins there. "This membrane, the pleura, is a very common place for cancers to spread to. Breast, colon, lung, you name it, they all go there, and almost by definition, if it's there, it's a stage four, advanced cancer.  It's very difficult to treat," says Dr. Friedberg. "It's a very unusual place, however, for cancers to start, and of the unusual cancers that can start there, mesothelioma is the most common one.  And it's the cancer which the overwhelming majority of the time is caused by asbestos."
"The average or the normal survival is typically about one to maybe two years, but is usually cited around a year from the time of diagnosis.  So, it's one of the most deadly cancers known to man," Dr. Friedberg continues. "The standard of care treatment for this disease, at this point, remains a combination chemotherapy.  But this is a terrible cancer, so the response rate, the optimal response rate is 40%, meaning 60% of patients don't even respond to the standard of care treatment."
But in this case, the alert is most likely a cautionary measure. "The FDA requires drug manufacturers to issue elaborate safety reporting for a product to be released. I imagine they are acting out of an abundance of caution here," says Dr. Sporn.
Following up on tests done in 2017, the FDA wanted to get some more information. "The FDA sampled and had tested targeted cosmetic products following reports of contaminated cosmetics marketed by Claire's. Testing was conducted on behalf of FDA by the Occupational Safety and Health Administration and AMA Analytical Services, Inc," says the safety alert.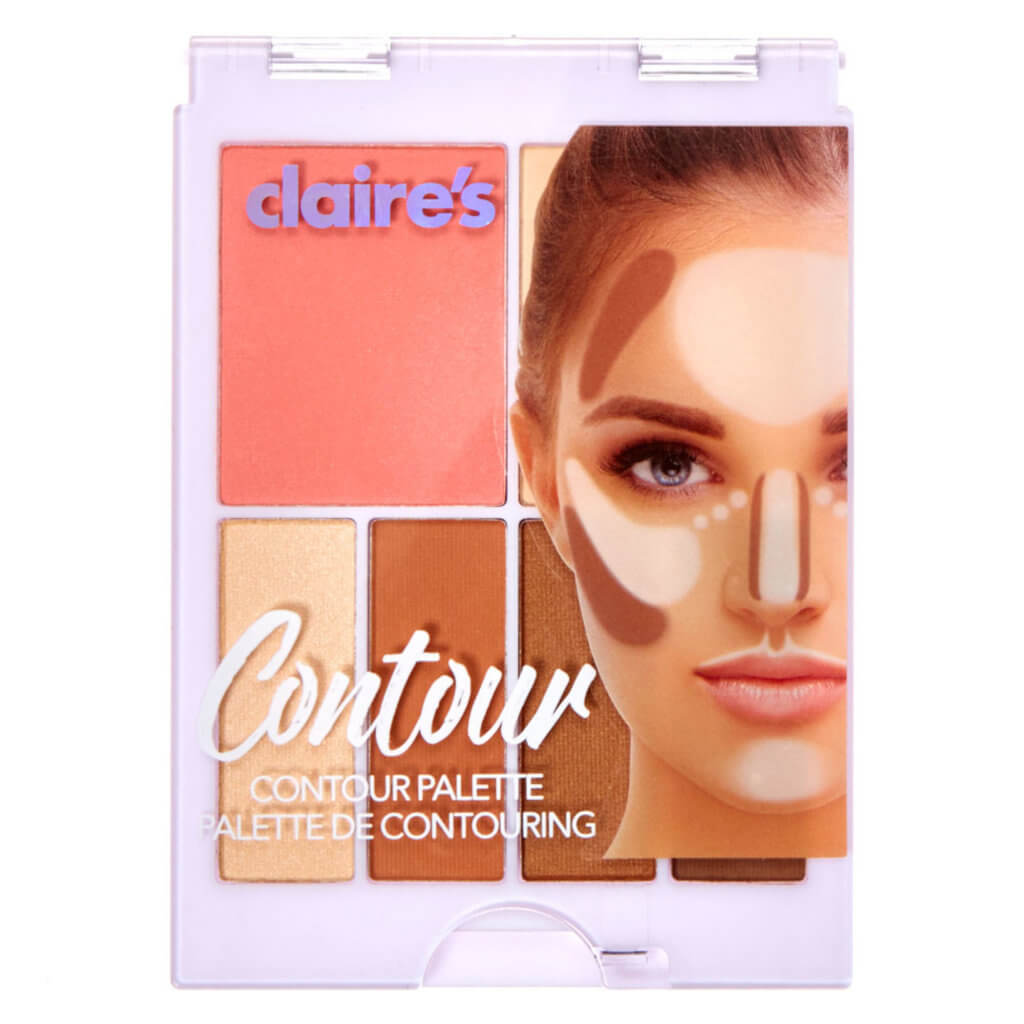 After Claire's denied the FDA's request for a recall, the FDA decided to put the alert out to consumers. "Claire's has refused to comply with the FDA's request, and the agency does not have authority to mandate a recall," says the statement. "The FDA is therefore warning consumers not to use these products and will continue to communicate our safety concerns about them. We strongly encourage consumers and health care providers to report cosmetic-related adverse reactions to the FDA's MedWatch reporting system or a consumer complaint coordinator."
"Out of an abundance of caution, we have removed the three products identified by the FDA from our stores, and are also removing any remaining talc based cosmetic products," Claire's says in its statement. "We will honor returns of any Claire's talc based cosmetics."
The company does not believe that there is firm evidence of the carcinogen. "There is no evidence that any products sold by Claire's are unsafe," the company adds. "In early 2018, the three items identified by the FDA were extensively tested by multiple independent accredited laboratories, and all products were found to be compliant with all relevant cosmetic safety regulations."
The warning is mostly for people who already own the products, not for current or future buyers. "Consumers who have these batches/lots of Claire's Eye Shadow, Compact Powder, and Contour in their home should stop using them. Claire's has informed us that it does not believe that affected products are still available for sale," says the FDA's statement.
Asbestos is found in and around talc, often used in plastics, paints and cosmetics, and has been linked to lung and other cancers. "Asbestos is a naturally occurring mineral that is often found near talc, an ingredient in many cosmetic products. Asbestos however, is a known carcinogen and its health risks are well-documented," says the FDA. "During talc mining, if talc mining sites are not selected carefully and steps are taken to purify the talc ore sufficiently, the talc may be contaminated with asbestos."
Learn more about SurvivorNet's rigorous medical review process.