Focusing on the Positive Amid Cancer
Actress Susan Sullivan, 80, revealed she was diagnosed with lung cancer and has since undergone successful surgery. She says she is now "cancer-free."
Lung cancer often doesn't cause symptoms until it has already spread outside the lungs, making it harder to catch in its early stages.
Treating lung cancer depends on the cancer's location and how advanced it is. Treatment options include surgery, chemotherapy, radiation therapy, targeted therapy, or a combination of these treatments.
Lung cancer surgery options for non-small cell lung cancer in its early stages include wedge resection (where a piece of the lung is removed) and a lobectomy or segmentectomy (removal of a lung segment). The risk of recurrence still exists even if the surgery is successful.
Advancements in treatment for patients in both early and later stages exist thanks to immunotherapy (which uses the body's immune system to help fight the cancer) and targeted therapy, which targets specific cancers with drugs or other treatments designed to attack them.
Veteran actress Susan Sullivan, 80, best known for her roles in "Castle," "Falcon Crest," and "Dharma and Greg" says her recent lung cancer diagnosis comes as a surprise. However, she remains optimistic about her prognosis and wants to approach her new journey with "humor and hope."
Lung cancer is one of the most common forms of cancer and is often tricky to detect in its early stages. While the resilient actress decided to fill her journey with positivity, continued advancements in lung cancer treatment also offer patients added hope with the help of promising immunotherapies and targeted therapies.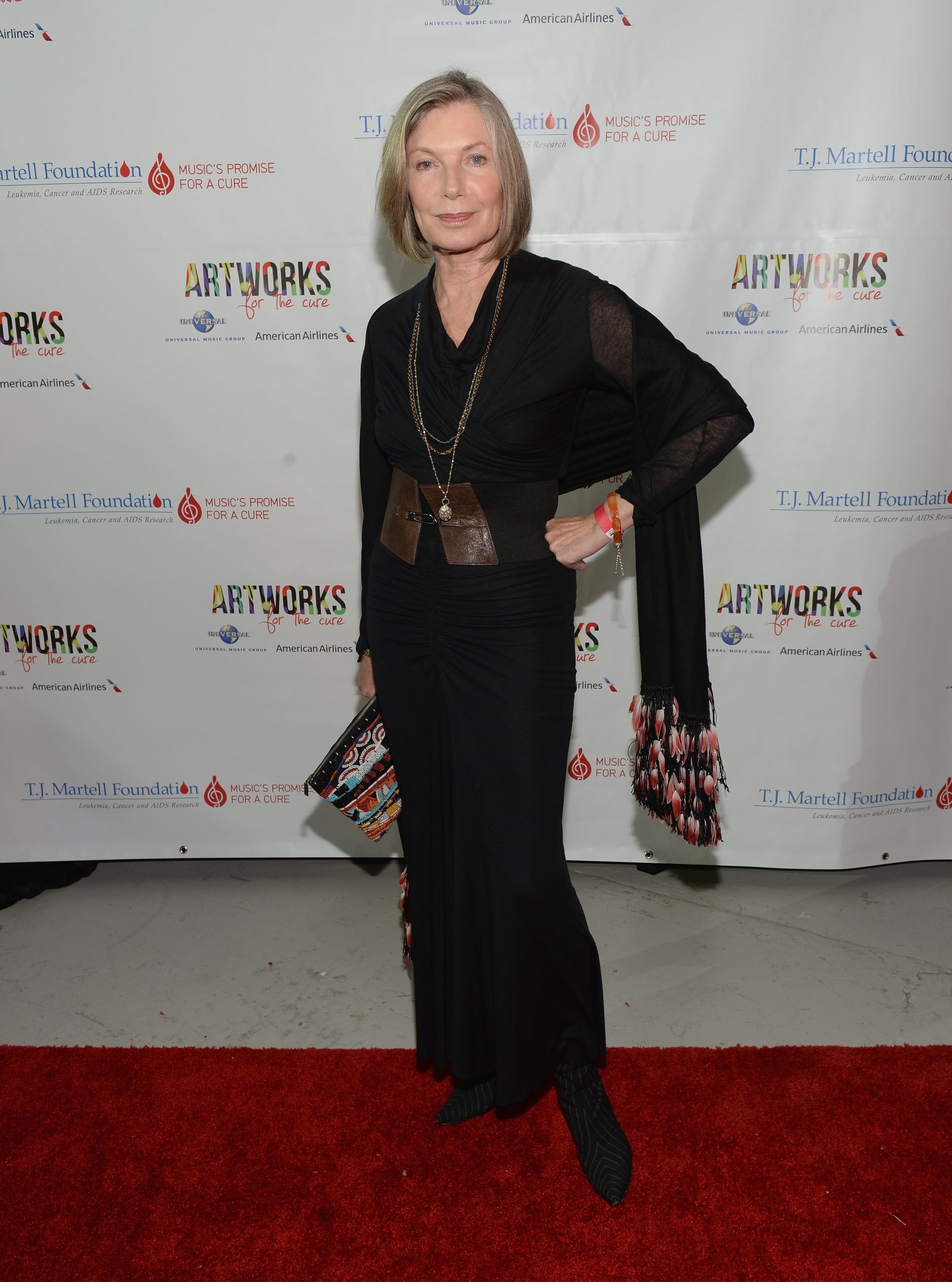 Read More
The Emmy-nominated star publicly revealed her cancer diagnosis with supporters in an X social media post. The photo in the
post
shows Sullivan in a hospital setting, preparing to undergo surgery. "Life's surprising little turns try to be ready for them with humor and hope," the post read before concluding with "On we go," Sullivan captioned her post. She thanked concerned supporters for the well-wishes after revealing her diagnosis. She
said
her surgery was successful, and "the healing process is a struggle."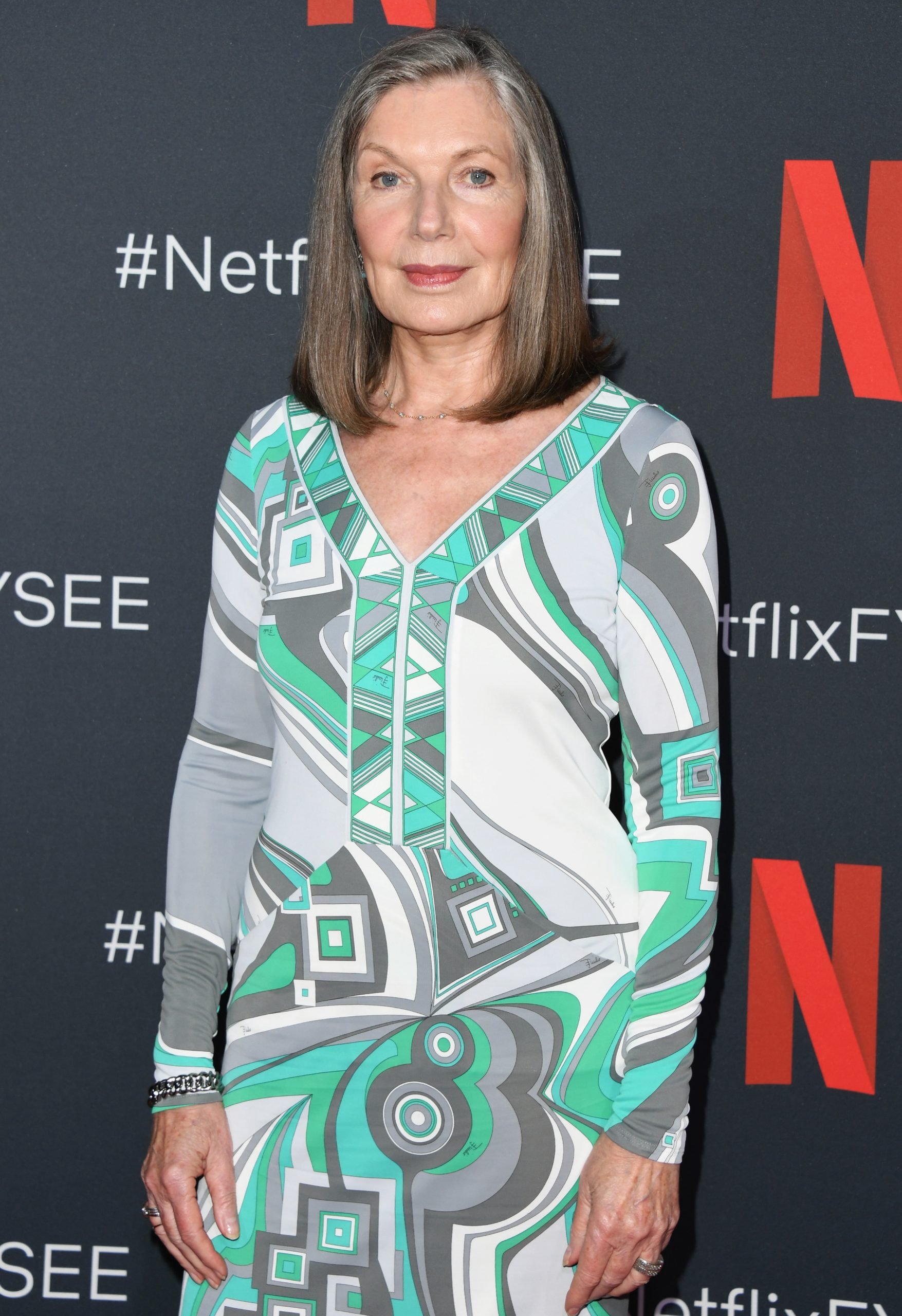 It remains unclear at this time exactly when the actress was diagnosed and the type and stage of her lung cancer before it was treated. Another social media post indicates her journey had been going on for a while before treatment.
"Wanted to share with all those friends who have made this journey with me, and that's you! I'm cancer-free! You can't do this one alone. Takes a family of friends and, if you're really lucky, a good man thank you, Connell!!" Sullivan said in a follow-up social media post.
Early-stage lung Cancers Can Potentially Be Cured With Surgery
Again, while we do not know specific details about Sullivan's lung cancer diagnosis because she said surgery was able to rid her body of the cancer, it does offer us a clue.
Most but not all early-stage Non-small cell lung cancers (NSCLC) can be surgically removed. This can be followed by chemotherapy.
Only "21% of all early-stage NSCLC cases end up undergoing surgical removal," according to the American Cancer Society. This number may be so low because surgery can be a taxing treatment for the body.
Common lung cancer surgery options include:
Wedge resection if the tumor is small and located outside the lung. A piece of the lung (in the shape of a wedge) is removed, and lung function is unaffected.
Lobectomy, or segmentectomy, involves the removal of a certain segment of the lung (a lobe).
To be eligible for this type of treatment, patients need to be in good health, have sufficient lung function, be able to retain sufficient lung tissue for normal function after surgery and have a tumor that can be resected without damaging vital organs or major blood vessels.
Despite successful surgery, lung cancer tends to return, and its five-year survival is only 65%. Thus, a significant need exists to improve the outcomes for early-stage patients.
Understanding Lung Cancer
Lung cancer forms when cancer cells develop in the tissues of the lung. It is the second most common form of cancer and the leading cause of cancer deaths in both men and women in the U.S., SurvivorNet experts say. It's "completely asymptomatic," says thoracic surgeon-in-chief at Temple University Health System Dr. Joseph Friedberg.
"It causes no issues until it has spread somewhere. So, if it spreads to the bones, it may cause pain. If it spreads to the brain, it may cause something not subtle, like a seizure," Dr. Friedberg adds.
Scans such as X-rays can help doctors determine if a shadow appears, which can prompt further testing for lung cancer.
Lung cancer often doesn't cause symptoms until it has already spread outside the lungs, according to SurvivorNet's experts.
There are two main types of lung cancer grouped based on how they act and how they're treated:
Non-small cell lung cancer (NSCLC) is the most common type, making up about 85% of cases.
Small cell lung cancer (SCLC) is less common but tends to grow faster than NSCLC and is treated very differently.
Smoking causes most cases of this cancer. The CDC reports that Tobacco smoke contains more than 7,000 different chemicals, at least 70 of which are known to cause cancer.
If you quit smoking, you can significantly reduce your risk of developing and dying from the disease.
Some people with lung cancer may experience symptoms such as:
A cough that doesn't go away, that gets worse, or that brings up bloody phlegm
Shortness of breath
Fatigue
Chest pain
Hoarse voice
Appetite loss
Weight loss
If you are experiencing these kinds of symptoms consistently, contact your doctor for further tests.
WATCH: Surgical Options for Lung Cancer
Treatment options for lung cancer depend on its type, location, and staging. Treatment methods generally include surgery, chemotherapy, radiation therapy, targeted therapy, or a combination of these treatments.
Treatment Advances for Lung Cancer
Lung cancer patients battling the disease in its early stages may find added hope with a promising immunotherapy drug called Keytruda (pembrolizumab). The drug has shown promise at lowering the chance of disease progression if given before and after surgery.
WATCH: Immunotherapy and Targeted Therapy for Lung Cancer
Keytruda is already approved to treat metastatic (stage 4) non-small cell lung cancer, and it "has been shown to improve survival time for patients in a meaningful way," lead author Dr. Heather Wakelee, medical oncologist and thoracic specialist at Standford Medicine, told SurvivorNet.
Giving the targeted therapy drug Tagrisso after surgery to some patients with non-small cell lung cancer – the most common type of lung cancer – with the EGFR gene mutation may reduce their risk of death by half, according to "compelling" new data.
A recent study says that Osimertinib (trade name Tagrisso) showed an overwhelming improvement in the treatment outcomes for early-stage NSCLC patients with EGFR mutations who had their tumors removed, reducing their risk of death by 51%.
Questions for Your Doctor
If you are diagnosed with lung cancer and are concerned about the long-term impacts, here are some questions you can ask your doctor.
Has my cancer spread to other parts of the body?
Based on my cancer stage, what are my treatment options?
What are the side effects of my recommended treatment?
Are there ways to help minimize the effects of treatment?
How long will I be unable to work or carry out my daily activities?
What financial resources are available to get the treatments I need?
Learn more about SurvivorNet's rigorous medical review process.