Gum Disease Raises Risk for GI Cancers
Gum disease raised risk for stomach and esophageal cancer by 52% and 43%.
Losing two or more teeth increases risk further.
Staying on top of oral health can keep cancer risk at bay.
How's your dental hygiene? Because making sure it's good could save your life! Flossing every day may be another healthy lifestyle choice that can reduce your cancer risk.
A new study in the journal Gut
found that gum disease substantially ups your odds for stomach and esophageal cancers. How do you  help avoid gum disease? It's simple… floss.
Related: Gloria Vanderbilt, Socialite, Fashion Icon, and Mother to Anderson Cooper, Died of Advanced Stomach Cancer at Age 95
Read More
Experts in both gut cancers and dental health have several theories to explain the connection between these diseases. And, they offer advice on how to lower your risk.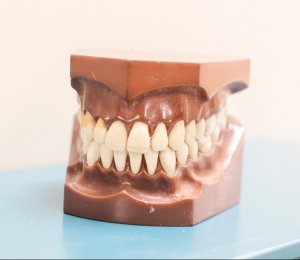 What the Research Tells Us
Researchers kept track of 148,144 adults for about twenty years. During that time, there were 199 cases of esophageal cancer and 238 cases of stomach cancer in the group. When researchers analyzed the medical and dental records of everyone in the study, they found that the ones who'd had gum disease at some point were 43 percent more likely to get cancer of the esophagus and 52 percent more likely to get stomach cancer than others.
Let's put that in perspective. The average man's lifetime chance of esophageal cancer is 1 in 125. But, for men with gum disease, the study says, the odds are 1 in 87. As for stomach cancer, one in 95 men develop it in their lifetime. Unless you have gum disease. Then your chances are closer to one in 65. Women have slightly lower odds of getting either of these cancers. Gum disease has a similar effect on those chances. People who'd lost two or more teeth because of gum disease had a little bit higher risk.
Related: Kim Kardashian-West Shares Moving Tribute To Father Robert Kardashian, Who Passed Away From Esophageal Cancer — Finally There Are New Treatment Options
The Mouth is the Gateway to the Stomach
Bacteria that grow in your mouth when you have gum disease could be making their way into your gut. These bacteria can also get into your bloodstream.
"If there's inflammation in the gums, it lets bacteria into the blood stream and carries it away to distant organ sites," says Yvonne Kapila, DDS, vice-chair of periodontology at the Helen Diller Family Comprehensive Cancer Center at UC San Francisco, to SurvivorNet.
Related: New Hope For Esophageal Cancer Patients — Immunotherapy Opdivo Approved For Treatment Of Advanced Esophageal Cancer
Inflammation also wreaks all sorts of other havoc. "In general, inflammation increases risk of chronic diseases, including heart disease and cancer," says Hitendra Patel, MD, a medical oncologist who treats gastrointestinal cancers at UC San Diego Moores Cancer Center.
Other Cancer Risk Factors Could Cause Gum Disease
It's probably not a coincidence that some of the major risk factors for various cancers – older age, smoking, stress, an unhealthy diet, and obesity – raise your risk for gum disease, too. So, it could be, Patel says, that gum disease is just a visible sign of all these other factors already at work in your body.
What You Can Do
If you have ever had gum disease, there's plenty you can do to manage your risk. "First, stay on top of your oral health," Kapila says, "to make sure you don't revert back." That means completing all prescribed treatments and keeping good oral health by brushing and flossing every day. "This can change the microbiome in your mouth."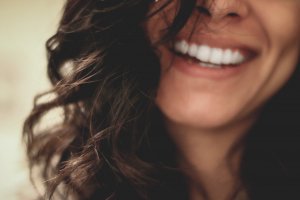 Daily brushing, flossing and mouth wash will help anyone avoid gum disease in the first place.
And, whatever the state of your oral health, take stock of your other risk factors for gastrointestinal cancers. Multiple factors add up to higher risk. You can reduce your odds of developing these cancers, Patel says, "By not smoking, minimizing alcohol intake, avoiding processed foods and meats, eating more fresh fruits and vegetables, getting adequate exercise and maintaining a healthy body weight."
Learn more about SurvivorNet's rigorous medical review process.