Mister Rogers' Life Lessons
Fred Rogers, better known as Mister Rogers, passed away 18 years ago at the age of 74 due to stomach cancer.
Rogers was known as a beloved minister, author, and creator of preschool TV series Mister Rogers' Neighborhood, where he shared important life lessons throughout his life.
Rogers talked about the importance of recognizing our own strength, being mindful, and appreciating small moments, which are invaluable lessons to both children and adults.
It's been 18 years since
Fred Rogers
, better known as Mister Rogers, died at age 74 after a battle with
stomach cancer
. Throughout his lifetime, the beloved TV icon taught us invaluable life lessons that were filled with love, strength, and community. This cancer warrior's legacy lives on.
An acclaimed author, minister and creator of iconic preschool TV show Mister Rogers' Neighborhood, Rogers' love and positivity impacted so many. During the summer of 2002, Rogers visited his doctor complaining of severe stomach pains. After tests and evaluations, he was diagnosed with stomach cancer in October 2002. Initially, he delayed treatment in order to serve as the Grand Marshall at the Rose Parade in January 2003. Following the event, he went through stomach surgery, but passed away a month later.
Read More
Related: America's 'Best-Loved' Actor, John Wayne, Died 41 Years Ago Of Stomach Cancer; His Impressive Legacy Continues
This warm and beloved TV figure preached positivity to his audience, and in the process shared very important life lessons along the way.
Be Mindful & Humble
Whether it's towards people or learning about historical events, Rogers always stressed the importance of being mindful of struggles and always staying humble during adversity. It turns out, this lesson can be an extremely helpful tool when dealing with a cancer journey. Many experts say practicing
mindfulness
can be a helpful way to prioritize and strengthen your
emotional well-being
. This can be invaluable, especially since studies show that cancer patients who are able to
stay positive
can see better treatment outcomes.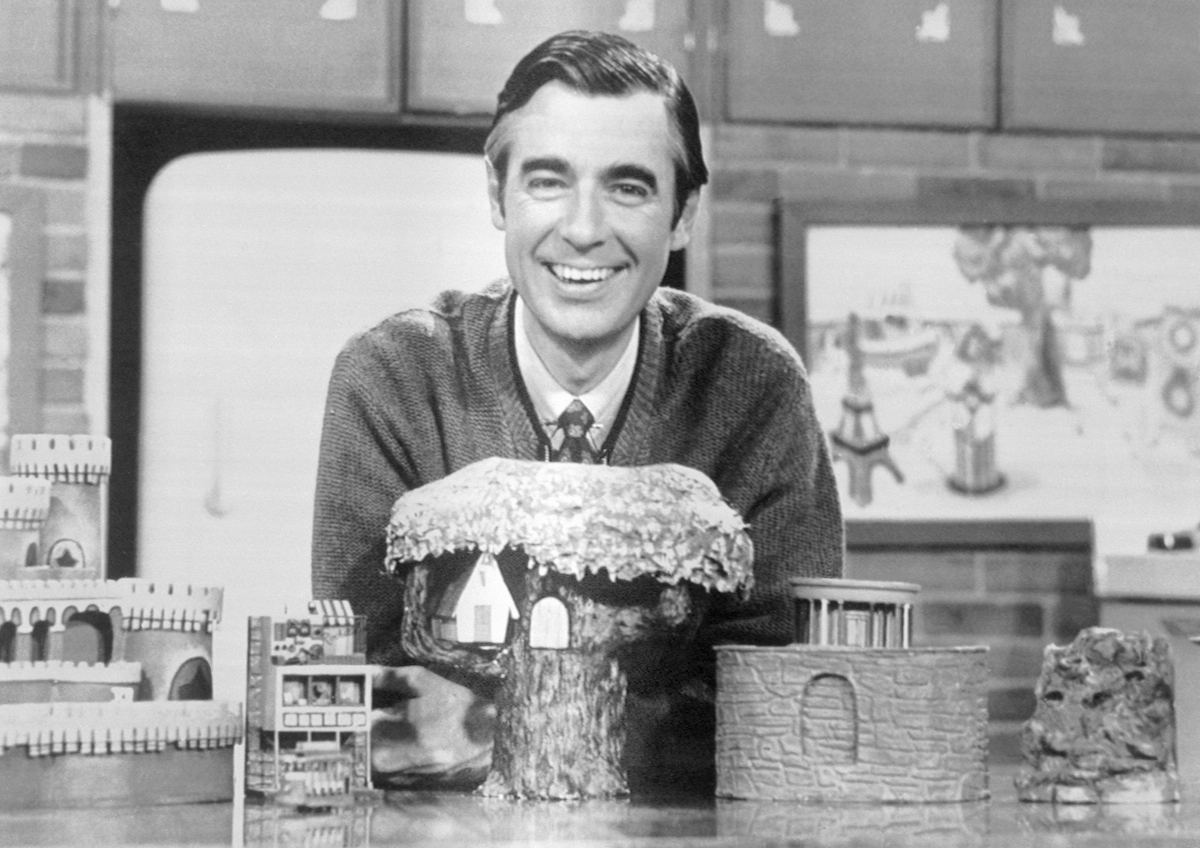 You Are Important to Others
Sometimes, it's easy to believe that you're completely alone and have no one in your corner. However, Rogers regularly emphasized that even if you have those thoughts, you are loved by many even those you may not have assumed. In order to give love, it's often necessary to feel the love from others. This can come in many different forms, whether it's support or companionship. Feeling isolated during a cancer battle is common, especially since it's a journey that others sometimes cannot relate to. However, in order to push through treatment, it's critical to have a support system. This can reaffirm that you are loved and cared for.
Related: I Wanted to Be Me Again, But I Also Needed Their Help Finding That Support System
Be Your Honest Self
In order to love others, the first step is loving yourself. This forces all of us to take a step back and embrace every side of ourselves even the sides that we sometimes like to hide. Oftentimes, the first step in this process is accepting our vulnerability and parts of us that we perceive as weaknesses. In fact, experts have told SurvivorNet that embracing vulnerability is an essential step in pushing through cancer treatment.
Dr. William Breitbart explains why vulnerability is a major step in a cancer journey
Small Moments Can Be The Most Special
It's easy to believe that huge moments are make the biggest impact. However, that isn't necessarily true especially during something as difficult as a cancer journey. Sometimes, the smallest things, such as doing activities you enjoy, can make a world of difference. Special moments don't always have to be huge celebrations, but instead something as simple as a walk in the park, quality time with a loved one or movie night. No matter what you do, always appreciate a special moment no matter how big or small.
Related: What Still Brings You Joy? Your Emotional Health is So Important to Living with Cancer
Recognize Your Own Strength
Rogers always made it clear that we are all stronger than we may realize. Some people may only define strength as physical fitness, but it's actually so much more than that. Strength comes in many different forms, and during something as difficult as a cancer journey, it's pushed to the limits. However, many cancer survivors have told SurvivorNet that by facing cancer, it made them recognize how strong they all are. No matter what you're going through, it's important to channel all of that strength and try to overcome it.
Related: Climber Sean Swarner Beat Cancer Twice Before Age 20, Climbed Mount Everest, & Now Helps Cancer Survivors Realize Their Own Strength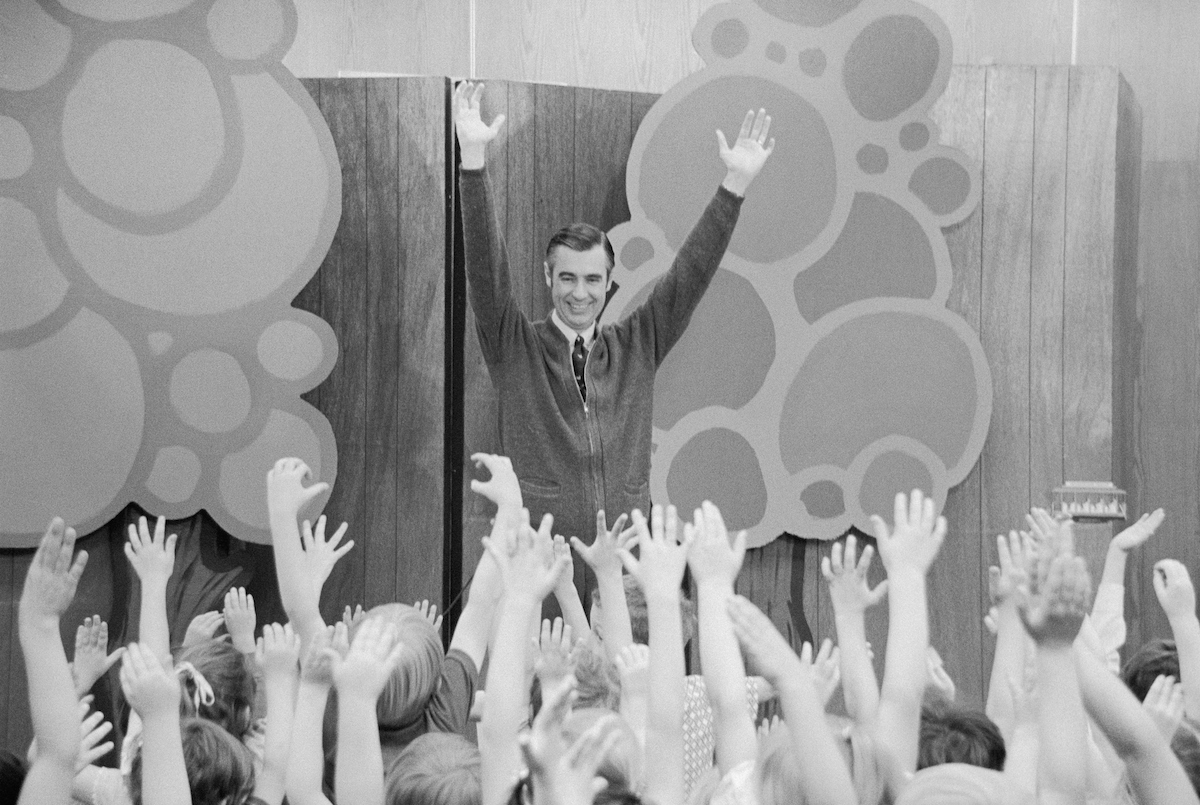 Learn more about SurvivorNet's rigorous medical review process.