The Importance of Early Detection
Paige Spiranac, 29, took to social media on Tuesday afternoon to inform her fans about a recent health scare. A doctor found a lump in her breast two months ago, but thankfully, a biopsy revealed it wasn't cancerous.
A biopsy can help doctors determine if breast cancer is present, what subtype of the cancer it is, and what the best course of treatment may be.
If your doctor orders a biopsy, be sure to ask for instructions about what to do to prepare for the procedure and what potential side effects to be aware of.
Paige Spiranac, 29, took to social media on Tuesday afternoon to inform her fans about her recent health scare.
The Colorado-born golfer, who has been featured in magazines like Sports Illustrated Swimsuit edition and Golf Digest, worried she may have had breast cancer after a doctor discovered a lump in her breast.
Read More
"Sorry for not being as active lately on social media. I went on vacation then had to deal with my health," the
famed golf influencer
wrote on her Instagram story. "During an annual check up, they found a lump in my breast. I recently had to get a biopsy done. It came back negative which I'm so grateful for!" Now, Spiranac is urging others to get checked whenever they feel something abnormal.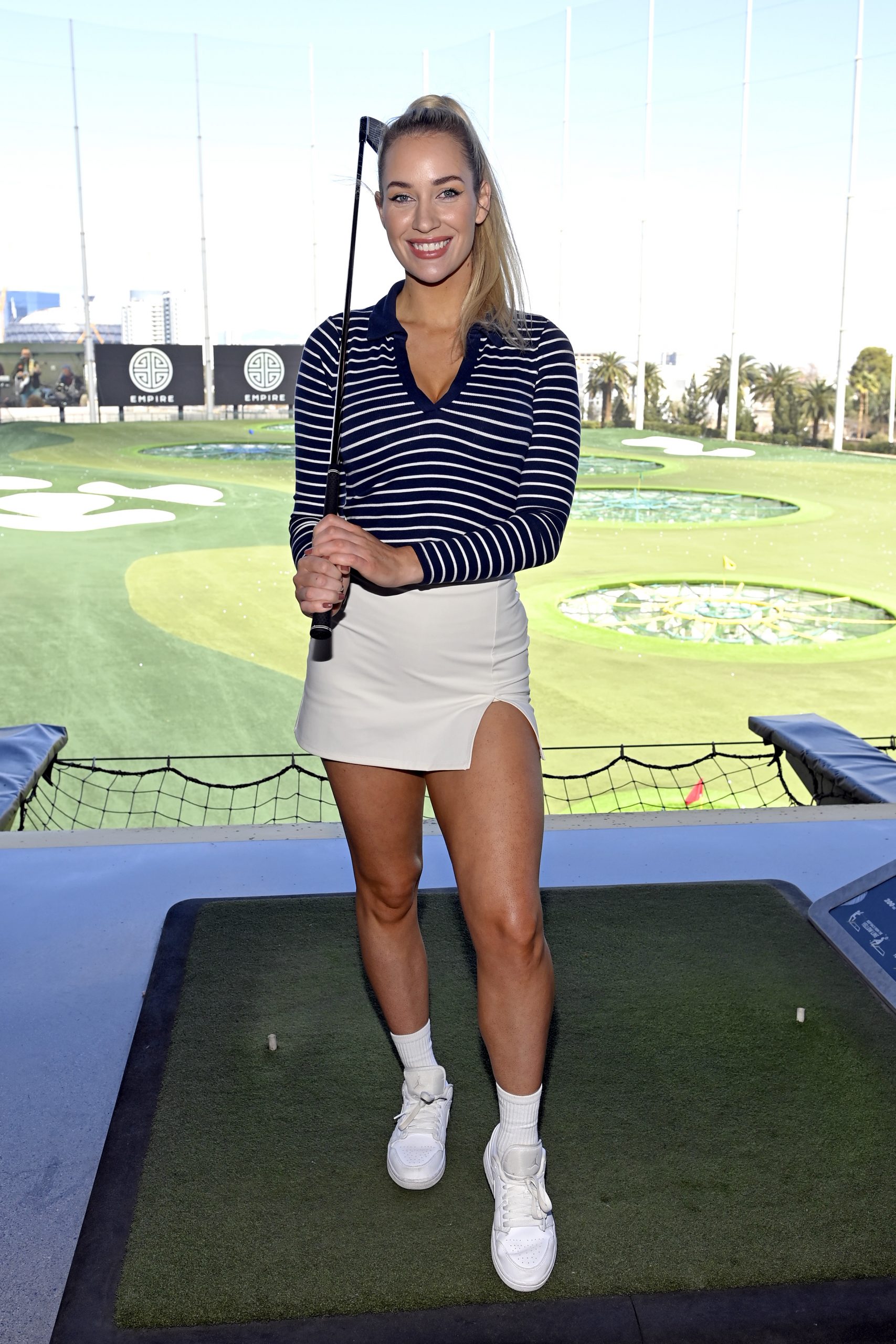 The former professional golfer continued, "A reminder to get your checkups and also that you never know what people are going through behind closed doors so extending kindness is so important.
"I want to thank you guys for always sending so much love and support my way."
Spiranac's life update comes about two months after she revealed how she felt when her doctor initially found the lump in her breast, prompting her to have an ultrasound.
Little life update❤️ pic.twitter.com/R6iS8VedXn

— Paige Spiranac (@PaigeSpiranac) December 27, 2022
In her podcast, Playing a Round with Paige Renee, the golf star said, "I think when you hear those words, 'You have a lump,' you automatically assume the absolute worst. It was just absolutely terrifying."
Spiranac, an influencer who boasts more than 3.7million followers on Instagram, normally posts often on social media, however, as she stressed over the biopsy, she took to the platform less.
The five-foot-seven golfer went about two weeks without posting anything on Instagram since her December 8 post.
She got back to posting a few days before Christmas, with a snap of her in a red and white Santa-themed dress.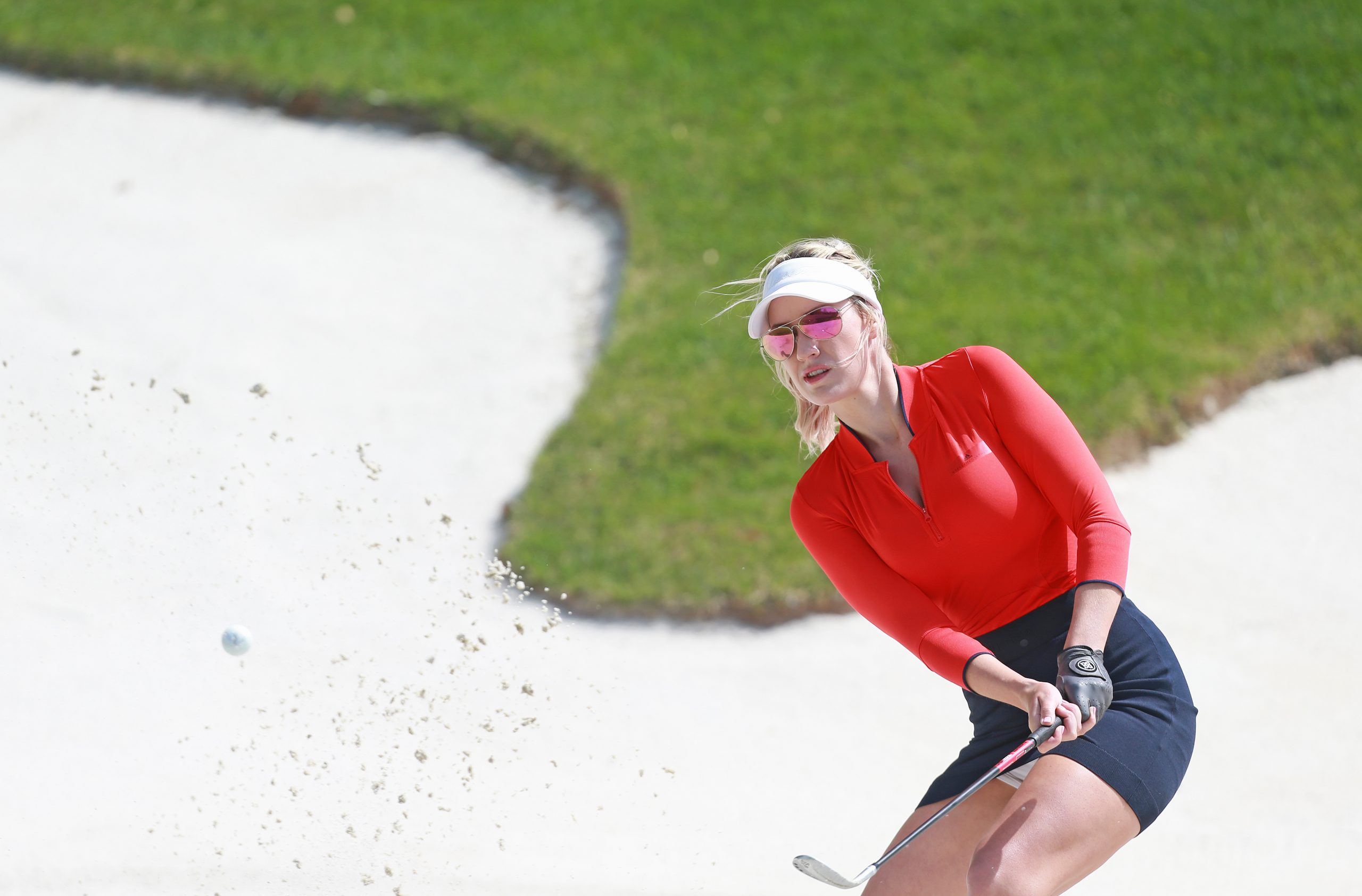 How To Perform Self-Exams
Getting to know how your breasts look and feel may be one of the best ways to recognize when something is not quite right. "When we think about breast cancer prevention and awareness, the first step is that women need to feel comfortable with their breast and know what their breasts feel like normally," says Dr. Elizabeth Comen, a medical oncologist at Memorial Sloan Kettering Cancer Center and an advisor to SurvivorNet. Here's how, according to the National Breast Cancer Foundation:
While standing straight in front of a mirror, place your hands on your hips and look at your breasts for any swelling, bulging, changes in shape of breast or nipple (inverted), redness, rashes, or any fluid leaking. Then do the same with your arms in the air.
Next, while lying down, use your right hand to examine your left breast and vice versa, while using your first three fingers to apply pressure. Ensure you cover the entire breast area, from your collarbone to below your ribcage and from your armpit to your cleavage area. Do the same self-exam standing or sitting up. Be sure to use light to medium pressure for the middle breast area and firmer pressure when feeling deep breast tissue.
Once you get the hang of it, Dr. Comen recommends you do it once a month – after your period. However, it should be emphasized that breast self-examination is NOT a replacement for mammography.
Aggressive Breast Cancer in Young Women
Related: Worried Cancer Nurse, 26, Was Told By Doctors A Breast Lump Was 'Probably Nothing' Or 'Hormonal' Because She Was Young: It Turned Out To Be Cancer
Symptoms of Breast Cancer
Being aware of how your breasts normally look and feel is an important factor when it comes to breast cancer detection. Doing regular self-exams is one way to familiarize yourself with how your breasts normally feel so that you will be able to identify anything out of the ordinary like a lump or hard mass.
Below are some other symptoms to look out for:
New lump in the breast or underarm (armpit)
Any change in the size or shape of the breast
Swelling on all or part of the breast
Skin dimpling or peeling
Breast or nipple pain
Nipple turning inward
Redness or scaliness of breast or nipple skin
Nipple discharge (not associated with breastfeeding)
Of course, these symptoms can be due to things other than cancer. For example, a lot of women experience breast tenderness during certain times in their menstrual cycles. If you're worried — talk to your doctor about it. They may want to perform an exam, or even schedule a mammogram just to be safe.
The Importance of Breast Cancer Screening
Screening for breast cancer is typically done via mammogram, which looks for lumps in the breast tissue and signs of cancer. The American Cancer Society (ACS) says women should begin yearly mammogram screening for breast cancer at age 45 if they are at average risk for breast cancer. The ACS also says those aged 40-44 have the option to start screening with a mammogram every year, and women age 55 and older can switch to a mammogram every other year, or they can choose to continue yearly mammograms.
Getting To Know Your Breasts With Self-Exams
For screening purposes, a woman is considered to be at average risk if she doesn't have a personal history of breast cancer, a strong family history of breast cancer, a genetic mutation known to increase risk of breast cancer such as a BRCA gene mutation or a medical history including chest radiation therapy before the age of 30.
Beyond genetics, family history and experience with radiation therapy, experiencing menstruation at an early age (before 12) or having dense breasts can also put you into a high-risk category. If you are at a higher risk for developing breast cancer, you should begin screening earlier.
In a previous interview with SurvivorNet, Dr. Connie Lehman, chief of the Breast Imaging Division at Massachusetts General Hospital, said people who hadn't reached menopause yet should prioritize getting a mammogram every year.
When Should I Get a Mammogram?
"We know that cancers grow more rapidly in our younger patients, and having that annual mammogram can be lifesaving," Dr. Lehman said. "After menopause, it may be perfectly acceptable to reduce that frequency to every two years. But what I'm most concerned about is the women who haven't been in for a mammogram for two, three or four years, those women that have never had a mammogram. We all agree regular screening mammography saves lives."
Breaking Down the Numbers
You've finished getting your mammogram and instead of getting the all clear, you get a call asking you to return for further evaluation. Nightmare scenario, right? Well, it shouldn't be. More images, including MRI or ultrasound, may be required if the initial pictures aren't clear. For instance, dense breasts, which we discuss elsewhere in this section, can make it hard to distinguish between fatty tissue and a tumor.
Before you let fear or panic take over, remember not to jump to any conclusions. A callback could mean a number of things, but typically, it just means that your doctor wants to investigate something further, to rule out at anything serious.
Here are how the numbers on screenings break down, according to Dr. Connie Lehman, Chief of the Breast Imaging Clinic at Mass General Hospital in Boston: Of the approximately 10 percent of women who get called back, the vast majority will be absolutely fine after more imaging. Only 20 percent of those will need a biopsy – and in the end, just five percent of that group will be found to have cancer.
When You're Called Back After a Mammogram: Breaking Down the Numbers
Still, that period of uncertainty is never an easy time. Waiting to hear more about something that could or could not be out of the ordinary is never easy. But Dr Lehman says the goal is to resolve any uncertainties as quickly as possible. In the meantime, fill your time with healthy distractions until you receive the answers you're looking for. And rest assured that it most likely means nothing at all.
Demystifying the Biopsy — How Does This Procedure Help With Breast Cancer Diagnosis?
Most breast cancers are picked up during screening such as mammograms or ultrasounds. If something is detected during one of these scans, your doctor may order a breast biopsy. It's only natural to feel nervous if a biopsy is ordered after a routine scan, but it doesn't necessarily mean cancer.
If cancer is detected, the biopsy can help determine several important factors when it comes to treatment.
"A biopsy is usually performed by a breast radiologist," Dr. Elisa Port, chief of breast surgery at Mount Sinai Health System, tells SurvivorNet. Dr. Port also notes that in some other cases, a woman will feel a lump in her breast and that's what will prompt the biopsy.
"But in general, when a woman is found to have a suspicious finding on a mammogram or an ultrasound, that leads to imaging … and then usually the standard of care is to perform what's called a needle biopsy."
A needle biopsy involves sticking a tiny needle into the area of concern and taking out a snippet of tissue to observe under a microscope.
A biopsy can help:
Make a breast cancer diagnosis
Identify the subtype of cancer
Inform the best course of treatment
"The benefit of the needle biopsy is it's very, very, relatively speaking, it's very minimally invasive and you get a lot of information before you've even done surgery or treatment," Dr. Port says.
Questions to Ask Your Doctor
Why is a breast biopsy being recommended?
What type of breast biopsy will I get?
Do I need to do anything to prepare for the procedure?
What potential side effects — like bruising or discomfort — should I prepare for?
Contributing: SurvivorNet Staff
Learn more about SurvivorNet's rigorous medical review process.
---