Weight & Cancer Risk: How Weight Loss Can Help
Frank Thomas, a former New York City Police Department detective of 23 years and 9/11 responder, is opening up about how weight loss saved his life after cancer and a heart failure diagnosis.
Obesity increases an individual's risk of developing a range of dangerous health conditions, including several types of cancer. In addition to increasing the likelihood of developing certain cancers, obesity is associated with worse treatment outcomes.
Dr. Andrea Tufano-Sugarman of NYU Langone Health explains to SurvivorNet the benefits of losing weight: "While all cancers cannot be prevented, losing weight is a great way to reduce one's risk."
Frank Thomas, a former New York City Police Department detective of 23 years and 9/11 responder, is opening up about how weight loss saved his life after cancer and a heart failure diagnosis.
"I really wasn't living in a good way where I was taking care of myself," Thomas, now 56, tells Fox News Digital. "I was eating the wrong foods. I've taken more of a hands-on approach to what I eat now, the way I exercise … I didn't exercise much prior."
Read More
"Now, I watch everything that goes into my body," he continues. "I'm eating more organic food now, low fat, low calorie, a lot of vegetables, fruit … getting enough sleep."
He once weighed close to 300 pounds, and was unable to make it up a flight of stairs. But now, he is down about 100 pounds. He credits his doctor, cardiologist Dr. Anu Lala of Mount Sinai, with his new lease on life. Thomas and Dr. Lala agree his lifestyle changes have contributed greatly to his improved health.
"Dr. Lala is an angel on my shoulder," Thomas says. "Not only did I feel like I had hope to live a good quality of life, but she inspired me to want to do that."
Before working with Dr. Lala, Thomas explains that he was only sleeping about four to five hours a night and eating unhealthy cuisine, like pizza and fast food. But now, Thomas' cancer and heart failure are in remission.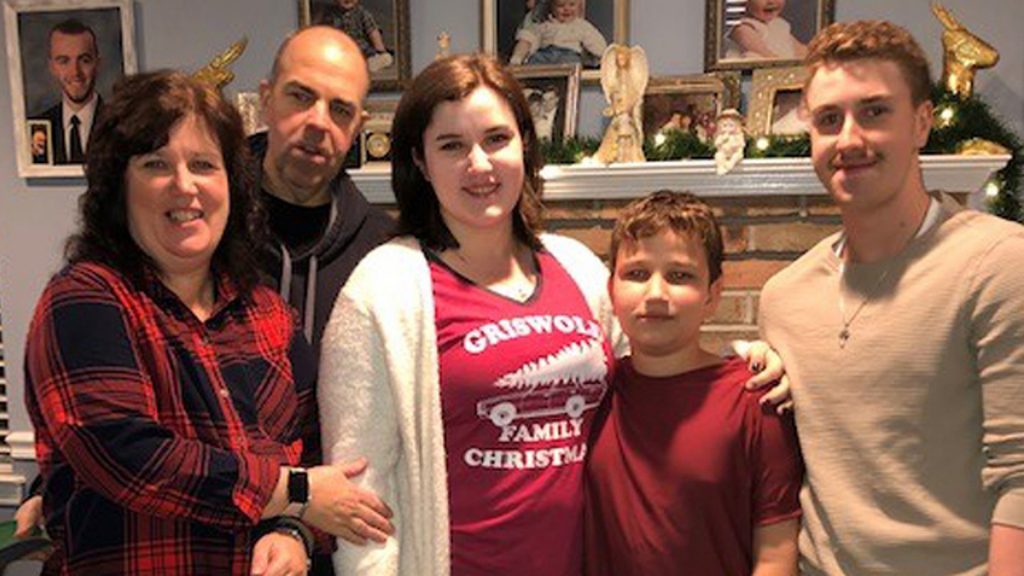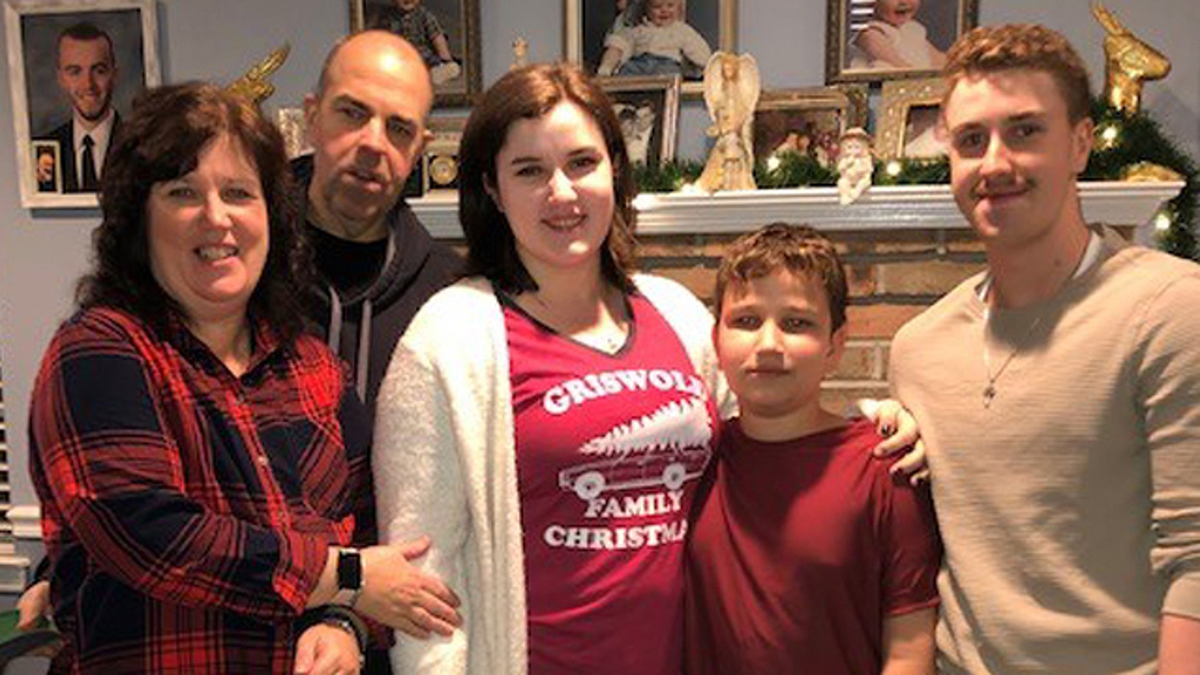 Frank's Cancer Battle
Thomas tells Fox News Digital that he thought he was "pretty much done" when he received his rare soft tissue cancer diagnosis.
"I thought I was going to not see my kids grow up and my biggest fear was that they wouldn't remember me," Thomas says.
He was diagnosed with angiosarcoma, a type of soft tissue cancer that develops in the inner lining of blood vessels and lymph vessels. For every million people, according to the National Cancer Institute, one will be diagnosed with angiosarcoma per year in the United States. Angiosarcomas make up about 1% to 2% of all sarcomas, making this type of cancer rare.
There are hundreds of different types of sarcomas, which come from different kinds of cells, Dr. George Demetri, director of the Sarcoma and Bone Oncology Center at Dana-Farber Cancer Institute and Harvard Medical School, previously told SurvivorNet.
"Unfortunately, most sarcomas don't cause many of the symptoms that may be associated with other cancers," Dr. Dale Shepard, director of the Cleveland Clinic Taussig Cancer Institute Phase I and Sarcoma Programs, previously told SurvivorNet.
Shepard also explains that this often leads to large tumors at the time of diagnosis, and that is exactly what happened to Thomas. His sarcoma cancer led to a large tumor that needed to be removed. But during surgery, his lung collapsed, but he pulled through. He then went through four rounds of chemotherapy, then radiation, before he was considered cancer-free.
Heart Failure Diagnosis
Fast forward to 2021. Thomas' body began retaining water and he was having trouble walking. It was first thought that he had Covid-19, but after his wife Joan did some research on her own, she concluded something was wrong with his heart and made her husband an appointment with Dr. Lala.
Once he was evaluated by Dr. Lala, he was diagnosed with severe heart failure. Thomas had to have several stenting procedures in order to relieve artery blockages in his heart.
"His heart muscle function, normal being on the order of 55 (percent) to 65 percent, was written at a level of less than 15 percent," Dr. Lala tells Fox News Digital about Thomas.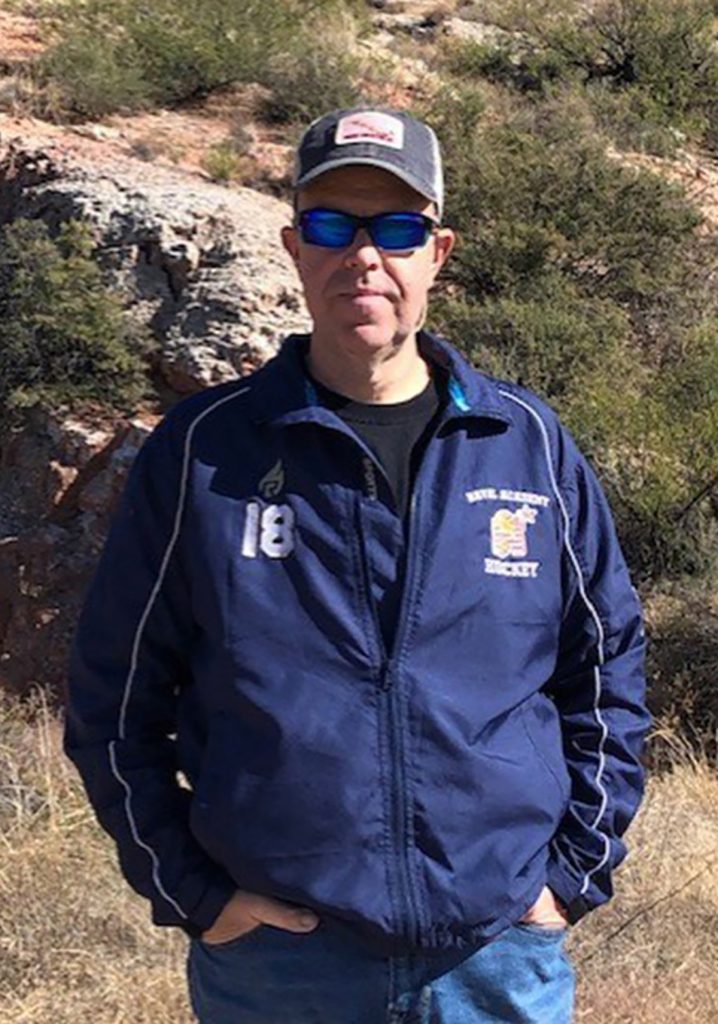 "The heart was taking a toll on his entire body," she adds. "Your mental, emotional and spiritual state is also significantly impacted. To me, this is also a reminder of how intertwined the aspects of well-being are."
"With the cancer, it was scary because the kids were little and it was a very rare type of cancer," Joan Thomas tells Fox News Digital. "Ten years later we're dealing with the heart and (we're) once again back to Mount Sinai. We listened to the amazing team of doctors and (Frank) did what he needed to do."
And what he needed to do was get his lifestyle back on track. With the help of his family and Dr. Lala, Thomas was able to do that and lose about 100 pounds. He is no longer in severe heart failure, thanks to his improved health.
"I was not living the healthiest life as I had worked nights my whole career, and I was not always eating the best food," Thomas says. "I have learned that the blockages were a combination of that lifestyle and the radiation that was used to save my life."
Weight & Cancer Risk: How Weight Loss Can Help
Obesity increases an individual's risk of developing a range of dangerous health conditions, including several types of cancer. In addition to increasing the likelihood of developing certain cancers, obesity is associated with worse treatment outcomes.
In a previous interview with SurvivorNet, Dr. Stephen Freedland of Cedars Sinai Medical Center says, "Some of the best data we have is that obesity increases the risk of not just getting prostate cancer, but actually dying from prostate cancer. Obese men are 35 percent more likely to die from prostate cancer."
Related: The Link Between Obesity and Prostate Cancer
While obesity or a person's high weight will not always cause them to develop cancer, other conditions associated with obesity, like diabetes and heart disease, can lead to complications from cancer treatment if a person already has cancer. In addition, these conditions can sometimes prevent patients from receiving the recommended first-line therapies, as well as increase a patient's risk of undergoing surgery.
Dr. Andrea Tufano-Sugarman of NYU Langone Health explains to SurvivorNet the benefits of losing weight: "While all cancers cannot be prevented, losing weight is a great way to reduce one's risk."
And even without losing weight, adopting a more nutritious diet can help, just like Thomas did.
"Food choices, independent of weight loss, may also help to reduce risk," Dr. Tufano-Sugarman said. "Research has shown that the Mediterranean diet (rich in fruits, vegetables, nuts and legumes, fish and olive oil) is associated with a decreased risk of cancer. Whereas diets rich in red meat may be associated with an increased risk of colorectal and prostate cancer."
Diet & Cancer Risk
SurvivorNet experts agree that diet and cancer risks are closely related.
Overcooked red meat, processed foods like bacon, as well as fatty meats have all been associated with an increased cancer risk.
How Can Diet Affect My Cancer Risk?
However, removing these suspected triggers does not always stop cancer from developing, and indulging in them does not necessarily mean a person will get cancer. There is a bit more to understanding cancer risk than that.
We are exposed to carcinogens (substances that can cause cancer) throughout our daily lives, such as when we prepare food. But many people will not go on to develop the disease, according to Dr. Robert Wright, chair of the Department of Environmental Medicine and Public Health at Mount Sinai.
"We create carcinogens all the time in our foods when we cook them, and very few of us get cancer because our bodies can handle them," Dr. Wright explains. "But some people have susceptibilities to these environmental carcinogens, which might be genetic or might be caused by combinations of carcinogens."
The Role of Diet and Exercise in Cancer Risk
It is important to understand that no one trigger is going to definitively cause cancer, Dr. Wright says, but it could be a combination of triggers in the environment.
No matter what anyone tells you, as far as we know, there is no single food that doctors can point to, with absolute certainty, and say it decreases cancer risk. That does not mean that healthy eating habits are not important — this is something Thomas can attest to.
When it comes to dietary advice that applies to everyone, Dr. Wright is straightforward — eat more vegetables and stay active.
Contributing: Laura Gesualdi-Gilmore & Joe Kerwin
Learn more about SurvivorNet's rigorous medical review process.