Former pro-wrestler Bobby Fulton (real name: James Hines) shared a health update with his fans this week in his ongoing battle with throat cancer. Fulton was diagnosed in December of 2019, and completed treatment in March. Now, his cancer is mostly gone — but his battle is not over yet, according to the latest update.
"Most of my cancer is gone except for a small tumor," Fulton, who was part of the tag-team The Fantastics with Tommy Rogers, wrote on Facebook. "They will be looking more into it on Friday. Please continue to keep me in your thoughts and prayers."
Read More
RELATED: Throat Cancer Survivor Val Kilmer Chose His Family Over Religion By Agreeing to Chemo Treatments
In early 2020, Fulton announced that he had been diagnosed with cancer and would need to begin chemotherapy and radiation treatments. In March, the ex-wrestler announced that he had completed treatment, and shared photos of himself ringing chemo bells — a tradition practiced at many hospitals to mark the completion of cancer treatment.
View this post on Instagram
"On March 3rd 2020 I completed my last treatment," Fulton wrote in that post. "I went though a series of 35 radiation treatments and 7 chemotherapy treatments. I endured what my oncologist said was 'one of the most brutal cancer treatments.' I couldn't have done it without the prayers I have received and my lord and savior Jesus Christ … This doesn't mean I'm completely better[.] I still have a long road of battling side effects and getting back my strength and energy."
RELATED: How Can Prayer Play a Role in the Cancer Journey? 
Fulton also took time to thank his two sons, Jarron and Dillon, in the post, for being by his side every step of the way as he went through his cancer journey.
Treatment for throat cancer varies depending on the stage of the disease — surgery, radiation, chemotherapy and targeted therapies can all be part of the treatment plan. Though he shared that his treatment was "brutal," Fulton didn't disclose what stage of throat cancer he was diagnosed with.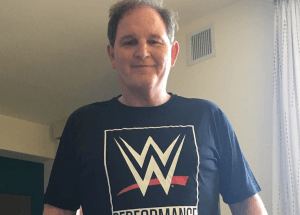 What Are the Risk Factors for Throat Cancer?
Throat cancer is significantly more common in men than it is in women. The American Cancer Society estimates that more than 12,000 people will be diagnosed with throat cancer in the United States this year — and of those, close to 10,000 will be men. The rate that throat cancer is diagnosed, though, has been falling steadily by about 2 to 3% each year — which the American Cancer Society estimates is due to lower smoking rates.
There are several lifestyle risk factors that can be adjusted to lower your risk of throat cancer, including quitting smoking and drinking. People who smoke tobacco, in cigarettes, pipes or cigars, have a significantly higher risk of developing throat cancer than those who don't smoke. Moderate to heavy alcohol use (more than 1 drink per day) can also significantly increase the risk.
HPV (human pappiloma virus) is also linked to certain types of throat cancer — this is incredibly important to note because many people are under the impression that HPV can only cause cancer in women, and may forego getting the HPV vaccine because of these misconceptions.
RELATED: Myth Busting — The HPV Vaccine is Completely Safe
Dr. Jessica Geiger explains what we know about HPV-linked throat cancer. 
With that being said, HPV-linked throat cancer does tend to respond very well to treatment, according to Dr. Jessica Geiger, a medical oncologist at Cleveland Clinic, who spoke to SurvivorNet about HPV-linked cancers in a previous conversation.
"HPV-related throat cancer, generally, is very responsive to treatment with radiation and chemotherapy," Dr. Geiger said. "And the cure rates for patients who have HPV-related disease are a lot higher than those who have tobacco-related throat cancer."
Learn more about SurvivorNet's rigorous medical review process.