An Emotional Journey
In an emotional interview, Fox & Friends' Steve Doocy talks to SurvivorNet about his wife Kathy's eye cancer diagnosis, and the impact of sharing her story.
Kathy visited the eye doctor to purchase a new pair of sunglasses before their trip to Florida, and was diagnosed with ocular melanoma.
Doocy and Kathy shared their story on TV, which significantly raised awareness for eye cancers and pushed more people to get screened.
In an emotional interview, 
Fox & Friends' 
Steve Doocy, 64, recalls how an innocent trip to purchase sunglasses changed the lives of both he and his wife. It was this appointment with the eye doctor that began their unexpected journey with
eye cancer
.
"It's just one of those things. She needed a pair of sunglasses and the pair of sunglasses ultimately saved her life," Doocy tells SurvivorNet. 
Eye Cancer Diagnosis
Read More
Around five years ago, Doocy and Kathy had planned a relaxing and much-needed trip to Florida, and to prepare for the sunshine state Kathy suggested she buy a new pair of shades. They visited their eye doctor in New Jersey, where he discovered a freckle on the back of Kathy's eye. The doctor reassured them that it was probably nothing to worry about, and told Kathy to come back in three months to have it checked out again. Three months passed, and Doocy and Kathy were right back at the eye doctor. However, this time Kathy was told to visit a retinal specialist.
Related: What is Uveal Melanoma?
"[The doctor] said 'I just think [the retinal specialist] should take a look at it just to make sure," Doocy recalls. "The tone of his voice was such like, 'just to make sure;' we're thinking it's nothing."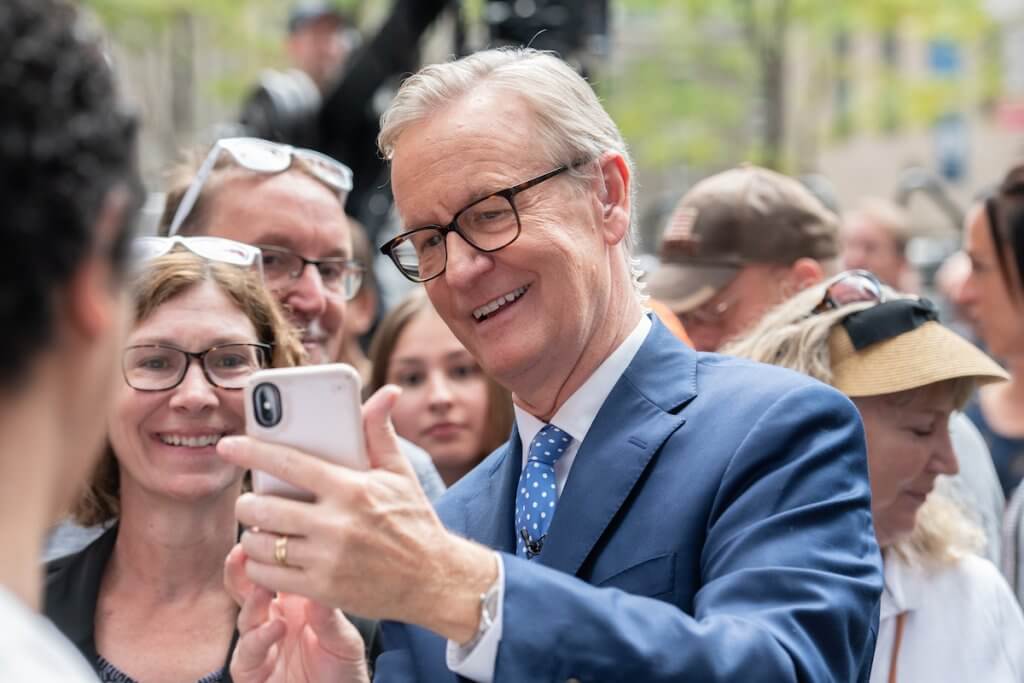 Doocy and Kathy's trip to the retinal specialist a few miles away was certainly not an easy one. On their way there, a blizzard had started coming down, but they were determined. They made it, and a doctor examined the back of Kathy's eyes. However, their trip wasn't over. The specialist told them they should travel to Wills Eye Hospital in Philadelphia to get some tests done. While waiting for the results, both Doocy and Kathy stayed positive and expected everything to be OK. They didn't expect to hear the news the doctor shared.
"Anytime you hear, 'you've got cancer,' you just stop breathing"
"It took all day, [the doctor] comes in and she said, 'Kathy, you've got cancer, but I'm going to save your life,'" says an emotional Doocy. "Anytime you hear, 'you've got cancer,' you just stop breathing."
Related: You Just Have to Let it Out: Survivor Evelyn Reyes-Beato on Healing Emotionally After Cancer
Kathy was diagnosed with ocular melanoma, a type of cancer that develops in the cells that produce melanin. The doctor promised Kathy she'd save her life, and to do so, introduced the couple to a treatment called a radioactive plaque therapy. This treatment works through a sealed device, which delivers high-dose radiation to the tumor inside the eye. Kathy went through this treatment for five consecutive days.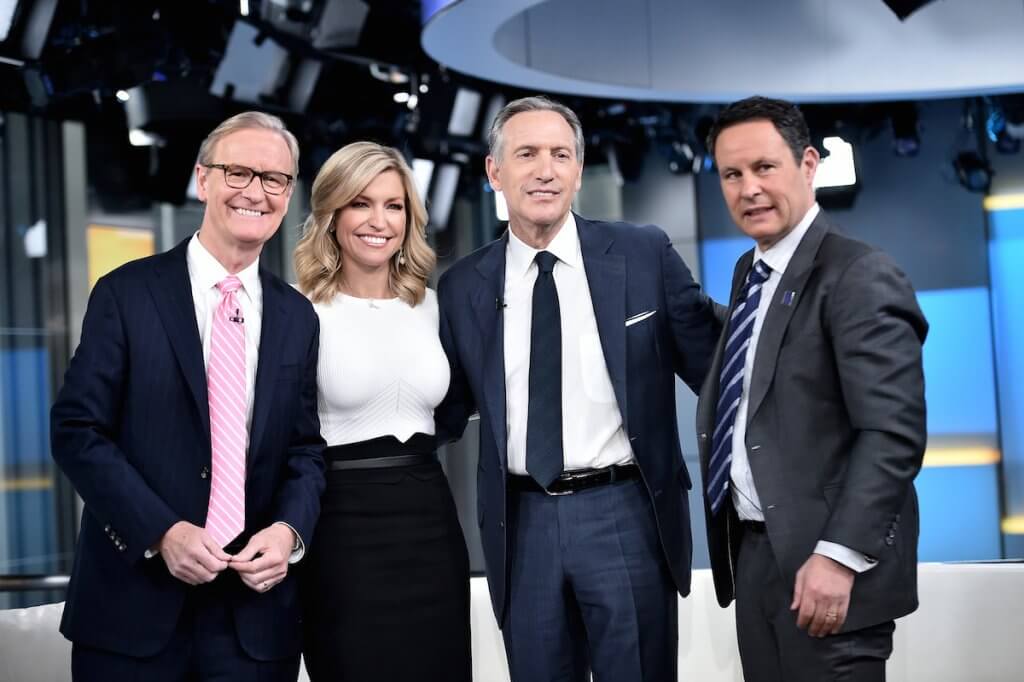 A Tight-Knit Family
Doocy and their three children Peter, Sally, and Mary would visit Kathy as she went through her intensive treatment. In fact, the children (who all lived in different states) traveled to Philadelphia and rented out hotel rooms so they could be as close to their mother as possible, and support her through her journey.
Related: Former Linebacker Chris Draft Turns Promise to Wife Into a Pledge to Help Others Survive Lung Cancer
While going through cancer treatment, Kathy was still unsure whether it would be successful, and wanted to leave something special behind — just in case. Doocy says that one of the family's most cherished traditions is sitting around the dinner table every night and enjoying a delicious home cooked meal. So, Kathy decided to create a cookbook so those recipes could live on, even if she weren't there to make them. From this gesture, the Happy Cookbook series was born.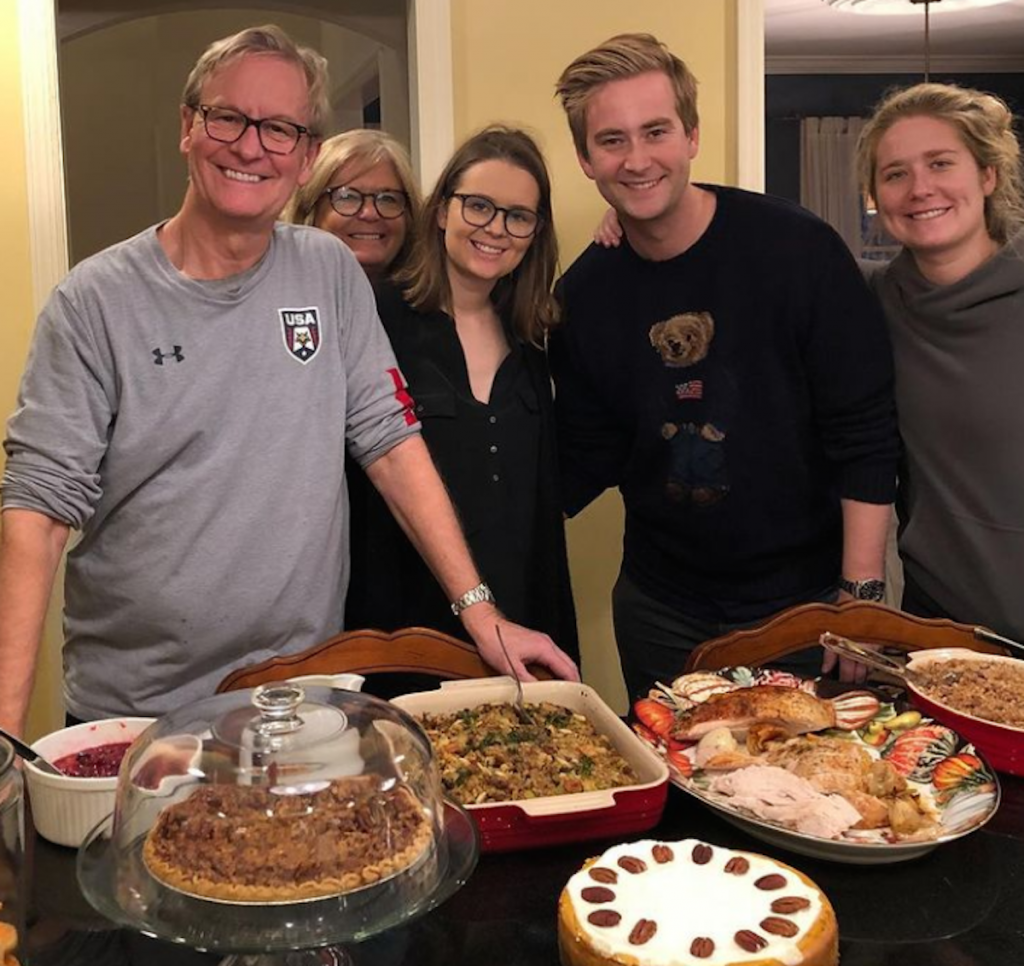 "My wife is thinking 'what if I don't make it?' 'Who's going to take care of my kids?' 'Who's going to make them those foods that they grew up eating?' Doocy says. "She said, 'you know what, when I get home, I'm going to start writing down the recipes because my kids need to know how to make those foods that will remind them of their childhood.' I thought, great idea. That actually is where the idea for our cookbook, the Happy Cookbook series, came from it in the middle of the night."
Connecting With Others
Talking about a cancer battle is often a difficult decision for many, but Kathy's story has raised much-needed awareness for eye cancers. Once releasing their first Happy Cookbook, Kathy and Doocy shared their story on TV and were overwhelmed by the amount of people who reached out and thanked them. In fact, Doocy says a woman contacted him shortly after Kathy shared her story, and they were able to provide both her and her husband with the answers they needed.
"I got a phone message from some lady, according to the switchboard operator, who said her husband had just gotten that diagnosis and [asked if] my wife [would talk] to him because he was terrified," Doocy explains. "So I gave Kathy the number and she called him. He wound up going to her doctor and I believe her doctor wound up saving his life. I mean, ocular melanoma is so super rare. They don't know what causes it. They don't know exactly what the triggers are or anything like that. They just know it when they see it and figured a way to treat it."
Related: Comic Book Artist J.G. Jones Uses Beautiful Illustrations to Help Spread Awareness About a Rare Cancer
That was just one of a few people who were directly impacted by Doocy and Kathy's incredible journey. "It's been overwhelming to us, just the reaction," Doocy says with pride. "I know for a fact that people all across the country did get screened for eye cancer because of my wife's diagnosis."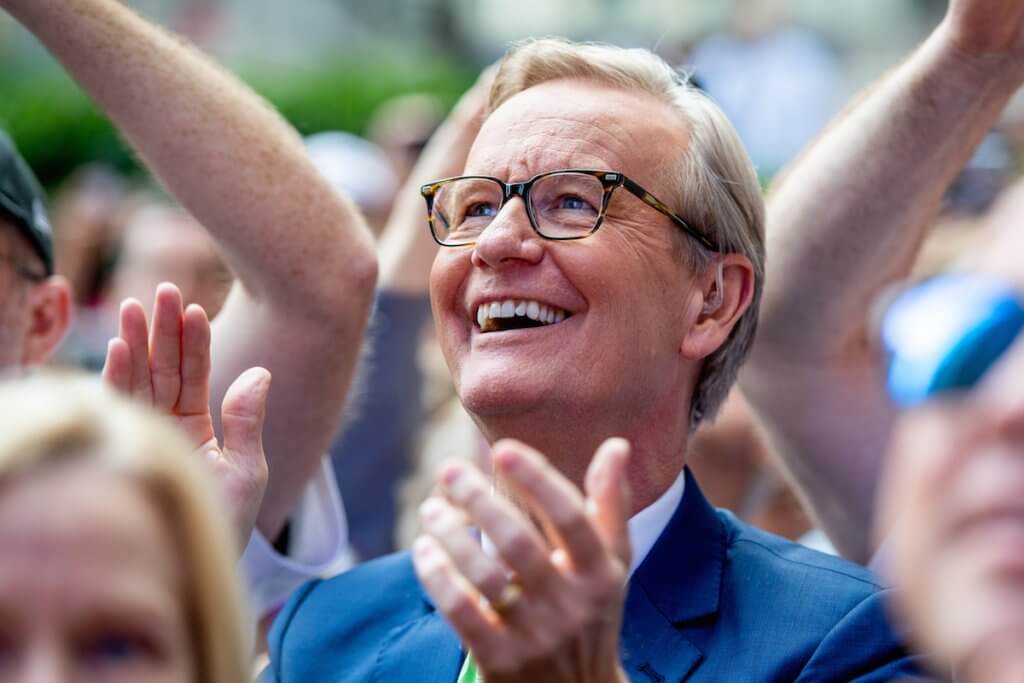 Learn more about SurvivorNet's rigorous medical review process.