Ananda Lewis' Journey
TV host and mother, Ananda Lewis, 47, talks to SurvivorNet about her battle against stage 3 breast cancer.
Lewis was diagnosed in January 2019, and privately tried alternative therapies until incorporating immunotherapy in her treatment process.
She plans to beat the disease, and create a charity to help ease the financial stress people face while going through treatment.
When Ananda Lewis, 47, was diagnosed with
breast cancer
, she wasn't afraid. Instead, she decided to take action. The 90's MTV veejay, and now mother to a 9-year-old son, went public with her diagnosis at the beginning of October in honor of
Breast Cancer Awareness Month
, and talks to 
SurvivorNet 
about why it's important to get answers.
"I just never had that fear," Lewis tells SurvivorNet. "I've always believed that fear is pretty debilitating. It freezes you, it stops you from being able to take action and I've never seen it as useful. "I was able to go forward and be proactive and start taking action against, you know, these malfunctioning cells."
Read More
Related: 30% of Women Say They Have Delayed Mammograms Due to COVID-19, 45% Tell SurvivorNet They're Now More Nervous About Going to the Doctor
Lewis discovered her breast cancer in January 2019 through a self-exam. She'd never had a mammogram before. She watched her mother have many mammograms throughout her life, and initially believed her mom's breast cancer was caused by the constant radiation from the screening. However, now battling breast cancer herself, she's become an advocate for prevention and encourages women to start scheduling their mammograms immediately.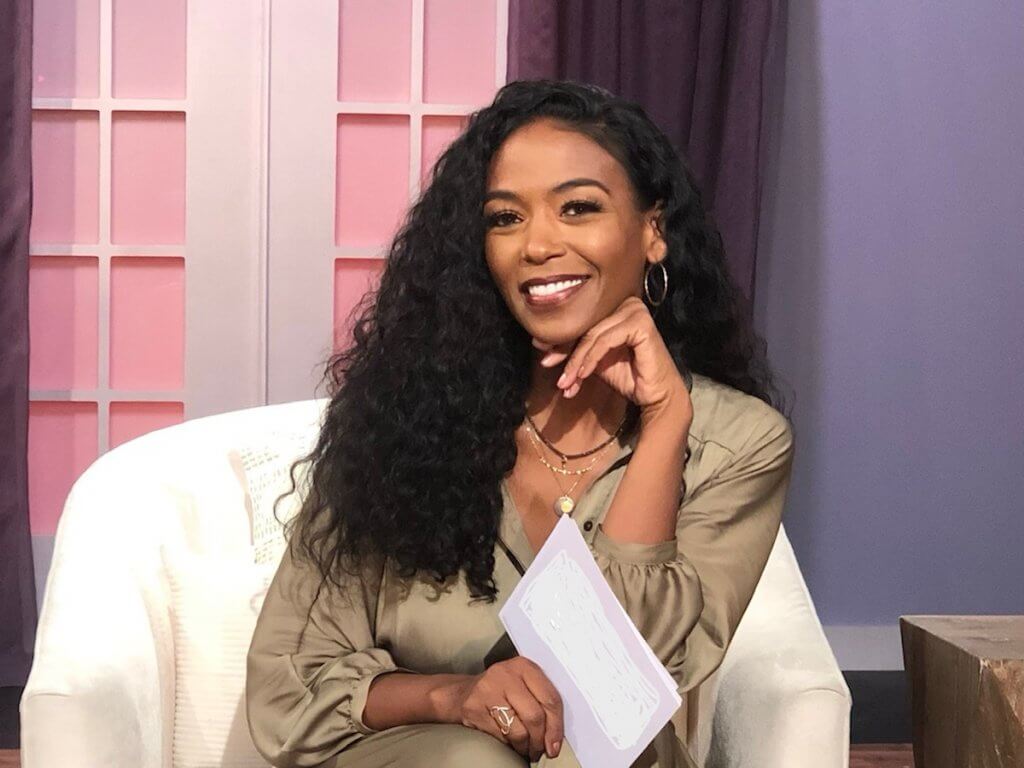 Lewis Shares Her News
Ananda's announcement was not only a shock to her fans, but also some family members. In this emotional video, Lewis talks about her choice to avoid mammograms, and her sudden change of heart.
View this post on Instagram
Lewis initially kept her diagnosis private because she didn't want to scare any family members or friends. She also knew they wouldn't agree with her choice to pursue alternative therapies as a treatment. "I just felt like what's the benefit of me scaring the mess out of them when there's nothing they can do and I'm not going to follow something that's going to make them comfortable?" Lewis says. "It didn't make any sense for me. I love them too much to put them through that unnecessarily."
Related: As the Government Goes After Google for Antitrust Violations, What Does it Mean For Cancer Patients Who Need Reliable Information?
However, after discovering her tumor had worsened during the height the COVID-19 pandemic, causing her treatment centers to shut down, she decided to consider more integrative therapies.
Dr. Brian Berman breaks down integrative therapies
Lewis' Treatment Process
Immediately following her diagnosis, Lewis started researching alternative therapy options instead of opting for conventional treatment. She detoxed, increased her Vitamin C, went through beam ray technology, and practiced light and sound frequency. However, she decided a slight change of course was necessary after she discovered her tumor had gotten larger during quarantine. Talking to Lewis, her upbeat attitude and fierce determination shines through.
You care about you. It's your life and your body. No one's going to suffer the consequences or the benefits of your choices but you. This is your life. So if, if you don't have the full information, you got to go find it
"I was like okay so that means I have to do more," Lewis says. "That means I have to figure something else out. That means I have to find bigger guns for the war, and that's exactly what I started doing. I started looking into immunotherapy."
Related: Is Immunotherapy Effective in Treating Breast Cancer?
Immunotherapy is a type of treatment which harnesses the power of your own immune system to fight off cancer cells. Lewis actually started looking into the therapy after her friend, an 8-year lymphoma survivor, encouraged her to do so. She knew from the very start she did not want to go through chemotherapy, and refused to let anyone else dictate her cancer journey. Now, she still incorporates her alternative therapies alongside immunotherapy and a team of doctors behind her.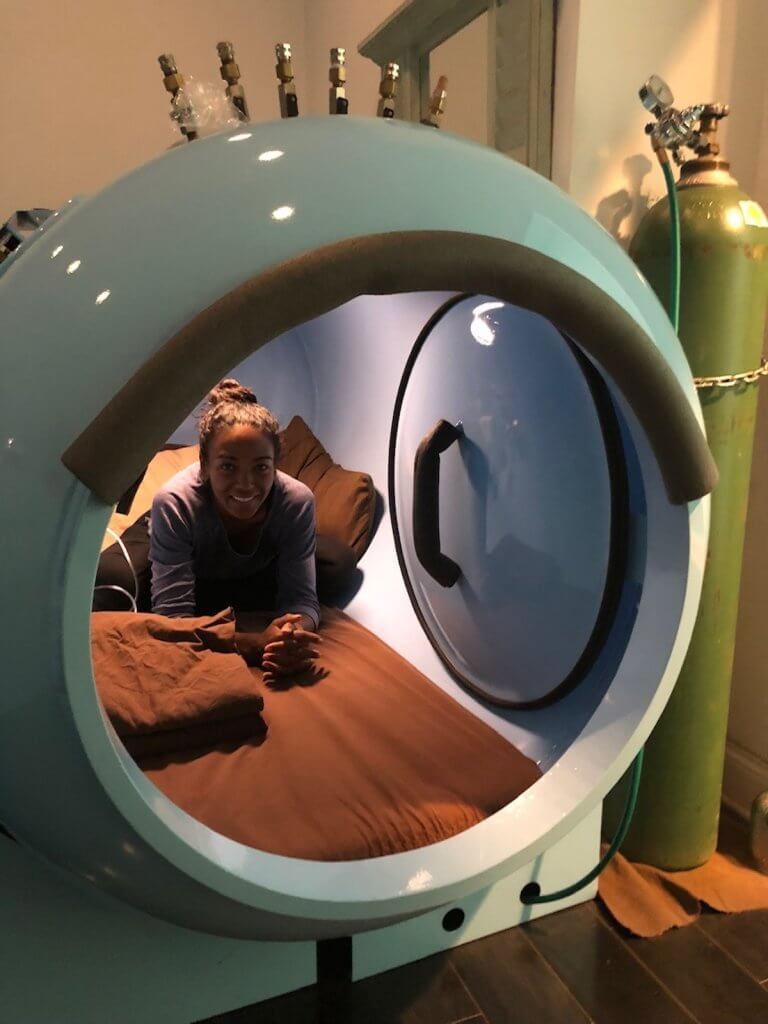 Being Your Own Advocate
One of the main lessons Lewis has learned through this experience is the importance of pushing for answers, and always listening to your body. In some cases, women will go to their doctors with symptoms but their worries are brushed aside. That's why it's key everyone, particularly women, to always advocate for themselves.
"Being your own advocate is so vital because nobody is going to care about you," Lewis stresses. "You care about you. It's your life and your body. No one's going to suffer the consequences or the benefits of your choices but you. This is your life. So if, if you don't have the full information, you got to go find it."
Related: My Doctor Ignored My Melanoma Symptoms and Mansplained Me, Says Actress Jill Kargman
Lewis refuses to accept answers she doesn't believe in, and her determination stems from wanting to be there for her 9-year-old son. As a mother, she wants to make sure she's going to be there for more memories, and is constantly paying attention to any changes in her body.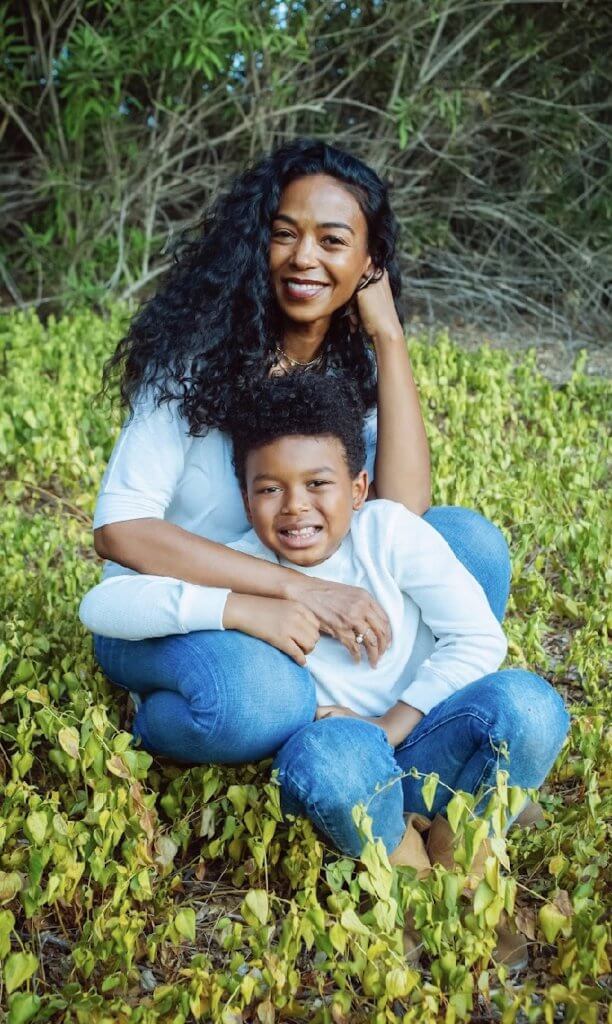 Plans for the Future
By going through treatment, it's opened Lewis' eyes even more to the financial toxicity people face at the hands of health care. She wants to change that, and help any way she can. After beating breast cancer, which she has every intention of doing, she plans to create a foundation to make paying for cancer care more accessible.
Communities of color face severe racial disparities within the health care system. Black women are often diagnosed with breast cancer in later stages and their survival outcomes are worse. Lewis says this is likely linked to financial disparities.
Related: Susan G. Komen CEO Says Breast Cancer Doesn't Discriminate, but the Current Healthcare System Does: "Everyone Deserves to Live."
"One of the things that I plan to do when I'm all healed, which I I know is just a matter of time, I really want to start my foundation to start paying for this stuff for women," Lewis says. "Just outright paying for it. There are thousands of foundations that support breast cancer research. I don't think we need more research. I think we need more actual
physical help for women who want to go a different way and who want to have full access to all of their options."
Linda Tantawi, the CEO of Susan G. Komen New York City's affiliate, talks to SurvivorNet about racial disparities in breast cancer
Music Heals
When Lewis isn't driving to and from treatment, she's finding ways to cope and stay positive. As a former MTV veejay, she's clearly always loved music, and says it's helped her tremendously throughout her journey. Her playlists range from Stevie Nicks, Busta Rhymes, and Sergio Mendez. Whatever she's in the mood to listen to, she has a CD at the ready and an at-home dance floor courtesy of her living room.
Related: My Friends Went Away After My Diagnosis; Thank God For Music
"Listen, I'm strong and able. Yes," Lewis says. "[But] I also have those moments, and when I have them, I go right to the music. I just feel like, find something that works to uplift you and keep it close, because you need it even when you're not fighting cancer."
Learn more about SurvivorNet's rigorous medical review process.