Congratulations are in order for TV journalist Amy Robach who recently finished the 2022 New York City Marathon. Robach has been committed to fitness and a healthy lifestyle since her breast cancer diagnosis and has some helpful advice to share with anyone facing cancer.
Read More
Robach, a TV journalist known for her work on ABC's 
20/20
and
Good Morning America
, recently underwent a life-changing challenge — she was
diagnosed with breast cancer
. After undergoing a mammogram on live TV, receiving a surprise diagnosis of cancer, and facing treatment, Amy has some powerful advice for anyone who finds themselves facing a similar challenge.
1. Let People Help You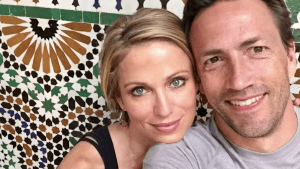 Amy definitely acknowledged that a lot of people do not want to feel like victims, but it's important to realize you are facing a life-changing disease. If people want to help, it's OK to let them every now and then. "It was hard for me at first too because no one likes to be vulnerable … but when you let people help you, when you share your story, when you tell people what you're going through, and you let your friends, and you let your family make dinner for you, pick up your kids for you, just be there for you … If you let people in, that support and that love will strengthen you," Amy said.
2. Take Care Of Yourself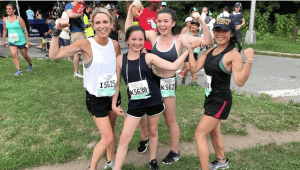 Staying as healthy as you can while you're undergoing cancer treatment can make a huge difference. Sure, there will be days where you just don't feel up to anything — and that's OK too. But even really low-intensity exercise like a walk around the block can make a difference in your mood.
"When you want to take a nap, take a walk," Amy advises. "Just keep yourself strong as much as you can … just do something where you can feel your strength, even when you're at your weakest."
3. Make Sure You Are In Charge
Cancer can definitely make you feel like you've lost control of your life, but your opinion does matter when it comes to treatment. When Amy was first diagnosed with breast cancer, her doctors said she could probably have a lumpectomy — but she had a strong feeling that she should opt for a double mastectomy.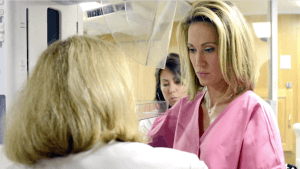 "You know in your gut what the right decision is … I have the benefit of having a brother who is a doctor, who is brilliant, and my brother was very adamant at the age of 40 that I should have a double mastectomy … I felt it in my gut, I really did," Amy says. "When they did the double mastectomy that's when [the doctor] felt the lining of my chest wall and felt another mass that had not been detected in a sonogram, a mammogram, an MRI, nothing."
This sentiment is something many people, especially many women, have spoken to SurvivorNet about. You know your body better than anyone, and even with cancer, you're still in charge.
Contributor: SurvivorNet Staff
Learn more about SurvivorNet's rigorous medical review process.
---