When ABC News journalist Amy Robach agreed to get a live mammogram in front of millions of people on "Good Morning America" as part of a breast cancer awareness campaign in 2013, she never dreamed that the results would actually come back positive. In fact, she tells SurvivorNet she was so shocked when she was diagnosed that she took the news poorly and was even angry at her husband, actor-turned-entrepreneur Andrew Shue, for not reacting the way she wanted him to.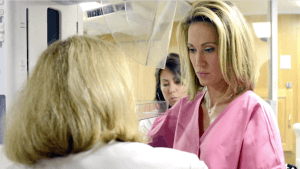 "I don't know how other people handle that news, but I didn't handle it well," Amy, now 46, says. "I became an absolute wreck, a total mess. I had my husband on speaker phone at the time of diagnosis because he was 3,000 miles away … I remember the radiologist, because my husband said nothing, we were all shocked beyond belief, said into the phone, 'Mr. Shue, your wife's not taking the news very well.' …trying to get him to say something."
Read More
"I had an idea of what he should be doing, what he should be saying, what he should be feeling, and if he didn't do any of those things the way I wanted him to, or what I thought I needed, I was extra upset and extra angry."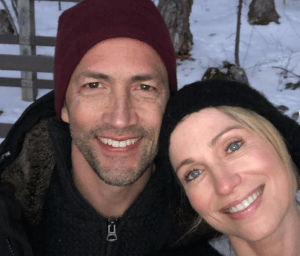 Amy says it took some time for her to realize that her husband, 52, who became a national name in the 1990s when he co-starred as Billy Campbell on "Melrose Place," was dealing with the same emotional roller coaster that she was. "We were already struggling when I got the cancer diagnosis," she says. "So this kind of threw everything into a further tailspin, until it didn't … until we realized that we were only stronger together and that we had to give each other a break."
After they learned to deal with the uncertainty that the diagnosis brought, Amy says she and her husband actually got a lot better at communicating with one another.
Amy was diagnosed with stage 2 invasive breast cancer that had spread to her sentinel lymph nodes. Treatment for this type of cancer varies from woman to woman. Amy's doctors initially recommended that she get a lumpectomy to remove the cancer, but after weighing her options — she decided to get a double mastectomy. When discussing breast cancer surgeries with SurvivorNet in general, Dr. Elizabeth Comen, an oncologist at Memorial Sloan Kettering Cancer Center, said that sometimes women with early stage breast cancer opt to have a double mastectomy because they want to reduce the chance that any cancer will be left over after the operation. It's a really hard choice, and a really personal one.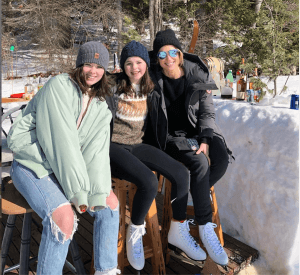 In addition to the emotional decision to have her breasts removed, Amy also shared with SurvivorNet that she and her husband were trying to have a child at the time she was diagnosed — and cancer put a stop to those plans. She had to go on Tamoxifen — which left her with side-effects of menopause. Amy already has two daughters from her first marriage, and three step-sons from her marriage with Andrew, but the two were hoping to have a child together.
But with all the bad that came with her cancer diagnosis, Amy is now focusing on the good in her life. "My husband coined a phrase that I remind myself of everyday: 'Don't die before you die.' I have used that, instead of feeling like I'm a victim, like this happened to me, I really feel like, what can I do to make my body stronger? So for me, I've been weight lifting and running. I've taken some control back. I might not have the breasts I once had, but I've got guns I never had before."
Learn more about SurvivorNet's rigorous medical review process.