Finding Life-Changing Treatment in Clinical Trials
A grandfather from Buckinghamshire, England, named Stephen Cossins thought the worst when chronic lymphocytic leukemia (CLL) had spread through his body.
However, he was able to receive life-saving treatment in a clinical trial.
Cossins joined a trial in the U.K., which may be different from trials and treatments offered in the U.S. But his story highlights the amazing opportunities available for cancer patients in these studies.
Cossins described it as "the best thing I ever did."
For help finding a clinical trial that may be right for you and your disease, check out SurvivorNet's Clinical Trial Finder.
Stephen Cossins, a grandfather from Buckinghamshire, England, worried how his grandchildren would take the news that he was diagnosed with aggressive chronic lymphocytic leukemia (CLL), a type of cancer of the blood and bone marrow. However, not all hope was lost – a clinical trial ended up saving his life and helped him be around for his family.
His story highlights the amazing importance of clinical trials and how they can get patients potentially life-changing treatments.
Read More
The 71-year-old grandpa was first diagnosed with the disease in 2016 and it eventually spread aggressively throughout his body by 2019.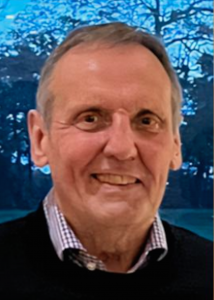 "My children were distraught when I told them and my wife was hit harder by the news [than] I was. She was devastated" Cossins said in a recent interview, recounting his initial diagnosis. according to the
Mirror.
"I couldn't tell them the news. They were just too young and I didn't want them to worry," Cossins added, referring to his grandchildren, ages four, seven, and eight.
"You always think the C word happens to other people. When they told me, I thought 'that's it then'. You feel so much inevitability about the whole thing," he added.
When his cancer metastasized in 2019, Cossins – who insisted he rarely gets sick and "hadn't had a day off work sick in over 20 years" – began feeling extremely tired and experiencing weight loss.
Thankfully, Cossins joined a clinical trial in the U.K. and took a series of drugs every day to help prevent the cancer from growing. This was done in place of chemotherapy – a decision that changed his life as he no longer had signs of cancer just two years later.
"I entered the trial three years ago and was cured, cancer free, after two years. It's amazing," Cossins said. "I'm one of the lucky ones. I've been successful on the trial but I hope it can help other people going through the same thing."
He added, "If anyone is ever invited to take part in a research study, I'd say put your faith and trust in the nurses and doctors. They know what they are doing. You have everything to gain and nothing to lose. And you could save the lives of people living with cancer in the future."
The trial Cossins joined was the "University of Leeds' FLAIR trial into drugs to treat chronic lymphocytic leukemia (CLL)," funded by the National Institute for Health and Care Research (NIHR), in 2019. Cossins described it as "the best thing I ever did."
The NIHCR explains the study looked at "whether ibrutinib (brand name Imruvica) and venetoclax (brand name Venclexta) are effective, safe and their side effects in comparison with other drugs. Participants were randomly selected to receive either ibrutinib; ibrutinib and rituximab (brand name Rituxan, a monoclonal antibody therapy); ibrutinib and venetoclax; or fludarabine, cyclophosphamide (chemotherapies) and rituximab."
Cossins told the NIHCR that he was chosen to have the ibrutinib and venetoclax.
It should be noted that Cossins clinical trial took place in the U.K., which may be different than clinical trials and treatments offered in the U.S.
In the U.S., Imbruvica is approved for people with CLL, and Venclexta is approved for people with CLL alone or in combination with Rituxan or obinutuzumab (Gazyva), according to the National Library of Medicine.
Learning About Chronic Lymphocytic Leukemia (CLL)
Chronic lymphocytic leukemia (CLL) is a type of cancer that starts in bone marrow, the spongy tissue in the center of your bones where new blood cells are made. This disease affects the immature blood cells that give rise to white blood cells called lymphocytes, which assist your body's fight against infections.
RELATED: Chronic Lymphocytic Leukemia (CLL): Overview
Although scientists don't know the exact cause of CLL, it is known that a genetic change in white blood cells causes them to become abnormal and divide faster than usual. These abnormal cells eventually crowd out healthy cells.
Once an abundance of the cancer cells is created, they begin to spread to other organs.
What Doctors Know & Need To Learn About CLL, As Per Leukemia Specialist Dr. Nicole Lamanna
Thankfully, researchers have learned a lot about CLL over the years. The information that's been obtained has helped them develop new and additionally targeted treatments that work better against this cancer, and that can now extend survival for people who are diagnosed.
However, unlike other cancers, CLL is a chronic disease that people can live with for many years. In order for doctors to find the best treatment for you, the type of symptoms you are experiencing, and whether your cancer is growing slowly or is more aggressive, will be taken into consideration.
In the early stages of CLL, treatment might not be necessary. Your doctor may do something called watchful waiting. This doesn't mean that your doctor will ignore you, but that you'll get regular check-ups to see if your symptoms get worse or your cancer has spread.
Once it is time to start treatment, your doctor will help you choose from the following options:
Radiation therapy (uses high-energy X-rays to stop cancer cells from growing)
Chemotherapy (uses powerful drugs to stop cancer cells all over your body from dividing)
Targeted therapy (group of treatments that blocks proteins and other substances the cancer needs to grow)
Immunotherapy (for example, CAR T- cell therapy amplifies your own immune system's response to help it locate and fight the cancer)
Bone marrow (stem cell) transplant (a way for your doctor to give you very high doses of chemotherapy)
These are the standard treatments for CLL. However, they're not the only the only ways to fight the disease.
BTK inhibitors are a pill you take every day to reduce the chance of the cancer coming back. Another is venetoclax, which comes in a pill. This is typically combined with another type of drug called a monoclonal antibody, to keep people with this cancer in remission.
You'll need to stay on these drugs long-term to keep your cancer from returning.
Meanwhile, if you've tried various therapies that no longer work for you, or if you want to add on another treatment to boost the effectiveness, your doctor might suggest that you take part in a clinical trial.
How Clinical Trials Are Helping Doctors Discover New & More Effective CLL Treatments 
Clinical trials test out new, and possibly more effective treatments for cancers like CLL. Enrolling in one of these trials could give you access to a state-of-the-art drug before it's available to everyone else.
Participating in Clinical Trials
Clinical cancer trials are medical research studies in which people diagnosed with cancer take part in.
These trials are put in place to create better treatments for cancer fighters, but they can also be focused on screening or diagnosing cancer, instead of treatment.
Many people diagnosed with cancer have had life-saving results thanks to clinical trials, like Stephen Cossins who is now free of CLL. There's also brave mom Laurie Adami, who had a cancer called non-Hodgkin lymphoma spread across her body and was healed through a revolutionary treatment in a clinical trial. 
Clinical Trials Can be Life-Saving for Some
Clinical trials are a key tool in the toolbox of cancer patients and their care teams.
"Clinical trials help patients receive cutting-edge treatments for cancer that otherwise would not be accessible to them," Dr. Suman Rao, an oncologist at MedStar Franklin Square Medical Center, previously told SurvivorNet.
"Patients on trials are also very closely monitored for side effects and often get the extra benefit of the whole research team being involved in their care."
RELATED: SurvivorNet's Guide To Clinical Trials: What Are They And Are They Right for You?
From the start of a patient's cancer diagnosis, options should be discussed with their care teams, Dr. Rao says.
"Clinical trials should be considered at the first diagnosis of cancer, regardless of stage," she explained. "There are new treatments being investigated for every stage of cancer."
Patients should discuss clinical trials with their cancer care team, but can also empower themselves by doing their own research.
"There are various resources that can help find clinical trials," Dr. Rao adds, citing the websites for the National Cancer Institute and the American Cancer Society, as places to start.
SurvivorNet has an easy-to-use Clinical Trial Finder that can help you find a study that may be right for you.
Zanubrutinib is a New and Improved Medication For Chronic Lymphocytic Leukemia (CLL)
Contributing: SurvivorNet Staff
Learn more about SurvivorNet's rigorous medical review process.
---