Phil Lesh Is a Two-Time Fighter
Founding Grateful Dead bass player Phil Lesh, 81, has beat cancer twice. He was treated for prostate cancer in 2006, and for bladder cancer in 2015 and is still performing music.
In most cases, prostate cancer is a very treatable disease. It's important for patients diagnosed with prostate cancer to seek second and third opinions, because different doctors may address the disease very differently.
Although bladder cancer is not one of the most talked-about forms of the disease, it is the fifth most common cancer in the American population. When the condition is caught early, bladder cancer typically responds well to treatment.
Did you know 81-year-old Grateful Dead bassist Phil Lesh is still performing after two bouts of cancer?
For some Americans, the Grateful Dead represent an almost religious devotion. The band's free-form psychedelic music has influenced generations of musicians, and they are one of the most successful touring acts in the history of rock music. Some may not know, however, that founding member Phil Lesh has battled cancer twice and is still performing as part of his new band, Phil Lesh and Friends. He's even still playing classic such as "Saint Stephen" and "Dark Star." If you're not a Deadhead, don't worry, just imagine the idea of music that people love for decades because it makes them dance and feel spontaneous joy– and you'll get some idea of what Phil Lesh means to his fans.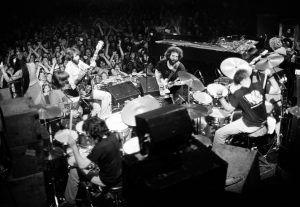 Read More
The bass player was first diagnosed with cancer in 2006 and then again in 2015.
Lesh initially battled prostate cancer
, and told the Wall Street Journal that he had
robot assisted surgery
to remove his prostate. In a post revealing the diagnosis to his fans, Lesh said, "Since we caught it very early and it's small and slow-growing, I fully expect to have a rapid and complete recovery. I am feeling energetic as always and all my scheduled appearances will occur as planned."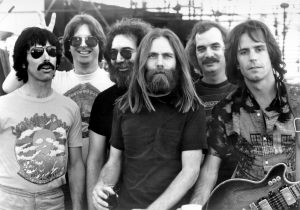 Less than 10 years later, Lesh made a similar announcement. This time, he was battling bladder cancer. After weeks of testing and surgery to remove tumors, Lesh revealed his condition to his fans. Again, he shared an optimistic message. "I am very fortunate to have the pathology reports show that the tumors are all non-aggressive, and that there is no indication that they have spread," he said. "So thanks to my local doctor Cliff Sewell, and the incredible team at the Mayo Clinic, all is well and I can return to normal activities in two weeks from my surgery."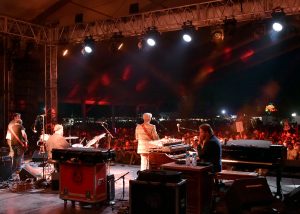 Prostate Cancer
Prostate cancer is the most common type of cancer for men, but many of these cases are very treatable. Men diagnosed with early stage prostate cancer have a 99% five-year survival rate, and advancements in treatment in recent years have improved patients' quality of life significantly.
Prostate cancer typically develops slowly, and most guidelines recommend that men without other risk factors begin being screened at age 55 and continue until they are 70 years old. People with other risk factors (including people of color or people with relatives who have had the disease) should start screening at young as 40 to 50-years-old.
The treatment options for prostate cancer vary for different stages of the disease, and an individual's treatment plan will also be shaped by his personal preferences. For prostate cancer, it is particularly important to seek second and third opinions, because there's a significant range in the ways that prostate cancer can be treated, and you want to make sure you understand all your options. Surgery, chemotherapy, radiation are options for earlier stage prostate cancers.
Because low-grade prostate cancers can be slow moving and non-fatal, some men will opt-for active surveillance, which involves monitoring for evidence of a more aggressive, higher-grade cancer.
Ugologic oncologist Dr. Jay Shah of the Stanford Cancer Center recommends going with your gut when picking a surgeon – and choosing someone you feel you can trust.
Bladder Cancer
Bladder cancer is the fifth most common form of cancer, and it is most frequently diagnosed in men over 70-years-old. When detected early, bladder cancer often responds well to treatment. Survivors who beat bladder cancer must continue to be screened for a recurrence of the disease because the condition can come back, even years later.
The most common symptom of bladder cancer is blood in urine. Dr. Jay Shah of the Stanford Cancer Center told SurvivorNet, "The typical patient that finds out that they have bladder cancer does so because they see blood when they go to pee.  That's almost always the first sign.  It's painless bleeding when you pee." Other symptoms may include pain or burning during urination, and changes in overall urination habits. When bladder cancer is more developed, it may also cause pain on one side of the lower back, fatigue, a loss of appetite, and weight loss.
Surgery, chemo, radiation, and immunotherapy can all be involved in bladder cancer treatment. Some patients may even have to have their bladder removed through a procedure called a cystectomy.
Dr. Arjun Balar of NYU Perlmutter Cancer Center explains how surgery is used in the treatment of bladder cancer.
Learn more about SurvivorNet's rigorous medical review process.
---