Bone Cancer Scare
While filming a movie, Halle Berry broke three ribs but didn't understand how, and was scared she had bone cancer
Berry was diagnosed with diabetes at 22-years-old, which contributed to her injury
Experts tell SurvivorNet that checking in with your doctor about health issues is important, but don't always assume it's cancer
Halle Berry experienced the scare of a life-time when she thought she was facing a bone cancer diagnosis, but after finding out it was because of a preexisting illness, she's taking extra precautions during COVID-19.
While filming 2019 action movie John Wick: Chapter 3 — Parabellum, Berry, 54, broke three ribs and was concerned about what may have caused it. She was in great shape. It made no sense. And then, on set, Berry started hyperventilating and couldn't breathe properly, but wasn't feeling any pain. Immediately, she jumped to the worst case scenario — cancer.
Read More
Related: "I Want to Donate My Bone": LL Cool J Will Do What it Takes to Help With His Wife Simone's Cancer Surgery
"I thought I had bone cancer," Berry tells Variety. "I thought it was early osteoporosis. I couldn't understand why this was happening to me when I was really physically fit."
Noticing changes to your body can be a scary experience, especially in these uncertain times. It's completely relatable that Berry assumed the worst, but we have to remind ourselves that the worst, often, isn't the case. In the end, the actress ended up attributing the injury to her type 1 diabetes, which she was diagnosed with at 22-years-old.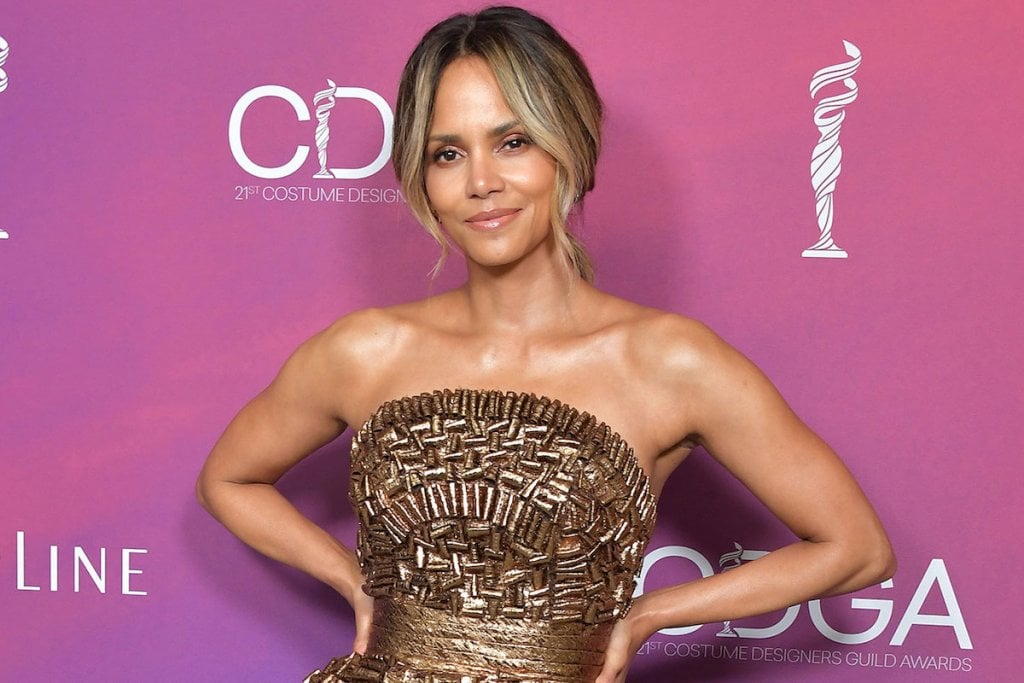 Halle Berry's Precautions During COVID-19
Due to her diabetes diagnosis, Berry says she's been handling COVID-19 very seriously and keeping her inner quarantine circle very selective, carefully selecting who and what comes in the house.
"I do feel at risk," Berry says. "I'm very strict about quarantining and who is in my bubble. We have a whole section of the house: When you go out in the world and buy something, it has to sit in this purgatory."
Related: Yet Another Recall For Popular Diabetes Drug Metformin Over Possible Cancer Risk — What You Need to Know
Currently, there's no data to suggest that those who have diabetes are at extra risk of catching COVID-19, but they are at higher risk of health complications if they test positive. Berry has the right mindset — better safe than sorry.
From The Experts: Don't Always Assume It's Cancer
If you're worried about your health, it's important to visit your doctor and get checked out. However, a change in your body or feeling sick doesn't always point to cancer, even if you're technically exhibiting symptoms. At the end of the day, you know your body better than anyone, and your doctor can talk you through concerns you're having and in some cases, run tests.
Dr. Jens Hillengass, Chief of Myeloma at Roswell Park Comprehensive Cancer Center, says that some patients come to him complaining of back pain, and immediately assume it's multiple myeloma (which can cause bone conditions). However, Dr. Hillengass says that's often not the case.
Related: "Don't Look At The Numbers" — Ovarian Cancer Survivor Connie Wood On Her Treatment Experience
"In the really vast majority of people with back pain, it's just a back pain because we don't sit right, we don't work out enough and not because we have multiple myeloma," Dr. Hillengass tells SurvivorNet.
Dr. Jens Hillengass explains why symptoms don't always mean cancer
Learn more about SurvivorNet's rigorous medical review process.