When LL Cool J found out his wife Simone Smith's fibula (calf bone) would have to removed because of her stage three bone cancer diagnosis, he wanted to give her one his own.
"I remember sitting in the doctor's office, and he [Cool J] wanted to give his fibula bone… because he felt that his fibula bone would be bigger and stronger," Simone told Entertainment Tonight.
Read More
Simone, a jewelry entrepreneur and mother of four, was diagnosed with stage three cancer in 2004. She has rare type of cancer that begins in the bone called chondrosarcoma.
Chondrosarcoma is a cancer that develops from cells that create cartilage. Some chondrosarcoma develops slowly, and can be easily treated, but a stage three diagnosis means that the cancer has metastasized, or spread to nearby parts of the body.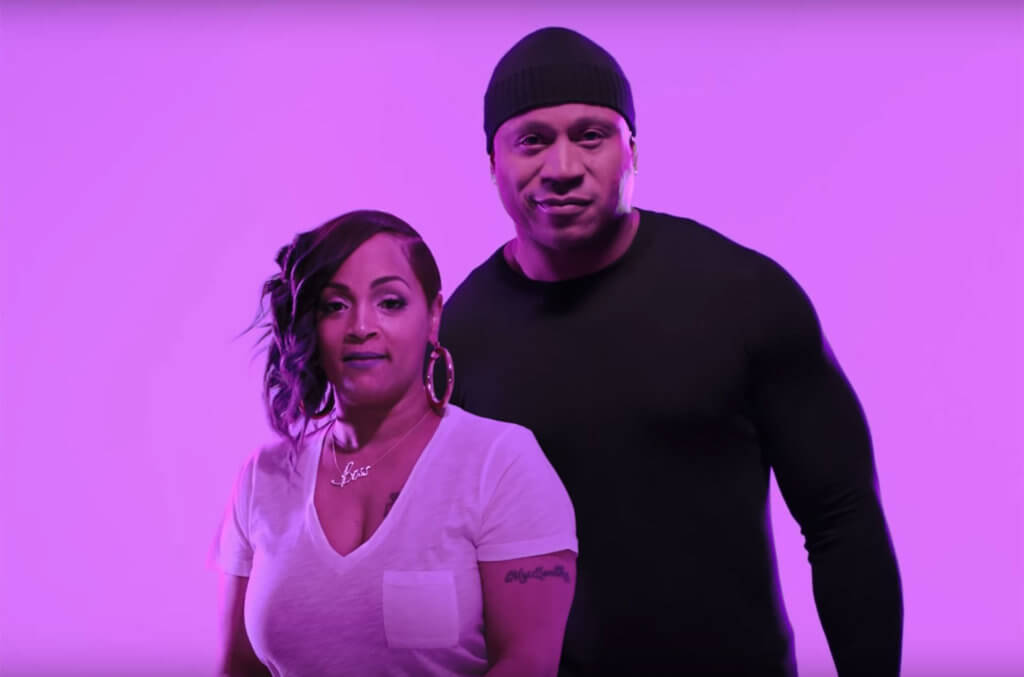 LL Cool J and Simone Smith in a video for the American Cancer Society
As a result, Simone had to have her right tibia (shin) bone removed, and replaced with the fibula bone from her left leg.
"I have a piece of jewelry, that when it's purchased, proceeds go towards the American Cancer Society," said Smith. "The reason why I did that is because back in 2004, I had a very invasive surgery done because they found a chondrosarcoma tumor in my tibia bone. So I had an invasive surgery called microvasuclar reconstructive surgery, and they had to remove my whole tibia bone and replace it with my fibular bone from my left leg. It took me almost 2 1/2 years to learn how to walk again."
Microvascular surgery is a type of surgery most often performed when reattaching severed fingers, hands and arms to the body. It includes operating on very tiny blood vessels, about 3 to 5 millimeters in diameter using specialized instruments, intense microscopes, and tiny, ultrafine sutures. Using this type of surgery, doctors can reattach bodyparts in a way that allows them to function with the rest of the body.
Simone Smith on her bone cancer survivorship
"I fought through it, so I was a little depressed for like about two weeks but my grandmother called me up and told me, 'you better not be depressed and get prayed up for those doctors who are doing this surgery on you and you're gonna beat this.' So I prayed to God and since then my test results have been great."
But there is one part of Simone that didn't quite make it through surgery. Before the surgery, Simone had a lollipop tattoo, which she got after her husband dedicated his "Lollipop" album to her.
"During the surgery, Dr. Cordero asked me, he was like, 'You know, I may have to mess up your lollipop,' and I was like, 'You can't mess up my lollipop, you can't do that.' And he was like 'Simone, would you rather have your leg, would rather walk or would you rather have–?" Simone chose to walk.
But with her SIS (Simone I. Smith) jewelry line, Smith has turned her cancer journey into new creativity. Her signature? The lollipop earring, which comes in the varied colors of each month's birthstone.
"After the surgery when Dr. Cordero came in he said 'Well, you know half of your lollipop's on the front of your right leg,'" said Simone in an interview for the American Cancer Society. "So that's how the whole lollipop was inspired, because it was a whole part of my journey and my recovery from being a cancer survivor, learning how to walk again, and all of that goods stuff."
Learn more about SurvivorNet's rigorous medical review process.
---