The pandemic foiled plans for Broadway star, Mandy Gonzalez — who plays Angelica Schuyler in "Hamilton" and will sing on July 4th in the PBS Special "A Captiol Fourth" — as she took a bow from chemotherapy in April. "The vision I had for this last treatment would be standing with my husband," she shared on Instagram. "Because of the pandemic, that is not possible, but that's ok. He is here with me in my heart, always."
RELATED: 'Hamilton' Star Mandy Gonzalez Reveals She's Battling Breast Cancer — But the Show Must Go On
Read More
She continued to perform in "Hamilton" even after her diagnosis, with his support. "From the moment I was diagnosed with cancer my husband has been by my side. He has held my hand through every doctor visit and every sleepless night," she writes.
RELATED: Encouraging News: Cancer Centers Adapting, Patients Receiving Treatment
Gonzalez celebrates the end of her breast cancer journey as Disney+  debuts "Hamilton" on July 3rd. She joined the cast in September 2016, just months after the critically acclaimed musical by Lin Manuel Miranda was filmed for the screen in June of 2016.
Dr. Elizabeth Comen on breast cancer symptoms and diagnosis. 
Diagnosis: The Show Must Go On
Gonzalez was diagnosed in the fall of 2019 when, at 41, she opted to undergo a mammogram. "I don't have a family history of breast cancer, and I had the option of whether to get a mammogram or not, because I was of the age," Gonzalez told PEOPLE in January. "Because … breast cancer tends to impact Latina women at a younger age than the general population, I decided to get a mammogram."
"Everything happened very fast, I was very fortunate that they were able to catch it early," Gonzalez said. "It's important for women to know that early detection is key. As a community, as a society, we need to figure out a way so that everyone has access to a mammogram."
RELATED: After Breast Cancer, Siobhan Dillon Sings For Women Facing The Disease: 'It's The Body's Way of Waking You Up'
She underwent surgery in November. "I'm letting everyone know that this is one part of my life, and the other parts of my life continue," Gonzalez added. "I'm a mother, I have an eight-year-old daughter who's very busy, and I will continue to sing and perform as Angelica Schuyler in Hamilton. I had surgery last fall and am still currently going through treatment."
Her Fearless Squad
At the beginning of 2017, Gonzalez created an online community at #FearlessSquad to encourage people to follow their dreams:  "I asked myself, what am I looking for and what do people need right now?" she recalls. "I wouldn't be anywhere without the squad who has been behind me my whole life," shares Gonzalez.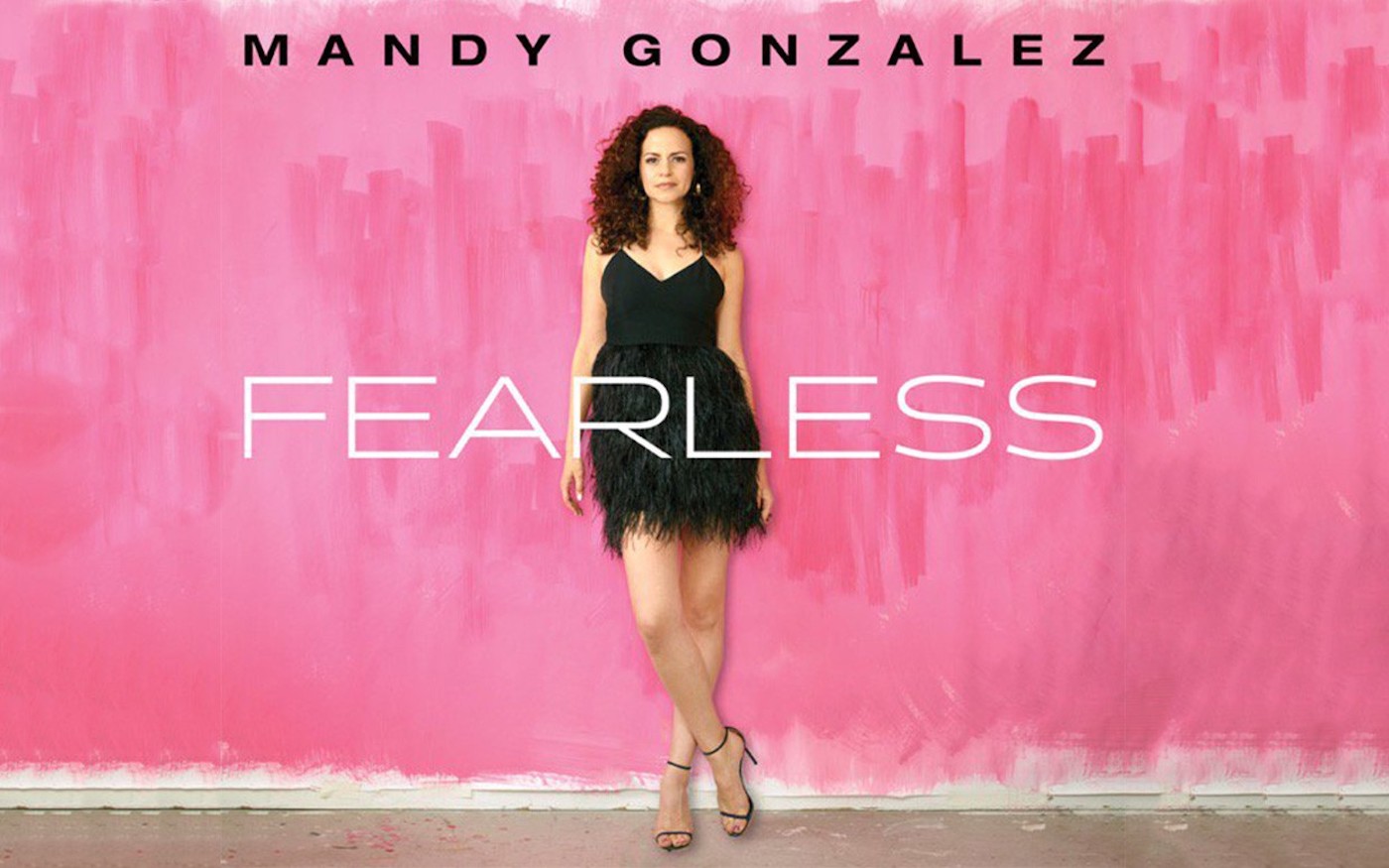 "Everyone needs a fearless squad," says Gonzalez. "And I thought, if someone doesn't have one, they could be part of mine." 
She shared her diagnosis with her Fearless Squad in January: "What I'm about to tell you is scary for me," Gonzalez announced. "I have breast cancer. OK. I said it aloud. One less thing to fear. As you can imagine, I have a range of emotions – worry and anger, for sure, but also gratitude."
RELATED: We're a Sisterhood: Getting Through Cancer Treatment Together
She expressed a feeling familiar to many cancer survivors:  "There is no going back to the way things were before. I can only go forward, courageously with you. And I know I am not alone in this battle; as I go through this I am sending so much strength and love to others out there like me fighting this challenge. Keep going! We got this!"
Breast Cancer In Younger Women
Gonzalez's cancer was detected early because she decided to be proactive and get a mammogram before her 45th birthday. The decision of whether to screen before age 45 is one that can be made with your doctor — and risk factors like family history, lifestyle factors, and exposure to radiation should all be considered.
RELATED VIDEO: Dr. Connie Lehman, chief of the Breast Imaging Division at Massachusetts General Hospital in Boston, on when women should get mammograms.
Dr. Connie Lehman, director of the Breast Imaging Clinic at Mass General Hospital, told SurvivorNet that the important thing for women to remember is consistency. If you are between the ages of 45 and 54 or you know you have some increased breast cancer risk, annual screening is important.
RELATED: Breast Cancer Before 40: News Reporter, Cara Sapida Is One of 11,000 Young Women Diagnosed Every Year
"We know that cancers grow more rapidly in our younger patients, and having that annual mammogram can be lifesaving," Dr. Lehman said. "After menopause, it may be perfectly acceptable to reduce that frequency to every two years. But what I'm most concerned about is the women who haven't been in for a mammogram for two, three, or four years, those women that have never had a mammogram. We all agree regular screening mammography saves lives."
Learn more about SurvivorNet's rigorous medical review process.
---