A major side effect of chemotherapy for cancer is nausea, which can make it tricky to find foods that don't turn the stomach. Because everyone's affected differently, we reached out to people in the SurvivorNet community to see what they were able to eat — and even enjoy — while in treatment.
Pho
"For me it was the broth from the Vietnamese soup pho," Jen Rozenbaum, a breast cancer survivor who takes photos of women with breast cancer to help them feel beautiful, tells SurvivorNet. "It was comfort food, but also my taste buds weren't working so well, so I needed to eat things with a lot of flavor to even be able to taste it. The pho fit the bill!"
Mango Sorbet
Read More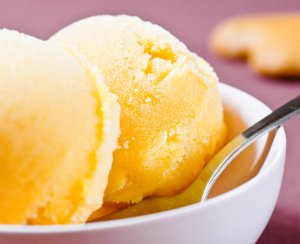 Three-time cancer survivor David Dubin was predisposed to colon cancer because of lynch syndrome, a genetic mutation that significantly increases the risk. "I ate a ton of mango sorbet," he tells SurvivorNet. "Haven't eaten it since chemo 22 years ago."
The 'BRAT' Diet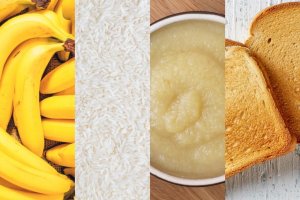 For breast cancer survivor Lindsay Hawker, whose blog Running Past Cancer chronicles her journey in the aftermath of her disease, finding the right foods to eat was nearly impossible.
"I was very sick during chemotherapy, and more often than not, I had a distressed intestinal tract," Lindsay tells SurvivorNet. (The intestinal issues were another side effect of chemotherapy.) "I tried to follow the 'BRAT' diet [a bland diet once recommended by pediatricians for children with upset stomachs] … and consumed bananas, rice, applesauce and toast. All seemed to help while giving my gut a rest."
Cheerios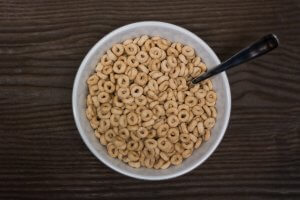 "Simple. All I ate was plain Cheerios!" says Marianne Cuozzo, who had two bouts with Hodgkin's lymphoma and one with breast cancer. "All day all night, [it was the] only thing that kept my nausea calm. I literally had a bag with me the whole time."
Cheerios had a second benefit as well, she says: They "helped with the taste in my mouth; it was like a metallic kinda like mixed with windex, 24/7."
Three-time cancer survivor Marianne Cuozzo, who depended on Cheerios, on getting through cancer by painting and dreaming.
Sweet Potatoes and Cayenne Pepper in Coconut Oil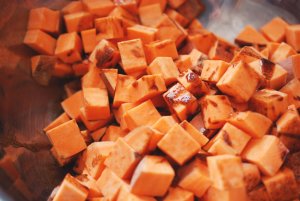 The "go-to" meal for Nicole Rimsza, who was diagnosed with a rare form of stomach cancer in 2012, was definitely not plain cereal.
"I know it's going to sound funny," she tells SurvivorNet, "but coconut oil for me really helped, and it helped the sores in my mouth. I would cook coconut oil with sweet potatoes and cayenne pepper, which I knew was a cancer fighter." She cooked everything in a pan, she says, and "completely stopped using a microwave altogether." Aside from this, bland food was easiest, she says.
Rimsza also suffered from the metallic chemo taste. "A lot of things tasted like metal just because of what the chemo does to your palette," she says. She was able to eat potatoes, meat and eggs, but "chicken would sometimes taste a little too metal-ish."
Almost Everything but Hummus and Hospital Sandwiches
Hodgkin's lymphoma survivor Talsia Jenkins says for the most part she could eat anything, which, being Jamaican, meant a lot of "rice and peas and chicken." But she remembers distinctly which foods repulsed her: "Hummus," she says. "[It] grossed me out. And then they had [in the hospital] sandwiches with green peppers and red peppers – those were the foods that made me nauseous. Anything but those foods!"
Learn more about SurvivorNet's rigorous medical review process.
---