Vital, Aging, and Still Sexy
Actors Jeff Bridges, Robert DeNiro, and Cameron Mathison prove that men can still lead full and exciting lives after beating cancer.
The actors all battled different diseases, including lymphoma, prostate cancer, and renal cell carcinoma. But their cancers could not hold them back in their careers or their personal lives.
For some, fighting cancer might even help them see what's most important in life. Facing a life-threatening disease can remind you how important it is to take care of your relationships with loved-ones, and to take care of your body.
Everyone handles the emotional and physical journey of cancer in their own way. In the case of celebrities, some choose to manage their disease privately, while others become outspoken advocates for cancer prevention and research. Though these three actors embraced different ways of dealing with cancer, they all remind us that a cancer diagnosis can be manageable. For some, battling cancer is just a bump in the road, and for others it's the start of a brighter and richer chapter of their lives.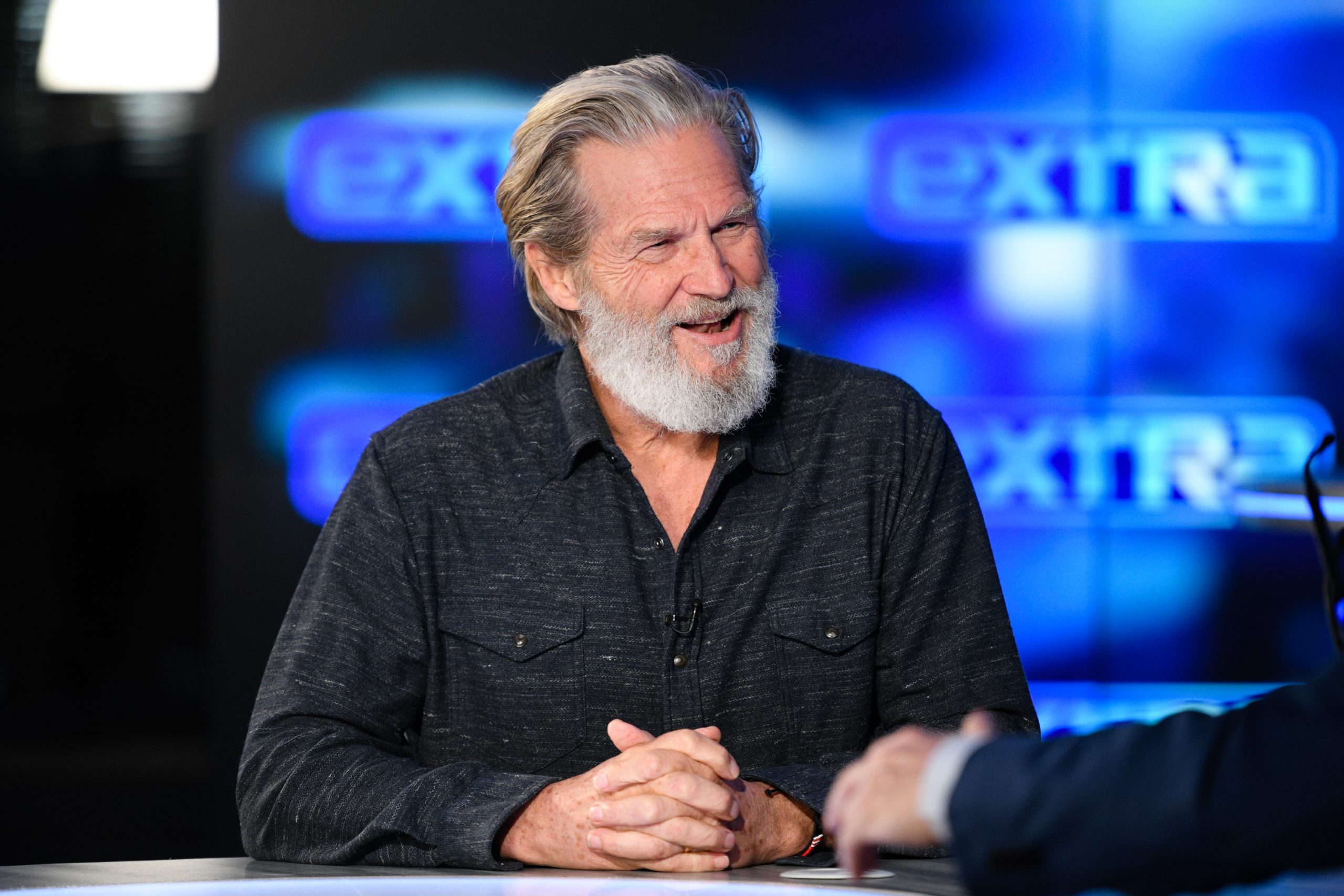 Jeff Bridges
In October 2020, actor Jeff Bridges, 71, took to Instagram to let his fans in on some unwelcome news. "As the Dude would say… New S**T has come to light," he wrote. Bridges shared that he had been diagnosed with lymphoma. Thanking his family, friends, and fans, the Big Lebowski star stayed remarkably positive. "Although it is a serious disease, I feel fortunate that I have a great team of doctors and the prognosis is good," he said.
Read More
In September 2021, Bridges finally had a win to report—his tumor had shrunk dramatically, and his cancer was in remission. This triumph came soon after an equally daunting battle with COVID. Bridges felt grateful just to be alive: "COVID kicked my ass pretty good, but I'm double vaccinated & feeling much better now."
Though Bridges has kept the specifics of his lymphoma diagnosis under wraps, the actor has used his cancer battle as an opportunity to encourage his fans to focus on what is really important in their lives. "When I was in the midst of making movies as a younger guy, I was very focused and really self-involved," he said on the Add Passion and Stir podcast. "But as you get older, you realize that the value that you have and what's really precious in life is these relationships. And there's no stronger relationship you can have than with your family."
"This brush with mortality has brought me a real gift—life is brief and beautiful," the actor said. "Love is all around us and available at all times. It's a matter of opening ourselves to receive the gift."
Lymphoma symptoms may be hard to spot, leading many people to be diagnosed when their cancer is already at a late stage.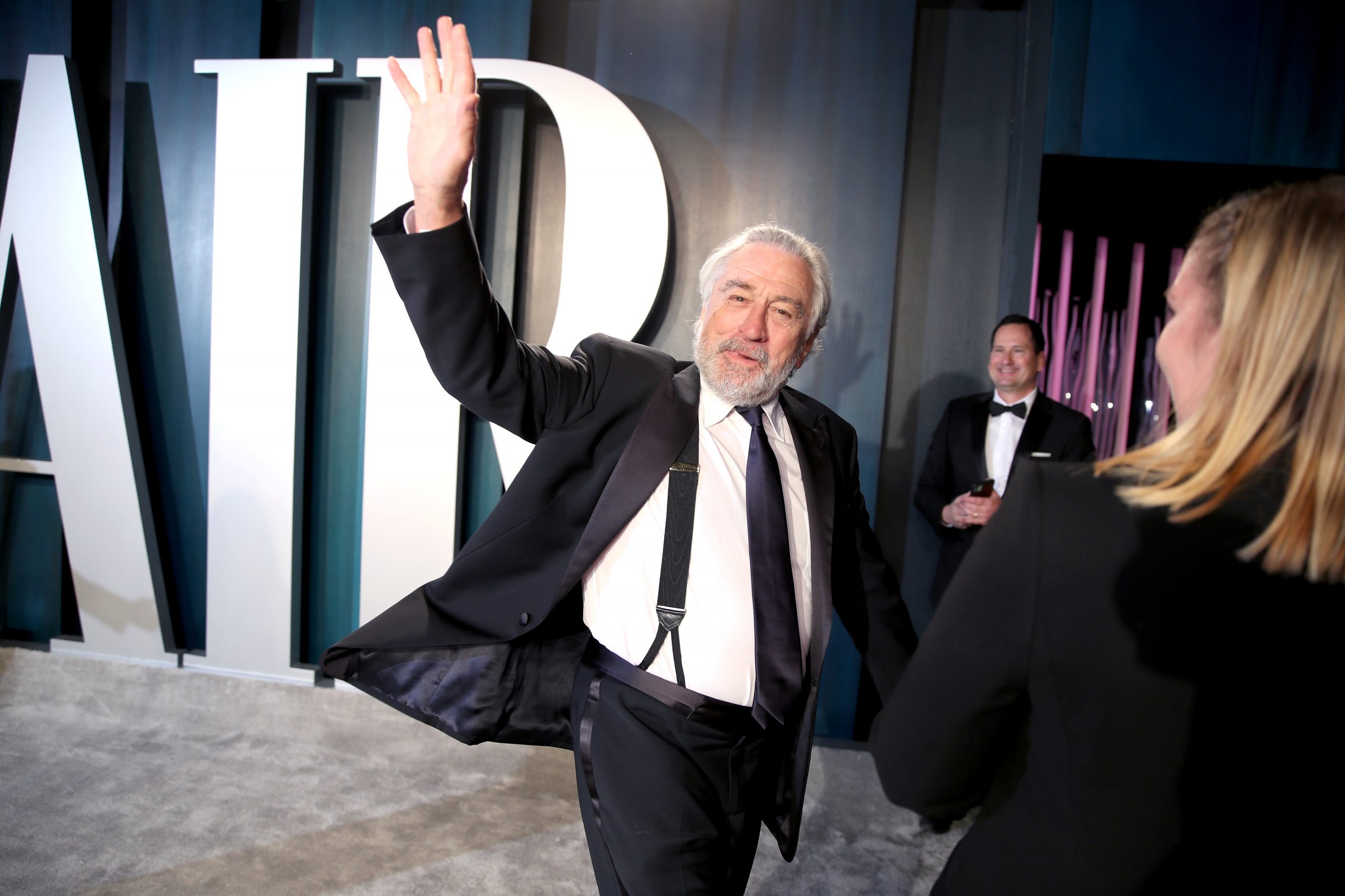 Robert DeNiro
Robert DeNiro, 78, is famous for his tough-guy roles in films like Goodfellas and Taxi Driver, but some fans might not realize that he's a fighter in real life too. The actor beat prostate cancer, and he has been cancer-free for years.
DeNiro was diagnosed with prostate cancer at 60 years-old in 2003. He discovered his disease through a routine PSA screening test, and was treated at Memorial Sloan Kettering Cancer Center in New York City. At the time of his diagnosis and in the years since, DeNiro has kept relatively quiet about his condition.
Because his doctors caught the disease early, DeNiro was able to be treated quickly, and his career barely missed a beat. In fact, it appears that the actor continued acting right through his prostate cancer battle. In 2002 alone, he appeared in five movies. In 2004, he appeared in four.
The early detection of DeNiro's cancer and his healthy lifestyle both contributed to his swift recovery. Above all, DeNiro has never lost the desire to fight on and keep making it to the big screen. He has played many different kinds of characters in his life, and he sees no reason to stop. "I always say, the next thing is grandfathers, then great-grandfathers, then great-great-great grandfathers," DeNiro told Yahoo Entertainment. "I'll go as long as I can."
A change in urinary habits could be an indicator of prostate cancer, but it could also be due to a handful of other issues.
Cameron Mathison
When General Hospital star Cameron Mathison, 52, was diagnosed with renal cell carcinoma, the actor and host didn't know what to think. "I had no idea what kidney cancer would have meant as far as life expectancy or success. I didn't really know if it had spread to either the lymph nodes or some of the common areas," he said.
The actor had known that something was off for a long time. He initially tried to downplay a range of symptoms he experienced, from fatigue, to acid reflux, to stomach pain, to a distended lower abdomen. But even when Mathison first requested an MRI, it was two years before he discovered a tumor on his kidney.
Looking back on his recovery, Mathison acknowledges that he underestimated how challenging his path would be. "I didn't have to do any radiation or chemo. I was feeling very fortunate," he said. "The recovery from the surgery — I was just very naive. I thought I would be able to bounce back and be back at work right away, but man it took a lot out of me."
Mathison's cancer battle has led to a meaningful change in his perspective on his body and his health. "I was going to extremes to look aesthetically in shape and that can be taxing on your body," he said. Now, Mathison sets aside times for rest days and prioritizes other healthy habits like doing yoga, getting sleep, and reducing stress.
"I'm making more of an effort to try to meditate in the mornings and before bed, maybe little breaks throughout the day. I was a very low carb guy for a long time. I also was a big intermittent-faster. There's a lot of really great research as to how that's healthy, but being low carb extreme and fasting to the extreme puts your body under stress," said Mathison. "I'm leaner and stronger than I've ever been with more energy."
This incredible survivors treatment caused him to lose 70 pounds and put him into a two-weeks coma – but you'd never guess it looking at him today.
Learn more about SurvivorNet's rigorous medical review process.
---