We all grieve in different ways after losing someone we love, and we all pass through the stages of grief at different paces. For Duane (Dog the Bounty Hunter) Chapman, the grieving process has involved throwing himself into work. Dog and his family — including his wife Beth, before she passed away after a battle with lung cancer in June — are the stars of a new reality series on WGN America, Dog's Most Wanted. With the series premiere date just around the corner (Sept. 4), Dog has been keeping really busy putting the finishing touches on the show.
In a new interview, he explained how his work ethic has changed since he lost his wife — and how everything he does, all the chases and hunts, they're all to make Beth proud.
Read More
RELATED: BONNIE CHAPMAN SPEAKS TO SURVIVORNET ABOUT GRIEF AND RUMORS PLAGUING HER FAMILY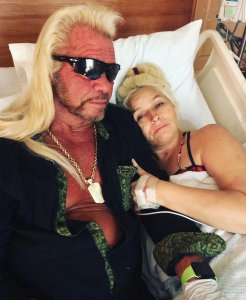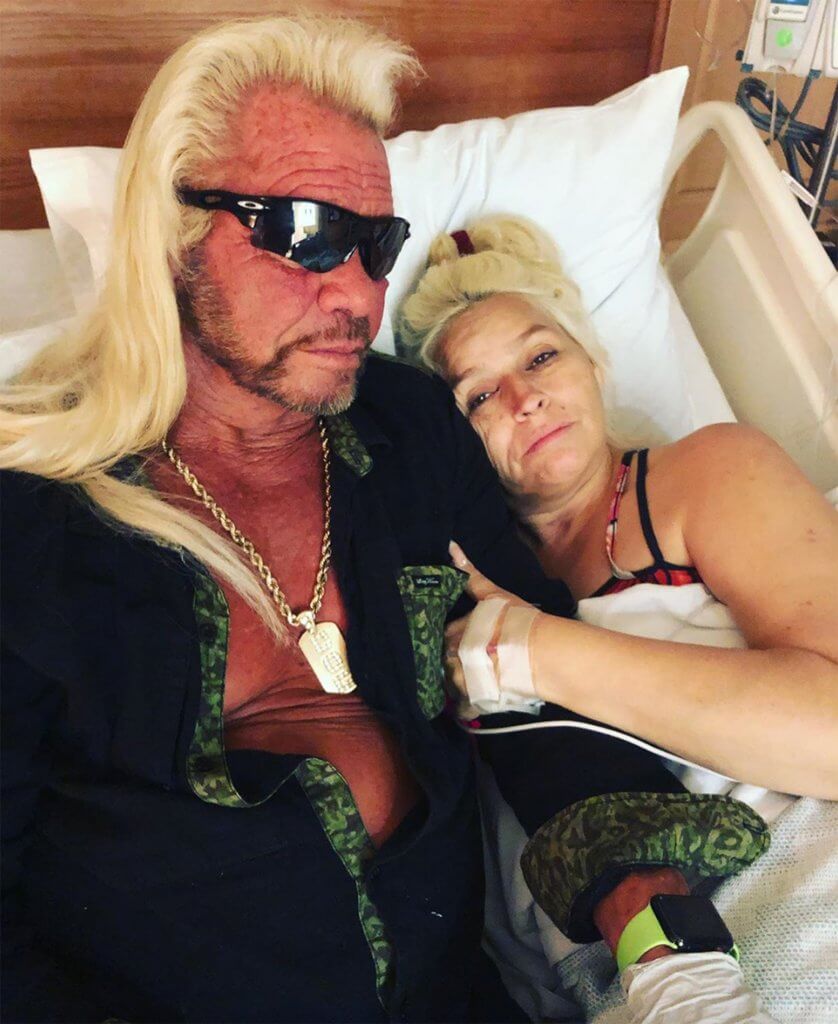 In a new interview with TV Insider, Dog explained that the new show features the Chapman family chasing higher-stakes criminals, using very high-tech equipment, and of course, dealing with extremely emotional content. Beth's final hunts and final moments are featured on the show — and trailers for Dog's Most Wanted have hinted that Beth's cancer battle will play a major role in the 10-episode series. Dog said that everything in the series, from the more intense hunts to his attitude surrounding his work, has been to honor Beth.
"I always did this job to make her proud," Dog said. "I just thought on every arrest how proud she would be."
Dog even explained that during one particularly intense hunt after Beth passed, he relied on her for spiritual guidance. He said that at one point during the hunt, he and his team lost sight of a fugitive, "and I stopped for a second as I was running and said, 'Beth, please. Where is he?' All of a sudden, I heard [fellow hunter] David and [Dog's son] Leland yell, 'We're on him again, boss.' I told David, 'Oh my God, she's watching.' David said 'We have and angelic drone.' I feel her all the time."
Dog also said that his attitude towards dangerous hunts has changed after losing Beth — he's more determined. "I'm not afraid to die anymore," he said, adding that when he is preparing to make a bust, he now just thinks, "Here I come, Bethy," as he pictures his wife in heaven. "I know where I'm going and I know who I'll get to see again," Dog added when discussing his newfound fearlessness.
Before Beth passed away at age 51 on June 26, she was really candid with fans about the ups and down of dealing with cancer in the public eye. She had been battling cancer for awhile. She was first diagnosed in 2017 with stage 2 throat cancer. She was treated at the time, and declared cancer-free shortly thereafter. However, her cancer returned in late 2018, and by then it had spread to her lungs and progressed to stage 4. The reality star's cancer was considered incurable.
RELATED: OVERVIEW OF STAGE 4 LUNG CANCER TREATMENT
Still, she fought bravely and made every effort to enjoy her life as best as she could as she battled the disease. In a new trailer for Dog's Most Wanted that Dog just shared to his Instagram, Beth can be heard saying, "There's nothing that we wanna hide from anybody, we let it all hang out … I wanna be out on the streets, beating in doors, and taking names, and taking guys to jail," meaning that she was determined to continue her life's work — bounty hunting — until she no longer could. And that she did.
View the new trailer here:
Learn more about SurvivorNet's rigorous medical review process.