Support During a Health Challenge
Popstar Ed Sheeran said that the tumor his wife faced while pregnant created an "unbreakable bond" between them.
Our experts agree that a health challenge can be an opportunity for a couple to come together, stronger.
Communication and patience in a relationship is key to offer the much-needed support to a partner dealing with a health challenge.
Having a partner, friend, or family member by your side to help care for and support you through a health struggle can be advantageous.
When you take on a caregiving role, it's necessary to understand your loved one's diagnosis and assist them when following cancer-care instructions.
Singer Ed Sheeran revealed his wife's scary tumor diagnosis while she was pregnant helped strengthen their marriage and create what the 32-year-old called an "unbreakable bond," highlighting an unyielding support that is familiar to so many cancer survivors SurvivorNet has spoken to.
Sheeran previously shared his wife, Cherry Seaborn, was told during her pregnancy last year that she had a tumor, and doctors couldn't treat it until she gave birth to their second child. Sheeran did not say whether Seaborn"s tumor was cancerous or non-cancerous.
Read More
The popstar said 2022 was full of heavy emotions, but Cherry's tumor diagnosis brought them closer together. "I've been married now almost five years and I've always felt real, real closeness. But last year was when that unbreakable bond was made," Sheeran told a live audience at London's Eventim Apollo,
according
to The Sun, one of Britain's largest newspapers. "I know you should feel that before with a marriage and children, but I really feel like 'if we can get through 2022, we can get through anything,'" the singer added.
Sheeran said lyrics in his latest album, "Subtract," was inspired by his wife's health battle and the lost of his friend Jamal Edwards, who was a director, DJ, and founder of SBTV, an online music platform.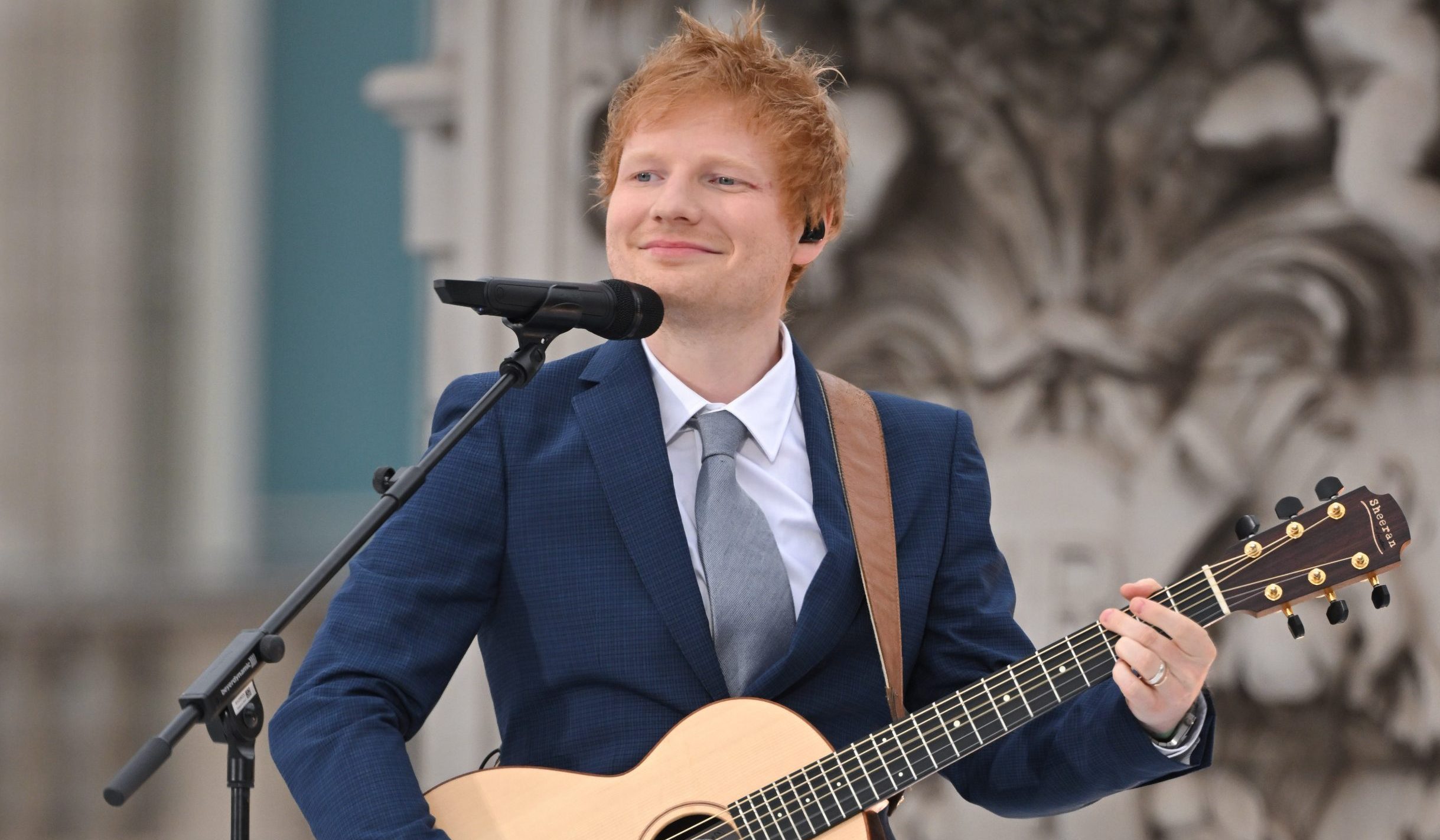 "The lyrics in this chorus are we'll build a fire, we'll torch our old life and hope that the original spark of what made it amazing survives and we'll just move on from it," Sheeran said of his latest hit, "No Strings".
Although Sheeran did not share personal details on his wife's tumor, the impact her diagnosis had on him has been powerful. The "unbreakable bond" the singer shares with his wife is a feeling many people with a loved one battling a health condition experience. The battle brings you closer together and the more they fight the disease or cancer, the more loved ones do everything they can to help support them.
Supporting A Loved One During Health Battle
Sheeran's unyielding and heartwarming support for his wife is something we see quite often as people continue sharing their healthcare journeys with SurvivorNet. Receiving a life-altering diagnosis impacts the patient and their loved ones especially their spouse or partner. MacMillan Cancer Support, a charity that advocates for cancer patients says communication is a vital tool in helping support a partner with cancer and it could help a couple understand each other better.
"It can help to ask your partner what support they would like and find useful. This makes sure you help where it is most wanted and needed. It can also help you avoid misunderstandings," the charity said.
The charity also advises partners to allow a loved one who is dealing with a disease to feel as if they are "still in control."
So it's important to allow someone who's battling cancer to have some control of things like family issues, their own care, and finances.
Famed weatherman Al Roker credits his wife Deborah Roberts for supporting him during his public battle with prostate cancer.
"My wife Deborah, I wouldn't be alive without her," Roker told PageSix.
"I guess I know it now. I didn't know it at the time," Roker said, explaining that Deborah was able to handle all the details of his health and treatment so he could just "focus on getting better."
Despite supporting her husband nonstop, Deborah Roberts shared  that there was a moment when his cancer diagnosis weighed heavy on her.
"When he got home after the doctor's, we went upstairs and had a moment, and he said, 'It's cancer.' I just lost it," she told People.
"I grabbed him and started crying," she continued. "It was very emotional for me because you let your mind go there: What if he's not going to be here with me much longer?"
Regardless of the struggles Roker endured both emotionally and physically, he said at the time, "Knowing that Deborah was there was the greatest source of comfort."
Roker's fellow morning news anchor Robin Roberts and her partner, Amber Laign have spoken openly about their support for each other during their separate breast cancer battles.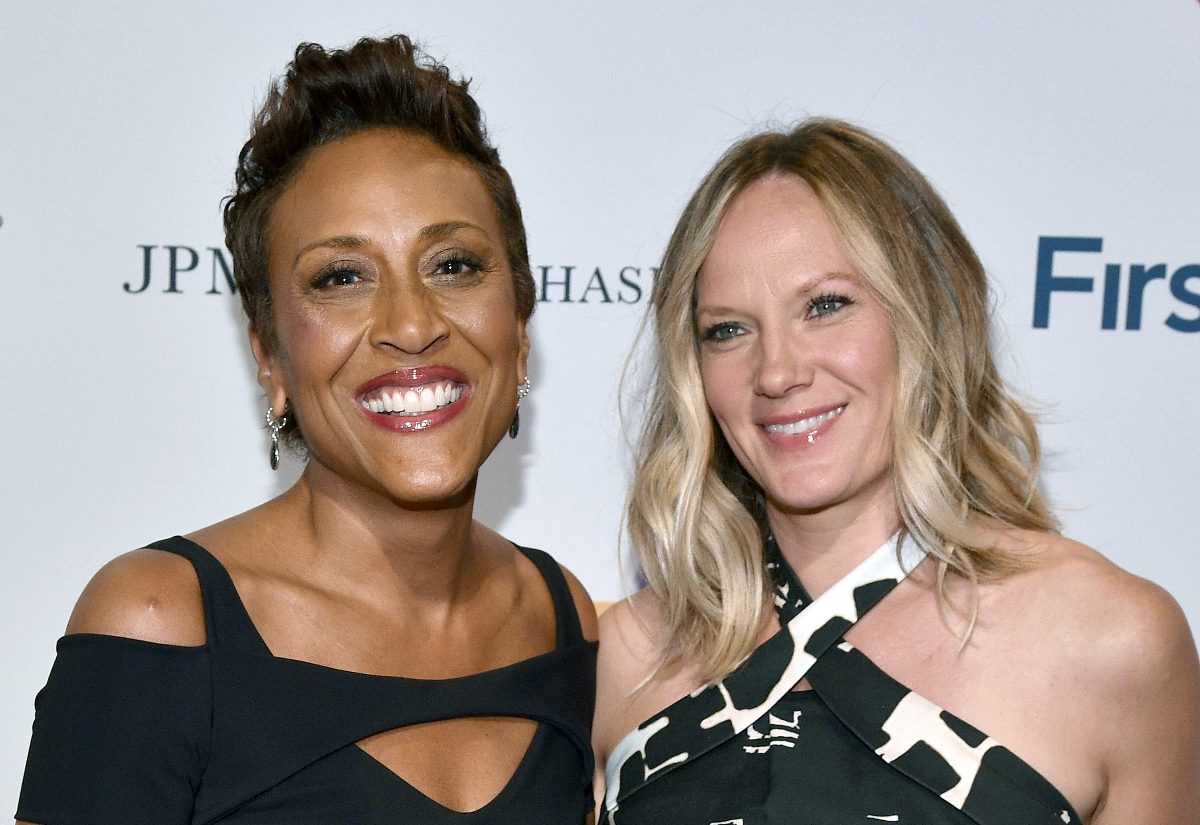 And "Good Morning America" host Robin Roberts was diagnosed with breast cancer in 2007 after discovering a lump in her breast while preparing for a news segment on how to do self-breast exams. The news anchor was later declared cancer-free after undergoing surgery. Her soon-to-be wife, Amber Laign, revealed her own breast cancer diagnosis in 2021 and Roberts has been by her side supporting her every step of the way.
In a past interview with Ellen Degeneres, Roberts said, "I didn't realize how much I had blocked out during my journey, and it was because of sweet Amber—because she protected me and navigated for me. So, I'm doing the same thing for her."
Supporting Your Partner As a Caregiver
It is important cancer warriors in the midst of their fight to have a strong support system. Having a partner, friend, or family member by your side to help care for and support you through a health struggle can be advantageous.
And when you take on a caregiving role, it's necessary to understand your loved one's diagnosis and assist them when following cancer-care instructions.
WATCH: Managing Life as a Caregiver
Dr. Jayanthi Lea, a gynecologic oncologist at UT Southwestern Medical Center, previously told SurvivorNet, "I encourage caregivers to come into visits with my patients because in that way, the caregiver is also listening to the recommendations — what should be done in between these visits, any changes in treatment plans, any toxicities [side effects] that we need to look out for, changes in dietary habits, exercise, etc."
If you are a caregiver of a cancer warrior it is important to maintain your own mental and physical health as well. As Al Roker's wife admitted, caring for a loved one after a diagnosis can take its toll.
"Caregiving is the most important job in the universe, because you are there through the highs and lows," Julie Bulger manager of patient and family-centered care at Vanderbilt-Ingram Cancer Center told SurvivorNet.
"You are there to support your loved one, to manage all of the daily tasks as everything is changing in your life," Bulger added.
Caregivers must also watch out for "caregiver burnout" where stress, anger, fatigue and illness emerges from putting another person's needs ahead of your own.
Caregivers who find themselves struggling to care for a cancer warrior should seek out a therapist, or a support group of their own either online or in-person.
Learn more about SurvivorNet's rigorous medical review process.
---