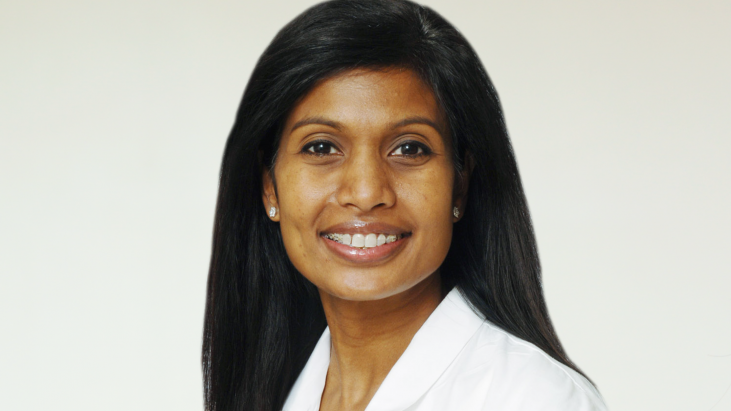 Dr. Jayanthi Lea
Gynecologic Oncologist
UT Southwestern Medical Center
Dr. Jayanthi Lea is a gynecologic oncologist and professor in the Department of Obstetrics and Gynecology at UT Southwestern Medical Center. She specializes in the treatment of ovarian, cervical, and other gynecologic cancers.
Dr. Lea graduated from the University of North Carolina at Chapel Hill with a bachelor's degree in biology. She earned her medical degree at East Carolina University School of Medicine and completed her residency training in obstetrics and gynecology at Riverside Methodist Hospital in Columbus, Ohio.
Following a four-year gynecologic oncology fellowship at UT Southwestern Medical Center, she joined the UT Southwestern faculty. After leaving to become assistant director in the Division of Gynecologic Oncology at Carolinas Medical Center in North Carolina, Dr. Lea returned to UT Southwestern in 2010.
Dr. Lea is board certified in gynecologic oncology and obstetrics and gynecology. She is also director of the Gynecologic Oncology Fellowship Program at UT Southwestern.
×
Introducing, the Journey Bar
Use this bar to access information about the steps in your cancer journey.