Fighting Ageism and Sexism
70-year-old Ann Perez de Tejada fights ageism and sexism to pursue her love of mixed martial arts (MMA).
de Tejada survived Stage 2 breast cancer by focusing on her love of the sport, defying expectations.
Medical studies have proven that physical exercise has an impact on survivorship rates.
Exercise can also improve cognitive health of patients undergoing treatment for cancer and chronic disease.
She weighs in at 115 pounds, a 70-year-old lean warrior with silver hair who is tougher than most people can imagine.
"Everybody has their reasons why they fight," explains Ann Perez de Tejada, of Denver, Colorado, who competes in mixed martial arts (MMA).
Read More
MMA enthusiasts have been stunned by the fact that de Tejada actively trains and competes. MMA combines different forms of combat, including boxing, Muay Thai (Thai boxing), wrestling, judo, and jujitsu. During her training, de Tejada has bristled at hints from some people that it's unethical for her coaches and MMA venues to allow her to participate. She often has trouble finding opponents willing to fight her.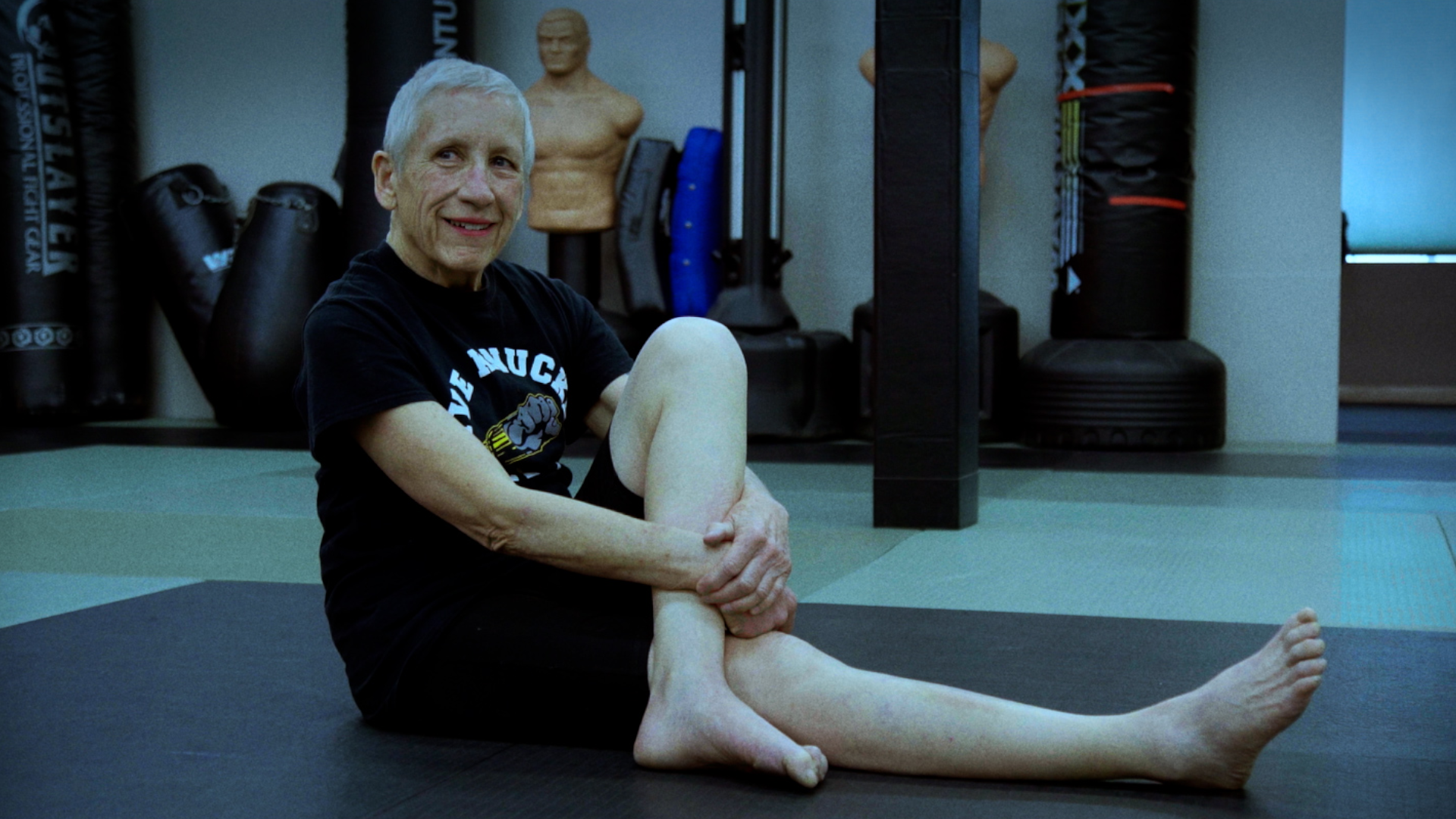 READ MORE: 66-Year-Old California Man Skateboards to Grieve His Late Love – How the Young Person's Sport Taught Him to Be Resilient: 'You Keep Rolling'
"Ageism has been the toughest opponent. It basically has been like walking into the mouth of the lion," de Tejada says in the documentary "Radical Age," now streaming on SurvivorNetTV. "Radical Age" is an inspirting film highlighting some amazing older-age people who are breaking barriers and defying expectations, including 56-year-old punk rocker Zillah Minx and 66-year-old skateboarder Neal Unger.
De Tejada, now a grandmother, also believes that sexism is a factor in the way her MMA career has been discussed in the media.
WATCH: What Are Your Options If You Have a High Risk of Developing Breast Cancer?
In 2016, de Tejada entered the ring for the first time in Denver, Colorado. It was her first competition, an amateour one, and she trained relentlessly. Her opponent was a 24-year-old athlete who defeated Ann in the first round. Despite the loss, and the flurry of bad publicity, Ann felt like she'd achieved a significant milestone.
It reminded that, years earlier, she'd fought a different type of battle: cancer.
Ann's Breast Cancer Story
De Tejada is a survivor of breast cancer. She was diagnosed with stage 2 on Christmas Eve of 2008.  Immediately, she worried about how to care for her children.
She did 14 weeks of chemo and had a double mastectomy. "I refused radiation because if you have radiation," she explained,  "you can't fight."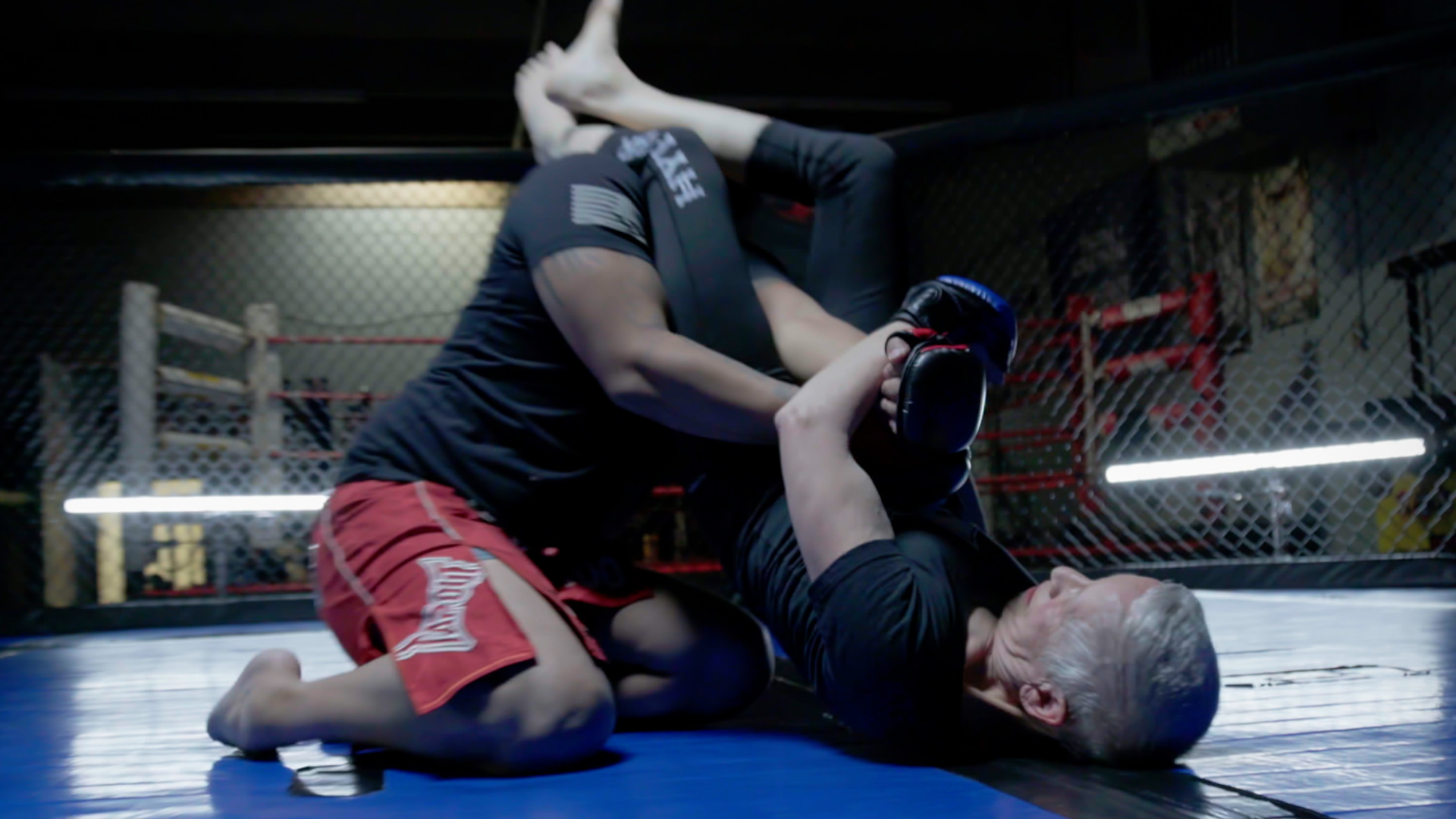 She felt demoralized during her treatment. "At the cancer center, I felt like a number," she describes it.  All she could do was focus on what made her happy, which was going to the gym to work with her coaches on hitting, striking, and kicking.
"The only thing I clung to during all that was martial arts, the whole time," she explains. "I'd go from chemo or work to jujitsu." When her hair began to fall out, she joked with some of the male athletes that she would soon be bald like them, and she remembers how they encouraged her and kept her spirits high.
Her drive and motivation are remarkable. "Something in me just won't let me fold and be dominated," she says plainly.
The Benefits of Exercise
DeTejada works out with a variety of coaches several hours a day, six days a week — including her son, Daniel, an acrobatics master.
"Mixed martial arts is the highest mountain you can climb in martial arts," she explains. And she is certainly climbing it.
Her instincts to get fit and train in mixed martial arts are correct — and they're supported by medical research. A physical fitness routine, or just getting active, can help people cope with cancer and chronic disease.
WATCH: Recommendations for a Health Lifestyle
A study by researchers at the Washington University School of Medicine in St. Louis has showed promising results for the positive impact of exercise on the health of people undergoing chemotherapy. The study tracked the exercise habits and cognitive function of a sample of 580 breast cancer patients and a control group of 363 people without cancer.
According to the study, patients who exercised regularly showed a decrease in "chemo brain," a term that describes the memory loss and other cognitive issues experienced by people undergoing chemotherapy treatments.
"Our findings suggest," explains Dr. Elizabeth Salerno, an assistant professor of surgery at the university, "that maintaining higher levels of physical activity may indeed be important for protecting cognition in patients with breast cancer undergoing chemotherapy."
"These findings support continued promotion of physical activity during cancer survivorship as early as possible," Dr. Salerno adds.
Physical activity can help, and the change doesn't need to be big. "Physical activity doesn't have to look like a Jillian Michaels program. It can simply be moving more throughout the day," she says.
Dr. Elizabeth Ann Coleman, a breast oncologist at Memorial Sloan-Kettering Cancer Center, told SurvivorNet, "for women who have been diagnosed with breast cancer, we know the following. We know that women who exercise do better during treatment. Their hearts do better in the long run if they take the time to exercise."
Cancer survivor Heather Maloney took up many physical fitness endeavors after her diagnosis. "With cancer you never know," Maloney says. "But I want to do everything I can to make my chances of a long life better."
She even adopted dragon boating, a rowing sport that is becoming popular among cancer survivors.
READ MORE: How This 56-Year-Old Punk Rocker Helps Her Bandmate Battle Cancer With Joy and Music: 'It Makes the Difficult Bits Worthwhile
When it comes to the rigor demanded by mixed martial arts, de Tejada is thriving.
"I believe if you believe you're too old for something, you'll make yourself too old for something," she says.
Learn more about SurvivorNet's rigorous medical review process.
---