Finding New Passion to Heal
A 66-year-old skateboarder named Neal Unger lost his partner to ovarian cancer.
According to the CDC, more women die of ovarian cancer than of any other cancer of the female reproductive system
Skateboarding became a passion that helped Unger cope with his depression and grief.
He now works with at-risk youth to show them the tricks to skateboarding as well as "the joy of falling"."
Our experts say challenging oneself can help people develop resilience, which is an essential coping tool.
Neal Unger
of Thermal, California, is a 66-year-old skateboarder with lots of tricks and techniques, including the secret to staying young.
"J-O-Y," he says. "Juice Of Youth. Joy comes from moving."
Read More
Unger, who volunteers to teach at-risk youth how to skateboard, is credited with developing the Unger Flip, a technique in which the skater throws the board down hard enough to make it bounce back into one's hands – before hopping onto it and skating away.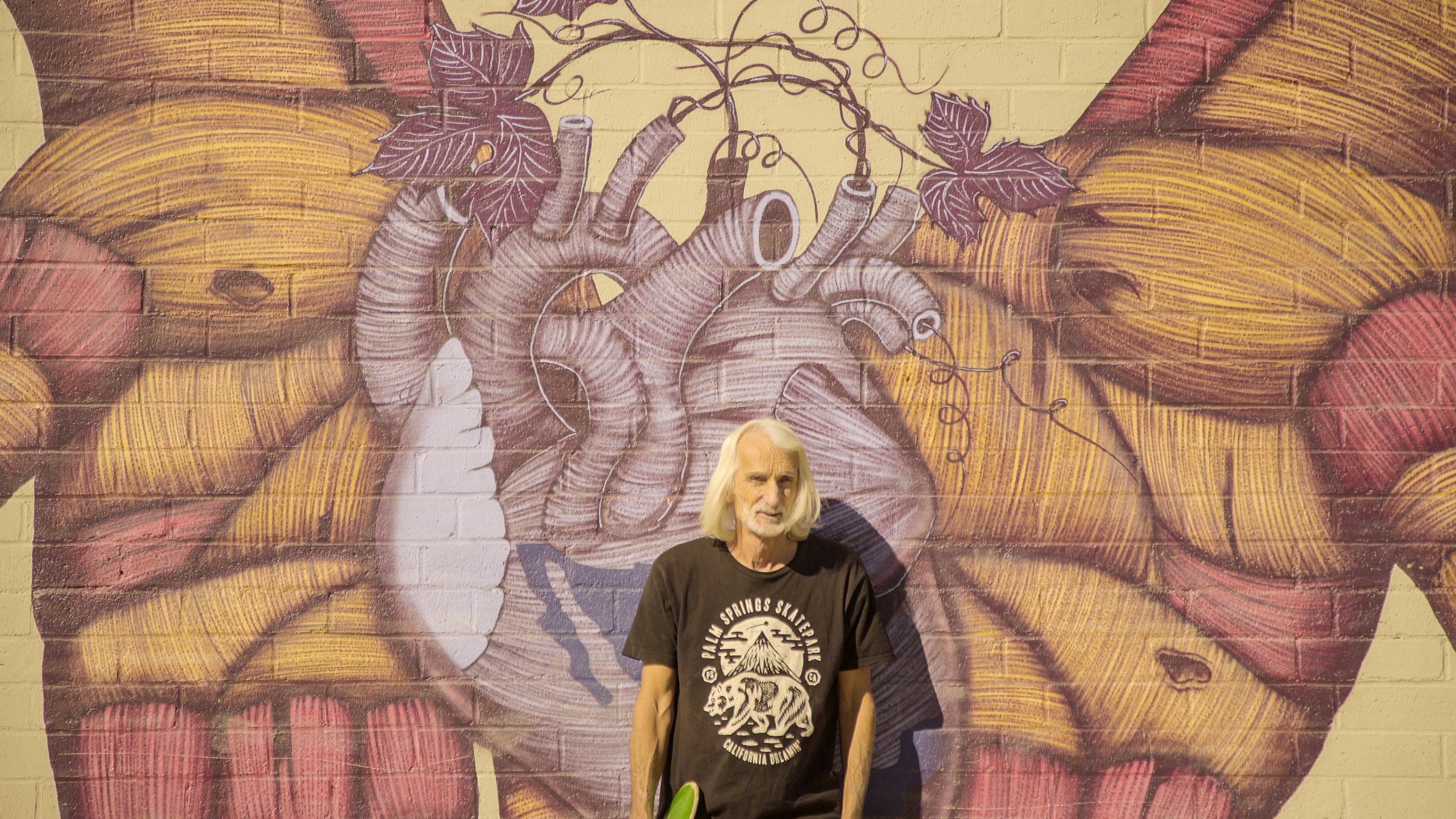 The kids he mentors have seen him on YouTube videos, and they're thrilled to skate with him. Unger loves his life and his work. "Thank the skate board gods. This saved my life," he says.
View this post on Instagram
Unger's mother died when he was very young – she suffered a hemorrhage related to a brain tumor. Recently, Unger's partner died from ovarian cancer.
"When you lose someone dear to you," he says, "you are literally ripped apart and you don't know what to do."
READ MORE: Is There Screening for Ovarian Cancer
Suffering from depression and grief, Unger found solace in skateboarding, which he credits with teaching him the same exact lesson he now emphasizes to kids in the Next Up Foundation: It's ok to fall down.
Next Up promotes skating and the arts as a way to help underserved youth in Los Angeles reach their education, career, and life goals
"Falling down is part of life," Unger says, "and skateboarding will teach you how to fall down a hundred times. You have to get up every time and keep going."
WATCH: When Should Ovarian Cancer Patients Consider Clinical Trials?
Building Resilience
Neal Unger is featured in the inspiring documentary "Radical Age," now streaming on SurvivorNetTV. The film highlights some amazing older-age people who are breaking barriers and defying expectations, including 56-year-old punk rocker Zillah Minx.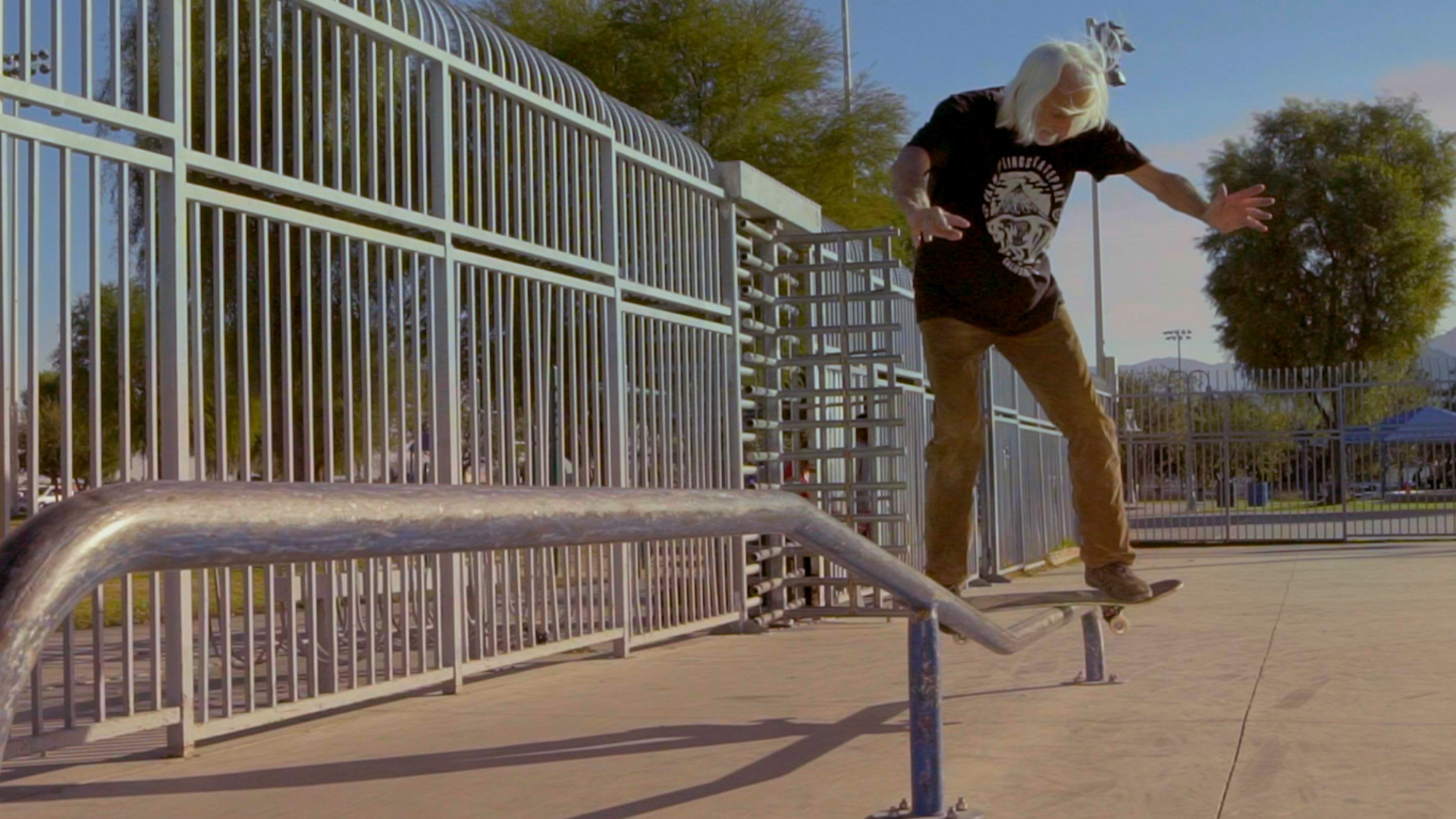 Unger refuses to accept defeat. He is also wary of losing his edge and focus as he ages.
"As you get older, people think they need to take it easy," Unger says. "My thought is, 'Wow, that's kind of dangerous. I don't think it's safe.' … I don't think it's safe to get relaxed and comfortable."
Challenging oneself can actually help people facing cancer, chronic disease, or other problems to develop resilience, which is an essential coping tool.
READ MORE: Teen Thought Bleeding Was From Hemorrhoids, But It Was Colon Cancer: How Her Brave Positivity Helped Her Beat Disease That More Young People Are Getting
That process of pushing oneself to try new things is one of the "three wellsprings of vitality," according to Dr. Samantha Boardman. The other two are connecting with others and contributing to the lives of people around you.
"Those are the cores of vitality, and the core pathways to enhance your everyday resilience," Dr. Boardman explains.
These pathways can help someone develop the strength needed to survive or manage a difficult situation, but they all come back to having a positive outlook.
WATCH: Mental Health – Understanding the Three Wellsprings of Vitality
Dr. Zuri Murrell, an oncologist at Cedars-Sinai Medical Center, spoke to SurvivorNet about the role of a positive outlook on the survival rates of patients battling illness: "I'm pretty good at telling what kind of patient are going to still have this attitude and probably going to live the longest, even with bad, bad disease. And those are patients who, they have gratitude in life."
A Positive Outlook
When his partner died, Neal Unger joined a grief counseling group, where he met Mary, who was also mourning the loss of her own life partner.
He and Mary became close and rediscovered the joy of life together. Now, they live together and spend their time biking and doing other fun, physical activities. "We basically got kicked out of the [grief counseling] class because we were way too happy to be there," Unger jokes.
Neal, of course, hits the skatepark regularly. Mary laughingly points out that he "goes through a new pair of shoes every two weeks," because he is so devoted to the sport.
Unger describes the power of skateboarding in a magical way. He describes its impact on his life as groundbreaking: "I chose skateboarding because I thought I could show the world that you could live to be very old and break some boundaries."
He not only broke some boundaries — he nearly broke some bones. Unger remembers how people at the skatepark laughed at him when he was learning. Some even went out of their way to tell him that he was "too old" to be doing this. The worst moments were when people witnessed him falling.
Now, he claims, there is a joy in falling. "I'm the Einstein of falling onto concrete," he admits, but because he approaches the temporary fail with a resilient mindset, he sees it as just part of the process.
"Life is progress. You can go over an obstacle, you come back down, and you keep rolling," he says with a smile.
Learn more about SurvivorNet's rigorous medical review process.
---