Hugh's New Role
Everyone is abuzz about Hugh Grant's new show, "The Undoing;" he plays a pediatric oncologist and stars alongside Nicole Kidman.
Grant lost his mom, when she was just 66, to pancreatic cancer in 2001; the actor has raised awareness around the disease since her passing.
Early detection of pancreatic cancer is helpful in treating the disease.
It's the show that everyone's talking about: 
The Undoing 
on HBO, which stars Golden Globe-winner
Hugh Grant
, 60, who lost his mom to cancer. Grant's mother, Fynvola, died from
pancreatic cancer
in 2001 at 66 years-old.
Related: Actors Hugh Grant and Matthew McConaughey Set Up Their Single Parents on a Date
Read More
In Grant's new thriller, 
The Undoing, 
he stars alongside actress Nicole Kidman, 53, and the two deliver incredible performances in this edge-of-your-seat limited series. On the show, Grant plays a
pediatric oncologist
, and Kidman plays a therapist.
Related: 43 Children Are Diagnosed With Cancer Every Day in the U.S. — 90% Survive but That's Not Enough
"What you start to see," said Grant in an interview about the show, "Is a happy, respected family. And what you might start to think is: 'Is this too good to be true?'"
Grant's Work for Pancreatic Cancer Awareness
Grant has become a devoted advocate for pancreatic cancer awareness, as well as the need for early detection of the disease. Grant has lent his support to the UK's Pancreatic Cancer Action.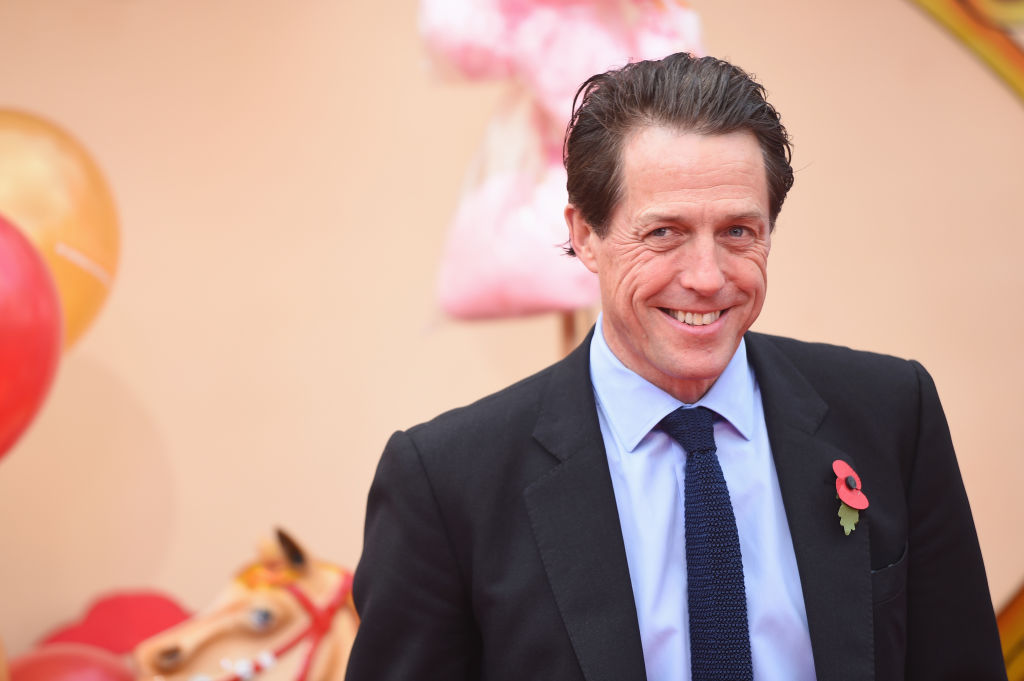 Related: Actress Mindy Kaling Lost Mom to Pancreatic Cancer & Wants to Help Others Impacted By the Disease: 'One of the Toughest Moments of My Life'
In his statement on the nonprofit's website, the actor said, "I am very pleased to become [sic] patron of Pancreatic Cancer Action. The charity is determined to improve the statistics of this deadly disease by focusing on early diagnosis and by making more people, including medical professionals, aware of the symptoms and risks of pancreatic cancer."
Challenges to Screening for Pancreatic Cancer
Pancreatic Cancer Symptoms
Grant said his mom's first symptom of pancreatic cancer was jaundice. Jaundice is a yellowing of the eyes or skin, and most people with pancreatic cancer will experience it as one of their first symptoms, according to the American Cancer Society (ACS).
Related: New Drug to Keep Some Pancreatic Cancers from Worsening Takes a Giant Step Forward
Jaundice occurs when there's a buildup of bilirubin, which is a dark yellow-brown substance that's made in the liver. Other signs of jaundice, apart from the yellowing of the skin or eyes, may include darker urine, lighter-colored or greasy stools, as well as itchy skin.
Related: "Jeopardy" Viewer Says Alex Trebek 'Saved His Life' After He Caught His Pancreatic Cancer Early Thanks to Trebek Talking About Symptoms
Dr. Anirban Maitra, Co-Leader of the Pancreatic Cancer Moon Shot at MD Anderson Cancer Center, told SurvivorNet in an earlier interview, Because the pancreas is inside the abdomen, it often doesn't have symptoms that would tell you that something is wrong with your pancreas. By the time individuals walk into the clinic with symptoms like jaundice, weight loss, back pain, or diabetes, it's often very late in the stage of the disease."
Related: Pancreatic Cancer Treatment Just Became a Lot More Accessible; New Platform Is Designed to Test Multiple Therapies at the Same Time
Pancreatic cancer is quite prevalent. "Each year in the United States, about 53,000 patients get pancreatic cancer," said Dr. Maitra. "And unfortunately, most will die from this disease within a few months to a year or so from the diagnosis."
Learn more about SurvivorNet's rigorous medical review process.