Former star of of the iconic British soap opera Emmerdale Leah Bracknell has penned a "manifesto" detailing her battle with terminal lung cancer, and what it's been like to outlive her prognosis by over a year.
Bracknell, 55, was diagnosed with stage 4 lung cancer in 2016. She went public with her diagnosis a month later, and has been documenting the ups and downs of her cancer journey in her blog "Something Beginning With C." She revealed last year that she had lived 14 months longer than her doctors originally expected — and she now considers herself a "cancer rebel."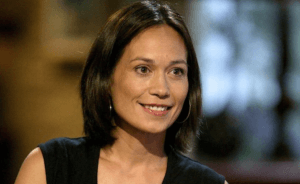 Read More
"I REBEL against the fear of cancer, against pity from others and myself, against being defined by cancer, and against being bullied by cancer," Bracknell wrote in the manifesto. "I EMBRACE the strength of my spirit and every opportunity that cancer gives me to learn, to grow, to expand. I embrace the path on which I find myself, embrace gratitude and above all else I embrace LIFE. For I am a CANCER REBEL with a fierce heart, an independent mind a warrior spirit, and an ocean of desire to keep on keeping on and making a difference."
Bracknell went on to say that she realizes that time is running out, and she will try anything to save her life. Stage 4 lung cancer means that cancer has spread to distant organs in the body, that may include the brain, liver, and/or bones. The goal of therapy at this stage is to treat the entire body to destroy every last bit of the cancer that may be lingering. In the past, chemotherapy — which kills fast-growing cells in the body, but may destroy cells other than cancer cells — was the standard of care. But now, precision medicine — or matching treatment to a tumor's individual biology and characteristics — is becoming more standard, and can help people to avoid some of the side effects that come from chemotherapy.
Bracknell penned her manifesto after she attended and spoke at Trew Fields — a cancer awareness festival. At the event, she told the audience, "I wrote the cancer rebel's manifesto for life as a reminder to myself what it takes to keep your head above water. To thrive, and to keep on keepin' on while living with cancer and defying expectation every single day. Against the fear of cancer, against my prognosis, against pity from others and myself, against being diminished by cancer … against being defined by cancer, against being restricted by cancer, against being bullied by cancer, and against death."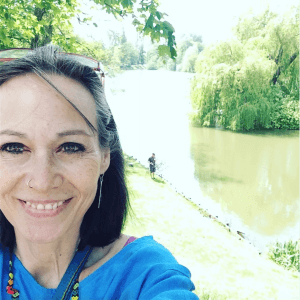 Bracknell is known for portraying Zoe Tate in Emmerdale for 16 years until 2005. She is now able to keep in touch with her many, many fans through her website — which she regularly updates to document to trials and tribulations of living with the disease. Bracknell, who is also a yoga teacher and a shamanic healer, writes on her website that she considering her diagnosis a learning opportunity.
"I chose to cultivate a relationship with my disease. To ask it: why are you here? And what have you to teach me? I discovered that when I ceased regarding cancer as my enemy and looked beyond the fear, it gave me the opportunity to embark on a profound personal healing journey, emotionally and spiritually that has transformed my whole outlook on life."
Learn more about SurvivorNet's rigorous medical review process.