A new European Union (EU) report on the health care system in Europe, "The State of Health in the EU," found that Italy had the highest cancer survival rates in Europe for several extremely common cancers. The report looked into five-year survival rates for prostate, breast, colon and lung cancers, and found that Italy had slightly better rates than the rest of the EU when it came to all four.
Five-Year Cancer Survival Rates
Breast Cancer – Italy: 86% – EU: 83%
Colon Cancer – Italy: 64% – EU: 60%
Prostate Cancer – Italy: 90% – EU: 87%
Lung Cancer – Italy: 16% – EU: 15%
RELATED: Finding a Balance Between Cancer Screening and Treating
Read More
"Five-year survival rates following diagnosis … are slightly higher in Italy than in other EU countries, suggesting that the health system is generally able to provide effective and timely treatments for cancer patients," the report said.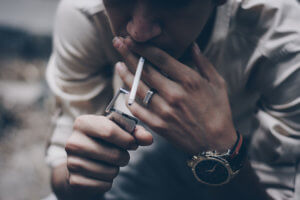 Why Are Italians Living Longer?
The EU report touted several public health initiatives that have gone into effect over the past few decades that could be contributing to the higher-than-average survival rates. One of those initiatives was a nationwide smoking ban in public and workplaces that went into effect in 2005.
The country also adopted a federal law in 2013 banning people under the age of 18 from buying tobacco. (Italy also cracked down on drunken driving and raised the age to purchase alcohol to 18 in 2012.)
However, smoking is still a significant problem in Italy. The report notes that 1 in 5 adults still uses tobacco products, despite a concentrated effort (raising cigarette prices and adding new images and warnings to packs) to curb smoking's popularity. And despite raising the tobacco buying age to 18, the report found teenagers were still using these products regularly.
RELATED: A Dramatic Increase in Teen Marijuana Vaping Raises Alarms
"Smoking rates among Italian adolescents have not fallen between 1995 and 2015, while they have dropped in most other EU countries," the report noted.
For comparison, even though the five-year survival rate for lung cancer in Italy (16%) is higher than the EU average (15%), the U.S. survival rate is slightly higher at 19% — where smoking laws have been in effect for much longer.
The report also noted that Italy has the second-lowest rate of preventable deaths out of all the countries in the EU, behind only Cyprus. The country reported lower than average rate of ischaemic heart disease, suicide, alcohol-related disease and accidental death. The leading cause of death in the country is cardiovascular disease (as it is in the U.S.).
Disparities in Access to Information and Care
Access to care and screening plays a big role in the fight against cancer, and the report also noted there were socioeconomic disparities in survival rates. For example, people living in the poorer regions in southern Italy were "almost twice as likely to report unmet medical care needs than those living in wealthier regions in the north. Reported unmet needs due to waiting times and travel distances are also higher in southern regions."
RELATED: Black Women Die From Breast Cancer at Shockingly Higher Rate Than White Women
Why Survivors Should Speak with Social Workers
Disparities in access to information about cancer is not just an issue in Italy or in the EU, it's a major problem internationally. For anyone here in the U.S. struggling to find answers (or even to find the right medical professional to speak to), making an appointment with a social worker can open a lot of doors.
"There's a networking that they can assist you with," Montefiore Medical Center Social Worker Sarah Stapleton explained to SurvivorNet in a previous interview. "They really have the strongest knowledge of the resources available to get you through the process. One of the primary roles is advocacy … it's meeting the patient, understanding the patient's needs and understanding what it is you need in this very moment — whether that be financial resources, whether it be related to insurance, transportation, or ultimately, the emotional process of getting through cancer treatment."
Learn more about SurvivorNet's rigorous medical review process.