Advances in Colorectal Cancer
Bewitched star Elizabeth Montgomery passed away 25 years ago due to colorectal cancer.
Since her passing, there's been significant increase in awareness surrounding colorectal cancer screening guidelines, which can help catch the disease early.
Treatment options for colorectal cancer can include clinical trials, immunotherapy, chemotherapy, and surgery.
In the 25 years since beloved 
Bewitched
 actress Elizabeth Montgomery passed away from 
colorectal cancer
 at 62-years-old there've been considerable advancements in
treatment options
. There's also a much greater awareness of the disease, its
warning signs
, and availability for
screenings
; and 
SurvivorNet
 is breaking them down.
Related: Too Young for Colon Cancer? That's What Everyone Told These Women Before They Were Diagnosed With It
Read More
Montgomery, known for playing Samantha Stephens in television sitcom 
Bewitched, 
was
diagnosed with stage 4 colorectal cancer
in March of 1995. She passed away just two months later. At the time of Montgomery's passing, colorectal cancer was one of the leading causes of cancer deaths in the United States, and screening guidelines hadn't become as well known as it is today. Over the years, research has led to the developments of new
treatment
options and increase accessibility to
screening guidelines
. Even though the work is not done yet, the progress in colorectal cancer treatment is far different than it was 25-years-ago.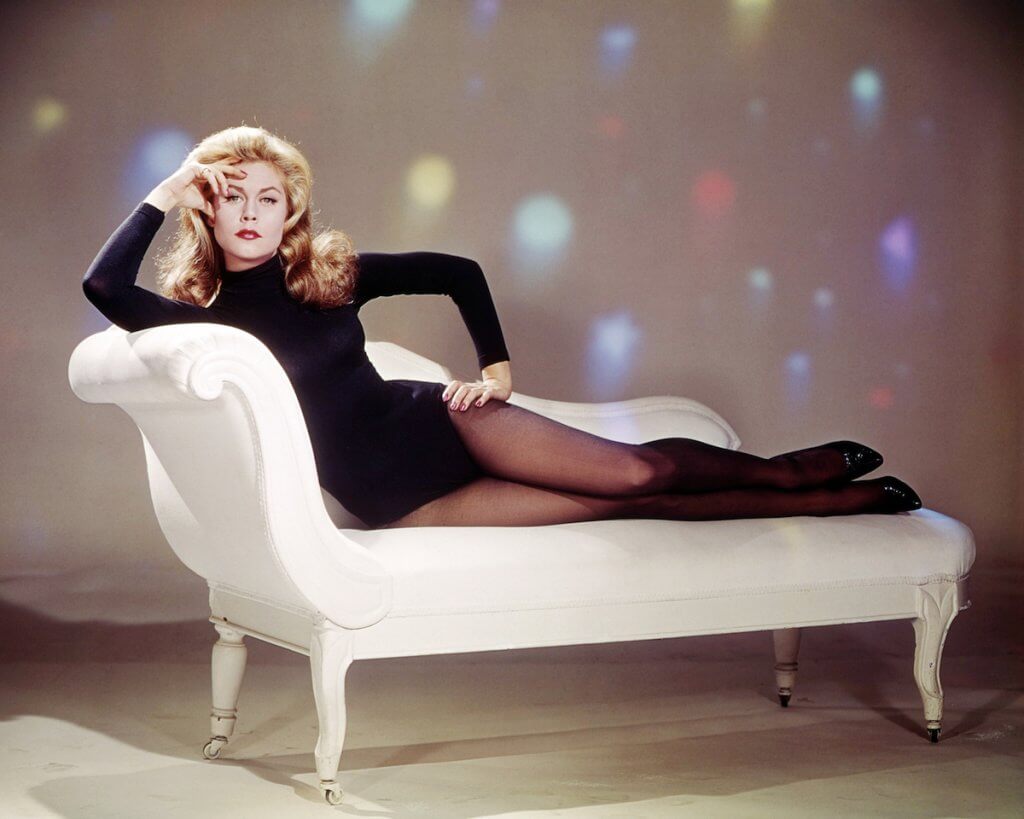 Increase in Awareness For Screening
Colorectal cancer is cancer that occurs in the colon or rectum, and sometimes is referred to as colon cancer. At the time of Montgomery's diagnosis, the emphasis on colorectal cancer screening wasn't nearly as prominent as it is today, but as cases among young adults are on the rise, experts are constantly debating whether age guidelines should be changed.
New proposed guidelines from the U.S. Preventive Services Task Force recently drafted new recommended guidelines which state colon cancer screenings should begin at 45-years-old.In the past, the disease had predominantly been found in adults 50-years or older, but for those predisposed to get it at a younger age, these new guidelines could potentially help catch it at an earlier stage. If you have a close relative who had colon cancer, it's recommended you get screened 10 years prior to their age of diagnosis to make sure any growths or cancers are caught early. If you have several family members who had colon cancer, or family members who got it at a young age (less than 50 years old), it may be necessary to undergo genetic testing.
Related: Colon Cancer Screening is Extremely Important; Guidelines Now Say to Start at Age 45 if There Is No Family History
People can screen for colorectal cancer by going through a colonoscopy every 10 years, where doctors will look inside the colon for any signs of tumors or disease. To prepare for this procedure, your doctor will prescribe a "bowel prep" that you will drink the night before your procedure. This prep is a laxative that will cause you to have multiple loose stools prior to your procedure. It may be one of the most uncomfortable parts of the process, but it's one of the most important.
Screening is extremely important when it comes to detecting and catching cancer. The earlier stage the cancer is detected, the more likely treatment will be successful.
Dr. Heather Yeo explains why colon cancer screening is so important
Advancements in Treatment
So much can be done in 25 years, and cancer research is no exception. When it comes to navigating colorectal cancer treatments, there's a number of options to consider, and your doctor can help you figure out which is best suited for you.
Clinical Trials
Clinical trials can be life-saving resources for patients who have not responded to prior therapies, and provides cutting-edge new options. In cases where the cancer has spread throughout the body, these trials offer access to new drugs that target specific markers of a tumor. By incorporating a more personalized treatment method, it may be likely that the tumor will respond to these therapies more.
Related: Why I'd Choose a Clinical Trial For Myself
"The tissues should be looked at to see where those different little mutations are, and to see if you're eligible for some of the different targeted therapies," Dr. Heather Yeo, a board-certified colorectal surgeon at NewYork-Presbyterian/Weill Cornell Medical Center, tells SurvivorNet. "Most of them are still being used kind of in an experimental stand, but we have some very promising targeted therapies that are showing some improvements in survival."
Dr. Heather Yeo explains why clinical trials can be promising resources for colorectal cancer patients
Immunotherapy
Immunotherapy is a type of treatment that has made waves in the cancer world. This therapy harnesses the power of one's own immune system to target and attack cancer cells, and recently it's shown promise for colorectal cancer patients.
Related: Immunotherapy Drug Keytruda Approved For Colon Cancer Patients With Specific Tumor Abnormalities
In July, Pembrolizumab (brand name Keytruda), an immunotherapy checkpoint inhibitor, was approved by the Food and Drug Administration (FDA) as a first-line treatment for colon cancer patients with tumor abnormalities. Checkpoint inhibitors are typically used for patients with late-stage cancers, but pembrolizumab approval by the FDA marks the first immunotherapy treatment without the need for chemotherapy for colorectal patients.
Chemotherapy & Surgery
Chemotherapy is considered a standard treatment option for many types of cancers, and it can be administered after surgery. In cases of advanced colorectal caner (which was Montgomery's diagnosis), chemo may be considered in order to find any tumors that are hiding in the body after surgery. Chemo can also be given before surgery, especially if the tumor is very large or if there is metastatic disease outside of the colon. The ultimate goal of chemotherapy in both cases is to decrease the amount of cancer in the body to allow for all remaining tumors to be removed through an operation.
Dr. Heather Yeo explains the process of living with colorectal cancer
Learn more about SurvivorNet's rigorous medical review process.