Colon Cancer Doesn't Discriminate
While there are some risk factors for colon cancer, no one, no matter their age, sex or race, is immune.
The most common symptom of colon cancer is a change in bowel habits, but some people have no symptoms at all.
Early detection of colon cancer is vital.
Too young. Too healthy. Too Hispanic. These were among the reasons health care providers repeatedly told Azucena (Suzy) Reyes, Allison Rosen and Jenna Scott that despite their symptoms, they probably didn't have
colorectal cancer
.
All three were eventually diagnosed with it. All three were otherwise healthy, and all three were only in their early 30s when their lives were forever changed. They talked with SurvivorNet to share their story.
Read More
Related: Everything You Need to Know When Living With Colorectal Cancer 
Reyes, Rosen, and Scott are part of a growing population of young adults being diagnosed with this devastating disease. While the rate of colon cancer is dropping among those 65 and over, it's rising in younger people. According to the American Cancer Society, about 18,000 cases of colon cancer will be diagnosed in people under 50 in 2020, making up 12% of cases.
The First Signs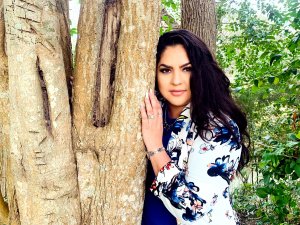 Suzy Reyes
For Reyes, it was nausea—nausea that got so bad she had to go to the emergency room for medication. Doctors told her it was probably her gallbladder or stress or that perhaps she was allergic to something. She's Hispanic, and Hispanics aren't at risk for colon cancer, they told her. She was too young for cancer, they told her.
Three months after her first symptoms, she was finally diagnosed with colon cancer. She was 32.
"We're never too young," Reyes tells SurvivorNet. "It doesn't' matter if you're male, female or what your race is."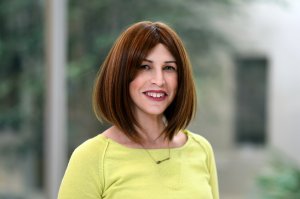 Allison Rosen
Rosen said she knew something was off when she felt what she describes as a blockage. She was constipated, had heartburn, and she felt like something was stuck inside her every time she ate. Since she had been diagnosed with Crohn's disease at age 12, she got yearly colonoscopies, but that year she put it off because she wanted to travel to her cousin's bachelorette party. Cancer was the furthest thing from her mind.
"I assumed, like a lot of young people, that colon cancer was for older people, men over 50," she says.
It was a month later on June 7, 2012, that she got the shocking diagnosis: Stage 2C Colon cancer. She was 32.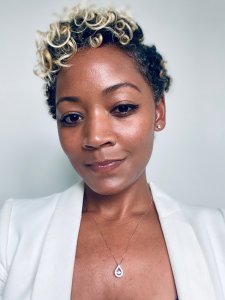 Jenna Scott
Scott's symptoms were a bit more textbook—rectal bleeding, abdominal pain and nausea. The thing was, however, those are also classic pregnancy symptoms, and she was seven months pregnant when she started to feel like something wasn't right.
Her obstetrician told her it was probably hemorrhoids, that all those things were a normal part of pregnancy. She wasn't convinced, but tried to put her concerns aside. "I had never been pregnant before, so all I could do was follow his recommendations," Scott tells SurvivorNet.
After she delivered and the symptoms persisted, she kept calling her doctor. All her blood work was normal, but she still didn't feel right. They thought it was hormonal and tried to adjust her birth control medication. It wasn't until a year later when she was referred to a specialist that they tested her for cancer "just too rule it out," telling her she was far too young and healthy to have it.
Related: Worrying Lumps Misdiagnosed as Just Fat, But They Were Cancer & Now a 28-Year-Old Woman Is Fighting for Her Life
In 2017, about a year and half after her first symptoms appeared, she was diagnosed with Stage IV colon cancer at age 31.
Their colon cancer diagnosis left each of the women and their families  stunned. They had their whole lives ahead of them, with no clue their bodies were betraying them like this. While Rosen's mother is also a cancer survivor, neither Reyes nor Scott even had any type of cancer in their families. It was the last thing any of them was expecting.
"When I woke up from my colonoscopy and the doctor told me, I giggled and said, 'What's the real news, doc?'" Scott tells SurvivorNet.
The news and the realities of this disease were far too real.
Close The Gap
Disparities in treatment and survival rates for minority cancer patients are a grim fact of life in the U.S. However, over the past two years, SurvivorNet has focused on raising awareness around this persistent racial gap.
The "Close the Gap" initiative is working to improve survival rates for all people diagnosed with cancer – regardless of race. We are pleased to have NYU Langone and The Perlmutter Cancer Center as partners in this effort, as the fight for equality carries on.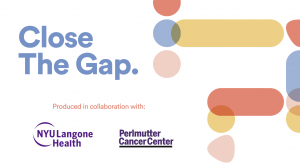 Fighting and Surviving
Once they received their diagnoses, the fight began. They each underwent separate journeys, which included chemotherapy, radiation and surgeries, then chemotherapy again. They fought infections, were hospitalized and spent years of their lives doing everything they could to rid their bodies of the cancer.
Today, each of the women is strong. Reyes has been cancer-free for five years, and Rosen cancer-free for eight years. Scott is still undergoing maintenance chemotherapy, but her cancer has been stable since September 2019.
Related: Why Do So Few Black Men Get Colon Cancer Screenings? Closing the Racial Disparity Gap In Cancer at Forefront After Tragic Death of Chadwick Boseman, 43
While they may have physical scars and lasting effects from their treatments, it's the emotional scars that can be the most difficult to deal with.  "Every time I have a tummy ache, I think 'Oh my God do I have cancer again?'" Reyes says. "But it's just a tummy ache."
Despite the fear and uncertainty and knowing how their bodies betrayed them, they go forth, fighting the fight, advocating for others and generating awareness. They volunteer for a variety of organizations including Relay for Life, the Never Too Young Advisory Board with the Colorectal Cancer Alliance, Get Your Rear in Gear, the National Coalition for Cancer Survivorship, Fight Colorectal Cancer and the American Cancer Society Cancer Action Network.
They say they want to help others and spread awareness about preventable cancers to the communities people often forget. Their overarching message: No one is too young or too fit or too anything to get this disease.
Related: Colon Cancer Survivor Alison Solomon Says "5 Seconds Is All It Takes To Change Your Life"
"You don't think in your 20s or 30s that colon cancer is on your radar, but we want people to learn from our stories," Rosen tells SurvivorNet. "You are your own best advocate. If you think something isn't right, talk to your doctor. If they're not listening, find another doctor."
"It's okay to challenge your doctor," Scott echoes.
They'll never know how their lives would have been different had they been screened earlier, but they want to make sure that others find out as soon as possible.
"I wish the minute I felt like something was wrong that I had talked to my doctor and insisted on a colonoscopy," Rosen says. "I can't go back and say, 'what if," but had I listened to my gut and not gone on that trip, maybe it would have been different. If I had waited another month, I probably wouldn't be alive."
Dr. Heather Yeo, Colorectal Surgeon and Surgical Oncologist, Weill Cornell Medicine and NewYork-Presbyterian, talks about colon cancer treatment options.
Risk & Symptoms: What Everyone Should Know
While symptoms of the disease vary between patients, and some people have none at all, there are some warning signs of colon cancer that people should know.
"One of the most common signs of colon cancer is a change in bowel habits," Dr. Paul Oberstein, a medical oncologist and Assistant Director of the Pancreatic Cancer Center at NYU Langone's Perlmutter Cancer Center, told SurvivorNet. "This ranges from constipation or diarrhea to changes in the size or shape of bowel movements. A change in stool color, particularly black or tarry stools, can indicate bleeding from a tumor that lies deep in the colon."
Related: 5 Truths Sharon Osbourne Learned From Colon Cancer: 'After You Get Over the Shock and Panic, You Realize How Lucky You Are to Be Alive'
He says other symptoms can be more elusive, but include abdominal pain and unintentional weight loss. Anemia may also be a symptom as some tumors bleed a little bit over a long period of time.
Also, while these women seemingly had few, if any of the common risk factors, doctors say there are some things that may make people more at risk for colon cancer, such as having an inherited genetic mutation, not exercising often, eating a diet high in red meat, consuming alcohol, using tobacco and being overweight.
Dr. Heather Yeo, Colorectal Surgeon and Surgical Oncologist, Weill Cornell Medicine and NewYork-Presbyterian, talks about why colon cancer screenings are so important.
Learn more about SurvivorNet's rigorous medical review process.